Sadie Woods, 32
Catch this DJ out at Luxbar, Crimson Lounge or Whiskey Sky.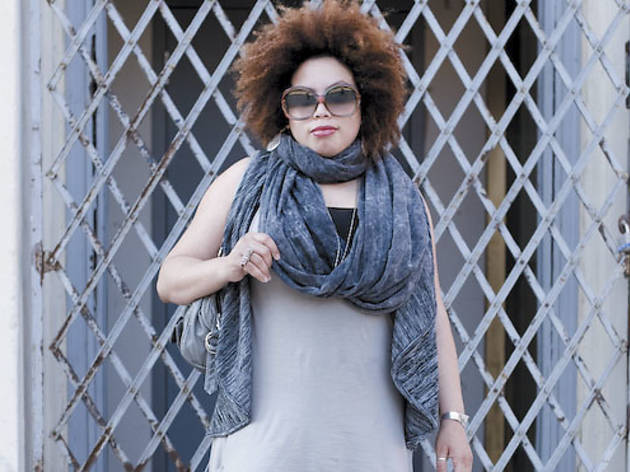 How often do you get Macy Gray comparisons? Too often. When I went to Ireland, I had a group of kids following me around who actually thought I was her.
Don't slap me! I won't. [Laughs] What's up? I'm Sadie. Short for Mercedes.
Are your parents really into German automobiles? No. It came from combining the names of two family friends that were influential in our lives at the time.
Where's your family from? I grew up between Boystown and Humboldt Park. We moved back and forth a lot. My dad was a nomadic musician.
What's his instrument? Mainly he's known as a drummer, but he's a singer-songwriter, keyboardist, guitarist. His name's Rick Woods. He's more well-known with the older crowd in Chicago as a studio and live musician. He had a song on the radio when I was a kid called "You and Me." He hung out with people like Lisa Lisa during the '80s, when that freestyle scene was here in Chicago.
Did you pick up music from your dad? I DJ now. Thursdays and Fridays I'm at Luxbar, Crimson Lounge every Wednesday and at the Whiskey Sky at the W Lake Shore Drive on Saturdays. But I love deejaying in Boystown, which is where I live. It's more balls-out. Everybody wants to have fun at the end of the day, but you can't beat hanging out with the gays. [Laughs] It's a lot of fun.
Are you headed to Lollapalooza? At some point I'll be there. DJ Dani Deahl and Lady D are gonna be out there representing Chicago. And I hear people say there really aren't that many female DJs. So it's good they're getting out there and showing off the diversity and what's going on in Chicago right now.