Tango lessons | You asked for it
A reader wants to know where she can hit the dance floor.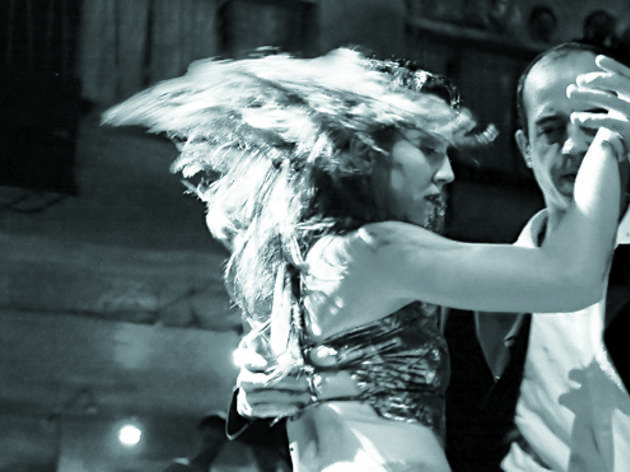 I missed the events around Chicago Tango Week earlier this month. Where can I get some tango pointers and hit the dance floor to make up for it?—Nika A., Beverly
The University of Chicago Argentine Tango Club We know, we know. You're just as shocked as we are at the idea of sun-deprived, awkward U. of C. undergrads sweating it out on the parquet. Well, this club, where classes are taught by bona fide professionals, is open to nonstudents, too. ATC also holds summer milongas (dancer speak for recreational tango happenings) and does guerilla tango, in which a group of dancers descends upon unsuspecting plebeians and busts a move. 1212 E 59th St (tango.uchicago.edu). Intermediate and advanced classes Tue 7–9pm, beginner classes Mon 7–9pm. $5, students $3.
ARTango Center Ukrainian ballroom dancer Maria Alferov learned the tango when she moved here in 1996, and loved it so much, she opened her own studio. ARTango offers lessons of various skill levels on Mondays through Thursdays. On Fridays, it's a free-for-all: Dancers of every level are welcome. The best part is you don't have to bring a partner with you, so the romantic possibilities are endless. 4203 N Ravenswood Ave (312-823-4859). $15 to drop in on a lesson; $75 for six lessons.
SummerDance If you're a seasoned pro and want to show off your chops, there's always good old-fashioned SummerDance. According to dance instructor Erica Rivera of Tango Para Todos, all the tango professionals in the city often come to demonstrate their skills. So check it out if you think you can keep up (or aren't afraid of embarrassing yourself in public). 601 S Michigan Ave (312-742-4007). Aug 11 and 25, 6–7pm dance lessons, 7:30–9:30pm just dance.
Like a wedding DJ, we take requests. Ask us for cultural guidance at chicago@timeoutchicago.com.