Warehouse music venue: Mortville
Little Village warehouse books Pitchfork-approved bands.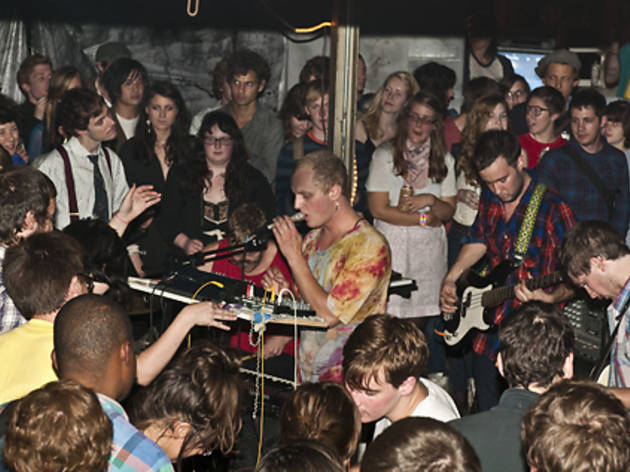 1/17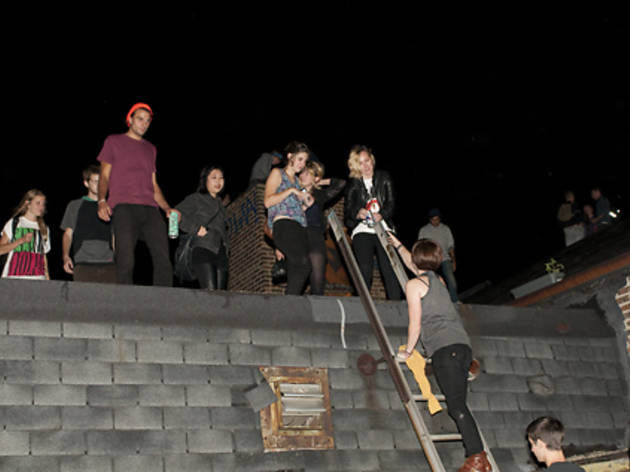 2/17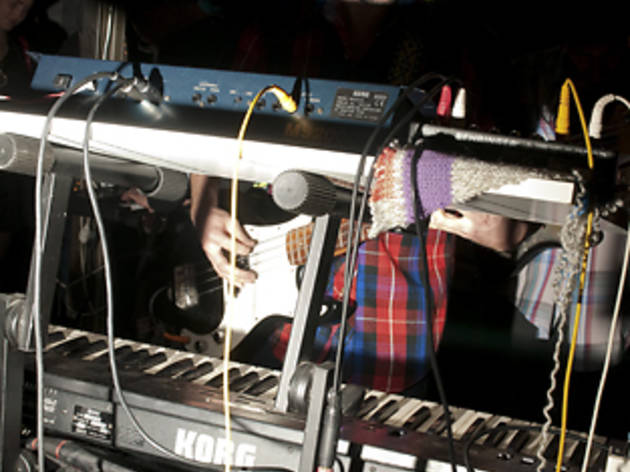 3/17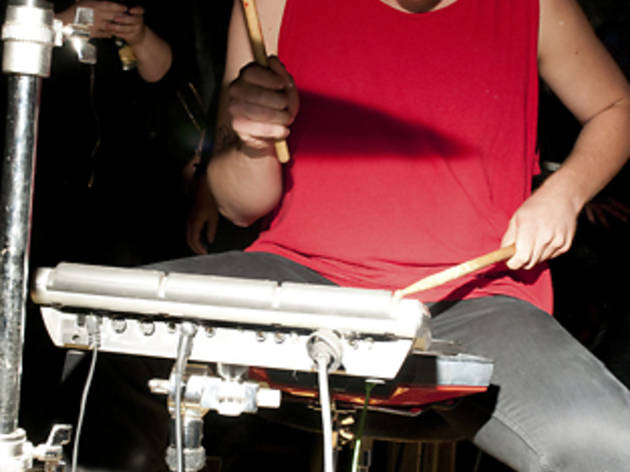 4/17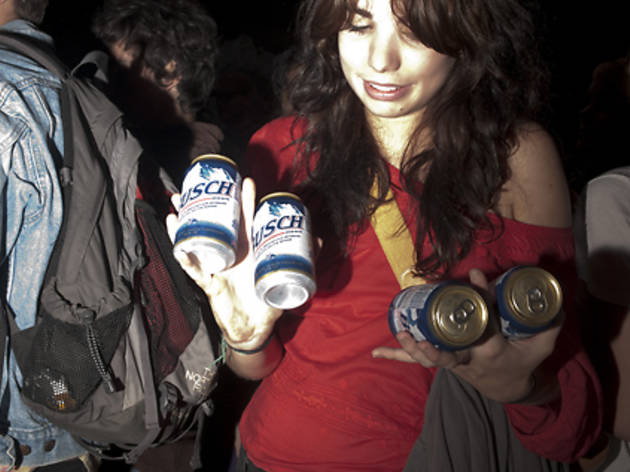 5/17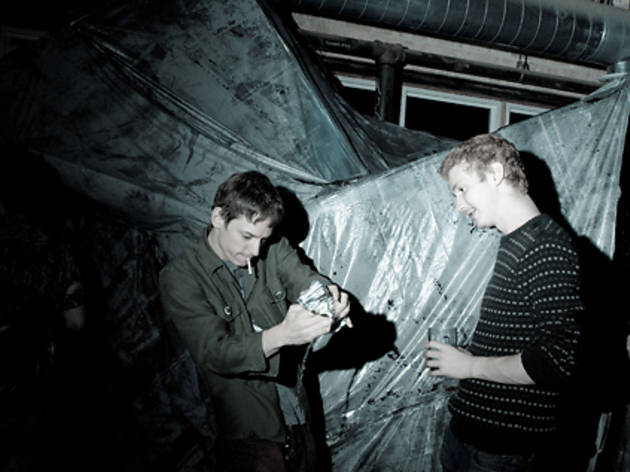 6/17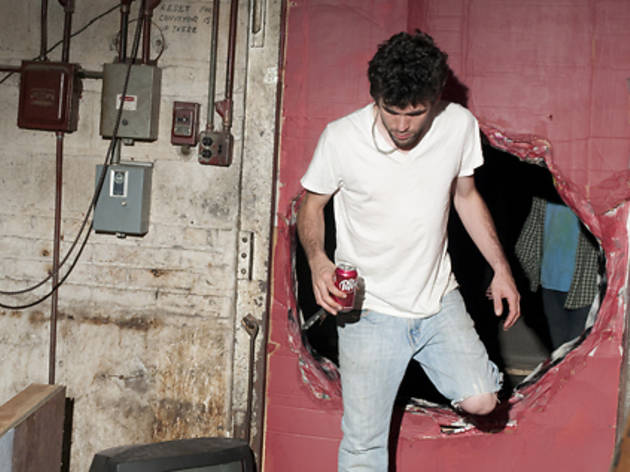 7/17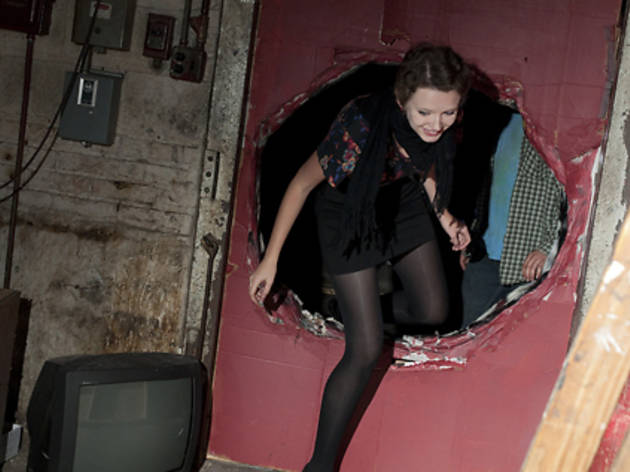 8/17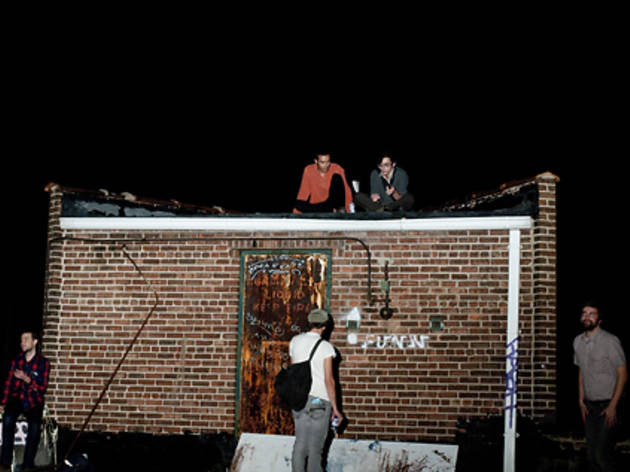 9/17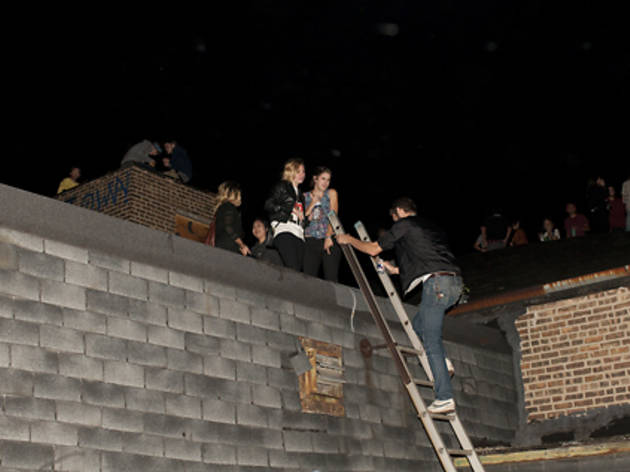 10/17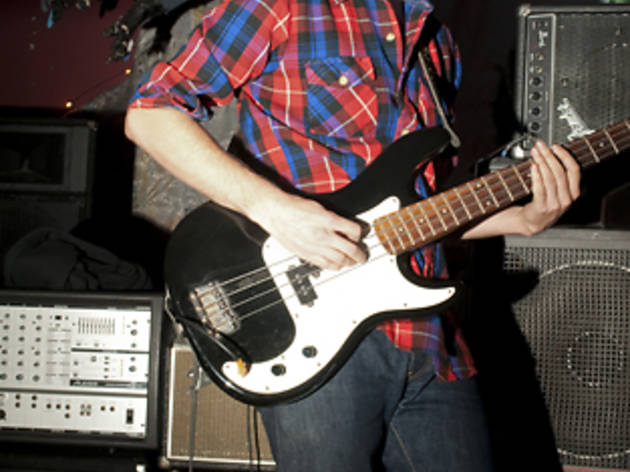 11/17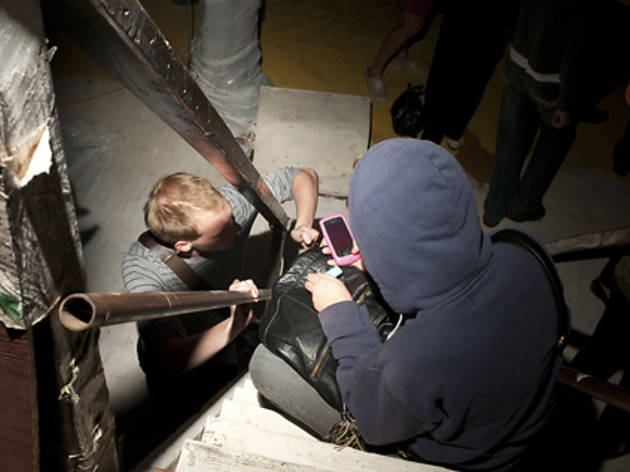 12/17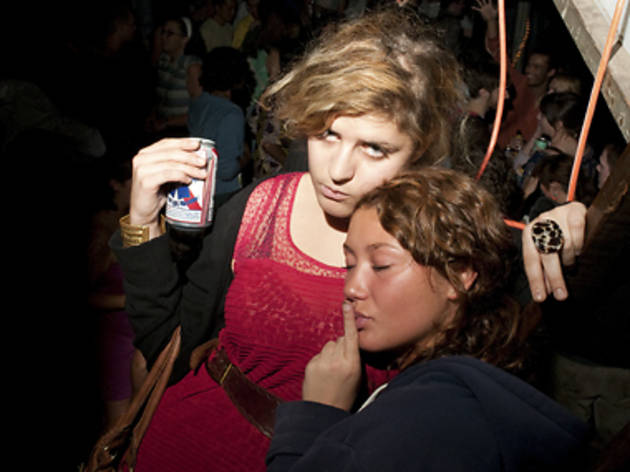 13/17
14/17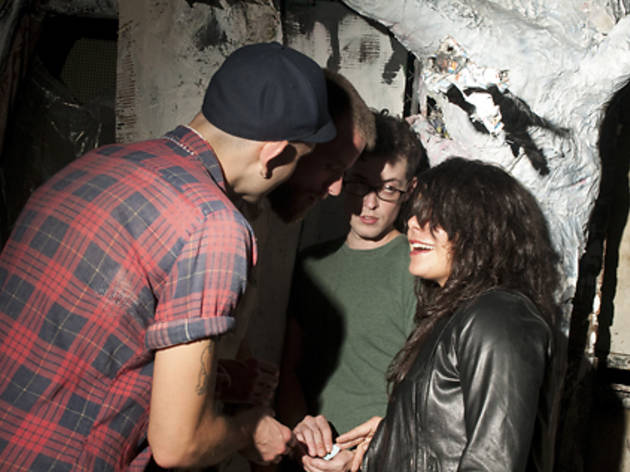 15/17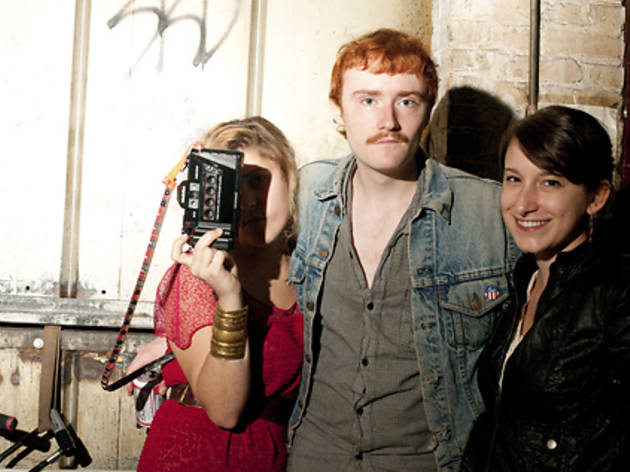 16/17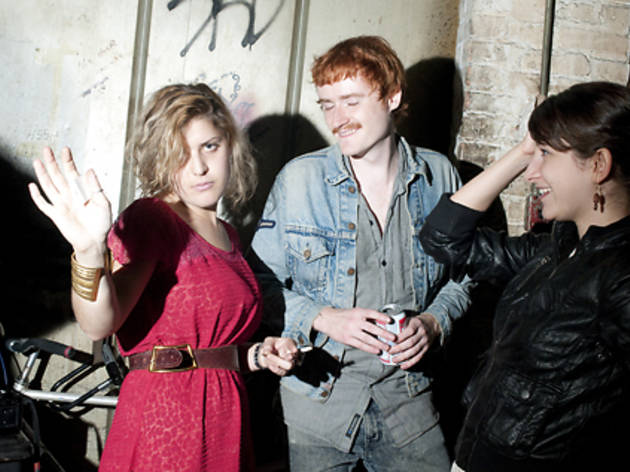 17/17
By

Jake Malooley. Photographs by Andrea Bauer.
|
A crinkled brown paper bag from a 40-ouncer is barely keeping the heavy steel front door ajar when I arrive at Mortville just after 11pm on a Friday. The cavernous brick warehouse, which sits on a typically rough-looking stretch of Little Village, has a rep as the most active off-the-radar music venue, often booking high-caliber bills featuring acts floating into town on a wave of Pitchfork buzz. (A friend's text tipped me off to the show; a Google search found the addy on a Last.fm site.) As I'm about to discover, Mortville—named after the penal colony from John Waters's Desperate Living—is Disneyland for twentysomethings, a place where art-school dreams come true. The ground floor looks like a parking garage, with wooden skate ramps and a couple of cars on its cement floor. The second level could serve as the backdrop of an American Apparel ad: lackadaisical party people milling about in a raw loft where an untold number live or crash on couches. Heading up a graffiti-spattered stairwell to the third floor, I hand off a fiver and enter the main event: the dank, dark performance area. Local fave Golden Birthday is finishing up its Cure-esque synth-pop set, but most came to hear Deakin, one-third of Animal Collective, and Brooklyn psych trio Prince Rama. Pushing through the room to buy a $2 PBR from a concession stand in the corner, I nearly trip over the edge of a giant wood and paper sculpture of Falkor, the dragon from The NeverEnding Story. "Actually, the whole place is NeverEnding Story –themed," a shaggy-haired dude mumbles. When the bands finish, I'm drawn toward the orange streetlight glow of the rooftop, where friends chat and smoke cigarettes till first light.