The highlight: Copenhagen
A traveler finds kinship with fellow foodies.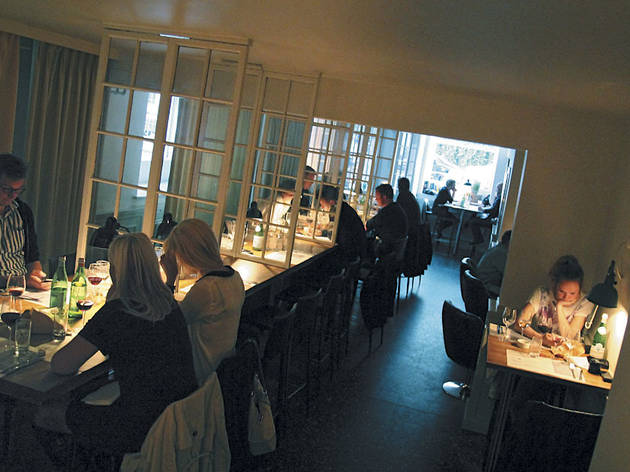 1/4
Photograph: Courtesy of Cofoco
Cofoco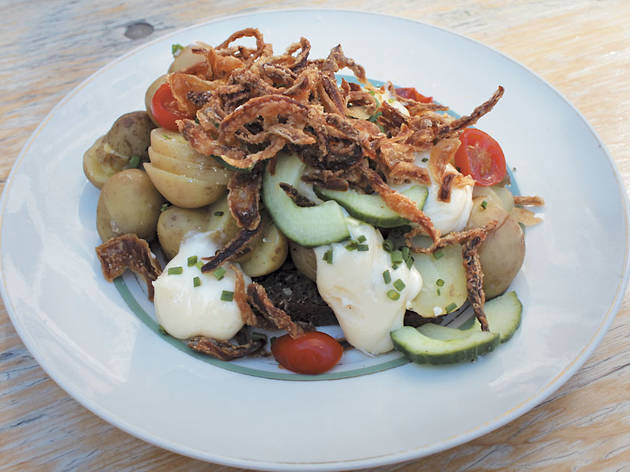 2/4
Photograph: Jason A. Heidemann
Dyrehaven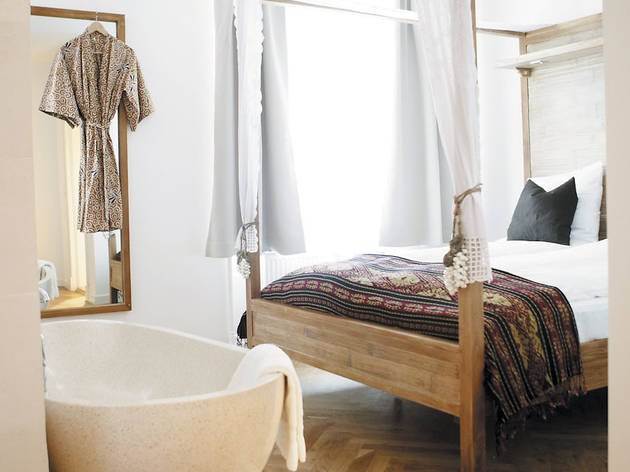 3/4
Photograph: Lisbeth Michelsen
Hotel Axel Guldsmeden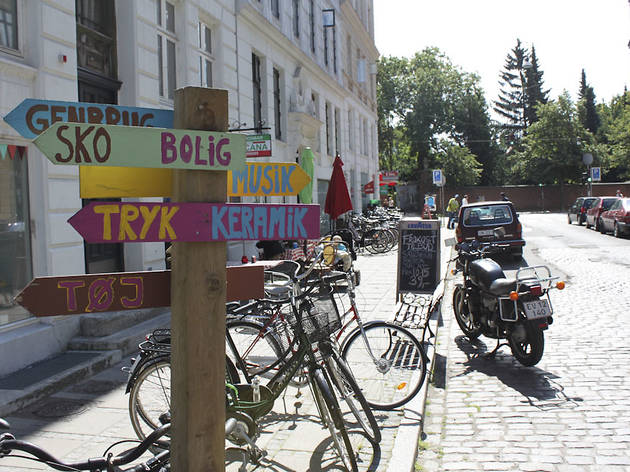 4/4
Photograph: Jason A. Heidemann
Jaegersborggade
If my friends could see me standing in the rain in Copenhagen's red-light district (a.k.a. Vesterbro), completely turned around by street names like Reventlowsgade and Ved Vesterport and looking like a wilted American, they would believe me when I tell them I'm not as savvy a traveler as I seem. Copenhagen, a shiny Scandinavian capital of 1.2 million people (who, I swear, all ride bikes), is nestled on the eastern shores of Seeland, Denmark's most populous landmass. It begs for endless discovery. But when I hit the bustling streets in search of my hotel, I'm so lost I feel as if I've been blindfolded, turned around and given a shove.
On a first day of traveling somewhere new, I'm always in search of the familiar, something that makes me feel at home. Usually, the sight of a rainbow flag does the trick. You can count on most gay bars (at least in the Western world) to feature a fishbowl full of condoms, whirring strobe lights, thumping disco beats and patrons with ass-hugging jeans. But that familiar feeling comes elsewhere this time around.
Copenhagen's food scene has exploded in recent years, bolstered by purveyors of "New Nordic" cuisine like Noma. Surprisingly, the up-and-coming Vesterbro, where my hotel is located, is home to a growing number of such places. You may have to edge past junkies and sex shops to get to them, but they're there. On day one, I discover a nearby gem called Cofoco that serves a four-course summer menu for just 285 Danish kroner (roughly $49).
I'm knee-deep in a heavenly cod dish with smoked cheese from the Danish island of Bornholm when the woman sitting next to me turns and asks, "How do you like it?" A Dane named Christa, she is finishing up the prix fixe with her friend Marianne, a Norwegian.
They speak effusively of Copenhagen's dining scene. We agree the mussel bisque with scallops and drained cottage cheese is a favorite, as is the honey cake–flavored ice cream with frozen yogurt and shortbread. To my delight, they invite me out for drinks.
A Danish soldier named Annika joins us and we wander up the street to Vesterbros Torv, a public square where outdoor cafés abound. Over beers and wine, I learn the trio met during the war in Afghanistan, where Christa and Marianne served as volunteer nurses. All three women praise universal health care and are perplexed by the U.S. system. The name Mitt Romney receives only vague recognition. When I talk of roadtripping around Seeland, they point out Helsingør (the site of the castle Shakespeare based Hamlet on) and Route 152, Seeland's lovely coastal highway. I almost forget how jet-lagged I am. Copenhagen feels just like home.
GET THERE Fly round-trip from Chicago to Copenhagen for about $1,150 (nonstop) on SAS airlines and $850 (with a layover) on Finnair.
---
PLAN IT
More to do
Where to eat
Dining in Copenhagen doesn't have to break the bank. Try a smorrebrod (open-faced potato sandwich) at Dyrehaven, a bar whose divey, denlike vibe oozes urban cool.
Where to shop
In a scene straight out of Portlandia, spend a few hours shopping Copenhagen's painfully hip Jaegersborggade, a street where Lilliputian storefronts beckon shoppers to peruse vintage books, records, handmade treasures and specialty items.
Where to stay
Axel Hotel Guldsmeden (doubles start at $200/night) aims for sustainability and achieves nirvana with its Bali-inspired furnishings and plush spa.