Travel to Grand Rapids
One of the country's best cities for brews is just a three-hour drive from Chicago in Michigan.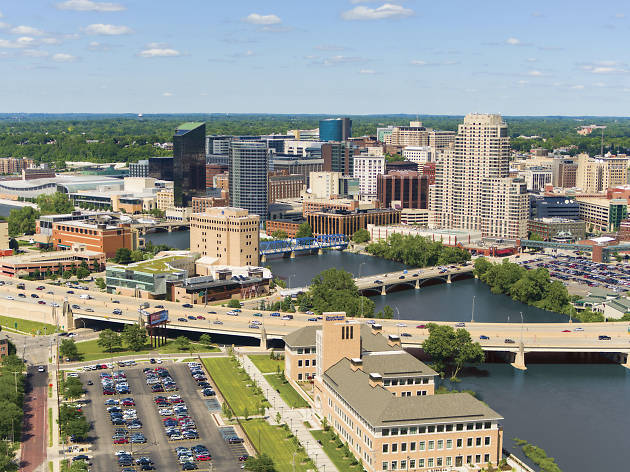 Whether you're looking for a beer-filled weekend or killer eats, Michigan's Grand Rapids is a fun town with plenty to do and see. Book your stay at the JW Marriott Grand Rapids, recently renovated with rooms that overlook the Grand River and is situated in the heart of the downtown area, making your booze-filled weekend extremely walkable. Beer's the talk of the town here, but you'll find great liquor too at Gray Skies Distillery (700 Ottawa NW, grayskiesdistillery.com)—try the Gin and Tonic, made with their own barrel-aged gin. If drinking isn't your thing, try eating at Grand Rapids many restaurants and experience Art Prize, just a few of the best things about a weekend in this Michigan city.
RECOMMENDED: More weekend getaways from Chicago
Beer me. No, really. If you love craft beer, you'll love Grand Rapids. Three hours from Chicago, the area's 30-some breweries make it a top stop for suds snobs. From the craft brew gods at Founders Brewing Company (235 Grandville Ave SW, 616-776-1195, foundersbrewing.com) to quirky spots like HopCat (25 Ionia Ave SW, 616-451-4677, hopcat.com/grand-rapids), you'll find delicious drafts on almost every corner of Michigan's second-largest city. Pick up a Beer City Brewsader Passport at plenty of local breweries and mark down your favorite brews while you hop from spot to spot.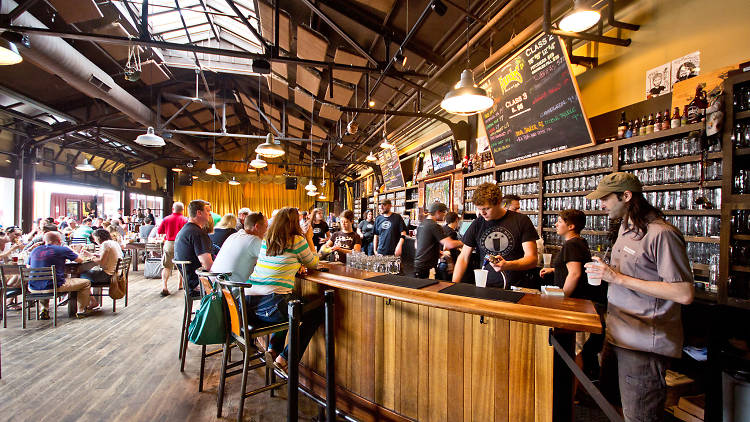 And oh, the food. The brewpubs go way beyond pub grub—try the pulled pork sandwich at Founders or the poutine from Brewery Vivant (925 Cherry St SE, 616-719-1604, breweryvivant.com). Even the Food Network named the crack fries at HopCat among America's 10 Best French Fries. Feelin' fancy? Hit up Grove (919 Cherry St SE, 616-454-1000, groverestaurant.com), next to Brewery Vivant and one of the city's most critically acclaimed restaurants. Across the street, the Green Well (924 Cherry St SE, 616-808-3566, thegreenwell.com) is a favorite for healthy, hearty eats and is a LEED-certified venue. Walk up the block to Marie Catrib's (1001 Lake Drive SE, 616-454 4020, mariecatribs.com) for Lebanese-inspired eats.
Museum buff? Once you've filled your stomach, fill your cultural appetite. ArtPrize, an international art contest, takes place September 23 to October 11 and draws hundreds of thousands of visitors. Or, visit the Frederik Meijer Gardens & Sculpture Park (1000 E Beltline Ave NE, 616-957-1580, meijergardens.org). You'll also love the Grand Rapids Public Museum (272 Pearl St NW, 616-456-3977, grpm.org), where "American Spirits: The Rise and Fall of Prohibition" opens September 26. Whatever you do, don't leave town without a cup of MadCap Coffee (98 Monroe Center St NW, 888-866-9091, madcapcoffee.com) in your belly.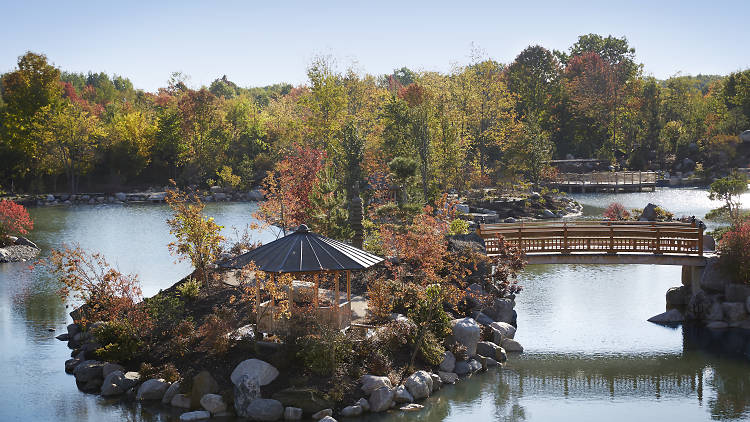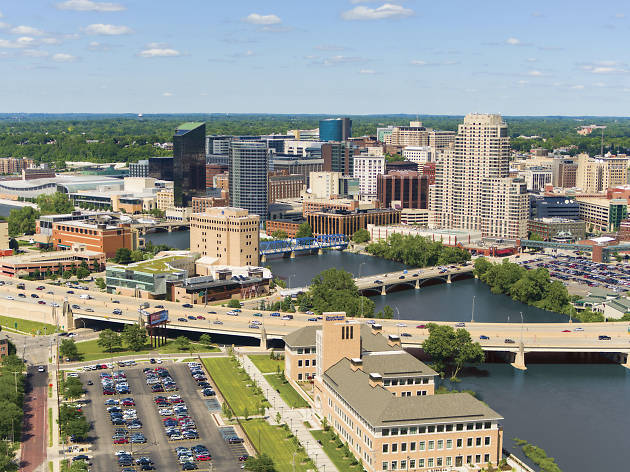 Photograph: Courtesy Experience Grand Rapids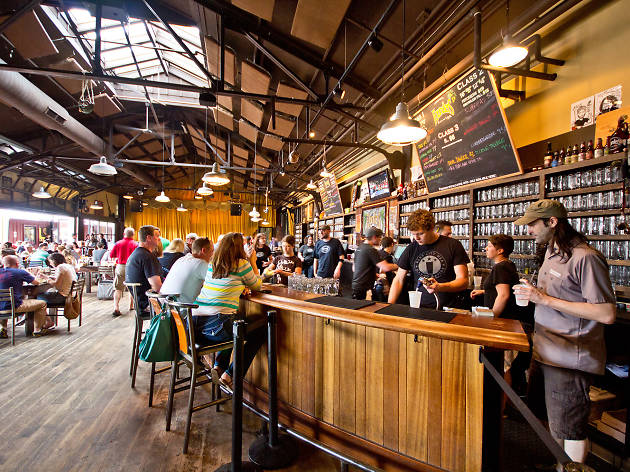 Photograph: Courtesy Experience Grand Rapids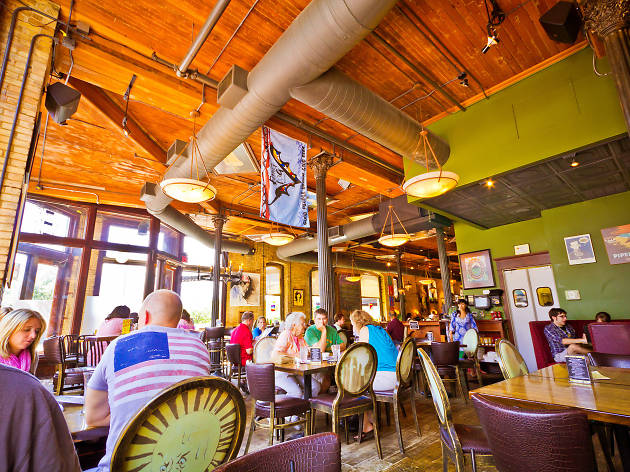 Photograph: Courtesy Experience Grand Rapids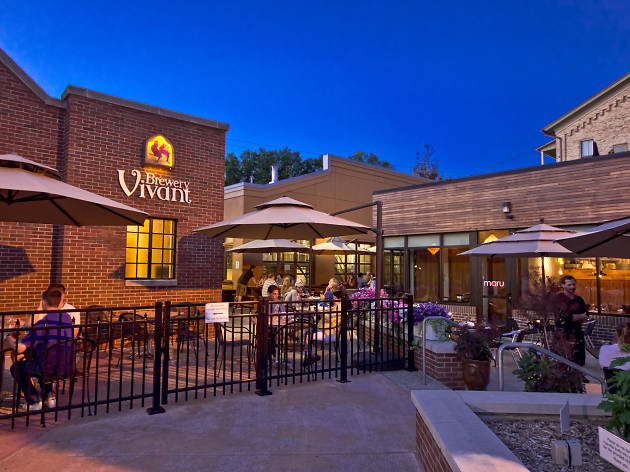 Photograph: Courtesy Experience Grand Rapids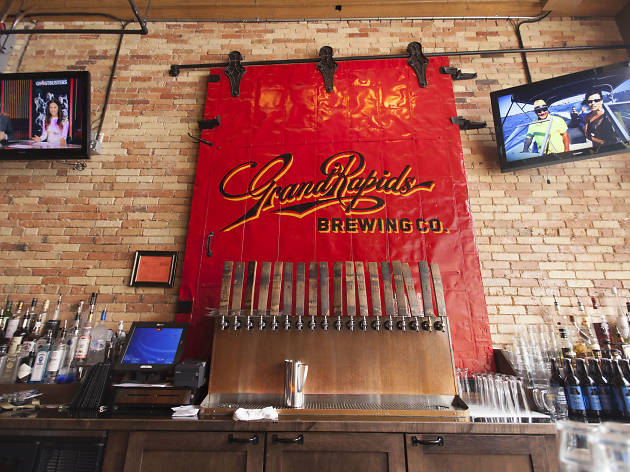 Photograph: Courtesy Experience Grand Rapids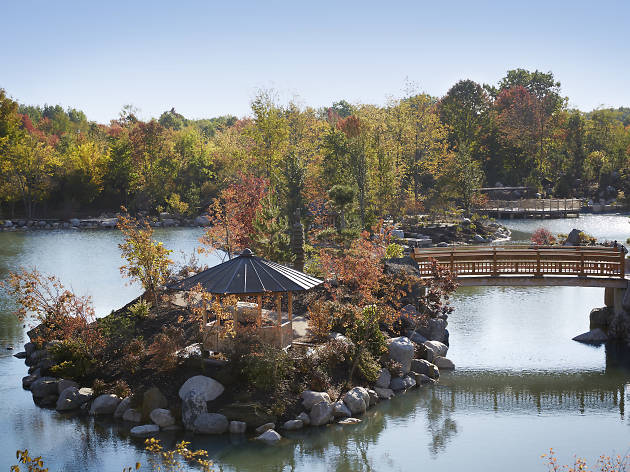 Photograph: Courtesy Experience Grand Rapids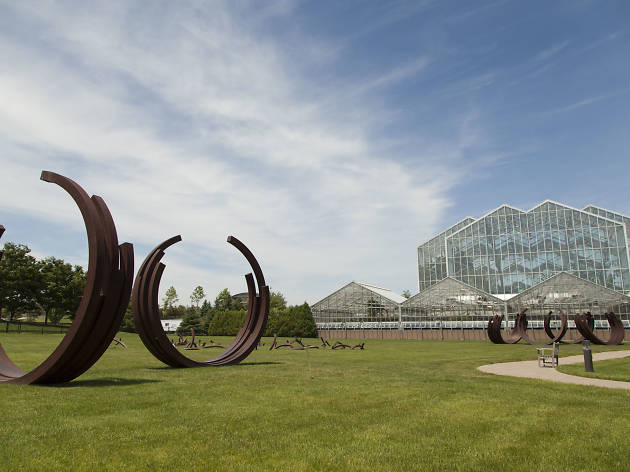 Photograph: Courtesy Experience Grand Rapids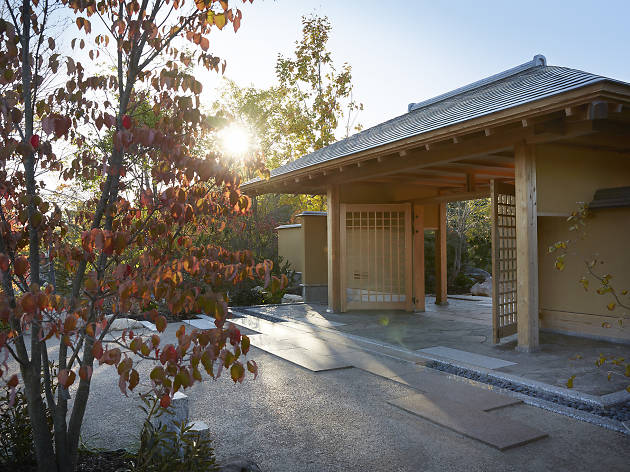 Photograph: Courtesy Experience Grand Rapids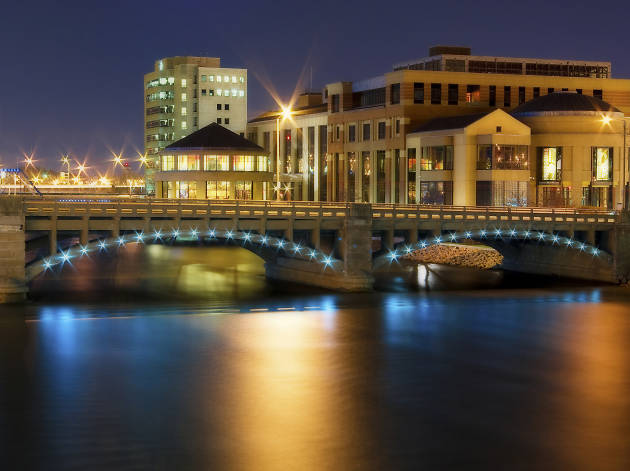 Gary J. Syrba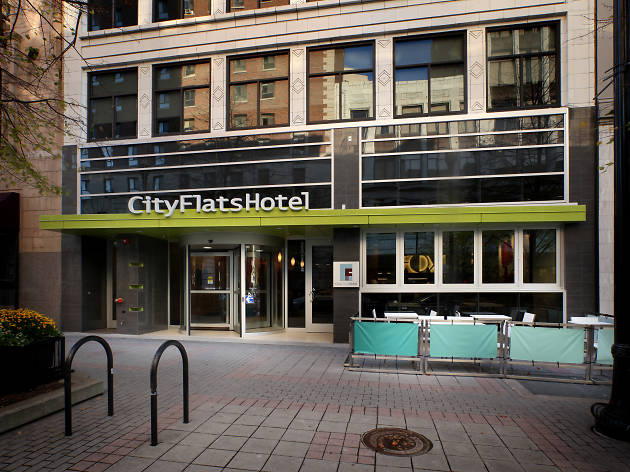 Photograph: Courtesy Experience Grand Rapids