Visting Indianapolis, IN
Visit the Hoosier State's capital city for the Big Ten basketball tournament; stay for its up-and-coming cosmopolitan charm.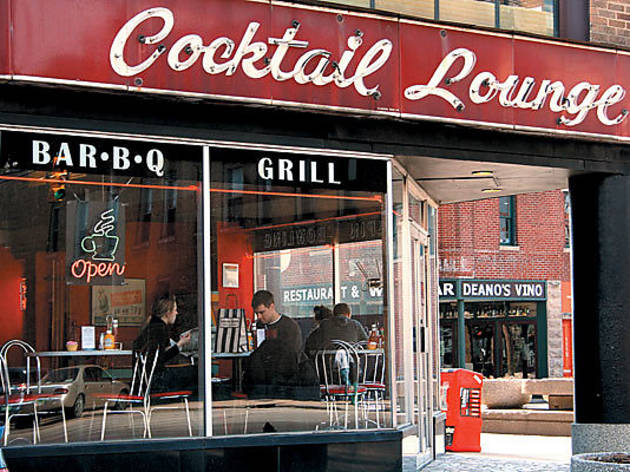 1/3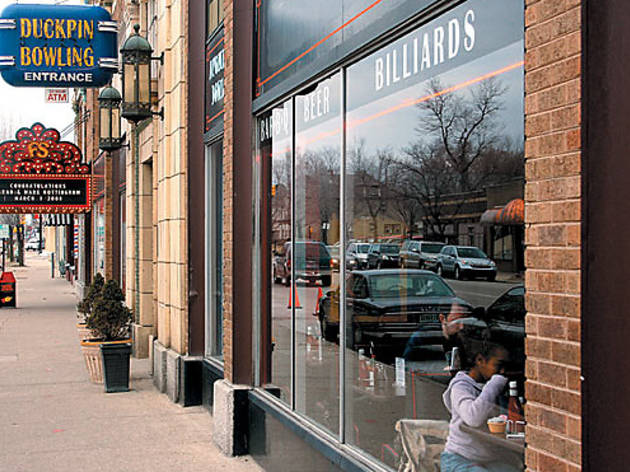 2/3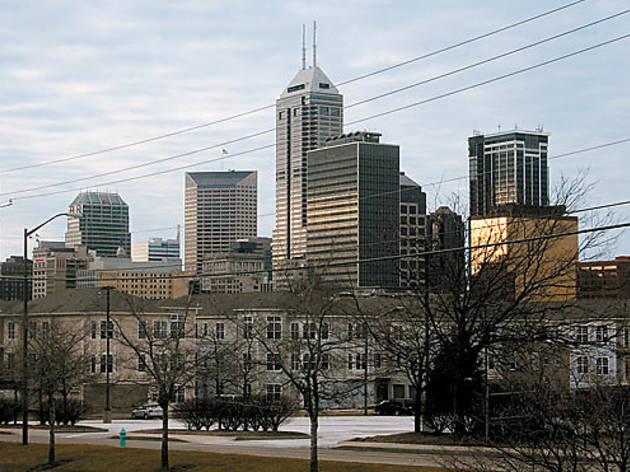 3/3
Indianapolis is no urban mecca. You won't find soccer moms and twentysomethings clamoring for $3 cupcakes, public transportation is about as commonplace as diversity in this lily-white town and wearing a hoodie emblazoned with the Colts logo is considered "dressy." That said, Circle City—named for the impressive roundabout that sits at the geographical heart of downtown—is buzzing with a new cosmopolitan vibe. Old warehouses are turning condo overnight, parking in the city center is increasingly frustrating and once-derelict neighborhoods are slowly turning from junky to funky. The city will teem with fans this weekend, as it hosts the Big Ten tourney (bigten.cstv.com)—but whether or not you're a basketball enthusiast, take the three-hour drive and give this quintessentially Midwestern city two days of your time.
The Conrad Indianapolis (50 W Washington St between Meridian and Illinois Sts, 317-713-5000; rates start at $200), sister property to the Conrad Chicago, stands head and shoulders above the chains that ring the downtown area. It's no cheapie, but top-notch amenities like 42-inch plasma-screen TVs in every room are worth the splurge. Plus, it's connected by elevated walkway to the RCA Dome and the Circle Centre Mall (in case you have a Cinnabon emergency). The Canterbury Hotel (123 S Illinois St between Maryland and Georgia Sts, 317-634-3000; rates start at $160) is a slightly more affordable option. The historic property (it's basically Indy's version of The Drake) is about the closest thing you'll find in town to a European boutique hotel.
In the past decade, several neighborhoods have shirked their dust and cobwebs. Locals like to brag that diagonal Massachusetts Avenue, or Mass Ave, (discovermassave.com) is the Wicker Park of Indianapolis. In truth, it's about as eclectic as wicker furniture, but shops like Luna Music (431 Massachusetts Ave, 317-917-5862) and At Home in the City (434 Massachusetts Ave, 317-955-9925) underscore the strip's growing potential, and it's the best area in town to eat and drink. It's bordered by Lockerbie Square (lockerbiesquare.org), a quaint collection of cobblestone streets and historic homes on the National Historic Registry. Fountain Square (discoverfountainsquare.com), on the southeast side of town, is a legitimately cool area anchored by the architecturally impressive Fountain Square Theatre Building, which contains a vintage '50s soda fountain and diner, a rooftop restaurant and two duckpin bowling alleys (that's the kind with mini pins and bowling balls).
If you stick to Mass Ave, you can stuff your ears full of live music at the happening Chatterbox Jazz Club (435 Massachusetts Ave, 317-636-0584), shoot pool and play video games with a low-key gay clientele at the Metro Pub (707 Massachusetts Ave, 317-639-6022) or rub elbows with cash-poor artists and sports fans at the Lockerbie Pub (631 E Michigan St, 317-631-9545).
Culturally, we're guessing visitors check out the Motor Speedway Museum and call it a day. But that would be a shame because Indy has a happening museum scene. The intriguing Eiteljorg Museum of American Indians and Western Art (500 W Washington St, 317-636-9378) boasts a couple of minor O'Keeffes and an impressive collection of photography from indigenous peoples. Its newest exhibition, "Yosemite: Art of an American Icon," opens this week. The works of Georges Seurat and the Neoimpressionists are among the 50,000 pieces in the permanent collection at the architecturally striking Indianapolis Museum of Art (4000 Michigan Rd, 317-923-1331). The museum sits on 152 acres so save some time to meander through the park and gardens.
A gastro mecca Indy isn't, so skip the newfangled and head straight for the classics. Steamy hot bagels and pastrami sandwiches stacked higher than Indy's tallest building rule at Shapiro's (808 S Meridian St, 317-631-4041), an old-school Jewish deli and cafeteria on the south side of town. Foamy beer and schnitzels are mainstay items at the legendary Rathskeller (401 E Michigan St, 317-636-0396), a German restaurant and brew pub with an outstanding year-round beer garden. But our favorite find in Indy was the brand new International Tea and Coffee (630 Virginia Ave, 317-717-7218), a funky coffeehouse with the added distinction of being housed in an old bank—which, according to legend, was the very first one held up by John Dillinger. After two days of exploring, you may just find yourself Indiana jonesing for more.
THE TAB
Two nights, two people
Gas $50
+ Hotel $400
+ Meals $180
TOTAL $630
Travel time 3hrs
For more information, visit indy.org