The Night Shift: TV review
NBC's new medical drama mistakes frenzied for interesting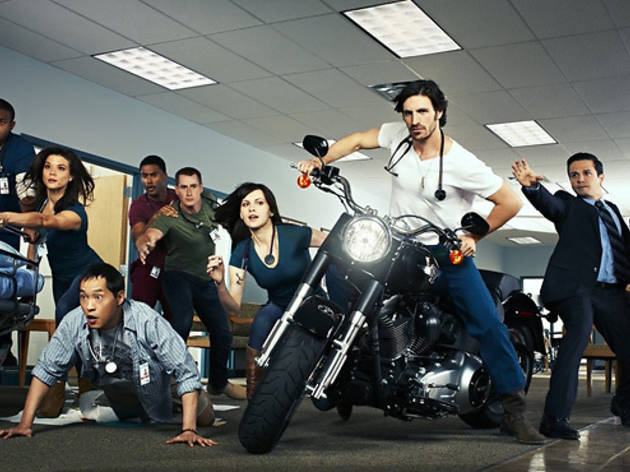 1/12
Photograph: NBC
Robert Bailey, Jr. as Paul, Jeananne Goossen as Krista, Ken Leung as Topher, JR Lemon as Kenny, Brendan Fehr as Drew, Jill Flint as Jordan Santos, Eoin Christophe Macken as T.C. Callahan, Freddy Rodriguez as Michael Ragosa and Daniella Alonso as Landry De Cruz in The Night Shift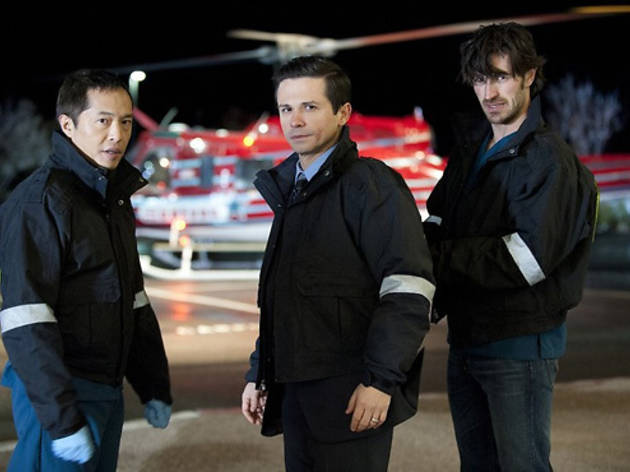 2/12
Photograph: NBC
Ken Leung as Topher, Freddy Rodriguez as Michael Ragosa and Eoin Macken as TC Callahan in The Night Shift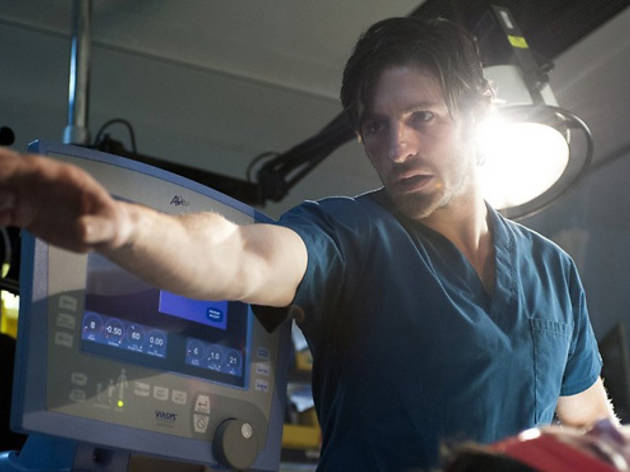 3/12
Photograph: NBC
Eoin Macken as TC Callahan in The Night Shift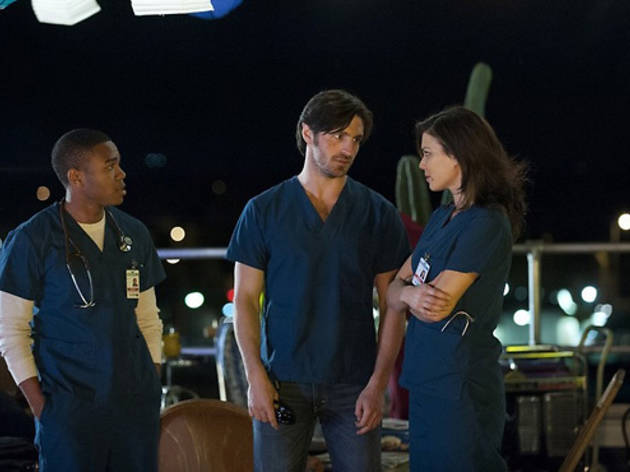 4/12
Photograph: NBC
Robert Bailey Jr. as Paul, Eoin Macken as TC Callahan and Jeananne Goossen as Krista Bell-Hart in The Night Shift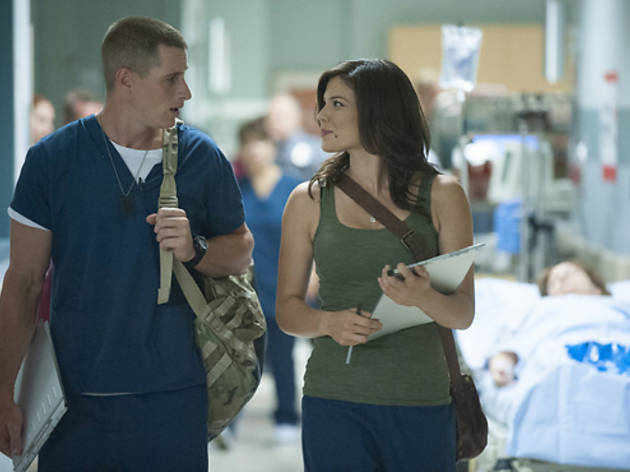 5/12
Photograph: NBC
Brendan Fehr as Drew and Jeananne Goosen as Krista in The Night Shift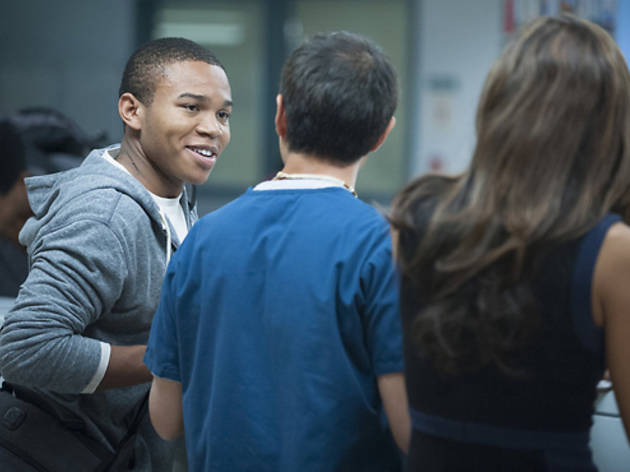 6/12
Photograph: NBC
Robert Bailey, Jr. as Paul Cummings in The Night Shift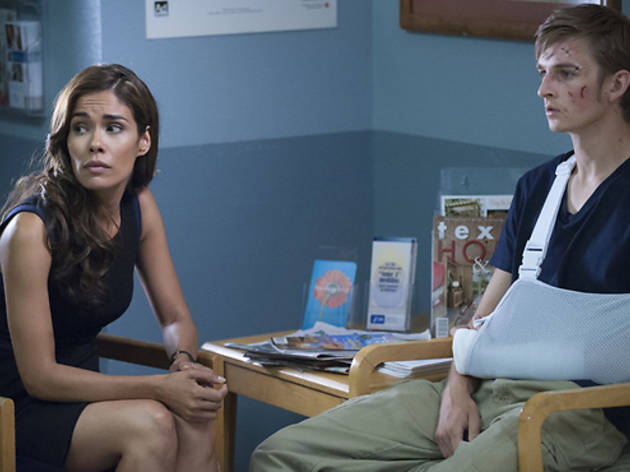 7/12
Photograph: NBC
Daniella Alonso as Dr. Landry de la Cruz in The Night Shift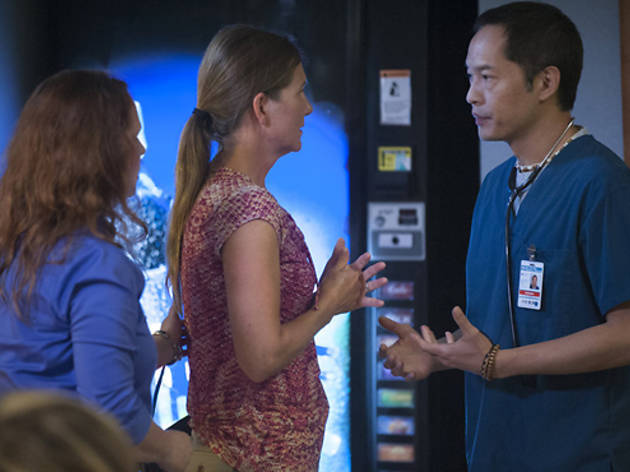 8/12
Photograph: NBC
Ken Leung as Topher Zia in The Night Shift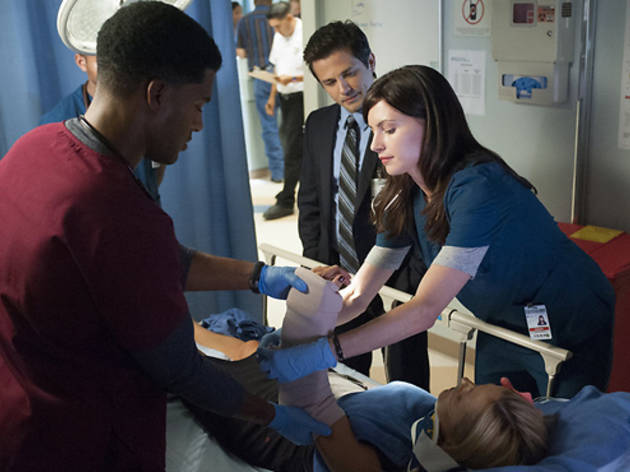 9/12
Photograph: NBC
Jill Flint as Jordan Alexander in The Night Shift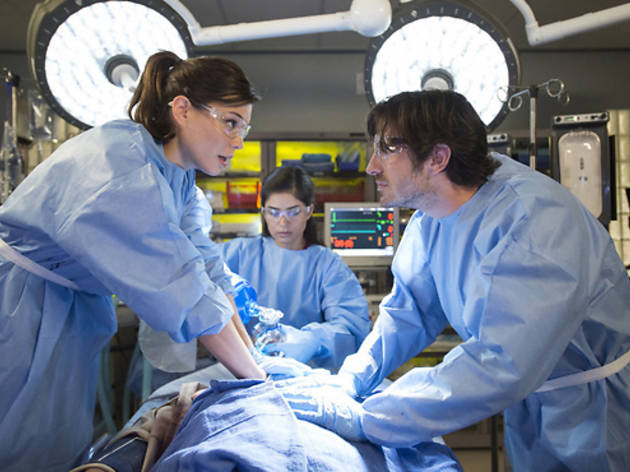 10/12
Photograph: NBC
Jeananne Goosen as Krista and Eoin Macken as Dr. T.C. Callahan in The Night Shift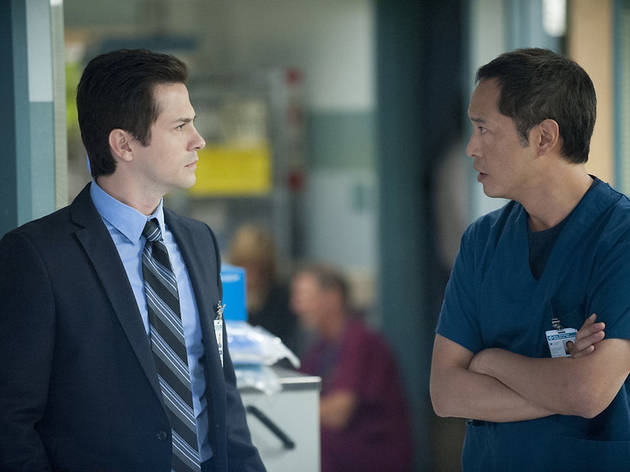 11/12
Photograph: NBC
Freddy Rodriguez as Michael Ragosa and Ken Leung as Topher Zia in The Night Shift
12/12
Photograph: NBC
Eoin Macken as Dr. T.C. Callahan in The Night Shift
Premieres Tuesday, May 27 at 9pm on NBC.
When tackling television's staple genres, there a few ways to try to spice things up and prove that you're not like all the rest. Perhaps the most common route is to go edgy. This appear to be what NBC's new medical drama The Night Shift is trying for. But despite its rough-and-tumble main character and mildly grungy setting, there's nothing fresh about this new show.
RECOMMENDED: Spring TV premieres
Each episode of The Night Shift is set during a single evening at San Antonio Memorial, a financially struggling hospital that's surrounded by military bases. Perhaps because of the latter, several of its employees are veterans and, in one case, an actively serving soldier. At the center of the night shift crew is the resident bad boy TC Callahan (Eoin Macken). A brilliant doctor who spent three tours in Afghanistan—a fact the show never lets you forget for a moment—TC doesn't much like rules, and he gets away with it because he's incredibly skilled and everyone but the hospital's senior manager (Freddy Rodriguez) seems to love him. Jordan (Jill Flint), TC's ex-girlfriend, has recently been placed in charge of the night shift and must balance her complicated relationship with him and her new duties as his boss.
For all its attempts to be the hip and fun medical drama, The Night Shift comes off as little more than a needlessly adrenalized version of ER. The cases all shake out very predictably and the ensemble cast is lousy with hopelessly unlikable characters. While everyone at the hospital seems to think TC is grand, he's just a textbook bad boy. Riding a motorcycle and breaking the rules doesn't equal an interesting character, though you could easily making a drinking game out of all many times he mentions his war history.
Rodriguez is similarly cardboard, affecting a tense jaw and squinty-eyed expression that transparently communicate his role as the bean-counting villain of the hospital, always placing the needs of the business over those of the patients. The most loathsome member of the ensemble is Daniella Alonso's Landry de la Cruz, the night shift's lone psychiatrist, who's given the most canned and trite dialogue, frequently seems terrible at her job, and constantly feels the need to apply her therapeutic skills to her colleagues in manner that always seems presumptive more than it does genuinely helpful.
Ken Leung and Brendan Fehr come out of this mess looking the best. Leung's Topher is frequently given the more emotionally engaging patients; Fehr's Drew has the slightly dated but still appealing personal story as a closeted gay man afraid to come out for fear of it impacting his career in the Army.
The canned drama in The Night Shift fails to inject any new life into this very worn and tired genre. Its band of repellent medical professionals make it a hopelessly dismal crack at the medical procedural.