The Cleveland Museum of Art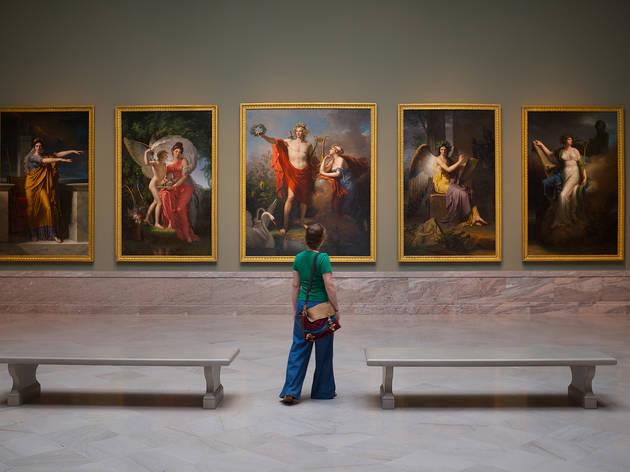 Time Out says
The Cleveland Museum of Art celebrated 100 years in 2016 and is one of the best encyclopedic art museums in the nation. Renowned for its deep Asian and Egyptian holdings, it's also strong on medieval art from Europe and America and boasts a growing collection of postwar masterpieces. An expansion, designed by Uruguayan architect Rafael Viñoly and completed in 2013, increased the museum's floor space to a whopping 592,000 square feet. The myriad treasures on view range from an exquisite Egyptian hardstone sculpture of the head of Amenhotep III from 1391-1353 B.C. to Albert Pinkham Ryder's symbolist painting The Race Track (Death on a Pale Horse), 1896-1908.
The Cleveland Museum of Art says
The Cleveland Museum of Art was founded in 1913 "for the benefit of all the people forever." We strive to help the broadest possible audience understand and engage with the world's great art while honoring the highest aesthetic, intellectual, and professional standards.

We are proud to be one of the world's most distinguished comprehensive art museums and one of northeastern Ohio's principal civic and cultural institutions.
Details