Croatia may no longer be the new kid on the block as far as Mediterranean tourism is concerned, but it still offers the allure of fresh discoveries. Visitors who already know about Dubrovnik are beginning to grasp why they need to spend more time exploring Pelješac and Korčula; press stories about suave hedonism of Hvar have morphed gently into press stories about the reinvigorating authenticity of the same island. And people who visited Croatian capital Zagreb ten years ago are beginning to realise that the Zagreb of today is a different city entirely.
Croatia's ongoing status as a perception-challenging destination might be one reason why the Croatian National Tourist Association chose 2015 as the right time to replace its 15-year-old slogan, 'The Mediterranean As It Once Was' with the new motto, 'Croatia: Full of Life'. Local wags were quick to subject the new slogan to a 'my-child-could-have-thought-that-up' level of derision, although professionals were equally fast in defending the choice as the most versatile, open-ended and appropriate solution available. The old slogan was very successful in drawing attention to Croatian heritage and unspoiled nature, but probably meant little to a new generation of tourists more interested in music festivals, wine bars, sleek hotels and Adriatic cool.
And when Croatia is concerned, cool is far from being an overused word. The Croatian music-festival boom shows no signs of letting up; the legendary, genre-defining Garden Festival may well be packing away its turntables this year as it holds its tenth and final edition – but the Garden site in Tisno will continue to host a summer-long cavalcade of music-driven events. The other big-name festivals (Hideout at Zrće; or Outlook near Pula) continue to go from strength to strength, and new events are being added to the calendar every year.
The idea of a country that's creatively on the rise spreads to other spheres of culture too: people have been going on about Croatian design for ages and it finally looks as if there are enough products in the shops to justify the hype. The newly opened Croatian Design Superstore in Zagreb gathers together pretty much everything you might want to buy under one roof – it's only disadvantage being that you will need to head inland to Zagreb in order to visit it.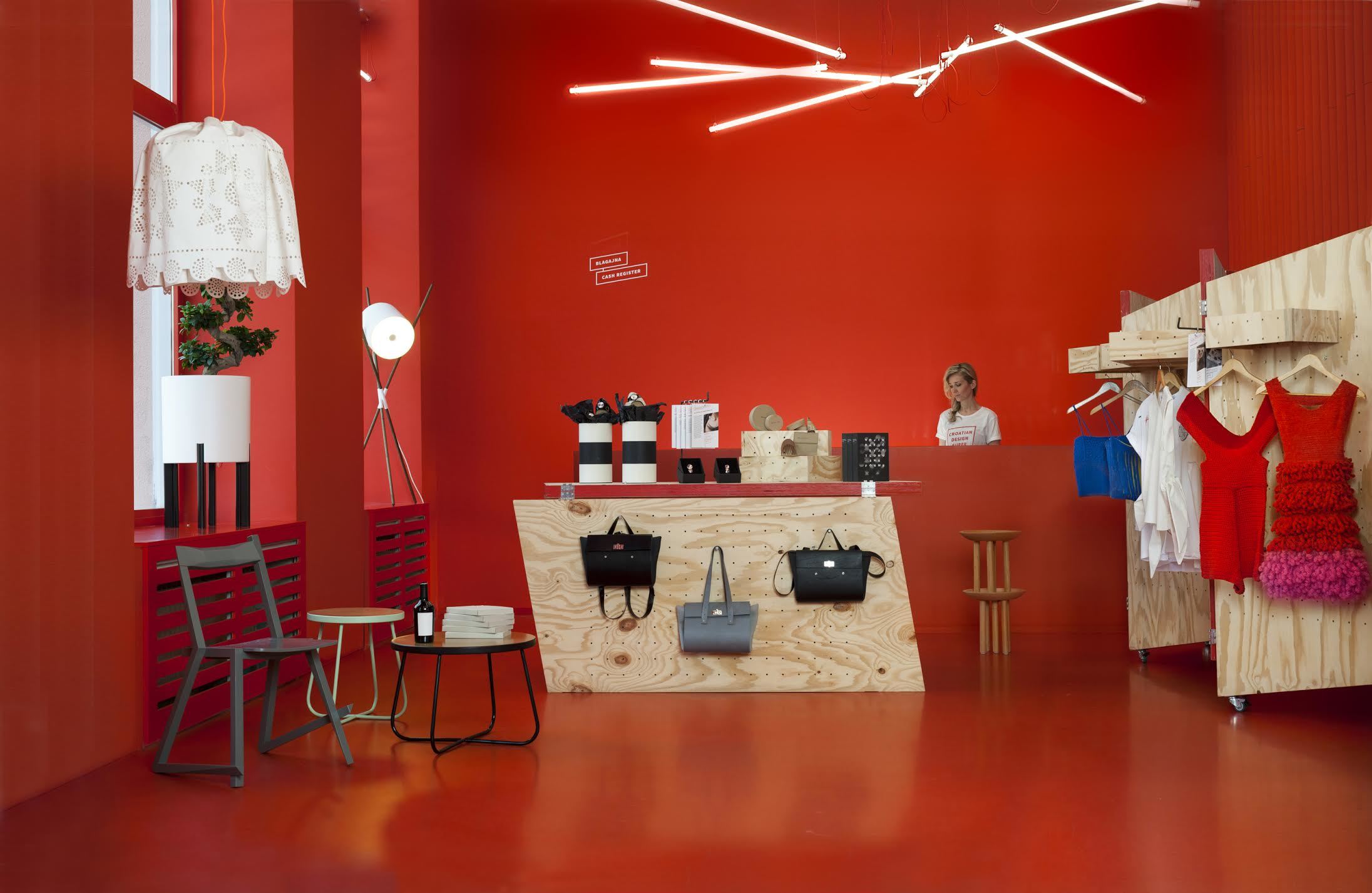 Indeed it is Zagreb, long overlooked by tourists due to its landlocked position, which is increasingly brushing off its cloak of invisibility to reveal itself as Croatia's true centre of innovation and new trends. A new raft of festivals (Gourmingle, The Courtyards, and an updated, ultra-chic Advent season) have recast the city as a place of all-year outdoor happenings rather than museum visits and sightseeing trails. A new breed of bistros and café-bars has placed increased emphasis on quality local ingredients and global culinary ingenuity. The emergence of a craft-beer scene is the latest twist in the developing story of the city's frolicsome nightlife.
The other runaway success story of recent years is Split, where bistro culture has also gone ballistic but this time with more Mediterranean sleight of hand – think more seafood, more Adriatic olive oil, and more boutique wines from vineyards that are just a boat ride away. Split's Poljud stadium has hosted the Ultra Festival since 2013, a hugely popular event that brings thousands of techno fans to the city for one mad weekend in July. However most summer-round visitors to Split are here for different reasons: the ancient monuments, the medieval alleyways, the legendary vivacity of the locals – and more recently, sightings of a certain Princess Daenerys from the TV smash 'Game Of Thrones' in the basement of the Diocletian's Palace.
Zadar is another centuries-old city that continues to retune its historical appeal with chic urban improvements. The wonderful Sea Organ and Greetings to the Sun installations on the waterfront have become symbols of Croatia's contemporary identity. Trg pet bunara, 'Five Wells Square', is the latest old-town space to be treated to a thorough restoration.
And the Istrian port of Pula is increasingly making international waves on account of its Lighting Giants, the illuminated shipyard cranes lit up by artist Dean Škira. First switched on in 2014, the Giants look set to become a permanent feature. Indeed Croatia is increasingly home to the kind of iconic urban landmarks that would make many other Central European nations blush with envy: the Hotel Lone in Rovinj, the Mosque & Islamic Centre in Rijeka, the Museum of Evolution in Krapina… The country is increasingly looking like the Mediterranean as it might be rather than the Mediterranean as it once was.
Whatever PR strategies are dreamt up by the tourist authorities they still can't match the free publicity generated by 'Game Of Thrones', the fantasy phenomenon that, having featured Dubrovnik as a location for the last four seasons, has now extended operations up the coast to film in Split and Šibenik as well. The media rollercoaster that surrounds the series has been gathering momentum with the screening of each season – 2015 looks like being the year when its effect will truly be felt on tourism throughout Dalmatia.
All of which is more good news for a tourist industry that, in 2014, finally overtook the visitor numbers recorded in the pre-recession summer of 2007. Despite rising seasonal revenues however, many branches of the Croatian economy still show signs of the post-recession blues. Upcoming parliamentary elections are due at some stage in 2015 although a precise date has not been fixed. Whoever wins will have a tough job on their hands. The presidential elections of December 2014 saw a shock defeat for the popular left-of-centre lawyer and composer Ivo Josipović, losing by a single percentage point to conservative rival Kolinda Grabar-Kitarović.
The intense election race and campaign produced huge public interest and a healthy turnout, demonstrating that Croatian democracy was in more robust shape than many people thought. Grabar-Kitarović, whose previous jobs include Croatian Ambassador to the USA, Croatian Foreign Minister and Assistant Secretary-General at NATO, is a widely known and trusted figure on the international stage.
The main challenge for the future is whether Croatia can retain its reputation as one of the cleanest, most unspoiled destinations in the Mediterranean. In December 2014, the Croatian government handed out licences to ten companies to start prospecting for oil and gas in the Adriatic Sea. While raising the possibility of Croatia becoming a major European energy supplier, it also drew a storm of protest from locals. The Croatian Adriatic is famous for being one of the cleanest seas in Europe, and the threat of even minor environmental pollution is a major worry.
Writing from the perspective of 2015 the Adriatic oil rush still looks a long way off, if indeed it ever happens at all. In the meantime, Croatia will continue to display its shape-shifting ability to mix uncomplicated authenticity with innovation and surprise.