Things to do in Croatia
Your guide to the best events, festivals, sights and attractions across Croatia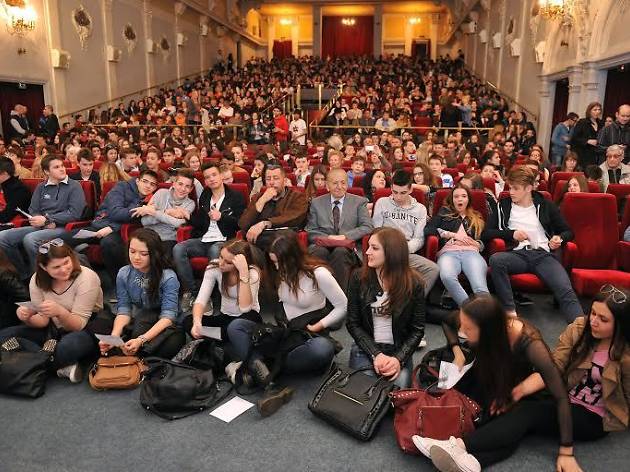 Festival of Tolerance-JFF
Founded by Osijek-born Auschwitz survivor and producer of Schindlers List Branko Lustig, the Festival of Tolerance/JFF ('Jewish Film Festival') focuses on broad issues of human rights and civic freedom, with a different theme each year. There's an accompanying programme of concerts, educational events and workshops for young documentary-makers.
Bryan Ferry
One of Britain's biggest stars, Bryan Ferry first came to fame in 1972 as the frontman and songwriter for Roxy Music, whose first, eponymous album is seen as a classic in rock and pop history. The band's catalogue of hits, including Dance Away, Jealous Guy and Angel Eyes, cemented its position in British pop culture throughout the 1970s and 80s. Ferry's subsequent solo career saw him continue to churn out hits, including A Hard Rain's A-Gonna Fall, The In Crowd, Slave to Love and Let's Stick Together.
Russell Peters: Deported World Tour
Catch funnyman Russell Peters in the flesh as he comes to Zagreb with all-new material. The Canadian stand-up comedian last toured in 2015 and 2016 to sold-out houses, then took time off to film Almost Famous for Netflix and a yet-to-air series The Indian Detective – but he's back and ready to leave you in stitches in this one-night-only show.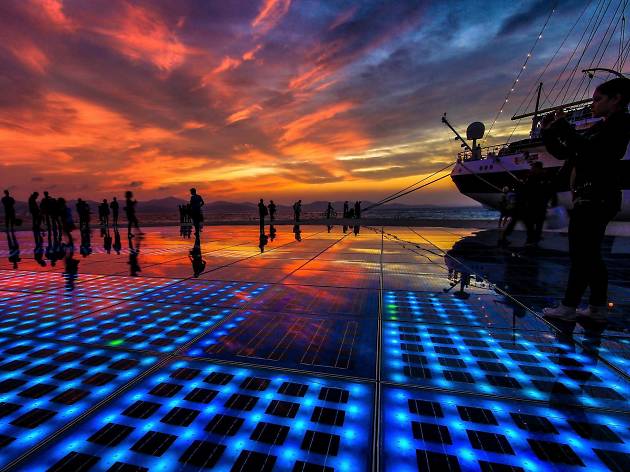 10 amazing sunset spots in Zadar
For once, the superlatives are justified: Zadar's sunsets are dazzling. An epic smouldering visage of red and pinks set against the Zadar archipelago, Alfred Hitchcock famously declared it the most beautiful sunset in the world. Zadar's Sea Organ and Greeting to the Sun are galvanising visitors to this city of burning skies, but beyond its iconic sun-saluting sculptures there are a myriad of other beautiful places to watch the sunset. Have a look at this Instagram gallery to see our favourites. Five Wells Square and the Grimani Bastion  A post shared by Sime Modric (@simon_cerulean) on May 8, 2017 at 3:33am PDT Discover this spot at the entrance to the gardens of Queen Jelena Madijevka, at the southern boundary of the Old Town.   Spiridion Brusina A post shared by Mia (@wolandova) on Aug 3, 2017 at 3:50am PDT Ponder the universe with a founding member of the Croatian Society of Natural Sciences outside the beautiful philosophy department of the University of Zadar. The Riva  A post shared by Petra Murić (@pe_tra_.art._ep) on Nov 6, 2015 at 9:40am PST Take a step back of the waterfront and sit in the park lining the Riva promenade to watch the sunset through the trees. Branimir A post shared by Mia (@wolandova) on Oct 17, 2017 at 9:38am PDT
Lee Scratch Perry, Mad Professor and Pharoahe Monch announced for new outdoor festival in Zagreb
The Garden Brewery has joined up with event organisers Pozitivan ritam to bring sunny vibes this year's Easter weekend with a fantastic lineup of live dub, funk and hip-hop. Spread over three days, the debut of the open-air festival will coax Lee Scratch Perry, Mad Professor and Pharoahe Monch and local legends to The Garden Brewery, set in an industrial estate in Žitnjak .  Zagreb's All Start DJ's, including household names Felver, Sergej and Ivona Kovacevic will kick off the bloc-party on 'Dance Friday'. They'll be joined in the brewery's front yard by resident selectors Nick and Pepi and Ibiza's Grim - one half of Pikes residents The Brothers Grim. © Lee Scratch Perry Legendary dub pioneers Lee Scratch Perry and Mad Professor are set to headline 'Dub Saturday', accompanied by the rhythms of some of the most respected names in Zagreb's dub and reggae scene; One Dread, Bass Culture Sound System, Dubolik & Lo Peaks and Dr. Obi & Anja G. © Mad Professor New York hip-hop hero Pharoahe Monch will be headlining the Sunday. Monch will be closing the weekend with the vinyl spinning No Fakin DJs and Croatian Funk Delagation, as well as the UK's Mad Nice collective and local hip-hop authority Phat Phillie. © David Wallace Tickets for the three days cost 220kn, while day tickets start from just 70kn.
Best sights and attractions in Croatia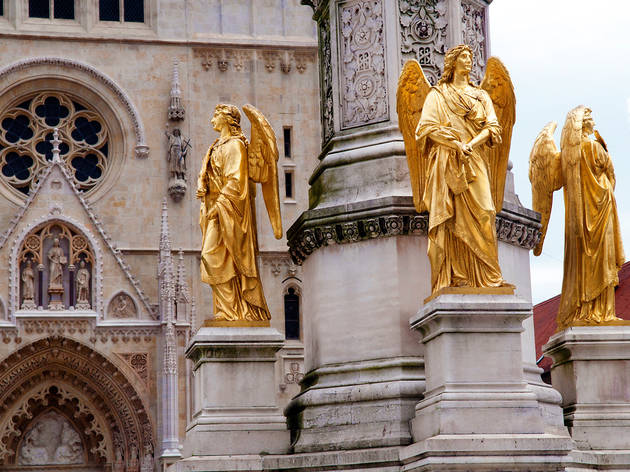 Essential Zagreb attractions
Zagreb attractions number plenty of stately icons among their ranks, owing to the city's status as a former Habsburg hub and capital of a new nation. Towering cathedrals, a venerable zoo and a stately cemetery all provide plenty of things to do in Zagreb. Our experts pick out the best.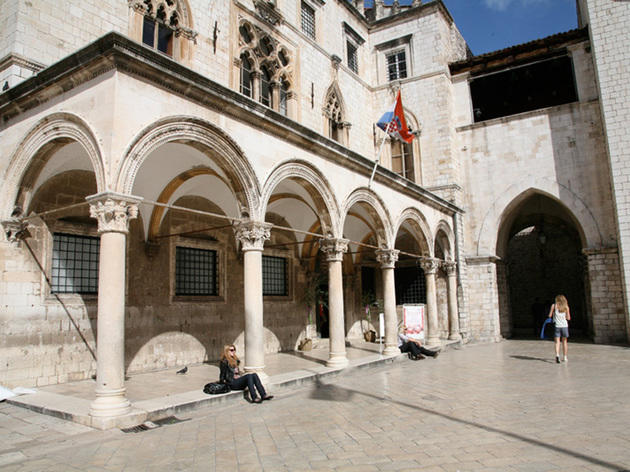 Essential Dubrovnik attractions
Dubrovnik's glittering past as the Republic of Ragusa means it has several stand-out sights of great historic interest, which combine with its scattering of museums and galleries. Fascinating landmarks dot the Old Town an easy stroll from each other, perfect for a day's sightseeing. Consider this your Dubrovnik attractions bucket list.
The best Split museums and galleries
A bustling hub in Roman times, Split – which is built around an old Roman palace – is full of unique historic and artistic treasures. Split attractions include a number of museums and galleries that make the city a fascinating destination for art aficionados, historians and sightseers alike. Here's where to head.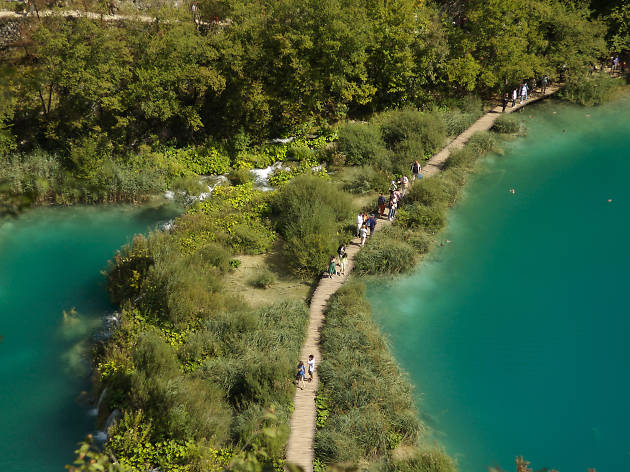 Croatia national park guide
As well as beaches, festivals and seafood, Croatia offers some of Europe's most diverse wildlife. In total, more than 400 areas of the country are protected, including ten nature parks and eight National Parks. Read on for our guide to the five best. Do you agree with this top 5? Think we've missed anything out? Facebook or tweet us your thoughts.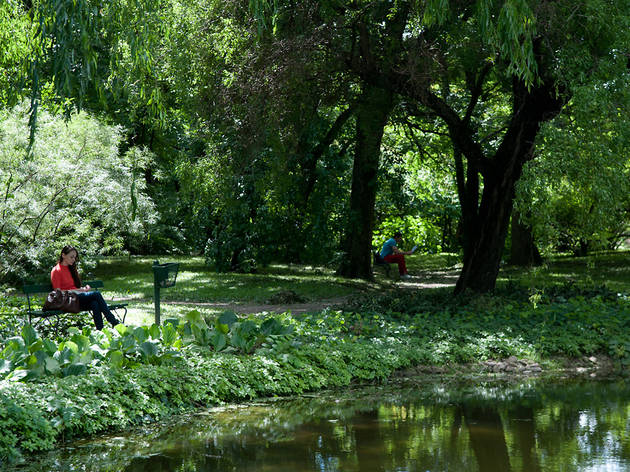 Botanical Gardens • Zagreb
Just west of the train station and forming the east-west arm of the Green Horseshoe, these lovely gardens were founded in 1889. The first plantings took place in 1892. Since, the 4.7 hectares (11.6 acres), dominated by an English-style arboretum, and containing rock gardens, lily-pad-covered ponds, symmetrical French-inspired flowerbeds and ten glasshouses (closed to the public) have been an island of tranquillity in the city centre. It's an idyllic spot to grab a shaded bench in summer. About 10,000 plant species come mainly from Croatia, some from as far as Asia.