Things to do in Croatia
Your guide to the best events, festivals, sights and attractions across Croatia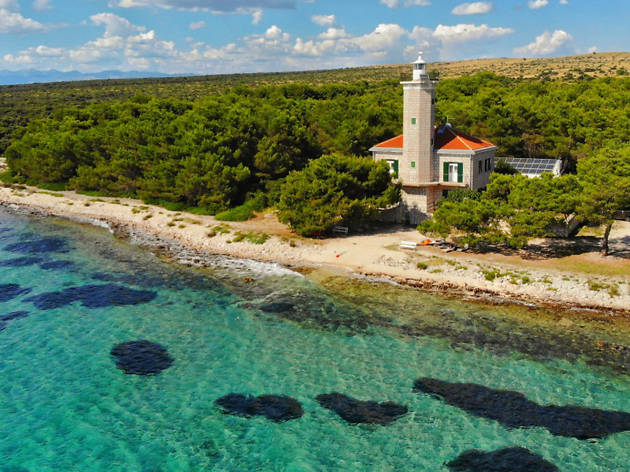 Croatia is one of the best destinations for a late summer holiday
As the end of peak-season August draws ever near, those working in Croatia's tourist industry are focussing their attentions on extending the tourist season. To that end, the Croatian National Tourist Board yesterday launched a marketing campaign promoting the country's late summer period to potential visitors from Germany, Austria, Poland, Italy, Hungary, The UK, The Netherlands, France, Sweden, Switzerland, Czech Republic, Slovenia, Slovakia and Spain. The campaign's main selling points are the seaside and Croatia's natural assets, gastronomy and culture. And, with an event calendar still full but the streets relatively free of the throngs seen in the last couple of months, Croatia is right to recommend this as one of the best periods in which to visit. People enthusiastic about sailing in Croatia can find much cheaper prices in this late summer period and last minute deals, in particular, can shave a hefty sum off the cost of a holiday-of-a-lifetime riding the Adriatic waves. Nature enthusiasts and sun-worshippers will also benefit, as most people have returned to work following their vacations, freeing up space on Croatia's idyllic beaches and in National Parks like Mljet, Plitvice and Krka. And, yes, the sea is definitely still warm enough to swim in throughout September. The best time to experience Croatia's gastronomy undoubtedly lies in late summer and early autumn. Restaurant staff are no longer running round trying to satisfy every taken table and can therefore l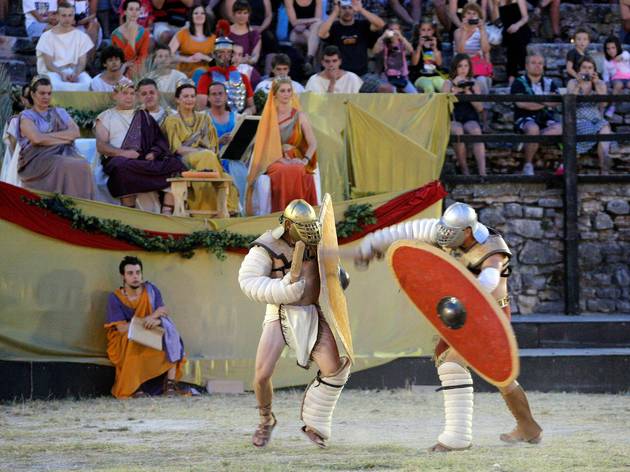 Great things to do in Croatia this September and October
The sunny days aren't nearly finished in Croatia and with a full event calendar, late summer is the best time to visit the country. With photography and art exhibitions showcasing icons like Salvador Dali, raves and music festivals still bringing internationally famous names like The Chemical Brothers to cities like Zagreb and the start of the harvest period prompting multiple gastronomic festivals, there are a bunch of great things to see and do in Croatia during late summer. Here are some of the best.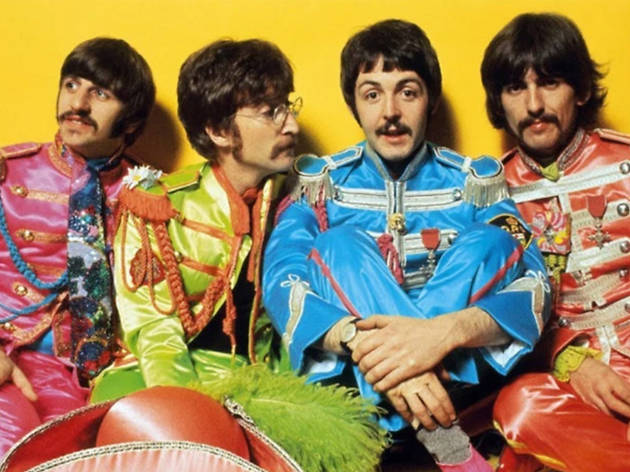 Time Out Croatia presents British Music Film Week
What could be better on a warm summer evening than escaping the heat of the concrete city streets and watching a movie surrounded by cooling trees and greenery, beneath a star-filled sky? This August, Time Out Croatia has partnered with Tuškanac Summer Stage to bring you a week of films which celebrate British music, which will allow you to do just that. The large, outdoor screen is one of the best summer experiences in the city and here you'll be able to take in the music of British favourites like The Beatles, Amy Winehouse, Queen and Elton John in the grandest of arenas. All films begin at 9pm and cost just 30 kuna.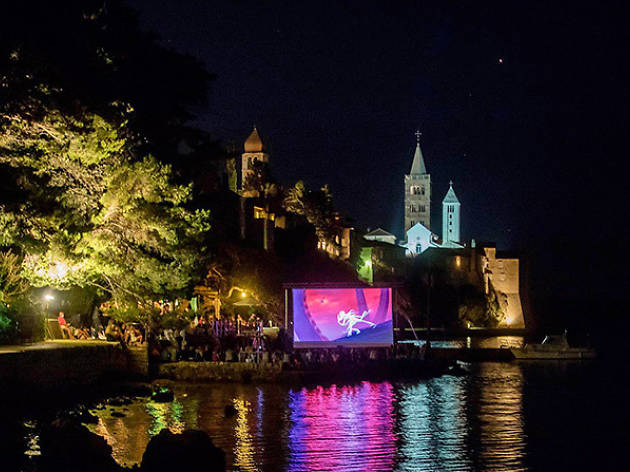 Rab Film Festival
Rab Film Festival is a new event for the Adriatic island in 2019. For its debut, the festival has lined up and interesting and thought-provoking line-up of new films and documentaries, including the premiere of the new Ken Loach movie 'Sorry We Missed You', his first since the award-winning 'I, Daniel Blake' (this one is set to the UK backdrop of the food bank system and an employment market without rights for workers). There's a gastronomic element to the event and a more than impressive music programme which includes performances by Croatian acts Zdenka Kovacicek & Greenhouse Blues Band, Damir Urban&4, Nipplepeople, Elemental and Detour. The film programme contains winning entries from the past year's Cannes, Sundance and Berlin film festivals, with all foreign-language films containing both Croatian and English subtitles in a wise effort to engage as many locals and visitors as possible. The festival opens on 23 August with the film 'Les Misérables', its subject matter being the French race riots of 2005. The film's director Ladj Ly and lead actor Djibril Zonga will be in attendance. Aside from the aforementioned, other films to be featured include; 'Sons of Denmark', a contemporary crime story by first-time Danish director Ulaa Salim, set within a polarised and highly politicised multi-ethnic Europe, 'By the Grace of God', which is based on a true story about paedophilia in the Catholic Church and its cover-up plus two regional highlights in 'Stitches (Šavovi)' and 'Diary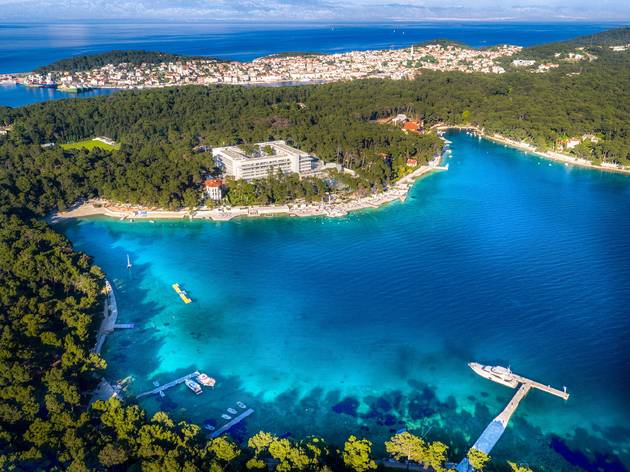 The best beaches in Lošinj
Which of Croatia's islands should you visit? There are worse decisions to be faced with, but with over a thousand unique options on offer, choosing is no easy feat. But if it's rejuvenation you're after, Lošinj has few contenders. 'The island of vitality', as it's come to be known, is blessed with great weather, sweeping landscapes and lustrous vegetation - a combination said to have uncanny healing powers. The two larger towns on the island, Mali Lošinj, and Veli Lošinj, are surrounded by some of Croatia's most unspoiled beaches, all of which offer clear turquoise water and the chance to spot dolphins leaping in the waves. That leads you to your next head-scratcher: which idyllic beach to choose?  The nicest beaches near Mali Lošinj, with either rocky or pebbly surfaces, are to the west and north of town, in the wooded bays of Čikat and Sunčana Uvala, an area with several resort hotels that can be reached on foot from Mali Lošinj or via special hotel buses. In Veli Lošinj, Timi beach near the old cemetery and Rovenska beach in Rovenska harbour provide pebbly and concrete surfaces, plus snack bars. Follow the coastal path from Rovenska and you pass more secluded rocky beaches. If you continue along this shore for close to three kilometres, however, you'll reach quiet Javorna, a small but beautiful crescent of pebbles, backed by fragrant woodland.
Best sights and attractions in Croatia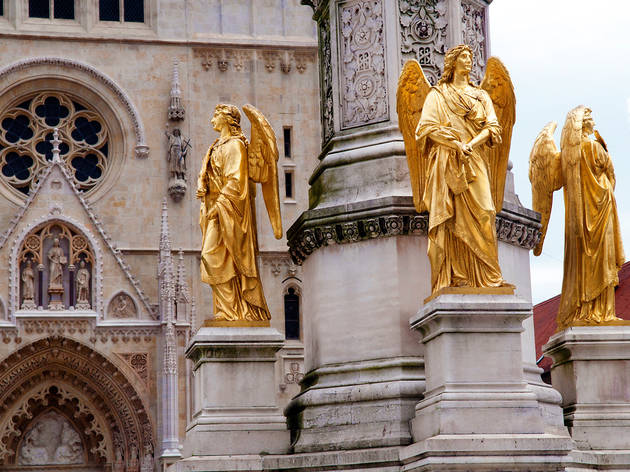 Essential Zagreb attractions
Zagreb attractions number plenty of stately icons among their ranks, owing to the city's status as a former Habsburg hub and capital of a new nation. Towering cathedrals, a venerable zoo and a stately cemetery all provide plenty of things to do in Zagreb. Our experts pick out the best.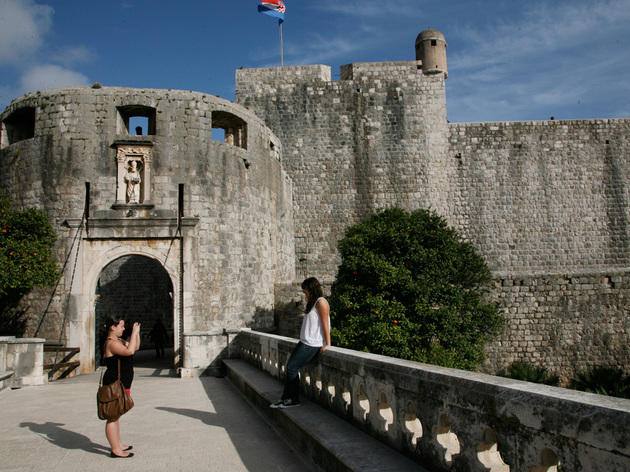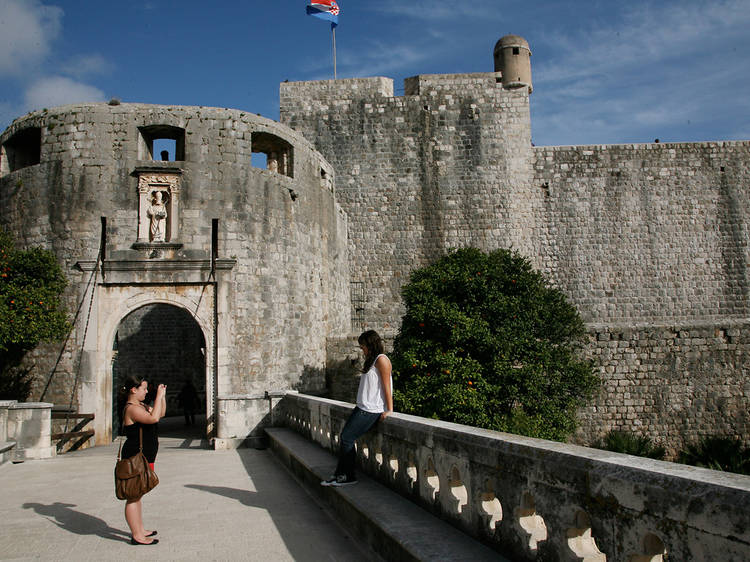 Essential Dubrovnik attractions
Dubrovnik's glittering past as the Republic of Ragusa means it has several stand-out sights of great historic interest, which combine with its scattering of museums and galleries. Fascinating landmarks dot the Old Town an easy stroll from each other, perfect for a day's sightseeing. Consider this your Dubrovnik attractions bucket list.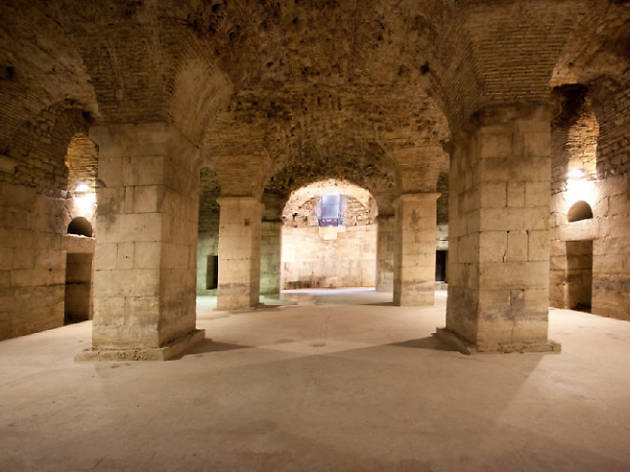 The best Split museums and galleries
A bustling hub in Roman times, Split – which is built around an old Roman palace – is full of unique historic and artistic treasures. Split attractions include a number of museums and galleries that make the city a fascinating destination for art aficionados, historians and sightseers alike. Here's where to head.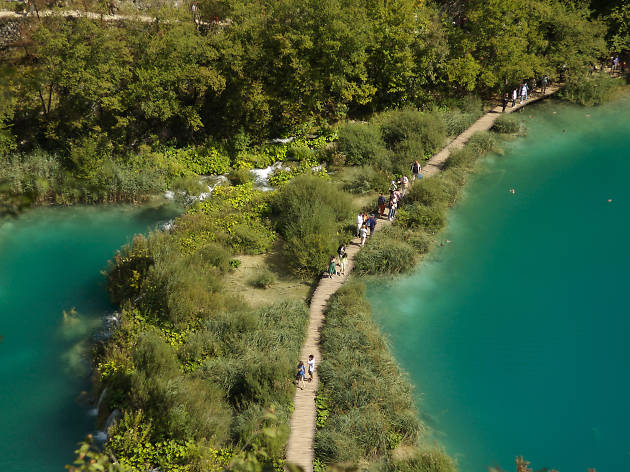 Croatia national park guide
As well as beaches, festivals and seafood, Croatia offers some of Europe's most diverse wildlife. In total, more than 400 areas of the country are protected, including ten nature parks and eight National Parks. Read on for our guide to the five best. Do you agree with this top 5? Think we've missed anything out? Facebook or tweet us your thoughts.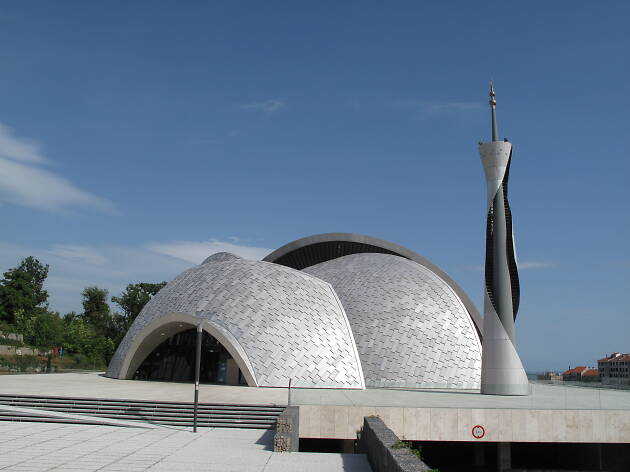 An alternative tour of Rijeka
In order to pick away at the complex layers of Rijeka's history and culture you sometimes need to get away from the canonical tourist sights and roam further afield, taking in some of the idiosyncratic and often unsung attractions that reveal stories that aren't always adequately told in the set-piece museums.