Things to do in Croatia
Your guide to the best events, festivals, sights and attractions across Croatia
Five unmissable shows presented by HNK Rijeka this summer
Like its sister in Zagreb, the Croatian National Theatre Ivan pl. Zajc in Rijeka is one of the city's most staggering architectural landmarks, a glorious, 130-year-old remnant of former Austro-Hungarian rule that offers international renowned ballet, opera, music performance and drama to residents and visitors in the Kvarner region. With little over a month until its season comes to a close, there's still time to catch some spectacular ballet, opera, drama and music in the theatre. But, if you're visiting the region a little later in summer, fear not; the theatre's musicians, dancers and singers will decamp to the spectacular setting of Pula's wonderfully well preserved Roman amphitheatre three times this summer for what should be an unforgettable evening's entertainment.Whether you're visiting Rijeka and the Kvarner region or Pula and the Istrian peninsula, here are our pick of five unmissable shows presented over forthcoming months by the Croatian National Theatre Ivan pl. Zajc in Rijeka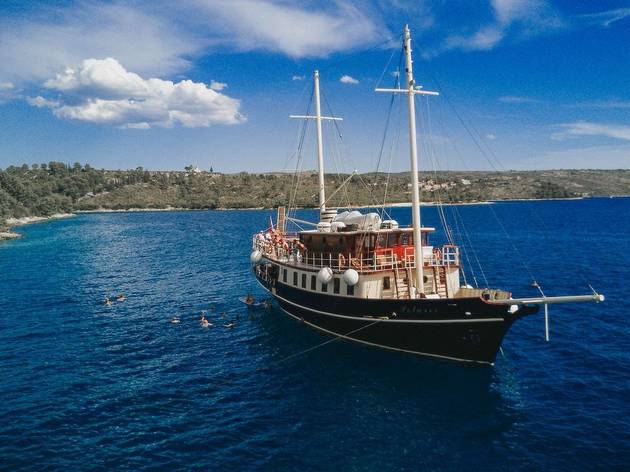 Three fantastic boat trips from Split
There's no better way to take in the sheer beauty of Croatia than aboard a boat heading across the Adriatic to an idyllic island or following Split's historic skyline bathed in bright orange sunset. And not just aboard any boat. When you embark on a cruise with the Novaković family at the helm, generations of maritime tradition sail with you. The Polaris yacht itself echoes history. Built for the Normandy invasion of World War II, this sleek and spacious craft has been expertly adapted to convey holidaymakers around Croatia. The open decks are spacious, the lounge is air-conditioned and the galley will be laden with grilled fish and other local specialities, along with the wine and beer also included in the price. Warm Dalmatian hospitality, of course, is a given. All tours set off from the Riva, the promenade right by Split's historic Roman centre. RECOMMENDED: More great things to do in Split.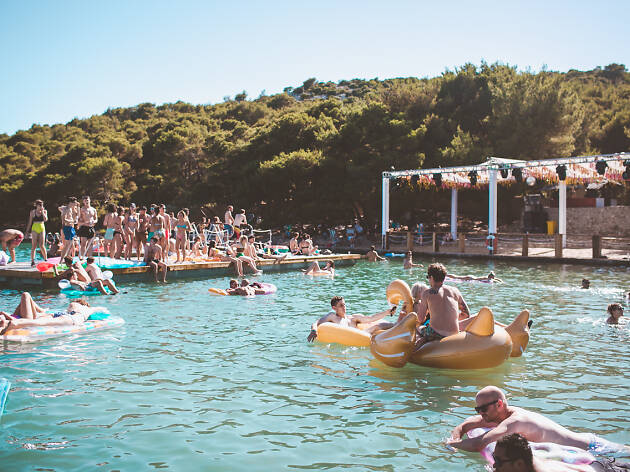 Music festivals in Croatia for 2019
Croatia has become one of Europe's major festival destinations over the last ten years, its beautiful beaches, guaranteed sunshine and clear seas more inviting than risking a mud bath in more western territories. Aside from the major international events on the coast in places like Tisno, Split, Pula and on Zrce beach, there's plenty going on across the whole country with the film, art, food and folklore festivals of every region usually having a vibrant music programme attached. Here's our list of the festivals in Croatia than any music lover would be advised to check out if you're in the area.RECOMMENDED: Croatia's best homegrown music festivals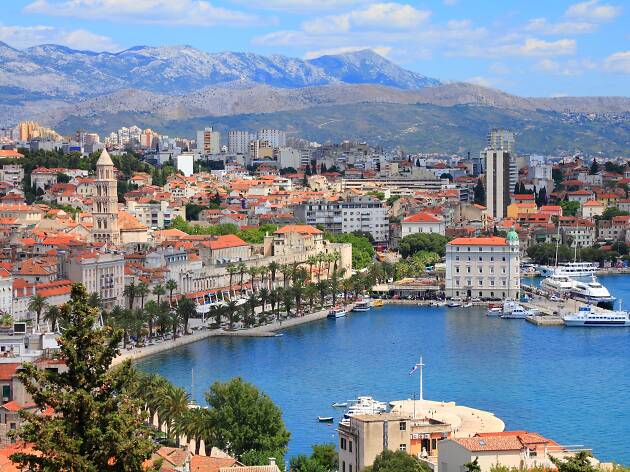 How to get from Zagreb to Split
The distance from Zagreb to Split is just over 400km. The quickest way from Zagreb to Split is to zoom down the A1 motorway, a journey south of just over four hours and 400km plus, passing close to Zadar and Šibenik. Croatian motorways have a toll system, so be prepared to pay about €25 between the two main cities. To make the journey more comfortable, you can organise a Zagreb to Split transfer in style with Octopus Transfers. In fact, why not go from Zagreb to Plitvice Lakes which is on the route to Split, and take in the amazing cascades and waterfalls of Croatia's most stunning national park. A Zagreb to Split via Plitvice Lakes transfer is both a cost and time effective way of travel! Buses from Zagreb to Split leave about every 30 minutes, average direct journey time around five hours, tickets €20. You'll pay an extra €1 for every item of luggage you store in the hold. Some Zagreb to Split bus services actually stop at Plitvice Lakes, so again you can break up your journey, either with two buses or by arranging a transfer with Octopus from Zagreb to Plitvice or Plitvice to Split. Trains from Zagreb to Split take about six hours during the day, eight hours overnight, allowing you to arrive in Dalmatia with the day ahead of you. A Zagreb to Split train ticket is around €30 but you can also pay a supplement for a couchette, with extra services laid on in high season. If you are after a Zagreb to Split flight, the National carrier, Croatia Airlines, provides around
Best sights and attractions in Croatia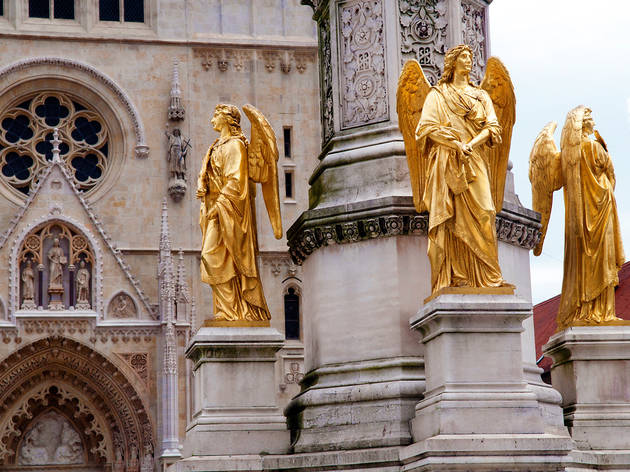 Essential Zagreb attractions
Zagreb attractions number plenty of stately icons among their ranks, owing to the city's status as a former Habsburg hub and capital of a new nation. Towering cathedrals, a venerable zoo and a stately cemetery all provide plenty of things to do in Zagreb. Our experts pick out the best.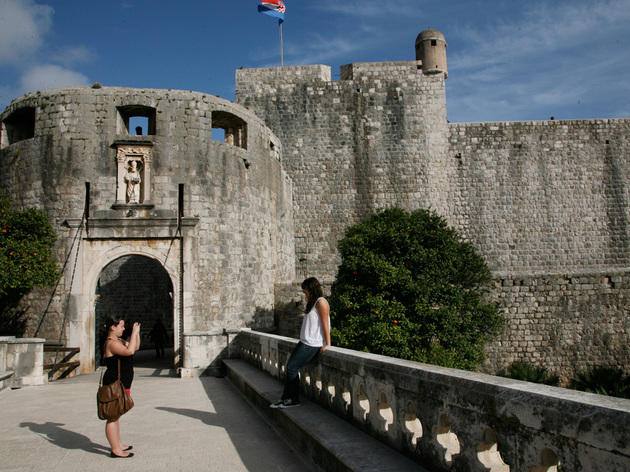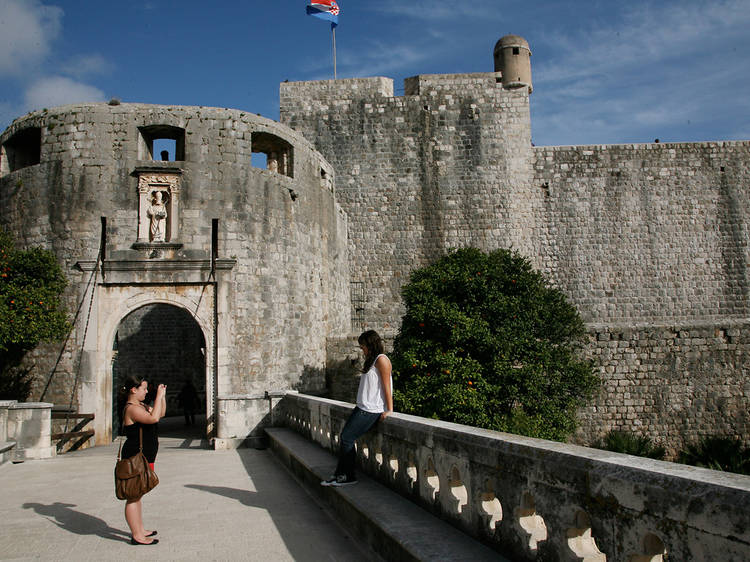 Essential Dubrovnik attractions
Dubrovnik's glittering past as the Republic of Ragusa means it has several stand-out sights of great historic interest, which combine with its scattering of museums and galleries. Fascinating landmarks dot the Old Town an easy stroll from each other, perfect for a day's sightseeing. Consider this your Dubrovnik attractions bucket list.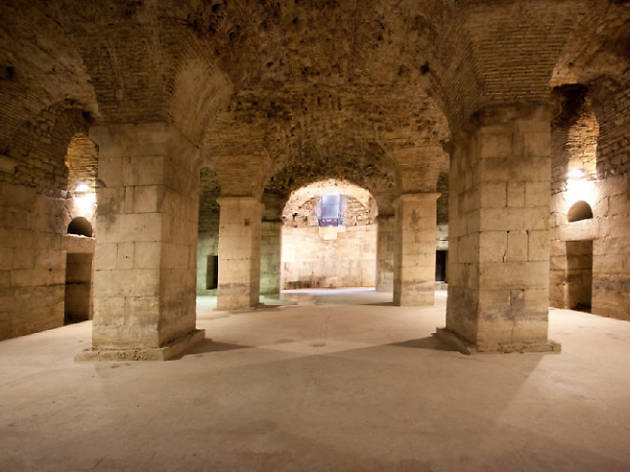 The best Split museums and galleries
A bustling hub in Roman times, Split – which is built around an old Roman palace – is full of unique historic and artistic treasures. Split attractions include a number of museums and galleries that make the city a fascinating destination for art aficionados, historians and sightseers alike. Here's where to head.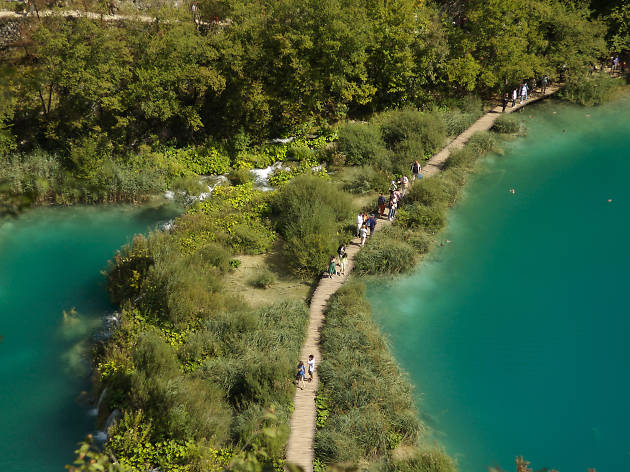 Croatia national park guide
As well as beaches, festivals and seafood, Croatia offers some of Europe's most diverse wildlife. In total, more than 400 areas of the country are protected, including ten nature parks and eight National Parks. Read on for our guide to the five best. Do you agree with this top 5? Think we've missed anything out? Facebook or tweet us your thoughts.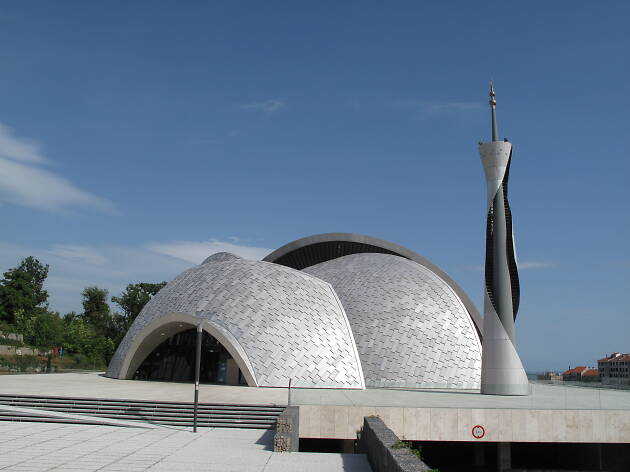 An alternative tour of Rijeka
In order to pick away at the complex layers of Rijeka's history and culture you sometimes need to get away from the canonical tourist sights and roam further afield, taking in some of the idiosyncratic and often unsung attractions that reveal stories that aren't always adequately told in the set-piece museums.