Things to do in Croatia
Your guide to the best events, festivals, sights and attractions across Croatia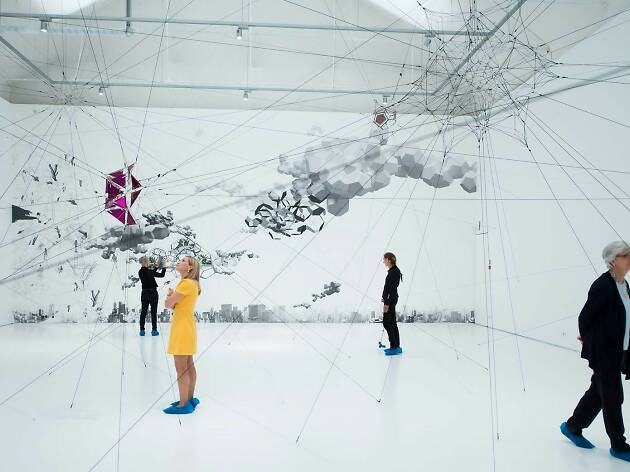 START '19
The international celebration of Contemporary Sculpture takes over Zagreb's Museum Of Contemporary Art for one full day. Its programme will include tactile experiences of artworks in the permanent display and guided tours by curators, with an emphasis on Carsten Höller's Double slide, the Ivan Kožarić Studio, an exhibition by Catalan artist Pep Vidal and the multisensory exhibition 'Josef and Anni Albers: Voyage Inside A Blind Experience'. The all day programme also includes workshops for the public, a round table discussion with experts from the field of social sciences and humanities plus documentary film screenings about Croatian sculptors.
Umag's Sea Star Festival announce Sven Väth, Nina Kraviz and Ilario Alicante for 2019
The Sea Star Festival, held in Umag, Istria, has announced the first wave of headliners for its 2019 edition. German techno and tech house maestro Sven Väth (main picture), the hugely popular Exit Festival favourite Nina Kraviz and Italian Drumcode and Cocoon recording artist Ilario Alicante lead the charge. 2019 will be the third year for Sea Star Festival in Umag. The festival is organised by the same team who produce the internationally recognised Exit Festival in Novi Sad, Serbia. Their experience in running such a renowned event has ensured that the headliners and production values they bring to Sea Star have immediately placed Umag on the map within Croatia's plentiful festival scene. Further names Enrico Sangiuliano, Lawrence Klein plus locals Petar Dundov, DJ Jock and Unique will also play this year, with further lineup revelations taking place over the forthcoming weeks. Sea Star 2019 will take place in its regular site, by the Stella Maris lagoon in Umag, between 24 and 25 May, with a welcome party taking place on 23 and a closing/afterparty occurring on the 26 May. Some 80, 000 people are expected to attend and tickets are currently priced 229 kuna, which is around 50% of the price at which regular tickets will be sold closer to the event date.Sven Väth and Nina Kraviz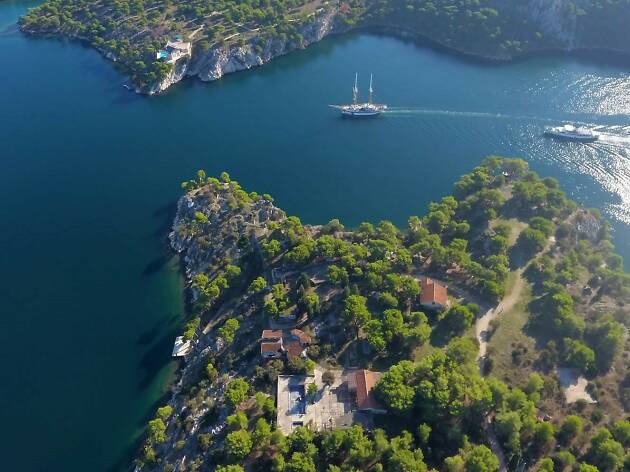 Seasplash Festival celebrates its 17th year in new Šibenik location
Seasplash Festival has announced that it will utilise a new site for its 2019 edition. The reggae, dub and bass music extravaganza's 17 edition will take place in Šibenik between 18 and 21 July. The festival simultaneously revealed three of its headlining attractions, reggae legends Lee 'Scratch' Perry, Mad Professor and Scientist. Seasplash is one of Croatia's oldest, continuously music festivals. It is the country's first festival dedicated to reggae music and its sub-genres. The festival has used three different locations in previous years, all in the Istrian seaside town of Pula. In more recent years it was strongly associated with the festival site at Fort Punta Christo, which it shares with international festivals Outlook and Dimensions. The move to Šibenik could be good news for the Seasplash audience, as attending the event at the new location could be considerably cheaper than attending a festival in Pula. Seasplash prides itself on being an accessible event, within the price range of young people in Croatia and succeeds in drawing many domestic attendees. As a result, it boasts one of the best atmospheres of any festival in Croatia and has a more authentic Croatian feel to many imported events. Unfortunately, in Pula, its domestic audience has frequently been treated exactly the same as international audiences with everything from accommodation rates to taxi prices and food being at such a high price that homegrown fans have had to think twice about making the tri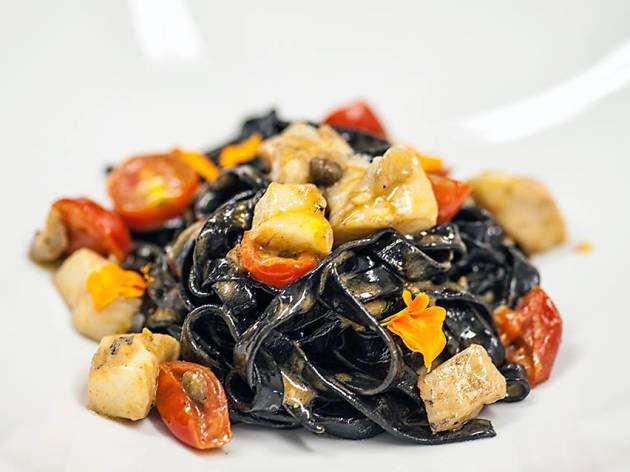 Restaurant Week
This event sees top drawer restaurants slash their menu prices by half. Some of the country's best restaurants offer a three-course meal plus a glass of wine for 100 kn. At this 18 edition of the event, more than 50 restaurants across Croatia will take part. Find a restaurant taking part by checking the event website.
Jared Leto and Thirty Seconds To Mars organise intimate 2019 festival in Croatia
Jared Leto and his band have announced that they will hold an intimate new festival for their fans in 2019. Mars Island will take place on a small island in the Šibenik archipelago (thought to be Obonjan) from 9 – 12 August 2019. The event looks to be aiming to provide a chilled, boutique festival experience, which takes advantage of the island's beautiful natural surroundings, rather than a full-on, exhausting raveathon. Attendees are promised a relaxing and restorative experience that takes in yoga sessions amongst the trees, midnight movie screenings and two intimate performances from Thirty Seconds To Mars. More widely known as an actor, Jared Leto formed the band Thirty Seconds To Mars with his brother in the late '90s. To date, they have released five albums and gained considerable success, particularly in America. The band's success has run parallel to Leto's incredibly successful film career, which also started in the '90s. Some of Jared Leto's more high profile appearances have included roles in Requiem For A Dream (2000), Panic Room (2002), Suicide Squad (2016), Blade Runner 2049 (2017) and Dallas Buyer's Club (2013), in which his portrayal of a transgender woman earned him an Oscar and a Golden Globe. A hugely recognisable figure, he has also modelled for the likes of Gucci, lives a strict vegan lifestyle and is an outspoken advocate of gay rights.
Best sights and attractions in Croatia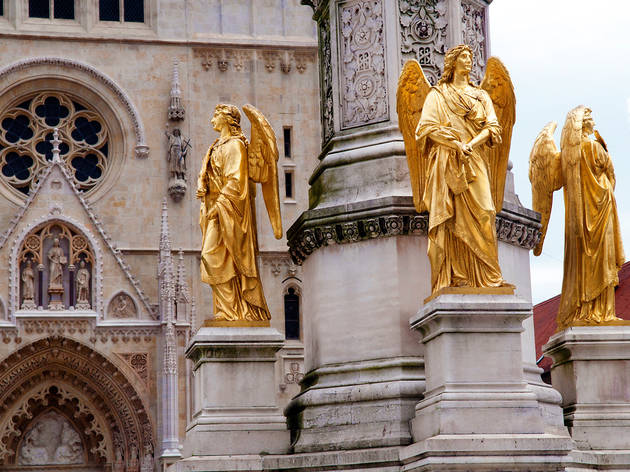 Essential Zagreb attractions
Zagreb attractions number plenty of stately icons among their ranks, owing to the city's status as a former Habsburg hub and capital of a new nation. Towering cathedrals, a venerable zoo and a stately cemetery all provide plenty of things to do in Zagreb. Our experts pick out the best.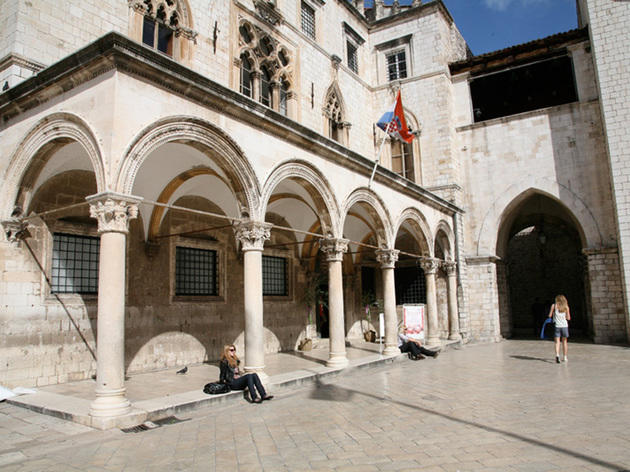 Essential Dubrovnik attractions
Dubrovnik's glittering past as the Republic of Ragusa means it has several stand-out sights of great historic interest, which combine with its scattering of museums and galleries. Fascinating landmarks dot the Old Town an easy stroll from each other, perfect for a day's sightseeing. Consider this your Dubrovnik attractions bucket list.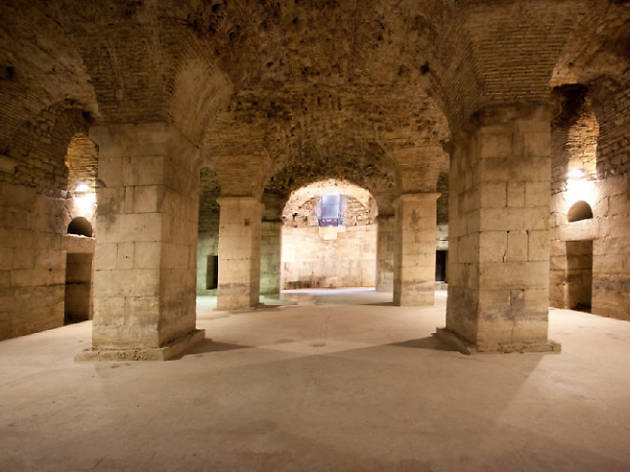 The best Split museums and galleries
A bustling hub in Roman times, Split – which is built around an old Roman palace – is full of unique historic and artistic treasures. Split attractions include a number of museums and galleries that make the city a fascinating destination for art aficionados, historians and sightseers alike. Here's where to head.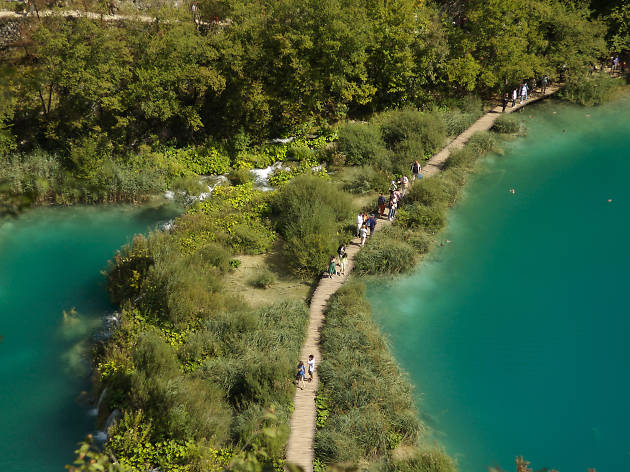 Croatia national park guide
As well as beaches, festivals and seafood, Croatia offers some of Europe's most diverse wildlife. In total, more than 400 areas of the country are protected, including ten nature parks and eight National Parks. Read on for our guide to the five best. Do you agree with this top 5? Think we've missed anything out? Facebook or tweet us your thoughts.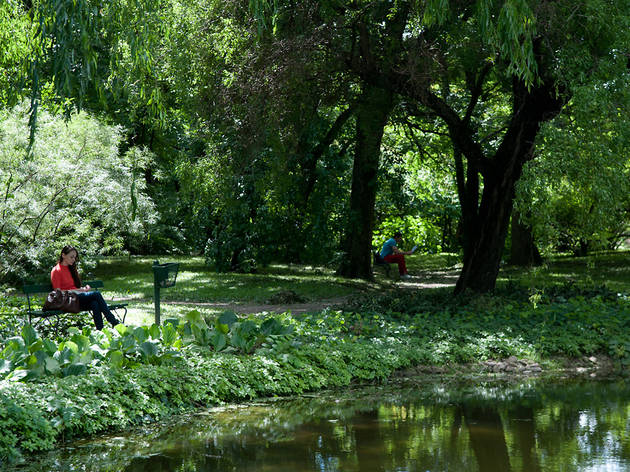 Botanical Gardens • Zagreb
Just west of the train station and forming the east-west arm of the Green Horseshoe, these lovely gardens were founded in 1889. The first plantings took place in 1892. Since, the 4.7 hectares (11.6 acres), dominated by an English-style arboretum, and containing rock gardens, lily-pad-covered ponds, symmetrical French-inspired flowerbeds and ten glasshouses (closed to the public) have been an island of tranquillity in the city centre. It's an idyllic spot to grab a shaded bench in summer. About 10,000 plant species come mainly from Croatia, some from as far as Asia.