Things to do in Croatia
Your guide to the best events, festivals, sights and attractions across Croatia
Get your copy of Time Out Croatia Visitor's Guide 2018 now!
We've packed all the amazing stuff that's happening in Croatia into issue thirteen of our annual visitor's guide. With informed recommendations of restaurants, hotels and nightspots, Time Out Croatia covers all aspects of Croatia, from its secluded beaches and hilltop villages to its vibrant urban cities. In this year's edition, we bring you an essential calendar of events and give you the lowdown on the festival scene. We look at ten years of poster artwork from Zagreb's legendary club Močvara, and in the run-up to Rijeka 2020 European Capital of Culture, speak to three major Croatian writers about what defines the city. We've also rounded up Croatia's coolest products, and travel across the country to bring you an indispensable guide to the best dishes. Plus, we check out the absurdly overlooked Eastern Croatia - in particular, Vukovar, Ilok and Vinkovci, and consider the country's best national parks for extreme sports. We also bring you hundreds of reviews of Croatia's best restaurants, bars, nightlife, hotels, shops, museums and galleries. Time Out Croatia is thirteen this year and we have a brand new design to celebrate: a cleaner look with a graphic, punchier feel. The cover was produced by Croatian artist Ivan Karaga, recently showcased at his first major exhibition at Zagreb's Lauba. No other Croatia guide offers such a unique insider perspective. Don't miss out – get your Time Out Croatia magazine at Tisak or any of our distribution points in the country. Email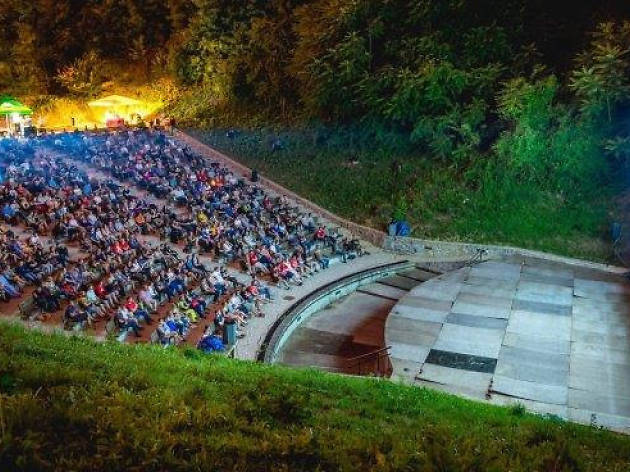 World famous Motovun film festival takes over three nights at Tuškanac outdoor cinema
Croatia's world-famous Motovun Film Festival visits Zagreb this week, taking over evenings on the July 17, 18 and 19 at Tuškanac Summer Stage's outdoor cinema. The programme of three contemporary films, designated as classics of the 21st century, is intended to act as a warm up to the festival proper, which takes place in the picturesque hilltop town of Motovun in central Istria from July 24 to 28.The three featured directors are England's Andrea Arnold, Greece's Yorgos Lanthimos and Sweden's Ruben Östlund, all of whom have won awards and critical acclaim for their work.On 17 July, Motovun will present Andrea Arnold's first full-length film, 2006's Red Road. Arnold prefers to work with non-professional or first-time actors and although you couldn't tell from excellent performances by leads Kate Dickie and Tony Curran, Red Road is no different. Set in central Glasgow, this thriller depicts a CCTV security operator spotting in her monitors a man she knows from her past. She follows him first on camera and then infiltrates his life. He doesn't seem to know her like she knows him and you're left guessing as to their connection until the film's end. The film depicts just how pervasive CCTV has become within normal life in the UK.One of Europe's most original modern directors Yorgos Lanthimos is showcased on July 18 with his fourth film, 2011's Alps. Less disturbing than his third film, 2009's Dogtooth and far less surreal than his fifth, 2015's The Lobster, Alps nevertheless offer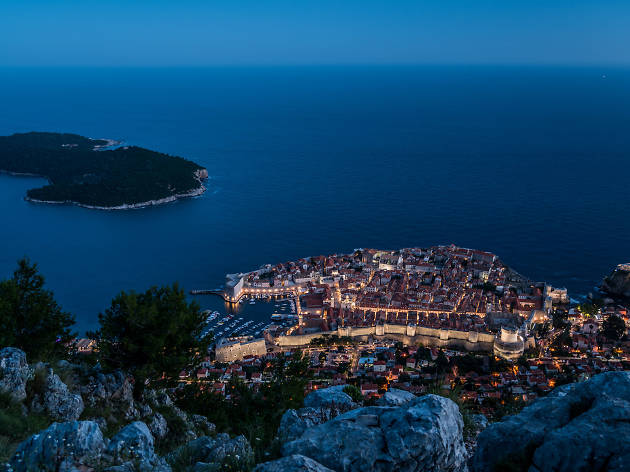 Secret Dubrovnik
Pearl of the Adriatic, Dubrovnik traditionally attracts genteel older couples, cruise-boat crowds and high-spending visitors staying at five-star hotels. So where's the action? Dubrovnik may be all pristine and marble on the outside but Croatia's prime holiday destination knows a trick or two – you just need to know where. No, it's not Hvar, and you won't see Prince Harry letting his freak flag fly. Nor is it Split, its main Dalmatian rival for the tourist kuna, with so many bars you can barely find your way from one to the other. But Dubrovnik is different. Away from the mainstream bustle, you can sea kayak at sunset, explore an abandoned hotel, find your own cave beach or choose from two haunted islands where no soul has slept in decades. After your day's adventure, there are bars offering the latest Croatian craft beers or every local rakija grappa known to man, even bars where you can sink a beer, leap into the moonlit Adriatic and climb back up to order another one as you towel down. Not of all this is scheduled or timetabled and sometimes you'll have to rely on a local to row you over to an island or zip out on his little motorboat – but way down at Croatia's southern tip, alongside the border with Montenegro, you're deep in the heart of the Balkans where random adventure is commonplace. Dubrovnik also still has its bohemian streak, a hangover from the 1960s when artists and musicians gathered here and stayed. Though some of the bars and galleries they later opened
Things to do in Zagreb this week
Discover the hottest happenings in Zagreb from the latest art exhibitions, museum shows, gigs and live concerts to food and drink events, here you'll find the very best Zagreb has to offer over the next several days. If you've got a tip for something fun happening in Zagreb, get in touch by email or Facebook and help spread the word. RECOMMENDED: More great things to do in Zagreb.
Great things to do in Zagreb in July
There's plenty of things to do in Zagreb in July. The city basks in the heat of this mid-summer month, with festivals, concerts and culture blooming at every crossroad. You'll find promenades to stroll down on balmy nights, and park festivals for entertainment on dazzling afternoons. While many succumb to the calling of the coast, the Croatian capital has its own magnetic pull - here are just a few great things going on this July. RECOMMENDED: More great things to do in Croatia.
Best sights and attractions in Croatia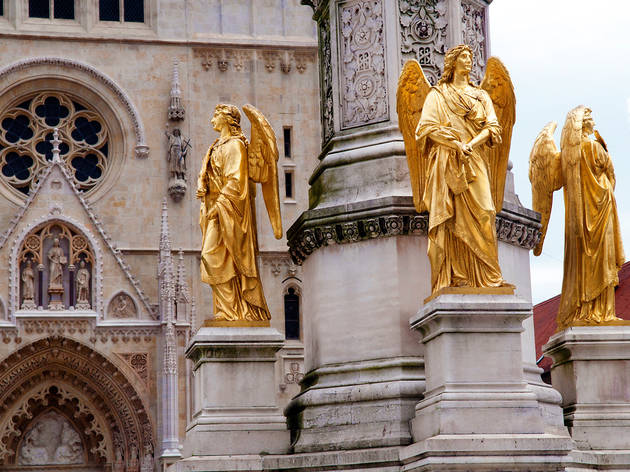 Essential Zagreb attractions
Zagreb attractions number plenty of stately icons among their ranks, owing to the city's status as a former Habsburg hub and capital of a new nation. Towering cathedrals, a venerable zoo and a stately cemetery all provide plenty of things to do in Zagreb. Our experts pick out the best.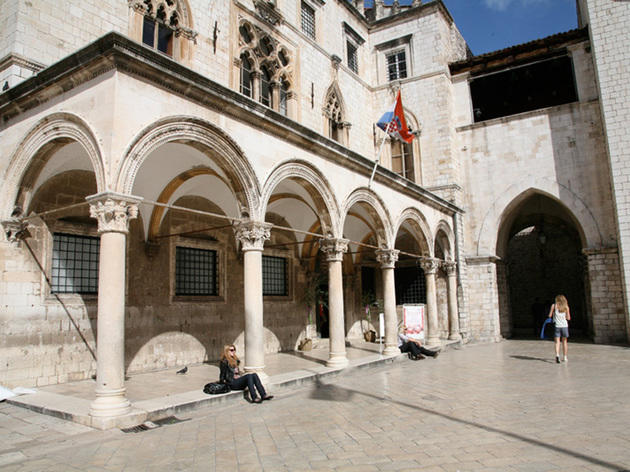 Essential Dubrovnik attractions
Dubrovnik's glittering past as the Republic of Ragusa means it has several stand-out sights of great historic interest, which combine with its scattering of museums and galleries. Fascinating landmarks dot the Old Town an easy stroll from each other, perfect for a day's sightseeing. Consider this your Dubrovnik attractions bucket list.
The best Split museums and galleries
A bustling hub in Roman times, Split – which is built around an old Roman palace – is full of unique historic and artistic treasures. Split attractions include a number of museums and galleries that make the city a fascinating destination for art aficionados, historians and sightseers alike. Here's where to head.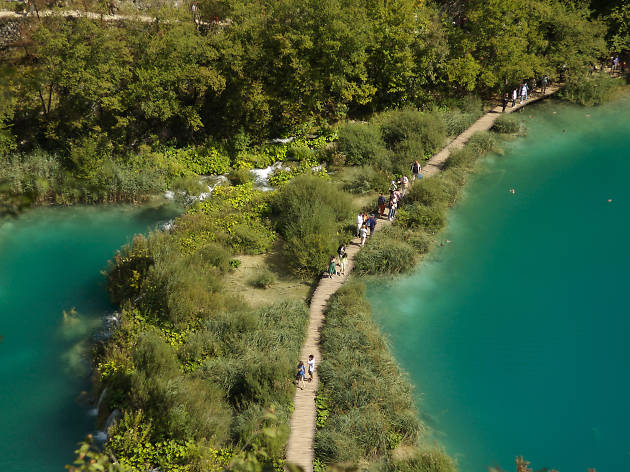 Croatia national park guide
As well as beaches, festivals and seafood, Croatia offers some of Europe's most diverse wildlife. In total, more than 400 areas of the country are protected, including ten nature parks and eight National Parks. Read on for our guide to the five best. Do you agree with this top 5? Think we've missed anything out? Facebook or tweet us your thoughts.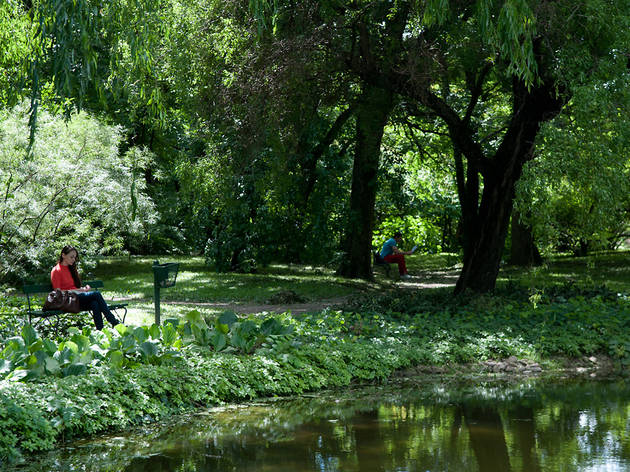 Botanical Gardens • Zagreb
Just west of the train station and forming the east-west arm of the Green Horseshoe, these lovely gardens were founded in 1889. The first plantings took place in 1892. Since, the 4.7 hectares (11.6 acres), dominated by an English-style arboretum, and containing rock gardens, lily-pad-covered ponds, symmetrical French-inspired flowerbeds and ten glasshouses (closed to the public) have been an island of tranquillity in the city centre. It's an idyllic spot to grab a shaded bench in summer. About 10,000 plant species come mainly from Croatia, some from as far as Asia.