Things to do in Croatia
Your guide to the best events, festivals, sights and attractions across Croatia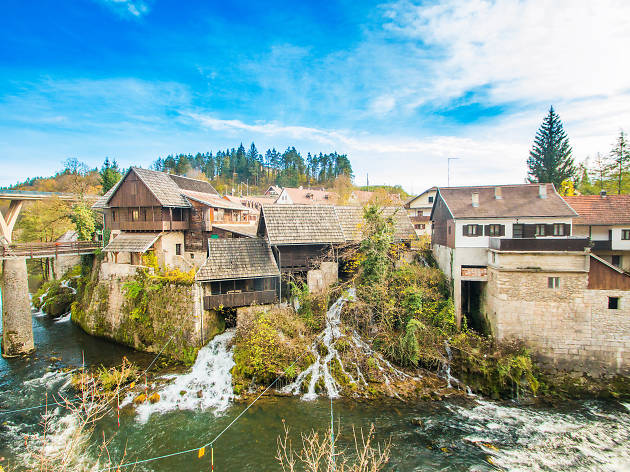 The best things to do in Rastoke
Croatia's Kordun region is at once a peaceful haven of preserved folkloric tradition and, conversely, an adrenalin rush. Located just an hour and a half outside Zagreb, its rustic centrepiece is the community of Rastoke, a suburb just north of the town of Slunj, the landscape crisscrossed by crystal-clear rivers. This combination makes for, arguably, one of the country's most unheralded recreation spots. As well, because it is located roughly halfway between the Croatian capital and the northern Dalmatian coast, just 25 kilometres from the Plitvice Lakes National Park, it is a perfect place to learn more about Croatia beyond its most typical locales and give your holiday a change of pace. Slunj's geographic importance is nothing new. For centuries this was (and is) a military headquarters and was even a focal point in the Yugoslav war. The good news for visitors is that the area's priorities have changed. One of the key institutions guiding Rastoke's rise as a tourist destination and activity centre is Tourist Center Mirjana Rastoke, a tourist agency four kilometres from Slunj, containing a 30-room hotel and restaurant open all year round. Mirjana offers a multitude of outdoor ventures, including rafting, kayaking, paintball, off-road vehicles, plus horseback-riding and trout fishing. Many of Mirjana's excursions involve crashing numerous waterfalls on three-to-four-hour-long trips down the class-two and class-three (in summer) Mrez nica and Korana rivers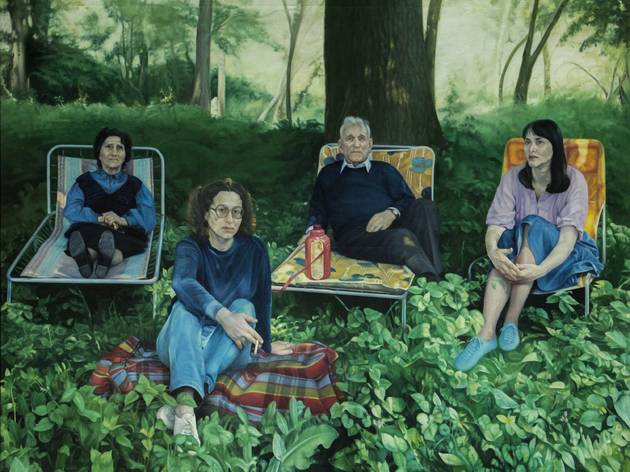 The best exhibitions in Croatia this autumn
As the nights draw in this autumn, the temperature cooling noticeably after the fall of the sun, much of Croatia's socialising and activities move indoors. Luckily, the calendar is stuffed with fantastic exhibitions across Croatia. From photography, pop art and sculpture, to the paintings of old masters, here's our pick of the best exhibitions and art events this autumn.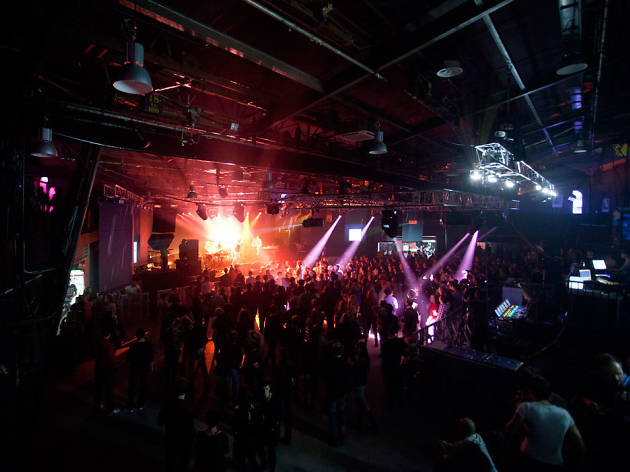 The best music events in Zagreb this November
Autumn is a wonderful time to be in Zagreb. Daytimes are often bright, exposing the grandeur of the city's trees and parks, which offer a spectacular array of greens, browns, yellow and bronze. In the evenings it's best to be indoors and there's no place warmer than a frenetic nightclub or a buzzing concert venue. Zagreb's nightlife flourishes in November, and there really is something for everyone this month, including the heartfelt traditional Bosnian music Sevdah, internationally recognised house and techno DJs, the former Smiths guitarist Johnny Marr, experimental noise outfit and Neurosis offshoot Mirrors for Psychic Warfare, pivotal grunge-era survivors Mudhoney and local legend Darko Rundek. RECOMMENDED: The best venues for music in Zagreb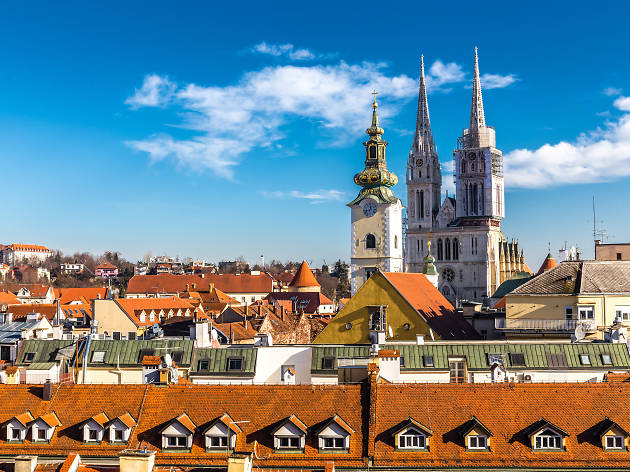 Great things to do in Zagreb this week
Discover the hottest happenings in Zagreb from the latest art exhibitions, museum shows, gigs and live concerts to food and drink events, here you'll find the very best Zagreb has to offer over the next several days. If you've got a tip for something fun happening in Zagreb, get in touch by email or Facebook and help spread the word. RECOMMENDED: More great things to do in Zagreb.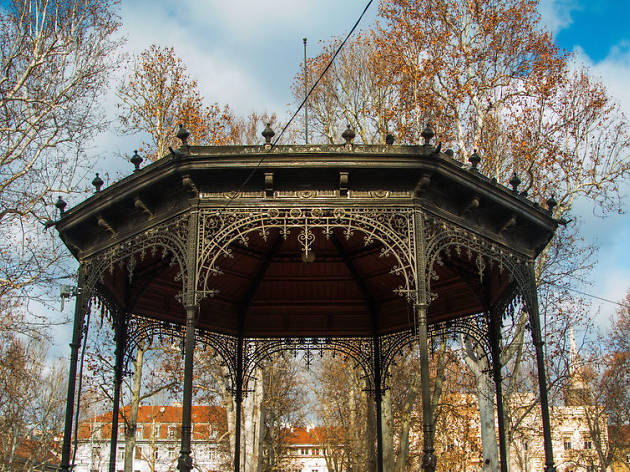 14 beautiful parks in Zagreb perfect for autumn exploring
Summer has long faded, and autumn brings the return of crisp days, cold nights and falling leaves. There are worse places to be than Zagreb, what with its beautiful Habsburg centre and a generous smattering of public parks. So grab a scarf, button up your coat and wander around in all the autumnal beauty of Zagreb's parks. Art Park View this post on Instagram A post shared by mariakopke (@mariafkopke) on Oct 10, 2018 at 9:59am PDT   Botanical Garden View this post on Instagram A post shared by Inked Fairy (@petrunjela_pepe) on Sep 29, 2018 at 6:59am PDT   Bundek View this post on Instagram A post shared by Antonio Ivičević (@antonio.ivicevic) on Jun 12, 2018 at 7:11am PDT   Jarun View this post on Instagram A post shared by moranamarincic (@moranamarincic) on Oct 2, 2018 at 1:45pm PDT   Medvednica View this post on Instagram A post shared by Stef Sharifić (@stefsharific) on Oct 15, 2018 at 12:21pm PDT   Mirogoj View this post on Instagram A post shared by d_macri (@d_macri_) on Oct 16, 2018 at 1:56pm PDT   Grič
Best sights and attractions in Croatia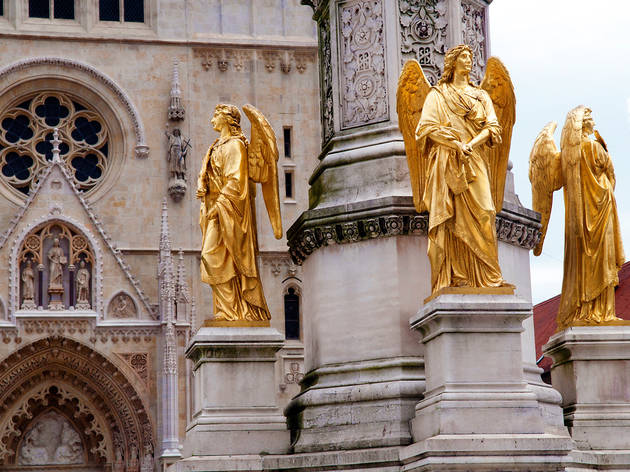 Essential Zagreb attractions
Zagreb attractions number plenty of stately icons among their ranks, owing to the city's status as a former Habsburg hub and capital of a new nation. Towering cathedrals, a venerable zoo and a stately cemetery all provide plenty of things to do in Zagreb. Our experts pick out the best.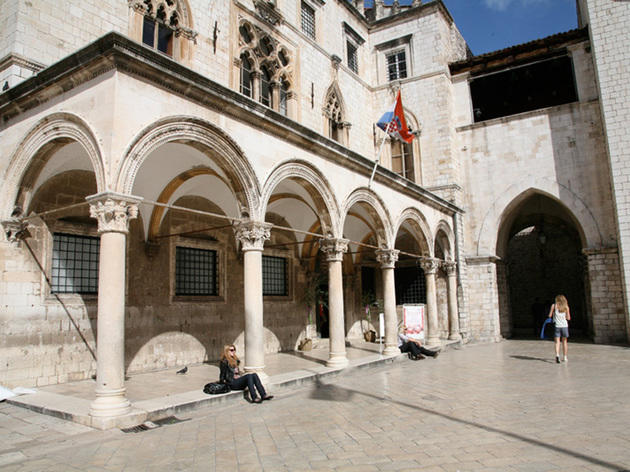 Essential Dubrovnik attractions
Dubrovnik's glittering past as the Republic of Ragusa means it has several stand-out sights of great historic interest, which combine with its scattering of museums and galleries. Fascinating landmarks dot the Old Town an easy stroll from each other, perfect for a day's sightseeing. Consider this your Dubrovnik attractions bucket list.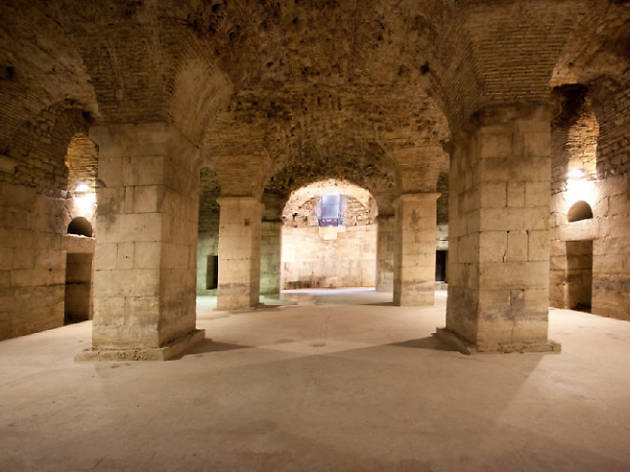 The best Split museums and galleries
A bustling hub in Roman times, Split – which is built around an old Roman palace – is full of unique historic and artistic treasures. Split attractions include a number of museums and galleries that make the city a fascinating destination for art aficionados, historians and sightseers alike. Here's where to head.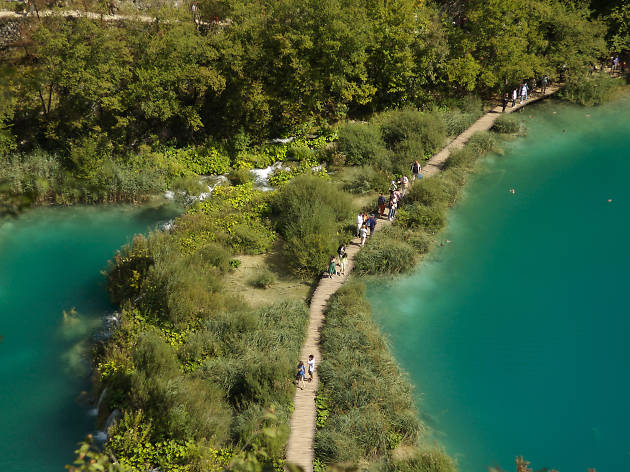 Croatia national park guide
As well as beaches, festivals and seafood, Croatia offers some of Europe's most diverse wildlife. In total, more than 400 areas of the country are protected, including ten nature parks and eight National Parks. Read on for our guide to the five best. Do you agree with this top 5? Think we've missed anything out? Facebook or tweet us your thoughts.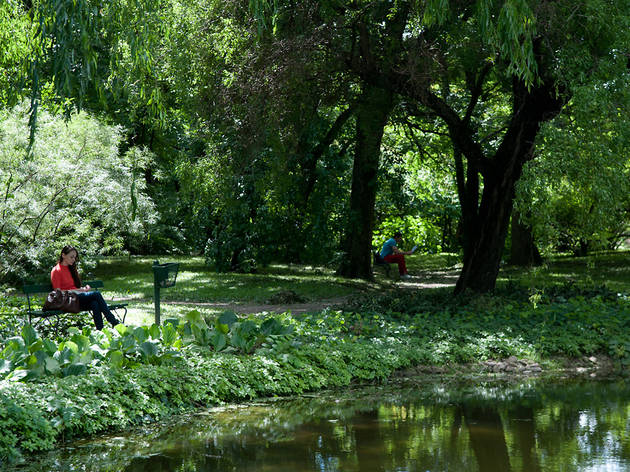 Botanical Gardens • Zagreb
Just west of the train station and forming the east-west arm of the Green Horseshoe, these lovely gardens were founded in 1889. The first plantings took place in 1892. Since, the 4.7 hectares (11.6 acres), dominated by an English-style arboretum, and containing rock gardens, lily-pad-covered ponds, symmetrical French-inspired flowerbeds and ten glasshouses (closed to the public) have been an island of tranquillity in the city centre. It's an idyllic spot to grab a shaded bench in summer. About 10,000 plant species come mainly from Croatia, some from as far as Asia.