Things to do in Croatia
Your guide to the best events, festivals, sights and attractions across Croatia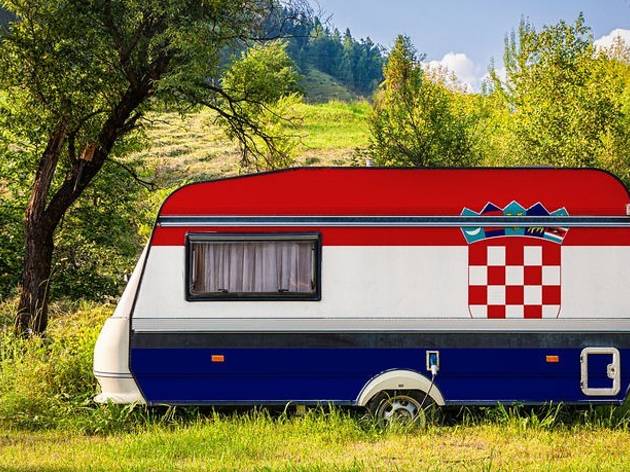 Improve your life while staying home
Well, aside from trips to the park, beach or countryside, we're all pretty much stuck at home right now. But, whether or not the kuća (home) starts to feel like a prison of boredom is largely up to us. An optimistic perspective, followed by a little positive action, could actually help you not just right now, but also in the long term future. Here's some suggestions of ways to occupy yourselves while at home that could improve your life no end. via GIPHY Spring cleaning So, things aren't that bad. At least the sun is out, right? But, as the strengthened sun filters through your curtains, it shines its light on all those nooks and crannies that you haven't cleaned properly since autumn. Is that a tiny piece of diced carrot in the corner of the kitchen? It can't be! You haven't eaten diced carrot since you prepared 5 litres of French salad at Christmas! Omg! Well, step into the spring cleaning and soon you could have your palace back to its very best. You'll feel a huge sense of achievement once it's done and you might even be able have a couple of close friends over. via GIPHY The early bird catches the worm! There's no commute to work for many now and no excuse to procrastinate before setting off on that journey. Those working from home can begin the moment they wake. Why not make the most of your day by doing just that? Switch the computer on the moment you wake up, whatever time that is and you could have half the emails of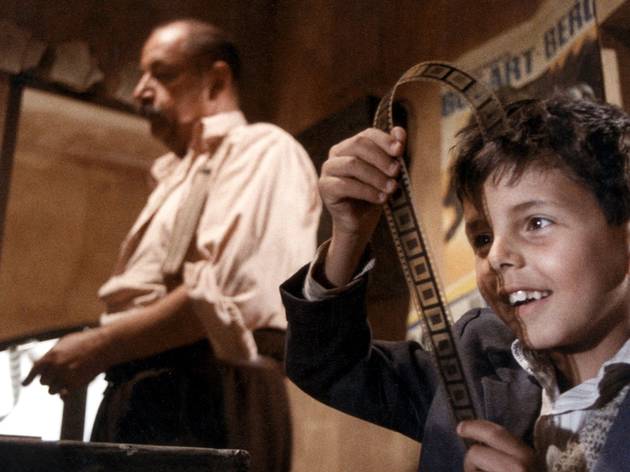 Free stuff to watch online
Whether in testing times or not, having a positive mental attitude will help not only you, but those around you. Yes, you're probably already bored by the regular TV channels and unless you want to invite a world of worry upon yourself, you really shouldn't be watch rolling 24-hour news coverage of Coronavirus (a quick update, once a day, is more than enough). But, just imagine how much worse this would have been just a few decades ago, without the internet, streaming services and over 50 years of TV and films at your fingertips. Be thankful you're not left with only Mlin or Klik klak to amuse yourselves with and that the highlight of your social gatherings is not Trule kobile! With a world of stuff to watch, here's a quick guide to some interesting online resources. © Kvart Priča Get to know the Croatian capital Kvart Priča is a Youtube show hosted by Zagreb resident Vid Juračić in which he visits most of the neighbourhoods of Zagreb. By far Croatia's largest city, there are distinct differences between its suburbs, from the incomplete socialist project of Novi Zagreb to the oldest streets hugging the city centre or the grand detached residences at the foot of overlooking mount Sljeme. In each episode, Juračić meets some of the residents of each hood who give the lowdown on where they live. Best of all, many of the episodes have subtitles in English.   Rebel Girls / Neposlušne © Luma film   Check out Croatia's incredible short film scene The list of Croatian-made featur
Protect your family and mental health - stop reading negative news
On Tuesday 24 March, the city of Zagreb awoke to another seismic tremor. Having experienced a significant 5.5 magnitude earthquake on Sunday, which tragically lead to the death of one city resident, many, much smaller aftershocks followed. Today's tremor then should perhaps have come as little surprise. Responding residents, checking on the city streets from behind their curtains, may have been more surprised by the thin blanket of snow which lay on the ground. But not much more surprised. After all, it had also snowed a little after Sunday's earthquake and snow in March is not uncommon. Certainly, there was no surprise to be found in the response to the happenings of the morning. 'Another earthquake!' screamed some sections of the press and others on social media. 'And don't forget the snow!', 'How can this be happening all at once?', 'What is going on with mother earth?' Prince 'Sometimes it snows in April' (1986)Since Sunday, there have been over 70 minor seismic events in the region. And, almost each has been followed by a fanfare of hyperbolic media announcements. News outlets have been racing to get those clicks. The by-product of this behaviour has been to scare the living daylights out of a population already living under the very real threat of Coronavirus. In these testing times, the merchants of doom are in full swing. And they are not helping anybody. 'The probability of a stronger earthquake happening here, something the magni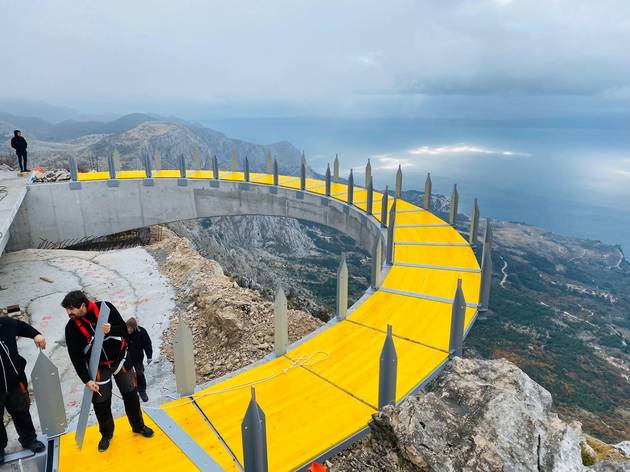 Video: first views of the finished sky walk on Biokovo mountain
Mountain walkers have taken a video taken from the high glass bridge being built at Ravna Vlaska on Biokovo mountain. The new skywalk viewpoint sits 1228 metres above sea level and extends out from the mountain by some 12 metres. Being made mostly of glass, the walk might be nerve-racking to some, especially as it has not yet officially been finished. But, some of this group enjoying the mountain Biokovo look not to have been perturbed. Their video shows the skywalk offering incredible views of the Adriatic and towns like Makarska. A fine, pretty and well-judged piece of design and engineering, this is clearly not the skywalk's first official video introduction. However, the video shows it could soon be receiving official visitors.
Church in Istria holds remains of St Hubert and Turin Shroud copy
A church in Vodnjan in Istria, Croatia, holds in its display the remains of St Hubert and a copy of the Turin Shroud. Though the remains have long been held in the church of St. Blaž, Vodnjan (main picture) they were only rediscovered in 2017. Pastor Marijan Jelenić claims that the heritage of the remains has now been proven beyond all doubt. He also claims that the copy of the Turin Shroud held there is one of the five original copies made of the cloth, which purportedly covered the body of Jesus Christ prior to his resurrection. Over the years, many copies of the Turin Shroud have been made, with over 50 copies now lying guarded in churches and shrines around the world. The copy held at St. Blaž church measures 4.15 metres by 1.43 metres, the exact same size as the original canvas.The Turin Shroud. The original is held at the Cathedral of Turin.Saint Hubert was born in present-day France and died in the year 727 or 728. He was first buried in the collegiate St Peter's Church in Liège, present-day Belgium, where he was the city's first bishop. But, his remains were exhumed and transported to the Benedictine Abbey of Amdain, present-day Saint-Hubert, Belgium, in the Ardennes in 825. The abbey became a focus for pilgrimages until his coffin and remains disappeared during the Reformation. Some presume that the remains may have ended up in Croatia having been carried by Crusaders on their way to or from the Holy Lands. Saint Hubert, as depicted by the Netherlandish School circa
Best sights and attractions in Croatia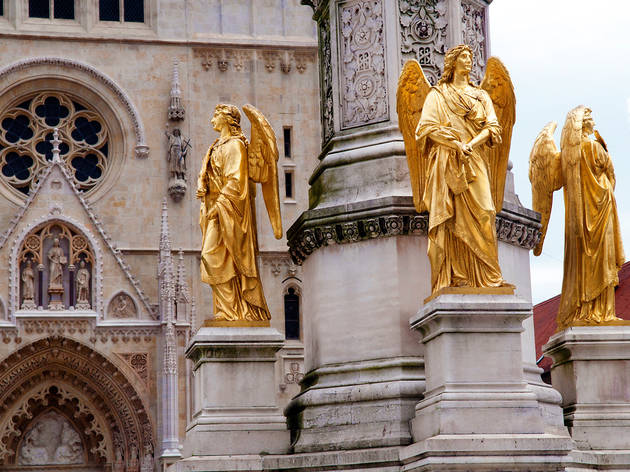 Essential Zagreb attractions
Zagreb attractions number plenty of stately icons among their ranks, owing to the city's status as a former Habsburg hub and capital of a new nation. Towering cathedrals, a venerable zoo and a stately cemetery all provide plenty of things to do in Zagreb. Our experts pick out the best.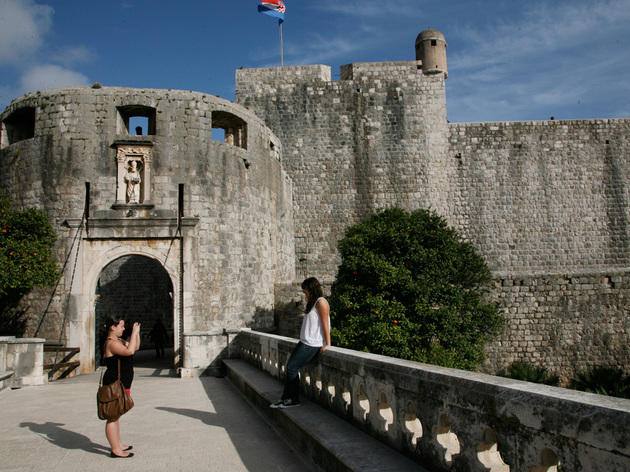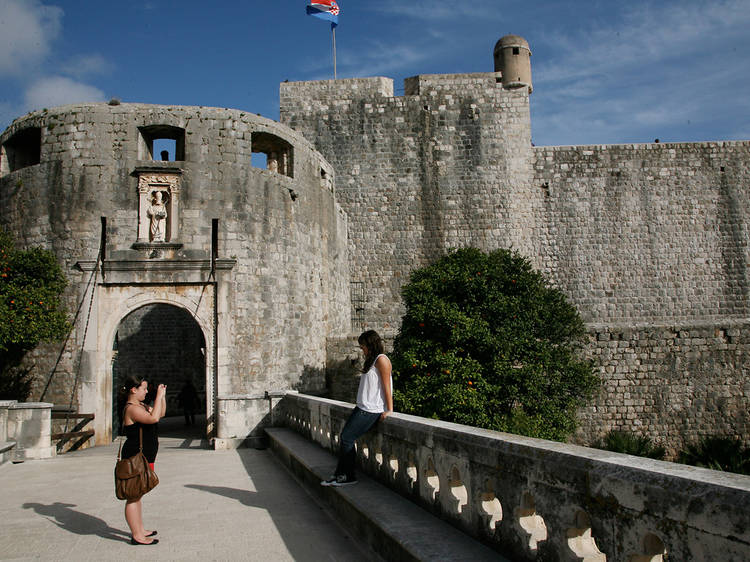 Essential Dubrovnik attractions
Dubrovnik's glittering past as the Republic of Ragusa means it has several stand-out sights of great historic interest, which combine with its scattering of museums and galleries. Fascinating landmarks dot the Old Town an easy stroll from each other, perfect for a day's sightseeing. Consider this your Dubrovnik attractions bucket list.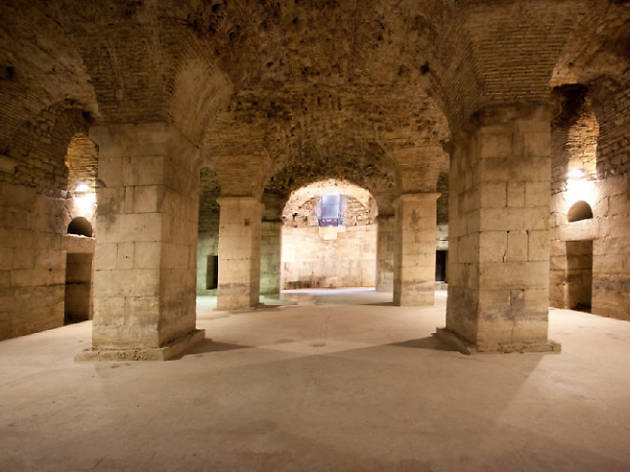 The best Split museums and galleries
A bustling hub in Roman times, Split – which is built around an old Roman palace – is full of unique historic and artistic treasures. Split attractions include a number of museums and galleries that make the city a fascinating destination for art aficionados, historians and sightseers alike. Here's where to head.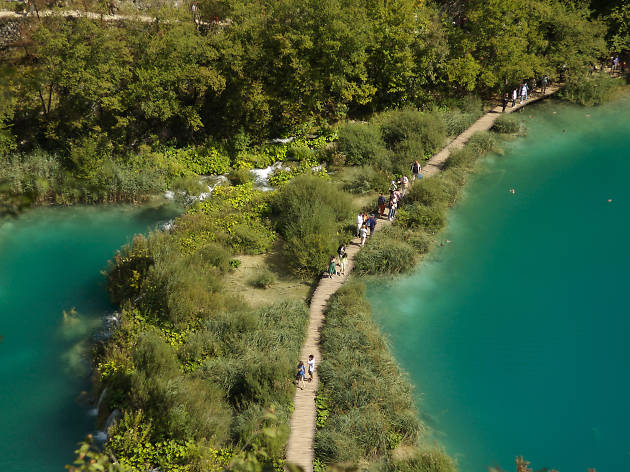 Croatia national park guide
As well as beaches, festivals and seafood, Croatia offers some of Europe's most diverse wildlife. In total, more than 400 areas of the country are protected, including ten nature parks and eight National Parks. Read on for our guide to the five best. Do you agree with this top 5? Think we've missed anything out? Facebook or tweet us your thoughts.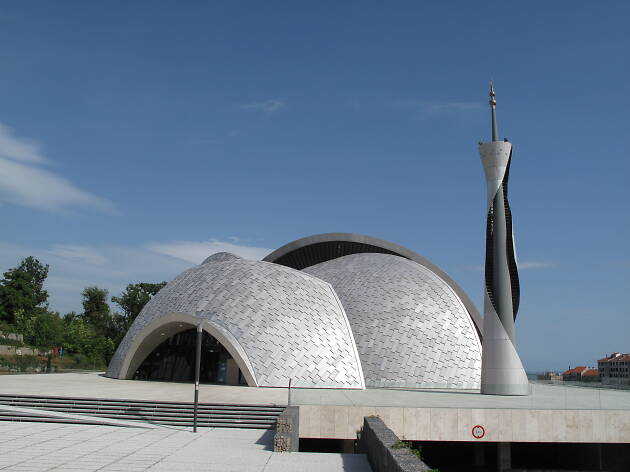 An alternative tour of Rijeka
In order to pick away at the complex layers of Rijeka's history and culture you sometimes need to get away from the canonical tourist sights and roam further afield, taking in some of the idiosyncratic and often unsung attractions that reveal stories that aren't always adequately told in the set-piece museums.