Things to do in Croatia
Your guide to the best events, festivals, sights and attractions across Croatia
13 electrifying images from the opening night of Zagreb's Festival of Lights
Zagreb's spectacular Festival of Lights returned last night, transforming Zagreb's Upper Town into electrifying alternative worlds with projections, light installations and light-based performance.  The excitement of the evening began long before reaching the launch venue, the Zagreb City Museum, as the whole of Opatička was bathed in pretty blue light. Many visitors to the city stood at the top of Kamenita Vrata to admire the sight. Making your way up Opatička, the whole of the courtyard in front of the Croatian Institute of History, and the front facade of the institute itself was drenched in floral pinks, yellows and reds, contrasting to the blue of the street, but representing the official colours and design of this year's Festival of Lights.Croatian Institute of History At the Zagreb City Museum, hundreds of guests waited in the courtyard. That all could enjoy such a mild spring evening reminded us that the festival itself marks the beginning of this season, a rebirth after the cold winter. Four dancers in mirrored costumes emerged and took to places centrally in the courtyard where they moved, almost like a dance in slow motion. The flashes of light coming from mobile phones and press photographer cameras sharply reflected back off the dancers mirrored suits, back into the eyes of the audience. Speakers at the official opening event included the head of the Zagreb Tourist Board, the Mayor of Zagreb and His Excellency Hu Zhaoming, Chinese ambassador to Croatia. In his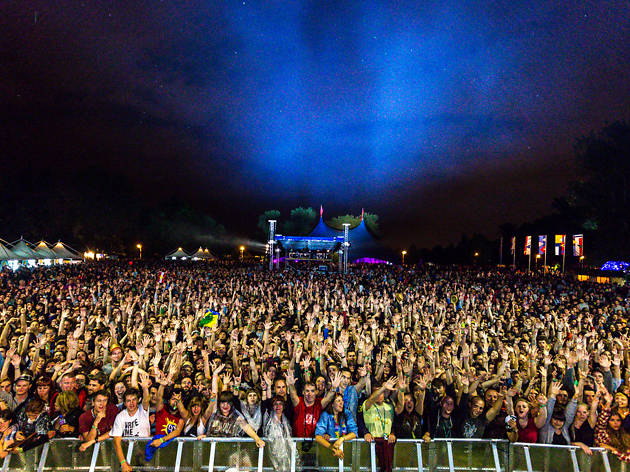 The best rock concerts in Croatia this spring and summer
Most of the music action is usually centred around Zagreb, but with their cultural calendar fuller than ever in the run-up to 2020 European Capital Of Culture, Rijeka also has some fantastic highlights in the coming months. Summer festivals are just around the corner and festival-famous cities like Pula share their event spaces with some great rock acts this year. Plan ahead so you don't miss out on any of the highlights.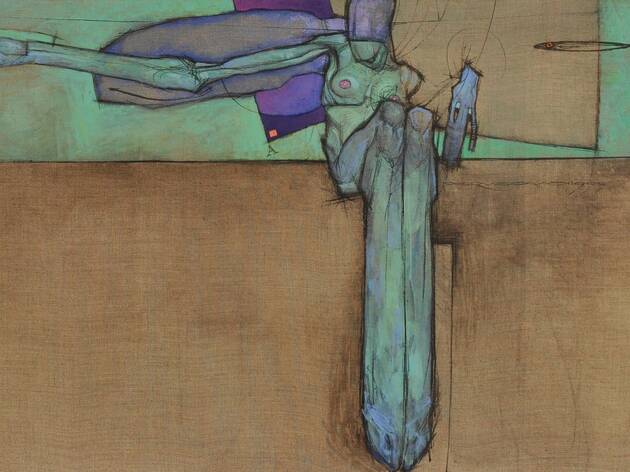 12 paintings from the new Hrvoje Marko Peruzović exhibition
Zagreb's Mimara Museum hosts the launch of a new exhibition by Croatian artist Hrvoje Marko Peruzović at 7pm on Wednesday 13 March. Entitled 'The Draft For Retrospective', the exhibition will display around hundred of Peruzović's paintings, which were culled from his entire 25-year career to date, from his days as a student to his most recent artistic endeavours. Born in 1971 in Zagreb, Peruzović graduated from the graphics department of Split's School of Applied Arts and Design. He went on to graduate in painting from the Academy of Fine Arts in Zagreb in 1995 before continuing his studies in Paris, Milan, Venice and Vienna. The exhibition displays all of Peruzović's main motives and interests, from a strong theme of religious images to animals, plants, humans, many in abstract form. In addition to painting, Peruzović is a graphics artist, an illustrator, sculptor and photographer. Some of the exhibition holds works of oil on canvas, however, the bulk is made up of the painter's favoured use of acrylics. Hrvoje Marko Peruzović is actively painting and sculpting to this day and has exhibited internationally many times. He lives and works in Zagreb. The exhibition is open until the end of March.
15 incredible images of caves from Nenad Šaljić's new 'Void' exhibition
Void is the name of the new exhibition by Nenad Šaljić which has just opened at Kranjčar gallery in Zagreb. The fascinating exhibition occurs in two volumes. In the first, Šaljić presents epic black and white photographs of caves. In the second, the cave mouths are reduced to minimal black on white pieces of art, bereft of the shades and textures seen in the first part. A highly thought-provoking work, Nenad Šaljić offers us a timeless perspective of caves, these natural shelters being among the first homes of man on earth. Did early man peer up at the sky and the light in much the same way we do when looking at Šaljić's work? It's easy to imagine that the shadows which grant such rich texture to the shots would have looked equally as beautiful and transfixing to eyes many thousands of years ago. Perhaps such sights helped to inspire early man to express himself through the art of cave paintings? The exhibition is presented in large photographic prints, the photographs hung on the wall as paintings, inviting the viewer to dwell before them and form their own thoughts. The absence of movement or action within the photographs, despite several depicting cave climbers dangling from ropes or beneath equipment, also helps the viewer sustain their attention. Šaljić places his camera within the caves, looking out. Light invades the enclosed spaces, the scarring of millennia profoundly displayed in the shadowed crevices of the cave walls. Though significantly less detailed than the
Festival of Lights
Zagreb's annual Festival of Lights kicks off in March and for its five-day run will transform the romantic upper town area of the city centre with a cavalcade of light shows and audio-visual treats. Expect dazzling installations at several historical venues, beautiful light shows across the city's parks and green spaces, plus some mind-bending video mapping performances that will completely alter your perception of famous landmarks and facades. The action takes place between the hours of 6pm and 11pm each day with the explosion of colour and light accompanying the arrival of spring, signifying the city's reawakening after the cold winter period.
Best sights and attractions in Croatia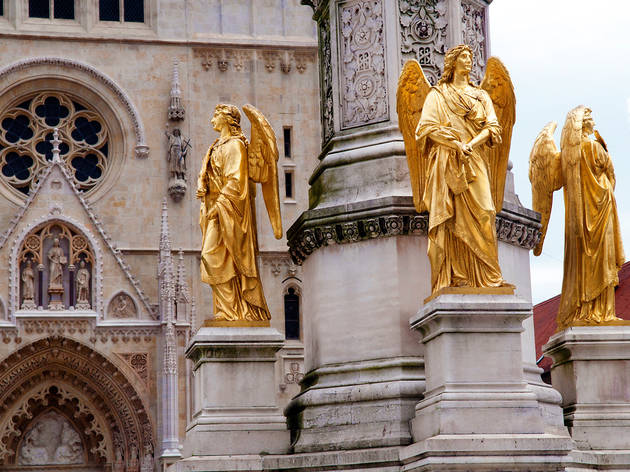 Essential Zagreb attractions
Zagreb attractions number plenty of stately icons among their ranks, owing to the city's status as a former Habsburg hub and capital of a new nation. Towering cathedrals, a venerable zoo and a stately cemetery all provide plenty of things to do in Zagreb. Our experts pick out the best.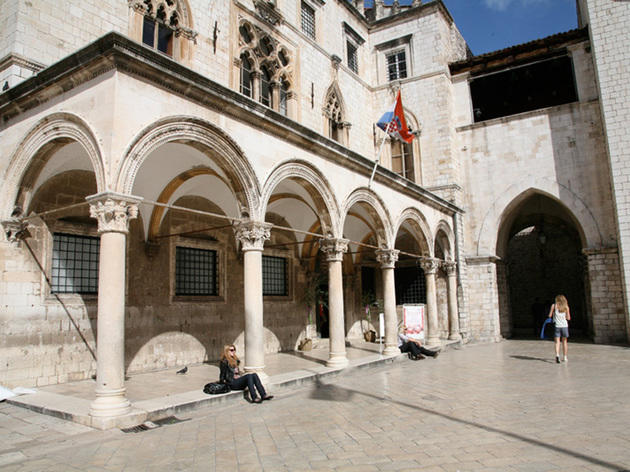 Essential Dubrovnik attractions
Dubrovnik's glittering past as the Republic of Ragusa means it has several stand-out sights of great historic interest, which combine with its scattering of museums and galleries. Fascinating landmarks dot the Old Town an easy stroll from each other, perfect for a day's sightseeing. Consider this your Dubrovnik attractions bucket list.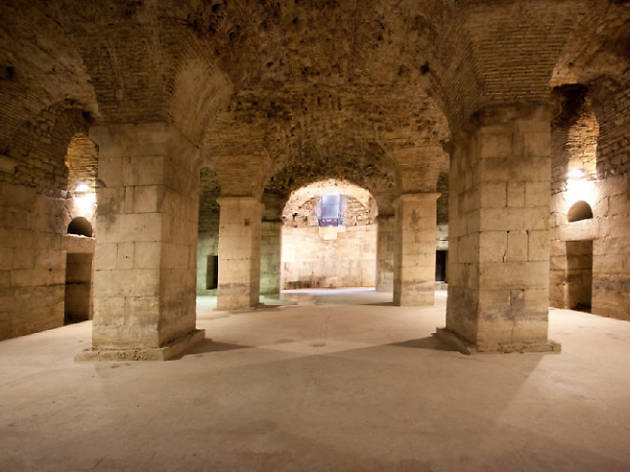 The best Split museums and galleries
A bustling hub in Roman times, Split – which is built around an old Roman palace – is full of unique historic and artistic treasures. Split attractions include a number of museums and galleries that make the city a fascinating destination for art aficionados, historians and sightseers alike. Here's where to head.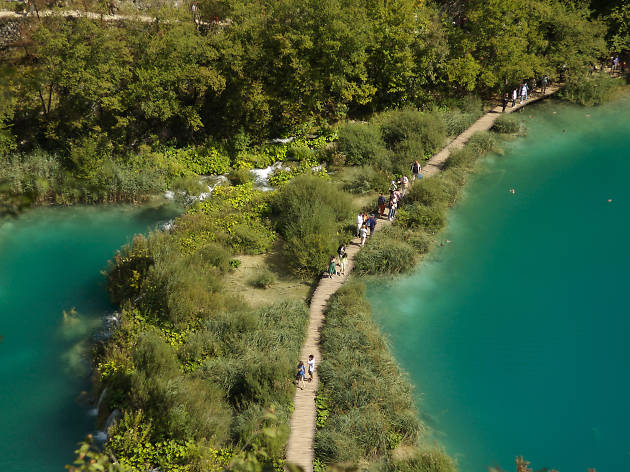 Croatia national park guide
As well as beaches, festivals and seafood, Croatia offers some of Europe's most diverse wildlife. In total, more than 400 areas of the country are protected, including ten nature parks and eight National Parks. Read on for our guide to the five best. Do you agree with this top 5? Think we've missed anything out? Facebook or tweet us your thoughts.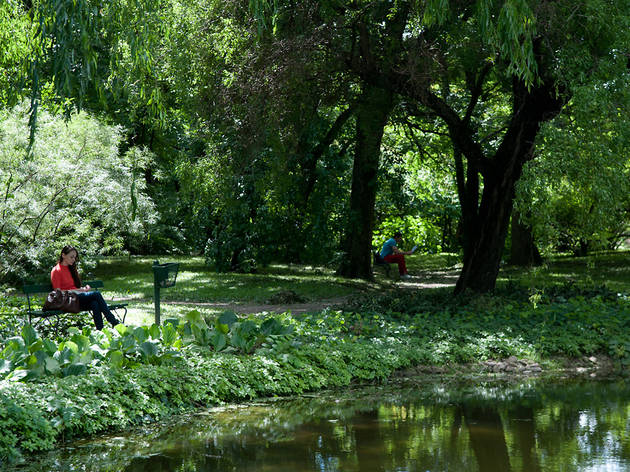 Botanical Gardens • Zagreb
Just west of the train station and forming the east-west arm of the Green Horseshoe, these lovely gardens were founded in 1889. The first plantings took place in 1892. Since, the 4.7 hectares (11.6 acres), dominated by an English-style arboretum, and containing rock gardens, lily-pad-covered ponds, symmetrical French-inspired flowerbeds and ten glasshouses (closed to the public) have been an island of tranquillity in the city centre. It's an idyllic spot to grab a shaded bench in summer. About 10,000 plant species come mainly from Croatia, some from as far as Asia.