Things to do in Croatia
Your guide to the best events, festivals, sights and attractions across Croatia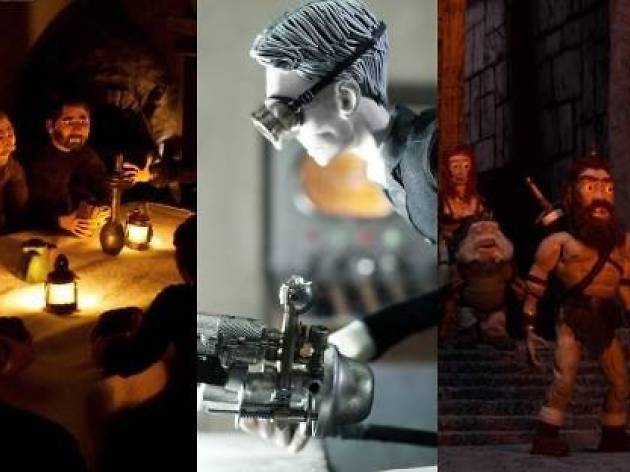 International Animation Day
The seventeenth annual International Animation Day will be celebrated over a whole weekend here in Zagreb. Tuškanac cinema will play host to the event, screening animation shorts and films from 10am until 10pm, enabling younger guests to visit in the daytime and those older to stay up for a little longer. Along with projections of animated films, there will be fun workshops for kids and organisers will talk to some filmmakers whose work is included in the presentations. There will also be an exhibition and a music listening section.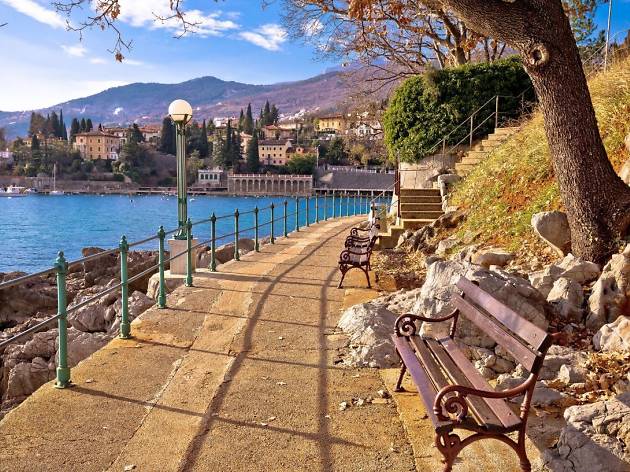 Ten dazzling Rijeka day trips
Rijeka is the main city of Kvarner, a region spanning the deep bay of the same name at the northern tip of the Adriatic. Providing a natural barrier between the Italianate peninsula of Istria and the continental mass of northern Croatia, of patchwork Habsburg heritage, Kvarner offers Belle-Époque resorts, gastronomic delights and a mountainous national park populated by lynx, bears and eagles. All of this is viable as an easy day trip from Rijeka, though top-quality accommodation around the region also means that you can turn your visit into an overnight stay or even long weekend. Nature comes to the fore in Kvarner. Its main islands have long been developed for tourism, but around them hilly terrains, the Bura wind and havens for dolphins and griffon vultures contrast with easy pleasures. Easy transport links include the bridge between continental Croatia and Krk, location for Rijeka's airport, allowing for easyexploration of the most populous island in the Adriatic. Without question, the showcase destination is Opatija, round the curve of Kvarner Bay from Rijeka.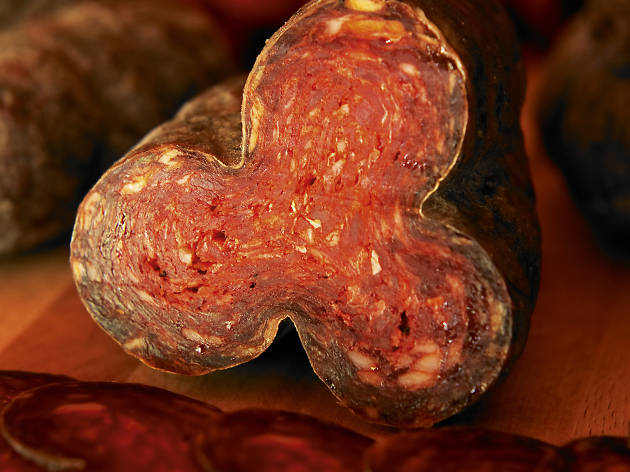 Need to pig out? Slavonian pork restaurant opens in Zagreb city centre
Need to pig out? A new restaurant specialising in dishes made entirely from Black Slavonian Pig has just opened in Zagreb. The new restaurant, Lokal, is located on Teslina, right in the city centre, and on the same site formerly occupied by Duck Fast Bistro. The restaurant is open for breakfast, offering choices like bacon of Black Slavonian Pig with scrambled eggs or Slavonian breakfast. At lunchtimes, they offer dishes such as black pig burger, bruschettas or pan-fried pigs liver, with alternating daily specials. Reasonable menu prices position the restaurant within the bracket of the best-loved fast food outlets on this busy Zagreb thoroughfare. Black Slavonian Pig, or fajferica as it is known locally, was first bred on the estate of Count Pfeiffer in Orlovnjak near Osijek at the end of the 19th century. The pig is a cross between the rare breed Berkshire, which offers premium pork with a high-fat content, one of its derivatives, the US-bred and extremely large Poland China and the Large Black Pig, sometimes called the Cornwall Black. All three ancestors are wholly or mostly black-coloured and are prized by chefs for their flavour, which is closer to boar meat in its depth than standard, intensively farmed pork.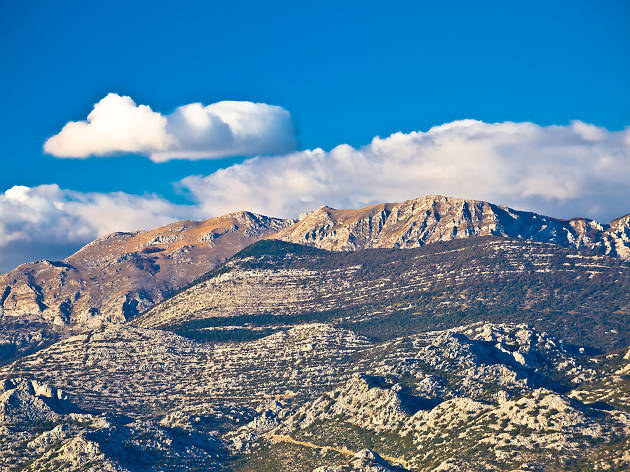 Northern Velebit: the wildest National Park
Like most national parks in Croatia, the Northern Velebit is teeming with spectacular wildlife. Though Croatia's coastline is its main draw, you really need to turn inland to experience the Croatian outdoors at its most dramatic. The highland ridges that run parallel to the coast offer some of the best-preserved natural wilderness in south-eastern Europe; and the Northern Velebit is among the wildest of the lot. A protected area since 1999, it is one of Croatia's newest national parks, and serves as starting point of the Premužić Trail, the most scenic hike in the country. Running along the landward side of the Kvarner Gulf, the Velebit mountain chain is one of coastal Croatia's defining features, stretching for almost 150km from north to south. Viewed from the coast, the Velebit comes across as a forbidding and inhospitable wall of jagged grey peaks. On closer inspection they reveal a staggering diversity of landscape, with dense forests and lush highland pastures sheltering among the deep folds of the mountain. Most travellers limit themselves to an admiring glimpse of the Velebit as they speed past it in their beach-bound cars and buses – which is probably no bad thing for the bears, wolves and lynx who make the mountain their home. Those tourists who do take time to pause here tend to gravitate towards the Velebit chain's southern end, where the Paklenica National Park embraces a pair of dramatic, cliff-framed mountain valleys. The Northern Velebit National Park (053
Positive Concert
Over the last 11 years, Zagreb's annual Positive Concert has become one of the most eagerly anticipated events in the city's music calendar. Intended to raise awareness of HIV and related issues such as prevention and testing, they have previously welcomed headliners such as Dubioza Kolektiv, TBF, Laibach, Urban & 4, Let3, Stereo MCs, Pipschips&videoclips, The Stranglers and Brkovi. The 2018 edition takes place over two nights, at the Dom Sportova stadium, with UK dark indie rock champions Editors, leading Croatian electropop duo Nipplepeople, Rijeka indie band Jonathan and Serbian singer Bojana Vunturišević playing on the Friday night. Saturday night's headliners are aimed more towards domestic music fans, with pop punk veterans Hladno Pivo, Zagreb's own Pipschips&videoclips, Dalmatian hinterland alternative rockers M.O.R.T. and Split-based electronic group Ischariotzcky
Best sights and attractions in Croatia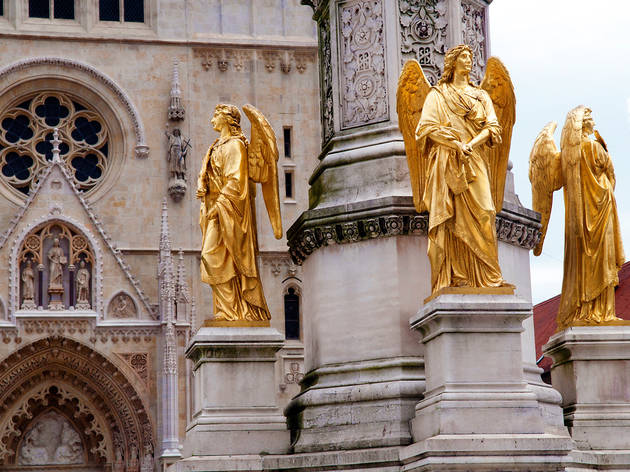 Essential Zagreb attractions
Zagreb attractions number plenty of stately icons among their ranks, owing to the city's status as a former Habsburg hub and capital of a new nation. Towering cathedrals, a venerable zoo and a stately cemetery all provide plenty of things to do in Zagreb. Our experts pick out the best.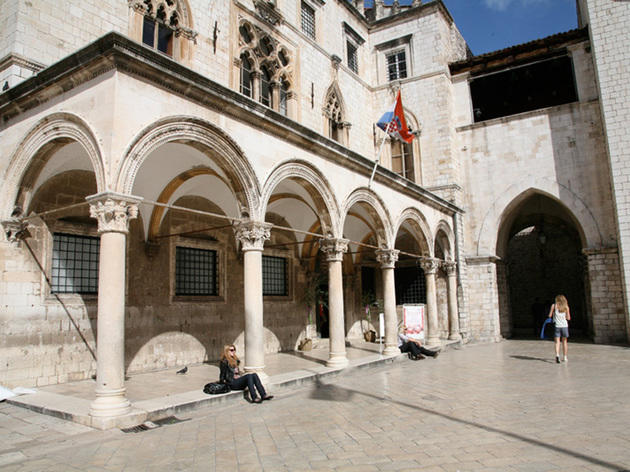 Essential Dubrovnik attractions
Dubrovnik's glittering past as the Republic of Ragusa means it has several stand-out sights of great historic interest, which combine with its scattering of museums and galleries. Fascinating landmarks dot the Old Town an easy stroll from each other, perfect for a day's sightseeing. Consider this your Dubrovnik attractions bucket list.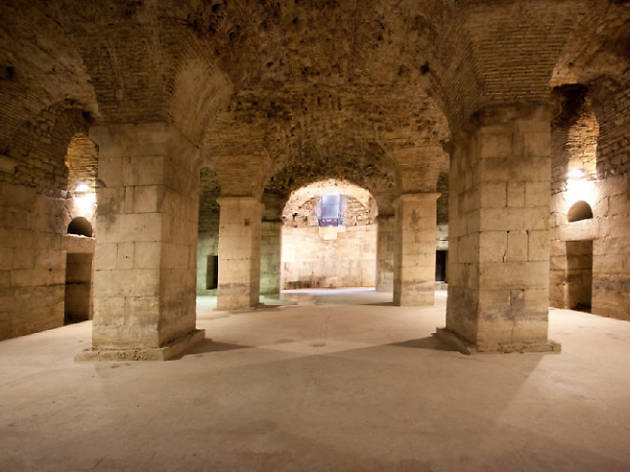 The best Split museums and galleries
A bustling hub in Roman times, Split – which is built around an old Roman palace – is full of unique historic and artistic treasures. Split attractions include a number of museums and galleries that make the city a fascinating destination for art aficionados, historians and sightseers alike. Here's where to head.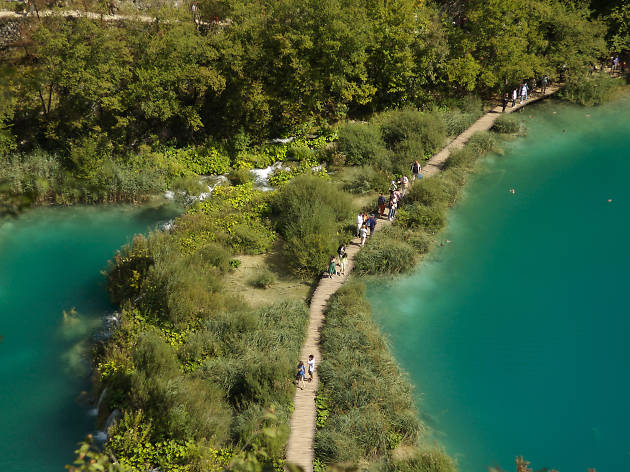 Croatia national park guide
As well as beaches, festivals and seafood, Croatia offers some of Europe's most diverse wildlife. In total, more than 400 areas of the country are protected, including ten nature parks and eight National Parks. Read on for our guide to the five best. Do you agree with this top 5? Think we've missed anything out? Facebook or tweet us your thoughts.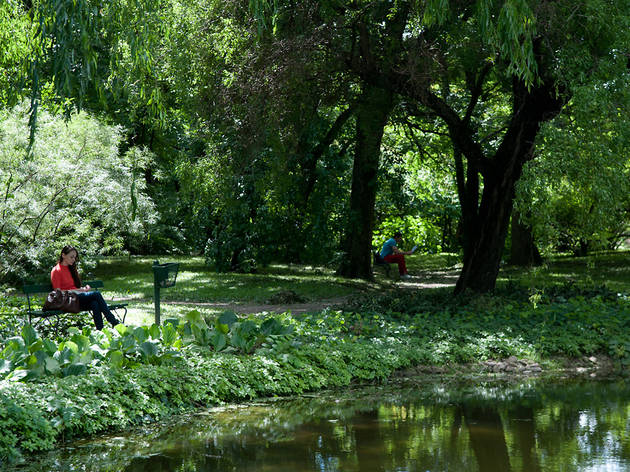 Botanical Gardens • Zagreb
Just west of the train station and forming the east-west arm of the Green Horseshoe, these lovely gardens were founded in 1889. The first plantings took place in 1892. Since, the 4.7 hectares (11.6 acres), dominated by an English-style arboretum, and containing rock gardens, lily-pad-covered ponds, symmetrical French-inspired flowerbeds and ten glasshouses (closed to the public) have been an island of tranquillity in the city centre. It's an idyllic spot to grab a shaded bench in summer. About 10,000 plant species come mainly from Croatia, some from as far as Asia.