Things to do in Croatia
Your guide to the best events, festivals, sights and attractions across Croatia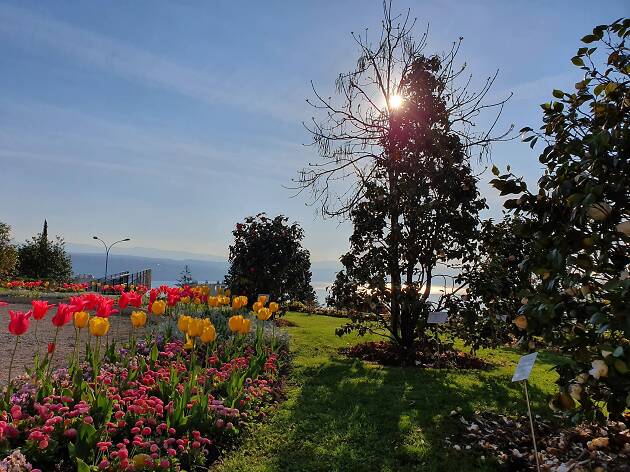 Opatija's American Gardens reopened
After being closed to visitors for over 10 years, the American Gardens in Opatija today officially welcomed the public back onto its terraces. Visitors were rewarded by a bright, sunny, springtime day and stunning views of the Kvarner bay.Renovated over two years, the American Gardens are a terraced set of gardens accessed by walkways and elaborate stone stairways that run through some 8000 square metres. Visitors to the gardens can now reach the site via a new footbridge which was constructed in order for safe passage between the town and the gardens. First built by Mihály Pál Kuczor in 1926, Kuczor was actually a merchant of Hungarian origin, but had made his money in the trade of Hungarian paprika to America, hence the garden's name. His success as a merchant was not his sole claim to fame, as Kuczor ended up marrying into the Habsburg-Lorraine dynasty, the gardens themselves being dedicated to his wife, Hildegard von Hortenau. The gardens originally contained camphor, eucalyptus, camellias, gardenias, magnolias, Australian agaves, many roses, Vitis Vinifera and, of course, paprika. Efforts have been made to reestablish the gardens as they were. Although much of the planting is clearly not native and much of the stonework is constructed to appear ancient, not all of the architecture here is a folly; the gardens contain the ruins of Šišina mirina, named after their first owner, Ivan Jurković Šiša, the preservation of which was a condition of the land sale to Kuczor.It is ho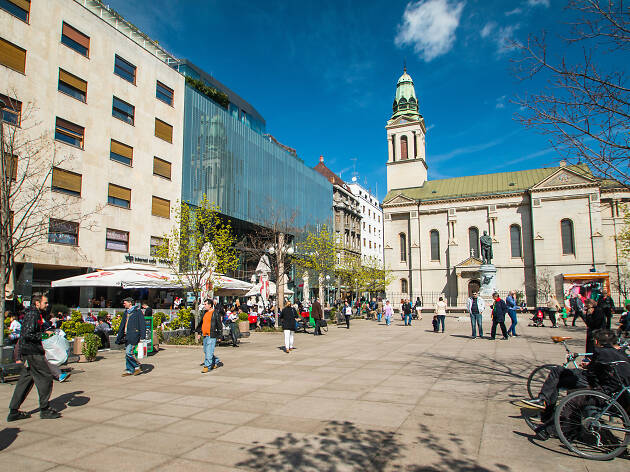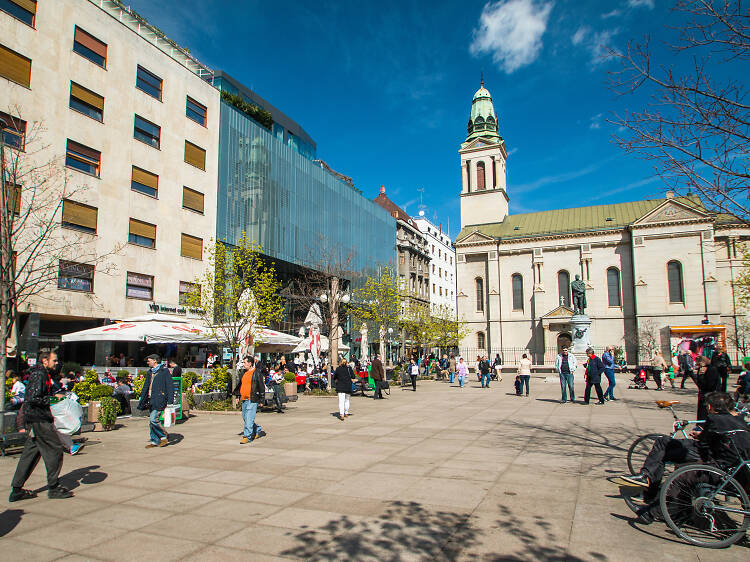 The monuments of Zagrebačka špica
Špica is a traditional pastime in Zagreb, the act of putting your best clothes on, meeting your equally spruced-up friends and joining them for an extended coffee break, usually outdoors on a terrace, in the fancy bars and cafes of the city's downtown area. At the heart of the Zagreb's centre, just few meters away from Jelačić square, Bogovićeva and Cvjetni trg, (flower square), are known alongside nearby streets as 'Zagrebačka Špica'. A place full of life and events, this area is also noted for having several intriguing sculptures, monuments and landmarks, many of which hold interesting back stories. Time Out brings you the story of five such examples..
Kino Kinoteka celebrate Laurel and Hardy with free films all week
Zagreb's Kino Kinoteka will celebrate the release of the new 'Stan & Ollie' movie this week with a seven-day long showcase of free Laurel and Hardy films. The pair are doubtless the best-loved comedy duo of the black and white and silent movie eras. The showcase begins on Tuesday 16 April with a screening of their 1939 film 'The Flying Deuces', in which our heroes join the French Foreign Legion. On Wednesday 17 April, we get 'Sons Of The Desert', the film after which the pair's official fan club was called. On Thursday 18 April, 'Our Relations' from 1936 deals with jewellery and gangsters. Friday 19 April has a double feature offer, beginning with the stone cold classic short film 'Music Box' (1932), which sees the pair as removal men struggling with their clients, obligations and in particular, a piano. The later, feature-length movie is 'Way Out West' (1937). The weekend program is reserved for other movies, including the classic 'Casablanca', but the Laurel and Hardy season continues, and concludes, on Tuesday 23 April with the premiere of 'Stan & Ollie', the new biography movie about the pair, which stars Steve Coogan and John C Reilly (pictured). All films start at 8pm, with free entry for all original Laurel & Hardy films. Entry to the premiere of the new biography film will be 20 kuna.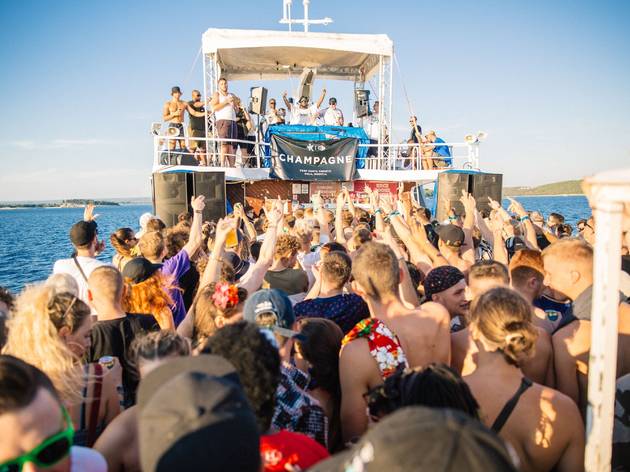 Croatia's capital of Bass
The coast of Istria can rightly claim to be the earliest Croatian destination of the modern tourist era, its beautiful towns beaches made accessible to the elites of Europe via the country's first international rail connection. But in the century that's passed, improved transportation has gone on to reveal the whole of Croatia. Dubrovnik, Split and its islands took centre stage in the story of Croatian tourism, stealing the limelight from the sparkling northwestern peninsula. All that began to change ten years ago with the arrival of the international festival scene in Pula. First came Outlook Festival, the leading global event of the UK-born bass music scene, which incorporates drum n' bass, reggae, dubstep and subgenres. Next, its sister festival Dimensions appeared with a swish lineup of world-conquering house and techno DJs. Not only did the music of these festivals draw global plaudits, but so did the festival site, Fort Punta Christo. Its sprawling arenas were enhanced with lights, sound and production that marked these events as the best in Croatia and among the greatest in Europe. And when the press started to publish pictures of the festivals opening concerts, held within the spectacular backdrop of the city's astonishingly well-preserved amphitheatre, readers were amazed. Pula's music festivals suddenly topped many's must-do lists. Within the decade, Pula became the third most Googled place in Croatia behind Dubrovnik and Zagreb. But the arrival of these two int
New video shows off Croatia's blissful Zagorje region
A new video showcasing some of the best of the Zagorje region has been released. The video shows some of the beautiful, rolling countryside, culture, cuisine and architectural splendour of the continental region, which extends north of the capital city Zagreb. Like much of continental Croatia, Zagorje is much less explored by international tourists than Croatia's famous coast. However, that is not to say the region is without spectacular attractions. Some of Croatia's best castles can be found in the region, including Veliki Tabor which is currently preparing for its famous film festival. Also fast approaching within the region's cultural and entertainment calendar are the Croatia Hot Air Balloon Rally, the largest event of its kind in the country, and the charming Hoomstock music festival. Zagorje is largely an agricultural area and holds its own distinct cuisine (and wine) within the country's varied menu. The region also has some of Croatia's best thermal baths and spas.
Best sights and attractions in Croatia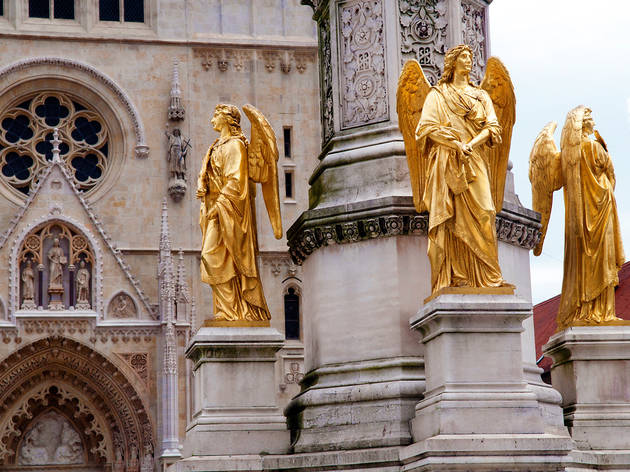 Essential Zagreb attractions
Zagreb attractions number plenty of stately icons among their ranks, owing to the city's status as a former Habsburg hub and capital of a new nation. Towering cathedrals, a venerable zoo and a stately cemetery all provide plenty of things to do in Zagreb. Our experts pick out the best.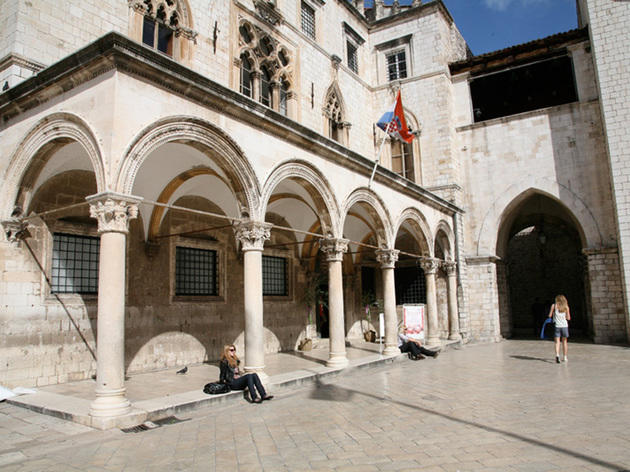 Essential Dubrovnik attractions
Dubrovnik's glittering past as the Republic of Ragusa means it has several stand-out sights of great historic interest, which combine with its scattering of museums and galleries. Fascinating landmarks dot the Old Town an easy stroll from each other, perfect for a day's sightseeing. Consider this your Dubrovnik attractions bucket list.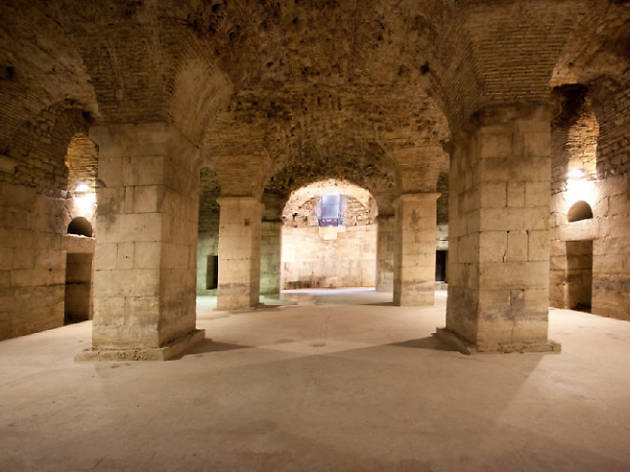 The best Split museums and galleries
A bustling hub in Roman times, Split – which is built around an old Roman palace – is full of unique historic and artistic treasures. Split attractions include a number of museums and galleries that make the city a fascinating destination for art aficionados, historians and sightseers alike. Here's where to head.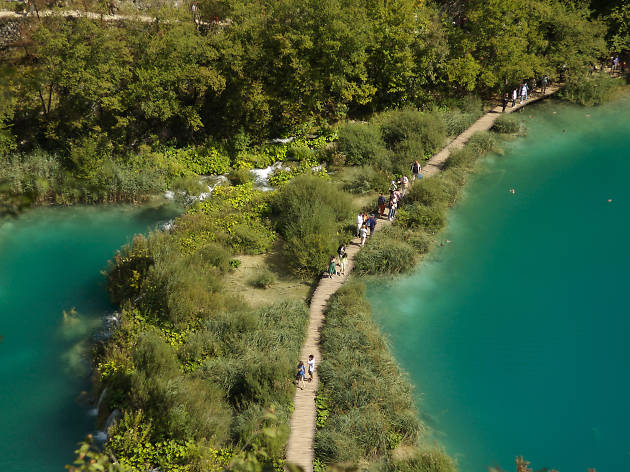 Croatia national park guide
As well as beaches, festivals and seafood, Croatia offers some of Europe's most diverse wildlife. In total, more than 400 areas of the country are protected, including ten nature parks and eight National Parks. Read on for our guide to the five best. Do you agree with this top 5? Think we've missed anything out? Facebook or tweet us your thoughts.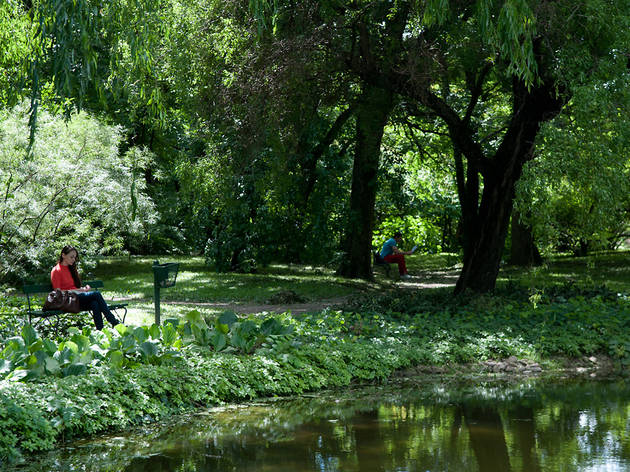 Botanical Gardens • Zagreb
Just west of the train station and forming the east-west arm of the Green Horseshoe, these lovely gardens were founded in 1889. The first plantings took place in 1892. Since, the 4.7 hectares (11.6 acres), dominated by an English-style arboretum, and containing rock gardens, lily-pad-covered ponds, symmetrical French-inspired flowerbeds and ten glasshouses (closed to the public) have been an island of tranquillity in the city centre. It's an idyllic spot to grab a shaded bench in summer. About 10,000 plant species come mainly from Croatia, some from as far as Asia.