Music & Nightlife
Find the best clubs and nightlife in Croatia – and where to see the best live music shows, festivals and concerts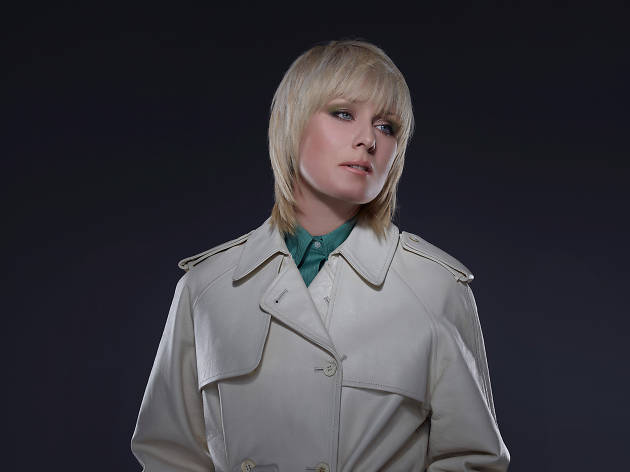 Róisín Murphy
The Irish singer-songwriter and producer makes her way to Zagreb this August. Roisin Murphy first rose to prominence as one half of electronic duo Moloko, before releasing her first solo album, 'Ruby Blue', in 2005 and its follow-up, 'Overpowered', in 2007. With a haunting, compelling voice, her inimitable sound is definitely one worth experiencing live.
Rise Up Poreč
Held in Peškera Bay just outside of Poreč's old town, Poreč Rise Up is a three-day festival packed with commercial chart-toppers. Previous editions have hosted Icona Pop, John Newman, Redfoo and Faithless. Headling is UK pop star Rita Ora, who reached peak popularity in 2012 with the single 'Hot Right Now' with DJ Fresh. Other acts include Croatian pop singer Severina, Bosnian hip-hop, folk and reggae collective Dubioza, rapper Edo Majka and DJ Duo Vanillaz. With a final headliner yet to be released, keep an eye on their page for updates.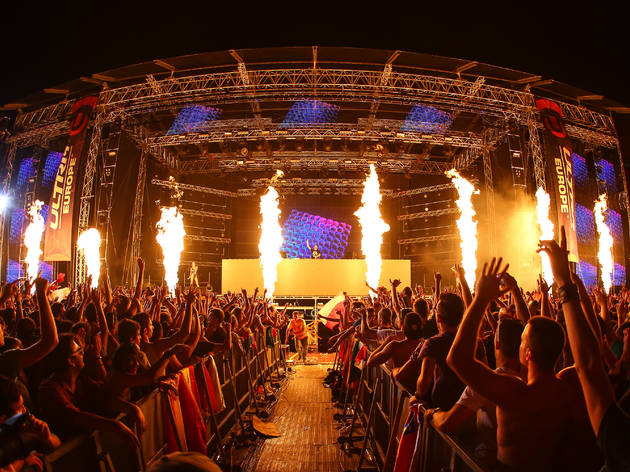 Steve Aoki, The Martinez Brothers, Seth Troxler and Jamie Jones added to Ultra Europe lineup
Ultra Europe has dropped the second instalment of its 2018 lineup including superstar DJs Steve Aoki Seth Troxler, Hot Creations' Jamie Jones and The Martinez Brothers.  The line-up reads like a 'best of' the genre CD: Afrojack, Alesso, Armin van Buuren, Axwell / Ingrosso, Carl Cox, David Guetta, DJ Snake, Galantis, Hardwell, Marco Carola, and Steve Angello, Loco Dice, Paco Osuna, Cheat Codes (Live), Craig Richards and Eats Everything. Ultra Europe is an absolute must for pulsing beats and an electric atmosphere.   Image: Ultra Europe   Associated events include parties on several islands, a Yacht Regatta and more. You can buy tickets here.  
Cigarettes After Sex
This hauntingly dreary Brooklyn shoegaze crew sounds like everything its name suggests: smoky, sultry and heartachingly intimate. The band has been at it for over eight years, but it wasn't until a couple of years ago that the internet grabbed hold of its sweetly lulling ballad "Nothing's Going to Hurt You Baby," and catapulted the band into the spotlight. Singer-songwriter Greg Gonzalez' dusky voice is the highlight of CAS' dark dream pop sound; count on it to keep you from losing yourself completely in the rolling waves of guitar reverb under the stars in Zagreb.
Soundwave Festival reveals boat party lineup for their tenth and final edition
Set in the beautiful Garden site in the fishing village of Tisno, Soundwave is a mixed-bag of reggae, acid jazz, hip-hop, soul and drum and bass, and the perfect place to relax and sightsee as well as party until the sun comes up. It's an easy hop by boat to the nearby Kornati islands, a short walk to the pretty fishing village of Tisno and the beach itself is clean, the water cool and clear. The Argonaughty and the Marina have hosted some truly memorable parties over the last ten years. Soundwave has released its characteristically eclectic lineup for this year's parties - bittersweet news as they draw the ten-year-old festival to a close. 14 boat parties have been released for the final edition, including parties thrown by Tru Thoughts, Eglo Recordings, First Word, Total Refreshment Centre, and Soundwave veterans Riot Jazz and Mr Scruff. See the full list in the video below.          
Discover Croatia's best nightlife venues
Recommended live music events and concert venues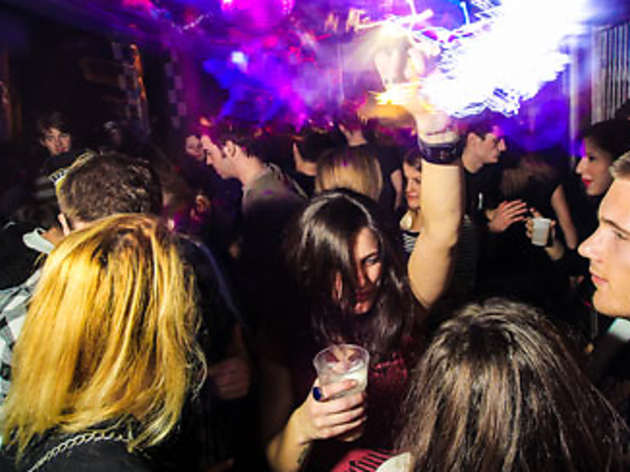 Tvornica kulture • Zagreb
Tvornica kulture ('The Culture Factory') has established itself as Zagreb's leading medium-sized venue for live rock and pop. The fashionably black, 1,800-capacity main hall (Veliki pogon, 'Large Workshop') has now been augmented by the addition of a much more intimate small hall (Mali pogon), which hosts gigs by local bands and disc-spinning after-parties. Mali pogon also works as a café during the day. Concerts take place several times a week, with club nights featuring DJs and visuals at weekends. Ticket prices range from 35kn to 200kn depending on who is playing. Draught beer 15kn, imported Czech Budweiser in bottles 20kn.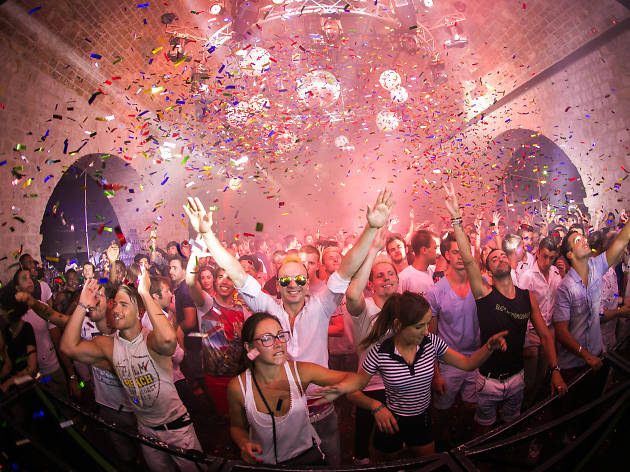 Revelin Culture Club • Dubrovnik
A club venue since summer 2011, the angular 16th-century fortress that marks the eastern end of Dubrovnik's Old Town has become the place to go after drinking-up time has been called in the town centre's other bars. Luckily, Dubrovnik's military architects had the foresight to construct what is an ideal venue for a club: the stark interior of bare stone blocks, complete with arched aisle spaces and lofty barreled roofs, provide the perfect backdrop for the state-of-the-art light-show. What Renaissance Ragusans might have made of the lithe females dancing in cages is another question entirely. With an elongated bar, large dancefloor and plenty of surrounding nooks and crannies, it's the kind of place that can cater for large numbers of people without making them feel pushed around. A lot of leading Croatian pop and rock acts perform here throughout the year. In summer, there'll probably be an international DJ appearing here every weekend throughout the season - 2012 saw Fat Boy Slim, Martin Solveig and sundry others lug their record boxes up Revelin's stone steps.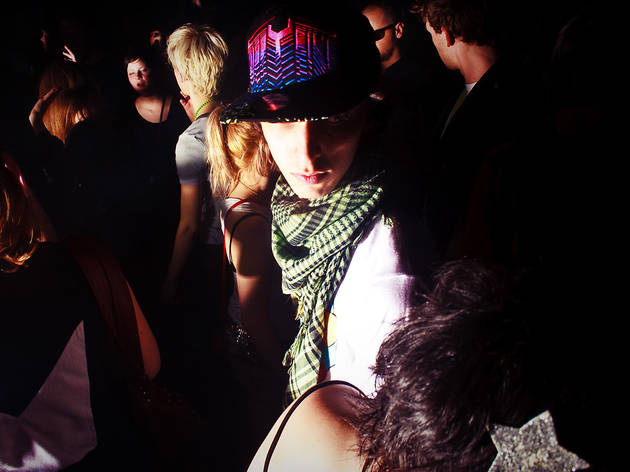 Boogaloo • Zagreb
A 15-minute walk south of the train station, Boogaloo is a 1,500-capacity DJ club and live venue, opened in a spacious former cinema and cultural centre – scene of seminal shows by Laibach and Einstürzende Neubauten in the mid-1980s. Expect a varied schedule of retro parties, house or techno DJs, and live international metal acts.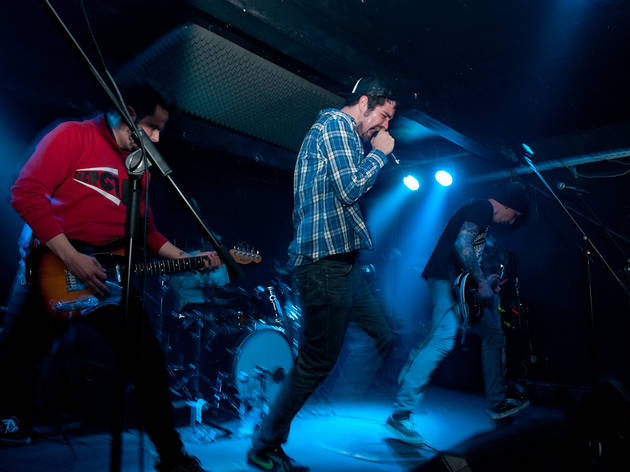 AKC Medika • Zagreb
Still going strong despite the municipal authorities' threat to dramatically raise the rent, this shrine to all things alternative grew out of Zagreb's anarchist movement and is still run as a non-profit-making collective. A courtyard decorated by some of Zagreb's best street artists has a café-bar on one side, and a concert venue-cum-club space on the other. Events range from anarcho-punk gigs to dub reggae DJs and cutting-edge dance music, with all kinds of other styles thrown in for good measure. Visual arts association Otomptom throw impromptu film evenings screening animation and shorts. Popular with a broad spectrum of Zagreb's club-hungry youth, Medika is much more than just a gathering point for the grungey underground.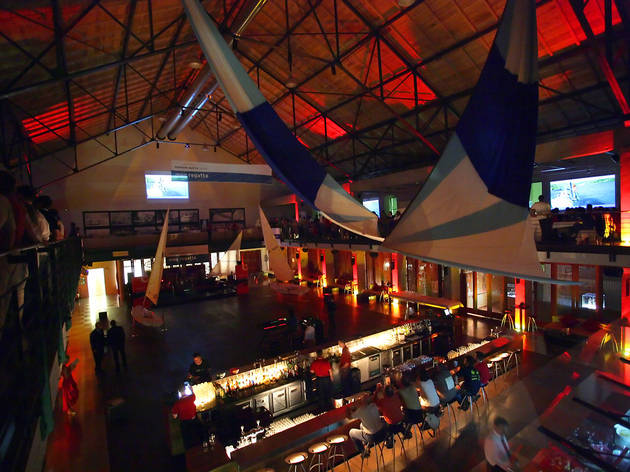 Arsenal • Zadar
Set in an expansive renovated 18th-century warehouse, Arsenal is unique in Croatia, in terms of size, ambience and the sheer variety of events and attractions. These include a gallery, cocktail bar and a popular à la carte restaurant upstairs. The spacious stage hosts world music, local klapa choral singing, name DJs and local bands. The sound is superb, thanks to installation by the Garden crew, and there's a show of some kind most evenings. Tables between the stage and the bar allow for lounging, sipping and snacking from the extensive menu – the space is cleared for gigs and dancing.