Music & Nightlife
Find the best clubs and nightlife in Croatia – and where to see the best live music shows, festivals and concerts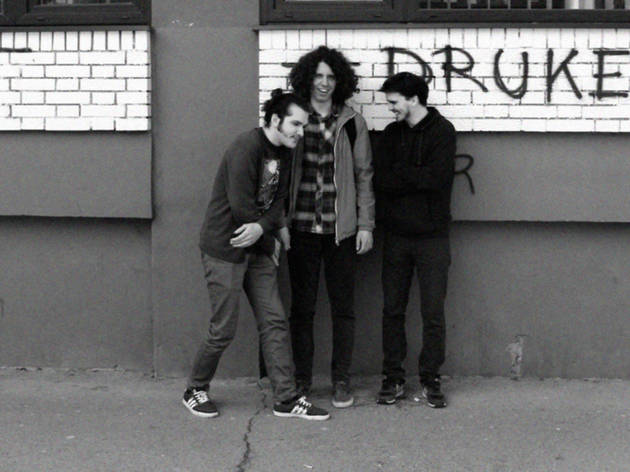 Introducing... Harvo Jay
Harvo Jay are a young trio from the city of Osijek in eastern Croatia. Some of that city's youth grumble there aren't so many things to do in Osijek; rather than complain, singer/guitarist Hrvoje Dešić, bassist/singer Marko Pernarčić and drummer Šimun Padovan spent their time getting really good at their instruments and writing songs, making their own fun (they also curate Osijek's sporadic, multi-faceted arts parties, Slamanje). Diverse influences such noise rock, Talking Heads, grunge, psychedelic pop and post hardcore don't always come across in their recordings, such as their two EPs, released in 2015 and 2016, or on debut album Sok od agonije (Agony Juice). 'We like to say we play Turborock,' says Pernarčić mischievously, their hard guitar-based rock and sometimes screamed, simplistic lyrics overtly expressing emotion. They are perhaps Osijek's best band of the moment and in 2018 will appear at Nigdjezemska in Zadar (3 Aug), SuperUho Festival in Primošten (7 Aug), Hoomstock Festival. Time Out are happy to debut the video for their new single 'Mlijeko', which will soon join the rest of their material on Harvo Jay's Bandcamp.  
Hoomstock
There are almost no international bands visiting Zagreb throughout August, but this nearby music festival will cure the cravings of music crazed consumers. Taking place in Hum na Sutli, about an hour's drive north of Zagreb, next to the Slovenian border, this two-day festival costs less than 100 kunas but features very exciting names from the region's music scene. Ex Haustor frontman Darko Rundek visits with his Ekipa ensemble, playing songs from his nearly 40-year career. Other highlights include cult Rijeka singer Damir Urban and band, plus Belgrade psych-garage trio Dogs In Kavala. Don't miss Osijek's Harvo Jay; they're one of Croatia's best alternative rock bands of the moment. The festival cooperates with nearby spa Terme Tuhelj and offers a free bus service between the festival site and pools. There's free camping and a bus service from Zagreb found on their Facebook page.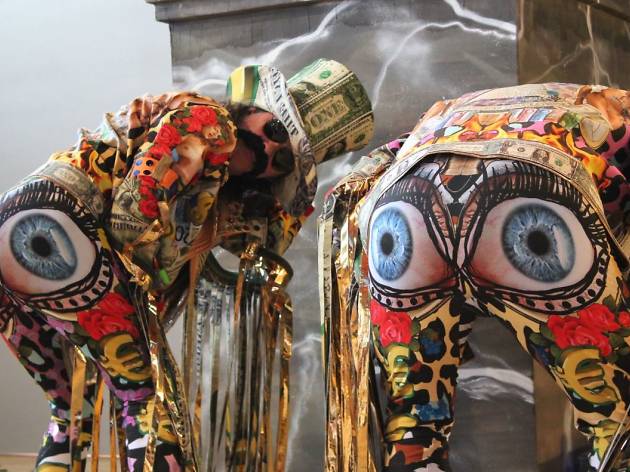 Let 3: 'I went to high-school in Bakar and we beat each other onto the school bus. It was great.'
Let 3 are Croatia's most provocative rock act. They come from Rijeka. Formed in the '80s, in the days of the city's lively post-punk scene, they have been challenging cultural taboos with their prankster-like behaviour ever since. Their shows are among the best rock concerts you could ever experience in Croatia, and for many young Croats, seeing a Let3 gig is a rite of passage. Founding members Damir "Mrle" Martinović and Zoran "Prlja" Prodanović still front the band. A curious and inspired soul, Martinović also appears alongside his wife Ivanka Mazurkijević in the experimental MrLee & IvaneSky band. But Martinović's artistic endeavours do not end there. For several years he was co-curator of Hartera, an alternative arts space located in a former paper factory inside one of the city's many abandoned industrial sites. The venue, and its Hartera Festival event, brought many famous names to Rijeka, including some of Europe's top DJs, and was cherished by the city's youth. Hartera may have closed, but Martinović is back co-curating another festival. Sailor Sweet & Salt Festival is again a multi-faceted endeavour, with Martinović ambitiously collaborating with Rijeka's science community to turn the sound of their city into a piece of visual art. The event is a key part of Rijeka 2020 Capital of Culture and has an exciting music programme attached. It begins on Friday 27 July with a live concert featuring Darko Rundek & Ekipa, Urban&4 and Mr.Lee & IvaneSky, continuing on Saturda
Discover Croatia's best nightlife venues
Recommended live music events and concert venues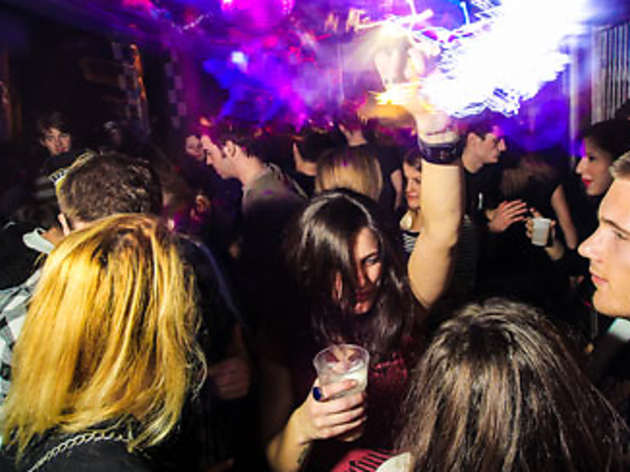 Tvornica kulture • Zagreb
Tvornica kulture ('The Culture Factory') has established itself as Zagreb's leading medium-sized venue for live rock and pop. The fashionably black, 1,800-capacity main hall (Veliki pogon, 'Large Workshop') has now been augmented by the addition of a much more intimate small hall (Mali pogon), which hosts gigs by local bands and disc-spinning after-parties. Mali pogon also works as a café during the day. Concerts take place several times a week, with club nights featuring DJs and visuals at weekends. Ticket prices range from 35kn to 200kn depending on who is playing. Draught beer 15kn, imported Czech Budweiser in bottles 20kn.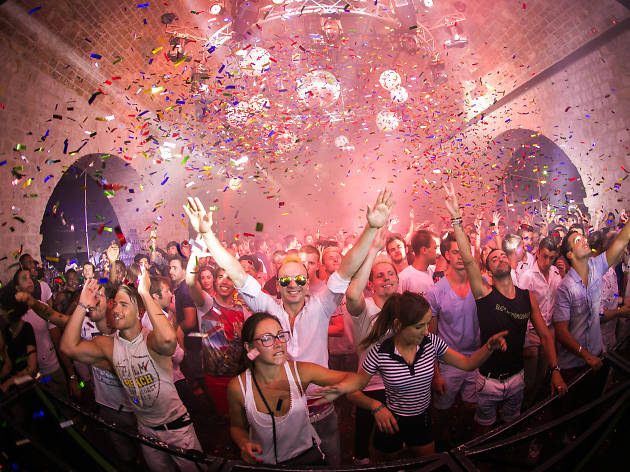 Revelin Culture Club • Dubrovnik
A club venue since summer 2011, the angular 16th-century fortress that marks the eastern end of Dubrovnik's Old Town has become the place to go after drinking-up time has been called in the town centre's other bars. Luckily, Dubrovnik's military architects had the foresight to construct what is an ideal venue for a club: the stark interior of bare stone blocks, complete with arched aisle spaces and lofty barreled roofs, provide the perfect backdrop for the state-of-the-art light-show. What Renaissance Ragusans might have made of the lithe females dancing in cages is another question entirely. With an elongated bar, large dancefloor and plenty of surrounding nooks and crannies, it's the kind of place that can cater for large numbers of people without making them feel pushed around. A lot of leading Croatian pop and rock acts perform here throughout the year. In summer, there'll probably be an international DJ appearing here every weekend throughout the season - 2012 saw Fat Boy Slim, Martin Solveig and sundry others lug their record boxes up Revelin's stone steps.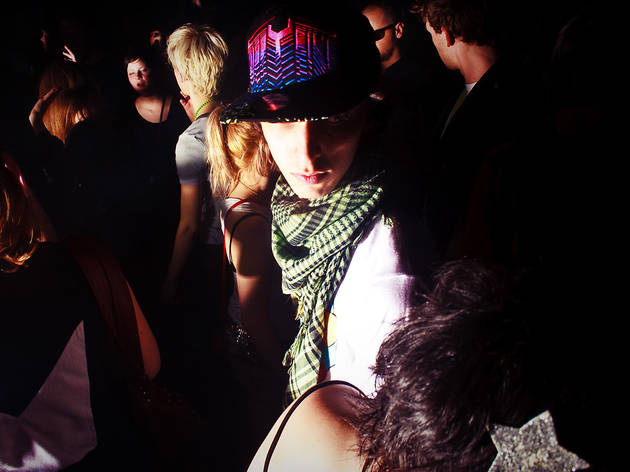 Boogaloo • Zagreb
A 15-minute walk south of the train station, Boogaloo is a 1,500-capacity DJ club and live venue, opened in a spacious former cinema and cultural centre – scene of seminal shows by Laibach and Einstürzende Neubauten in the mid-1980s. Expect a varied schedule of retro parties, house or techno DJs, and live international metal acts.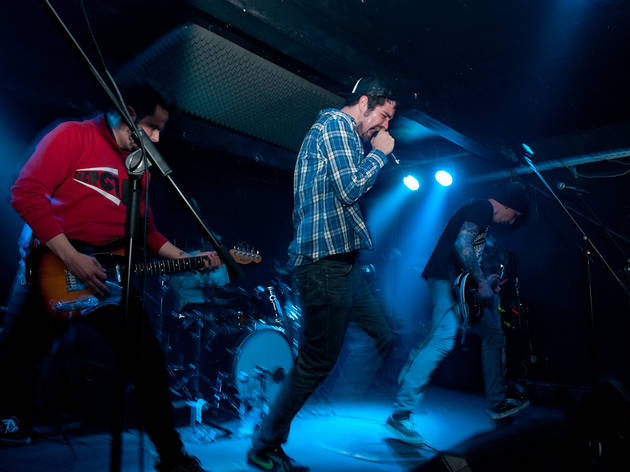 AKC Medika • Zagreb
Still going strong despite the municipal authorities' threat to dramatically raise the rent, this shrine to all things alternative grew out of Zagreb's anarchist movement and is still run as a non-profit-making collective. A courtyard decorated by some of Zagreb's best street artists has a café-bar on one side, and a concert venue-cum-club space on the other. Events range from anarcho-punk gigs to dub reggae DJs and cutting-edge dance music, with all kinds of other styles thrown in for good measure. Visual arts association Otomptom throw impromptu film evenings screening animation and shorts. Popular with a broad spectrum of Zagreb's club-hungry youth, Medika is much more than just a gathering point for the grungey underground.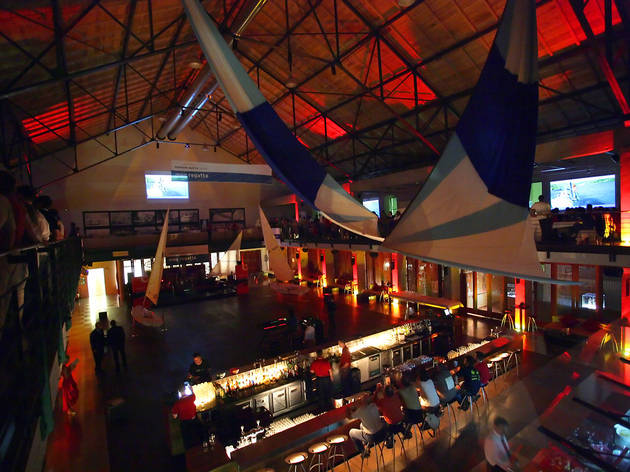 Arsenal • Zadar
Set in an expansive renovated 18th-century warehouse, Arsenal is unique in Croatia, in terms of size, ambience and the sheer variety of events and attractions. These include a gallery, cocktail bar and a popular à la carte restaurant upstairs. The spacious stage hosts world music, local klapa choral singing, name DJs and local bands. The sound is superb, thanks to installation by the Garden crew, and there's a show of some kind most evenings. Tables between the stage and the bar allow for lounging, sipping and snacking from the extensive menu – the space is cleared for gigs and dancing.