Heads up! We're working hard to be accurate – but these are unusual times, so please always check before heading out.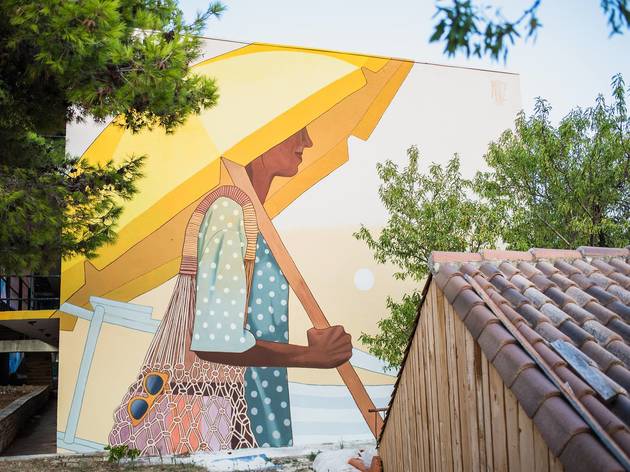 1/62
© Graffiti Na Gradele
Street art festival Graffiti na Gradele translates to 'Grilled Graffiti', honouring grilled fish often eaten in its home, Brač island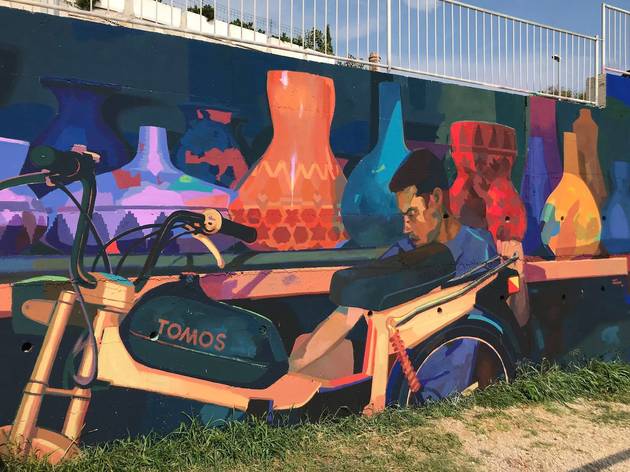 2/62
© Graffiti Na Gradele
Another piece from Brač's Graffiti Na Gradele street art festival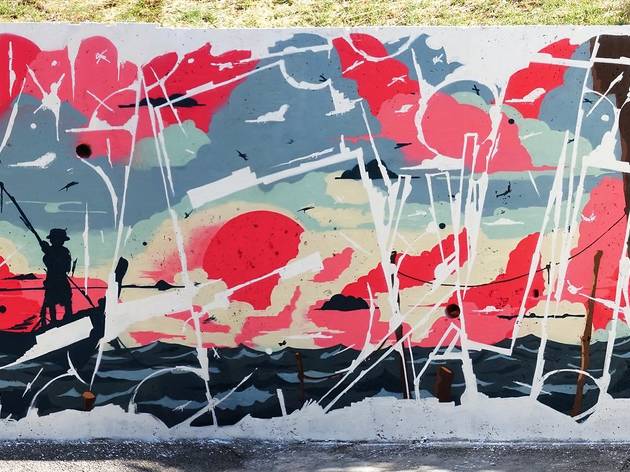 3/62
© Graffiti Na Gradele
A wonderfully abstract piece from Graffiti Na Gradele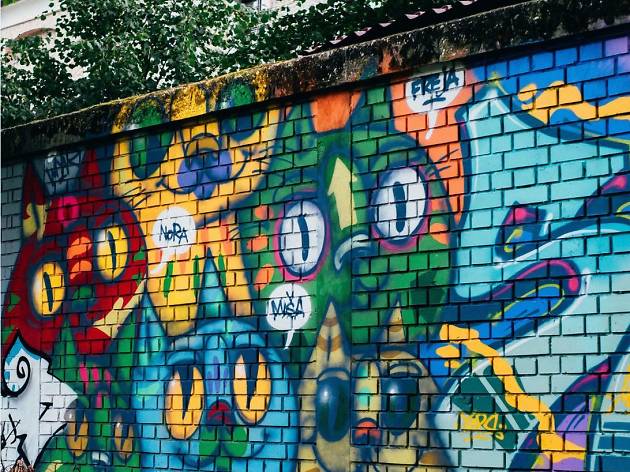 4/62
© Art Park Zagreb
Work by renowned Croatian artist Lunar in the centre of Zagreb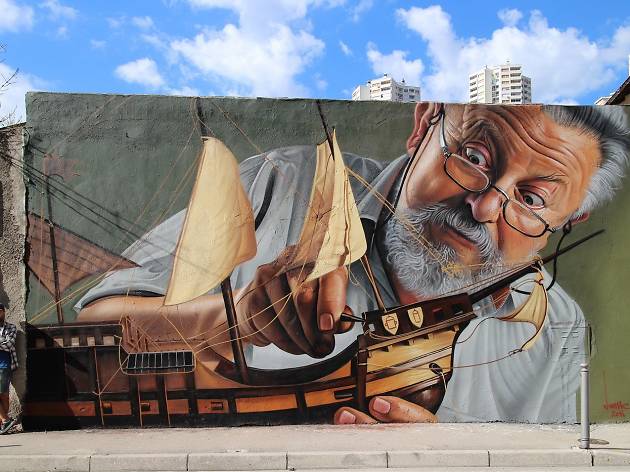 5/62
© StreetArtNews
A realistic piece called 'Nitpicking' by lauded Croatian artist Lonac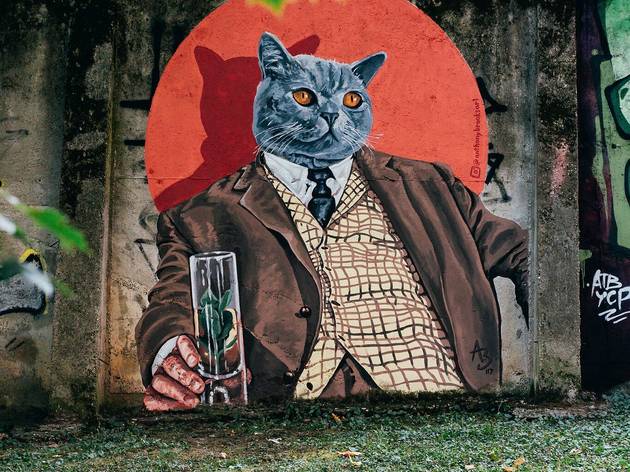 6/62
© Art Park
Art by US-native artist Anthony Brooks in Old Town Zagreb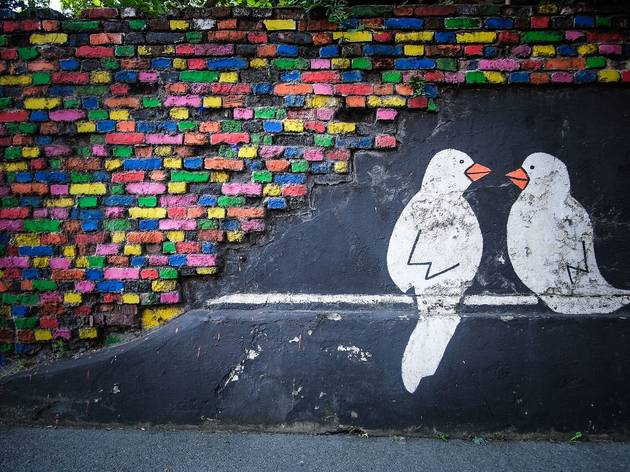 7/62
© Sanjin Kaštelan
A mix and match of mediums on Zagreb's Branimirova street
8/62
© Lice Grada / licegrada.hr
Branimirova street is known for the splendid street art that flanks it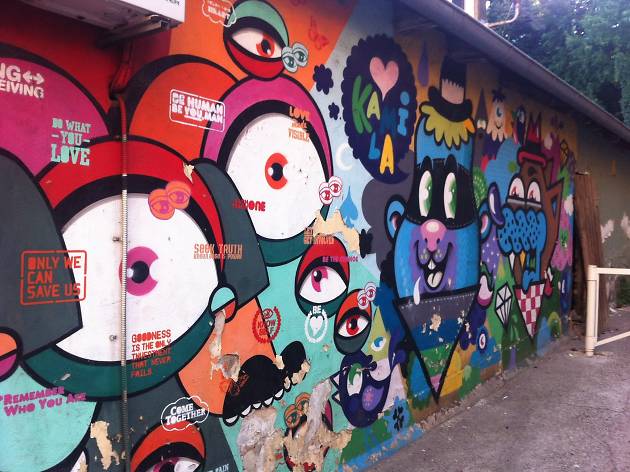 9/62
© Time Out Croatia
Captivating characters on Zagreb's central Vlaška street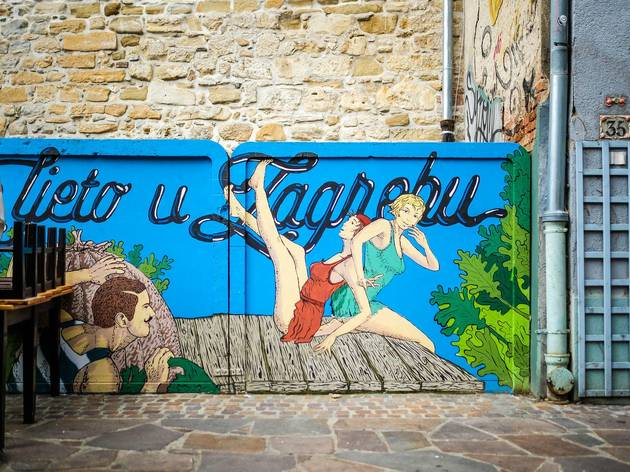 10/62
© Sanjin Kaštelan
Mali Medo pub decor on Zagreb's famous Tkalčićeva street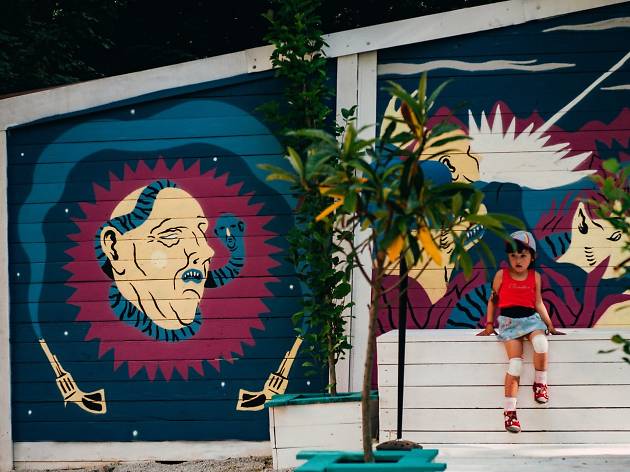 11/62
© Art Park
Croatian artist Marin Remić's (aka Smelly Feet Guy) work on display in central Zagreb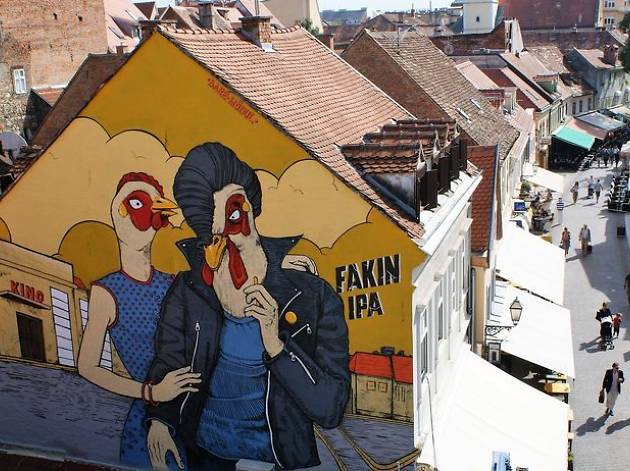 12/62
© Mali Medo
Much-photographed work by Croatian artist Boris Bare at Tkalčićeva street's Mali Medo pub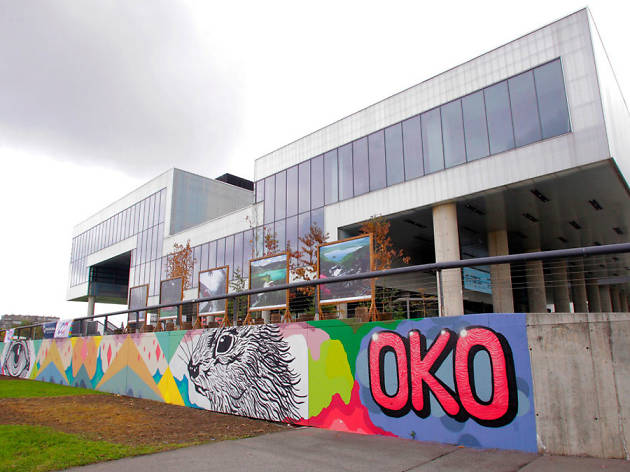 13/62
© Kristijan Smok
One of Croatian artist OKO's prolific works in front of Zagreb's Museum of Contemporary Art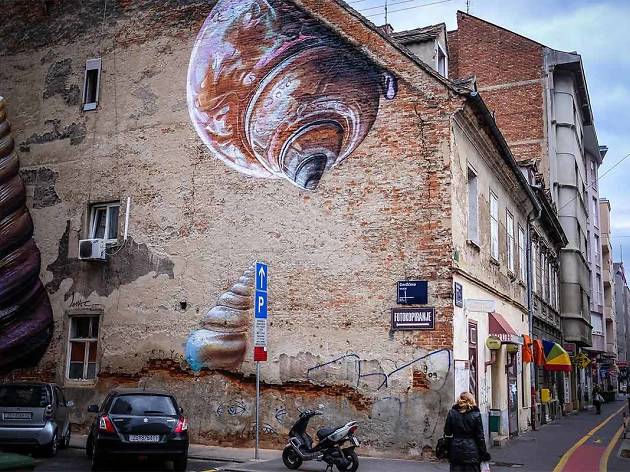 14/62
© Sanjin Kaštelan
'Xenophora' by Lonac in Zagreb's centre - since ruined by the March 22 earthquake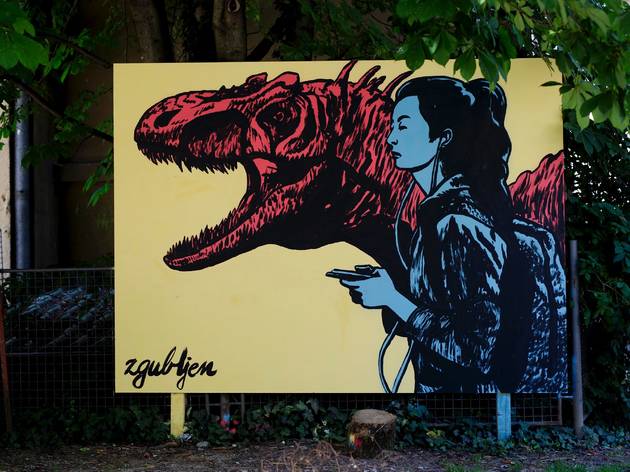 15/62
© Domagoj Blažević
Work displayed at the Art Park festival in Zagreb's Ribnjak park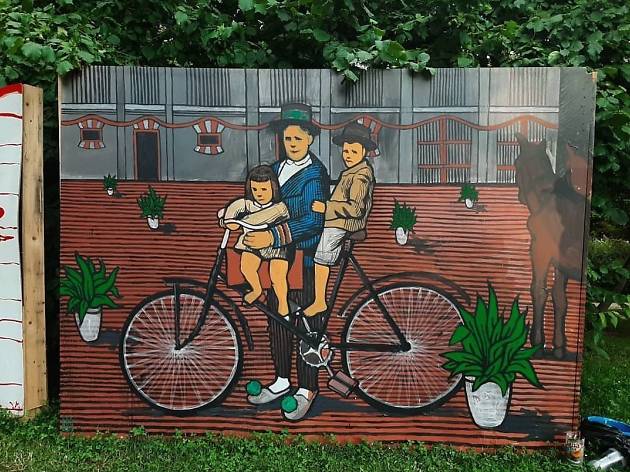 16/62
© Art Park
A piece by Croatian artist Mislav Lešić for the Art Park festival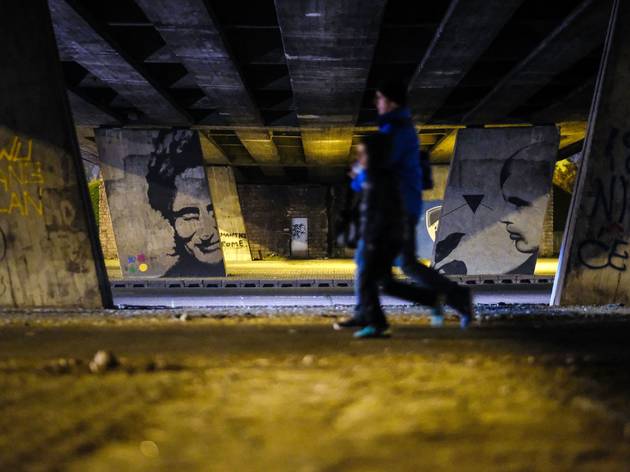 17/62
© Sanjin Kaštelan
An artistic surprise greets passersby on Zagreb's Selska street
18/62
© Marko Lopac
Painting in action at the Graffiti Na Gradele festival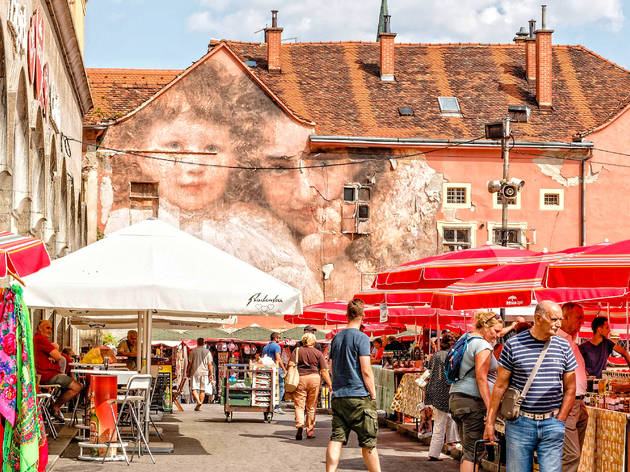 19/62
© José A. de Lucas Torre
Springtime sales at Zagreb's Dolac marketplace overlooked by street art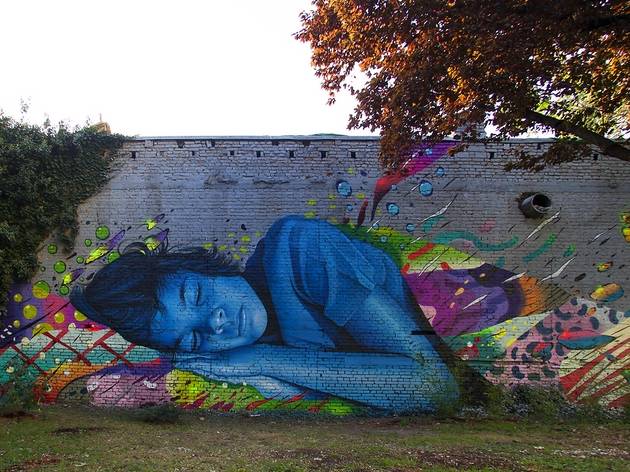 20/62
@ Lonac
Work by Lonac and fellow Croatian artist chez186 called 'Technicolor Dream' in Zagreb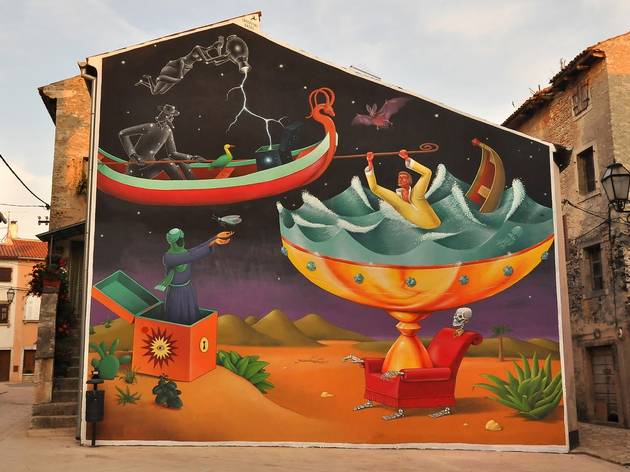 21/62
@Boobmarstick.com
Art by Ukranian street art duo Kazki stands out in the Istrian town of Vodnjan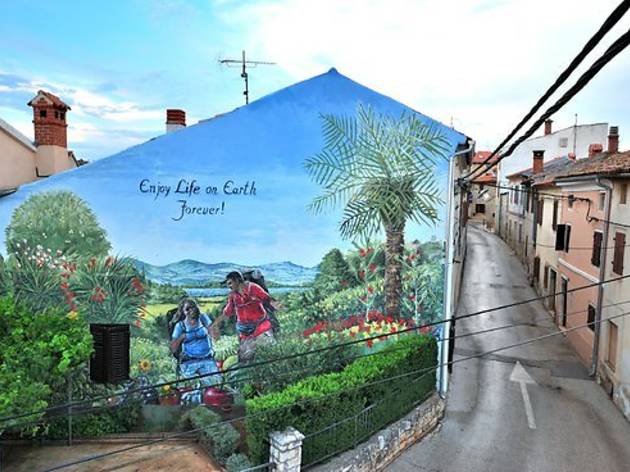 22/62
@ Vodnjan Tourist Board
A mural called 'Enjoy Life' by Croatia-native Stipan Tadić in Vodnjan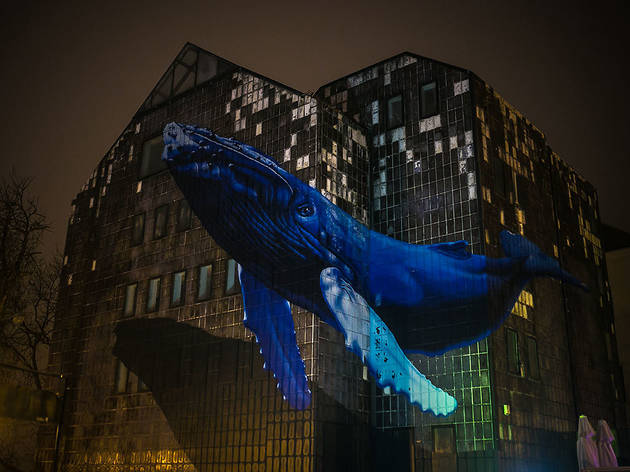 23/62
© Sanjin Kaštelan
'Anamorphosis' by French artist Etien in Zagreb's Upper Town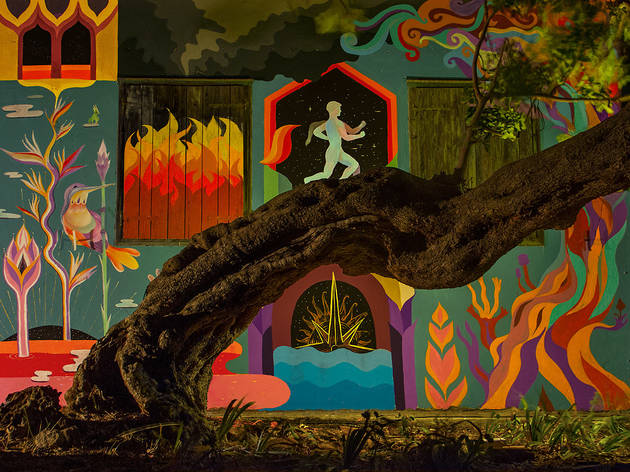 24/62
@ Yango Gonzalez
A mural by Croatian artist Šumski in the town of Komiža on Vis island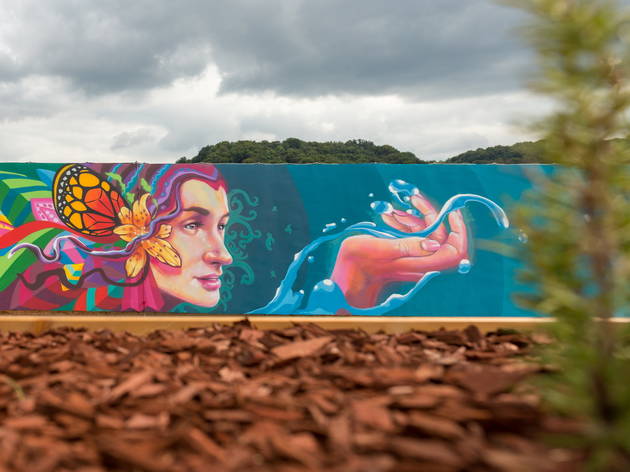 25/62
@ Terme Tuhelj
'ART&Spa' is a piece in Zagorje by Lunar and Mexican artist Farid Rueda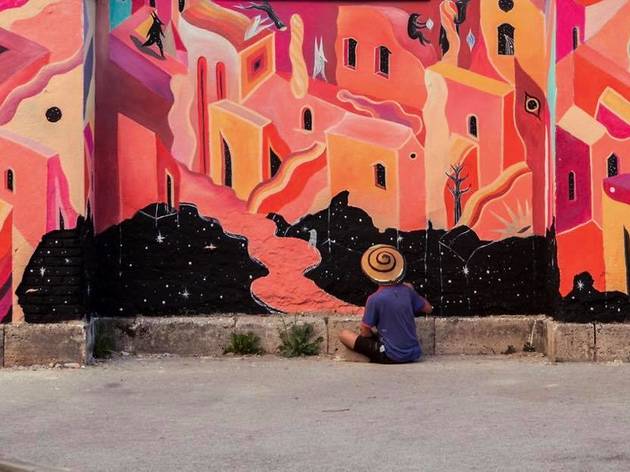 26/62
@ Doris Fatur
The outside of beloved Zagreb venue Lauba is graced by art from Šumski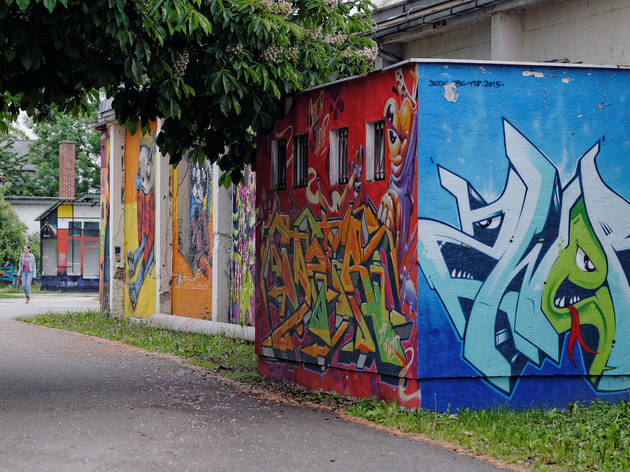 27/62
@ Zoran M.
Street art around Zagreb's buzzing Student Centre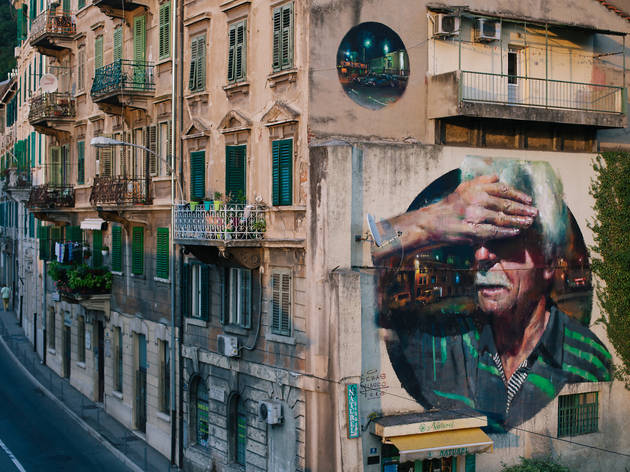 28/62
@ Marin Mester
The streets of Rijeka feature art by Spanish artist Sebas Velasco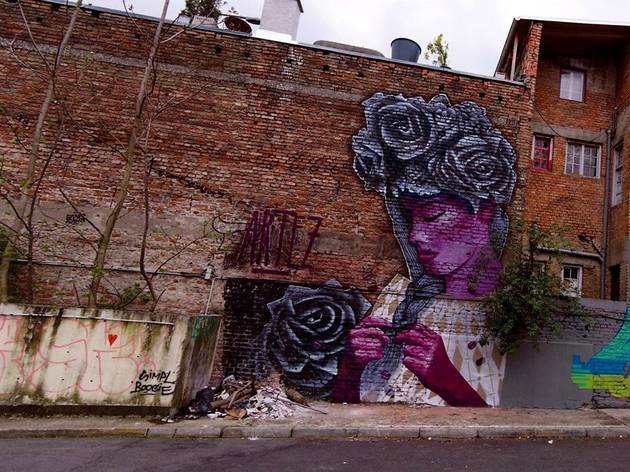 29/62
@ Artez
Serbian artist Artez's creation for Zagreb's Ohoho festival at Autonomous Cultural Center Medika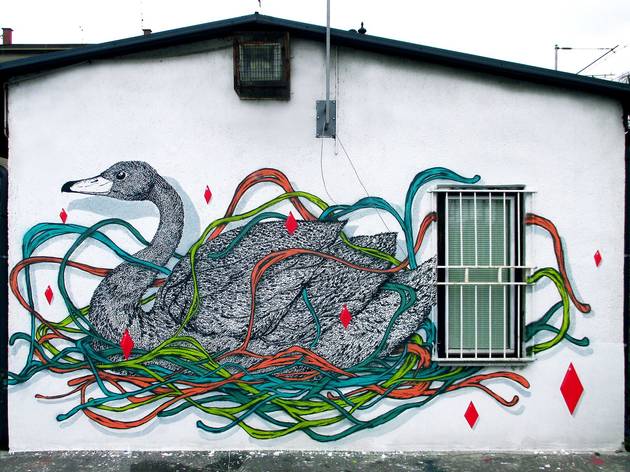 30/62
@ Street Art Croatia
'The Ugly Duckling' by artists OKO and chez186 for the European Union's Creart project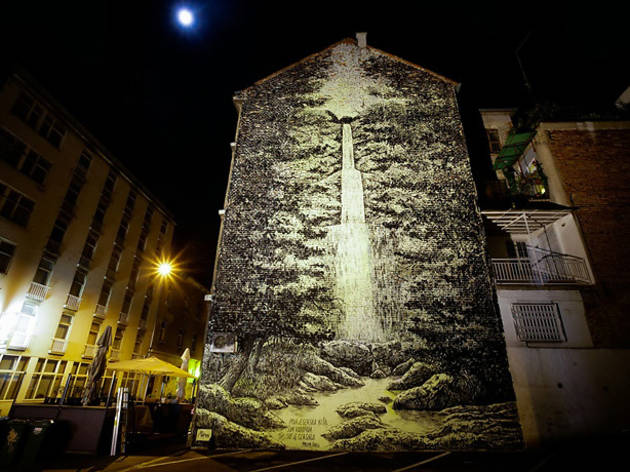 31/62
@ Miron Mirić
'Waterfall' by Croatian artist Miron Milić on Zagreb's Petrinjska street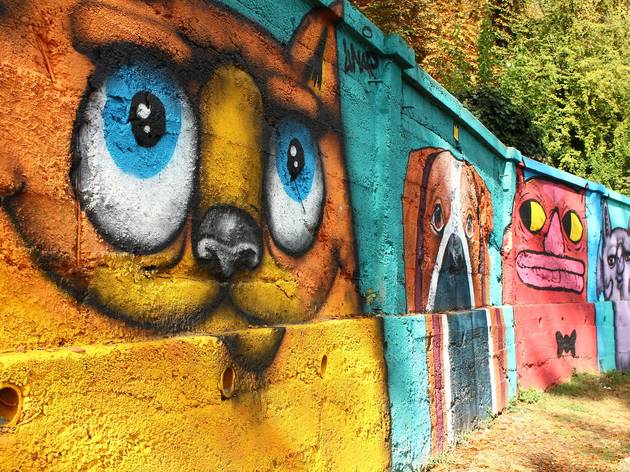 32/62
@ Eva-Maria Funke
Sunshine-brightened street art in Zagreb's central Ribnjak park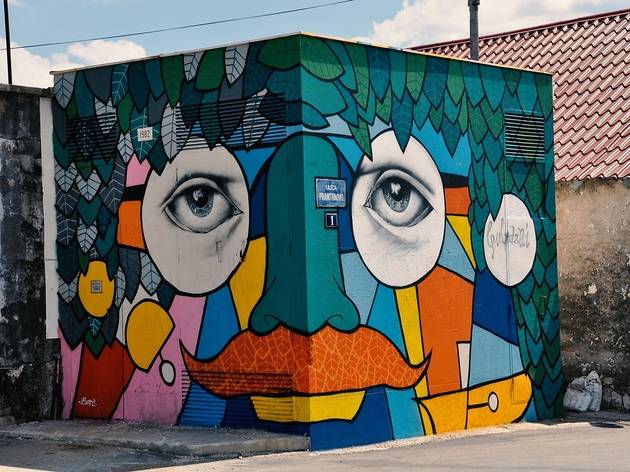 33/62
© Grad Opuzen
A mural created for street art festival 'Zen' in the town of Opuzen within Dubrovnik-Neretva County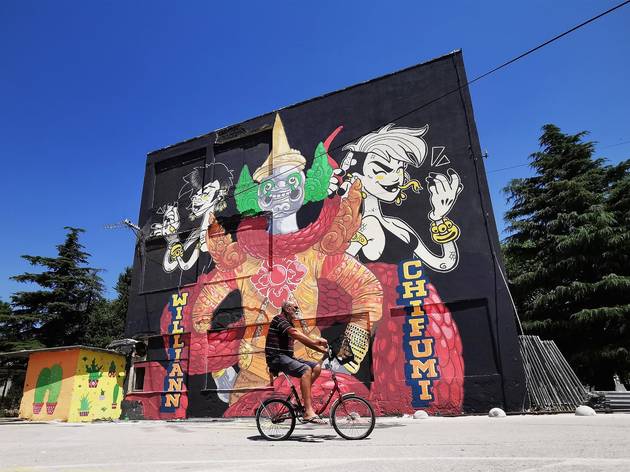 34/62
@ Art Festival Zen Opuzen
A decorated building in Opuzen by French artists Chifumi Krohom and Williann Wln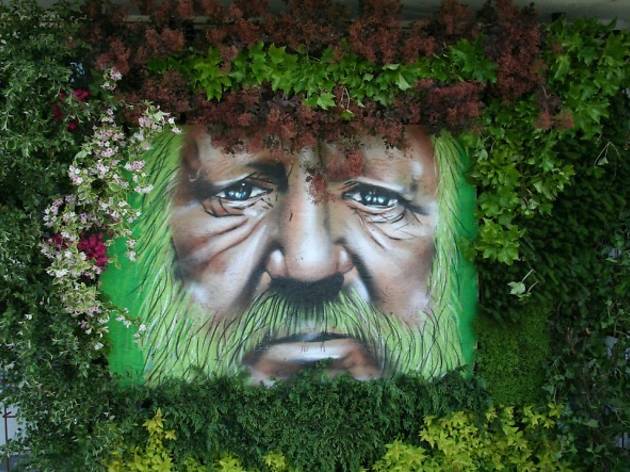 35/62
@ Boris Bane
Boris Bane's work on display at the Floraart festival in Zagreb's Bundek park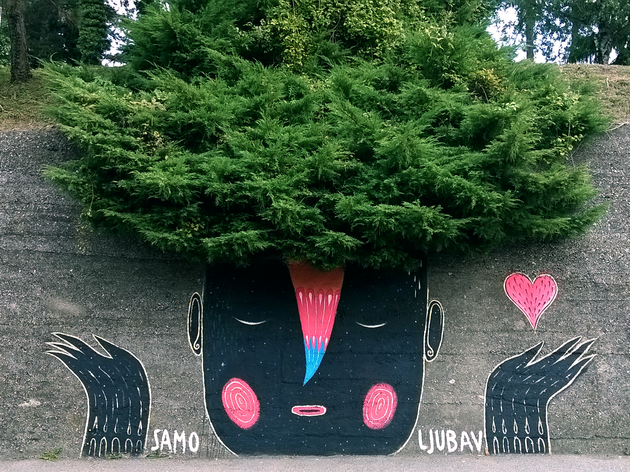 36/62
@ Šumski
'Only Love', a mural by artist Šumski in Krapina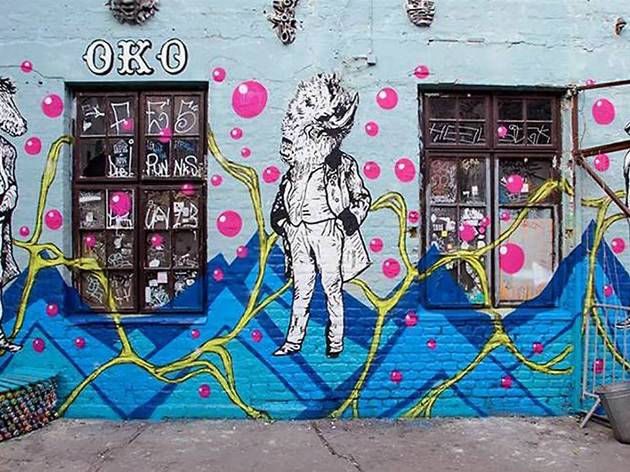 37/62
@ Kristijan Smok
Mural 'You need to nurture old friendships' by OKO in Zagreb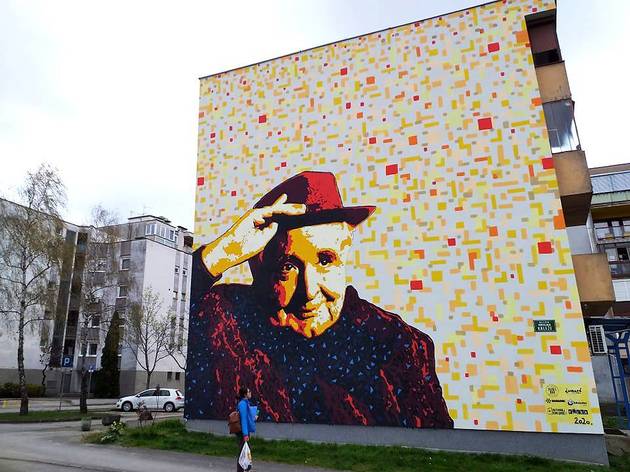 38/62
@ Leonard art & street art
Croatian artist Leonard Lesić's mural of famous Croatian writer Miroslav Krleža in Karlovac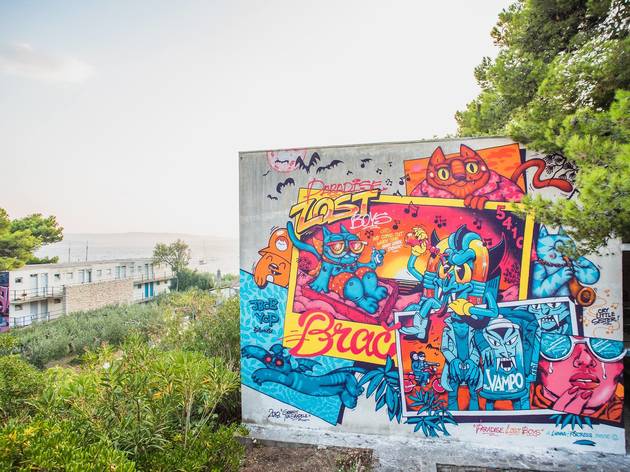 39/62
@ Graffitti na Gradele
'Lost Boys' by Lunar and German artist Flying Förtress on Brač
40/62
@ Graffiti na gradele
Collaborative work by Lunar, French artist Jace and Croatian artist Smack184 in the town of Bol on Brač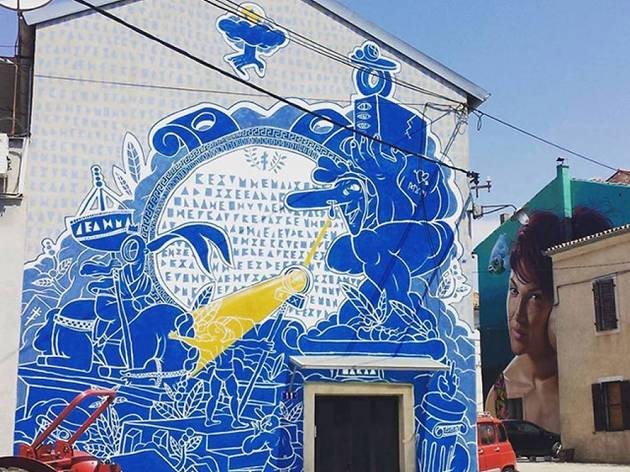 41/62
@ Boobmarstick.com
Murals light up the streets of Vodnjan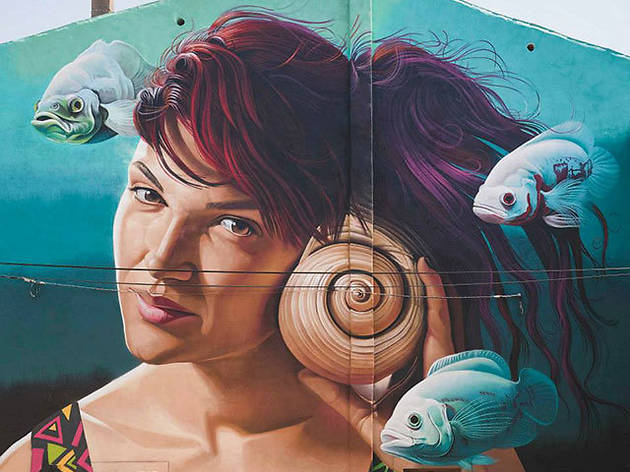 42/62
@ Boombarstick.com
A close-up of nautically inpsired street art in Vodnjan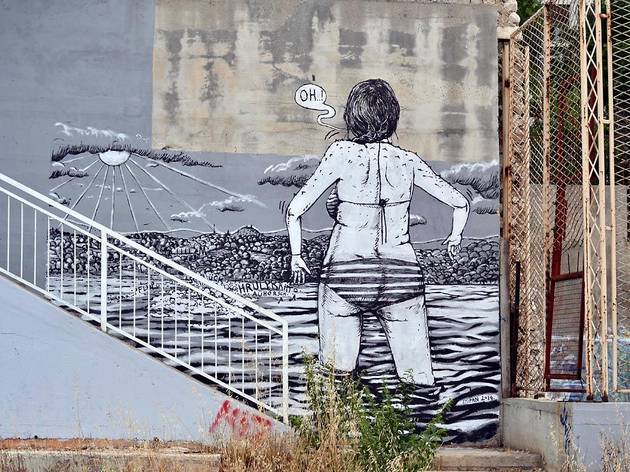 43/62
@ Ekran Festival
Stipan Tadić's work as part of Ekran Festival in Šibenik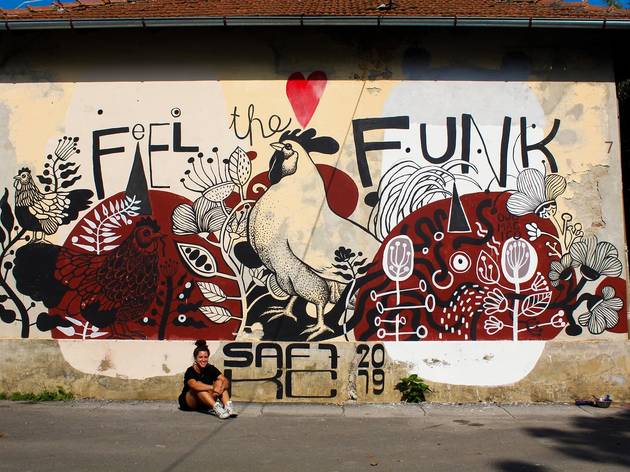 44/62
@ ojoMAGico
Mural 'Feel the FUNK' in the northern Croatian town of Koprivnica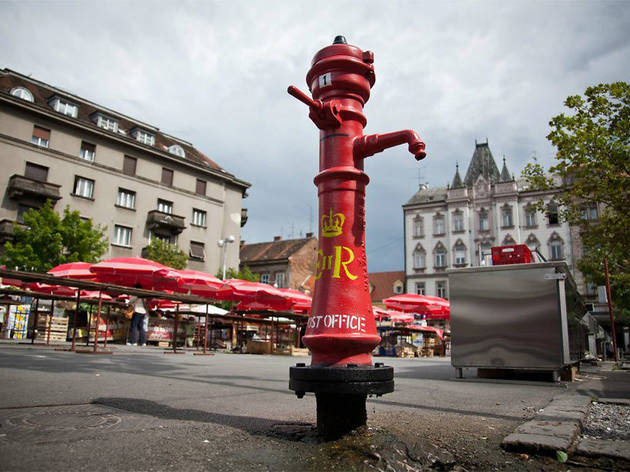 45/62
@ Pimp my Pump
Work from Zagreb's 'Pimp my Pump' project on display at the British square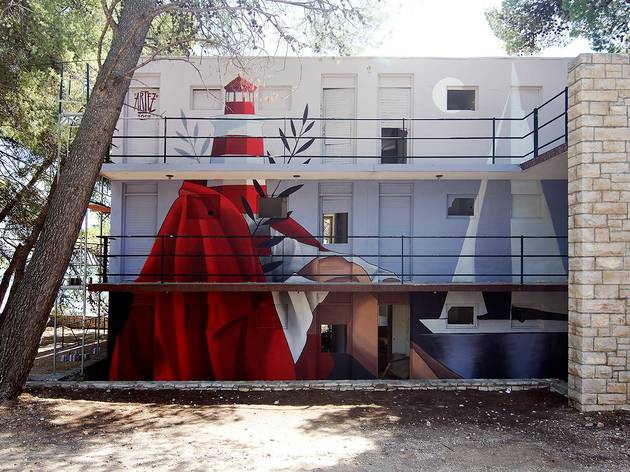 46/62
@ Graffiti na gradele
'Lighthouse', a mural by Artez on Brač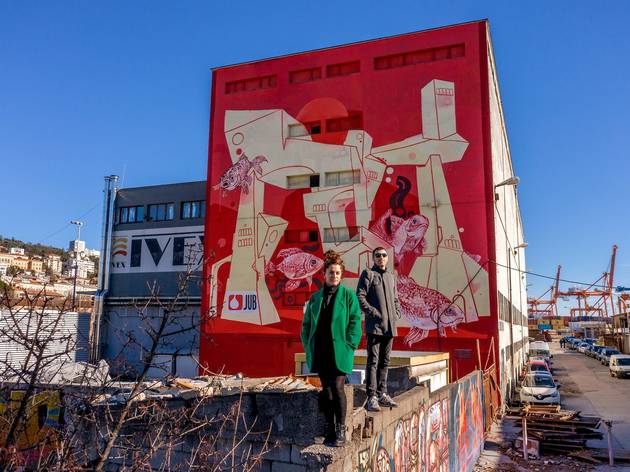 47/62
@ ojoMAGico with Mosk
'A Familiar Place', made for Rijeka's inauguration as 2020 European Capital of Culture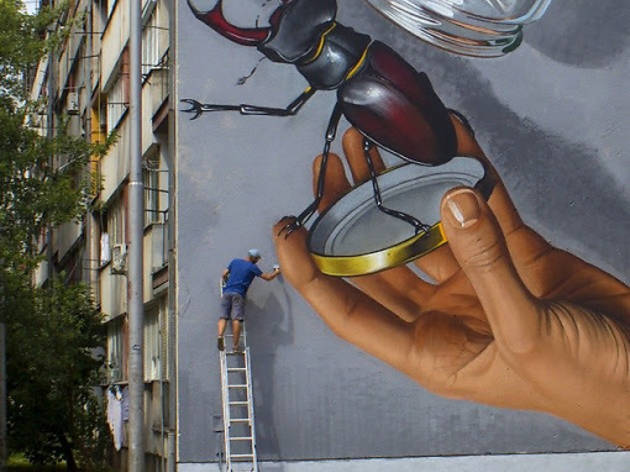 48/62
@ Lonac
Lonac working at the ReThink Festival in the northern Croatian town of Sisak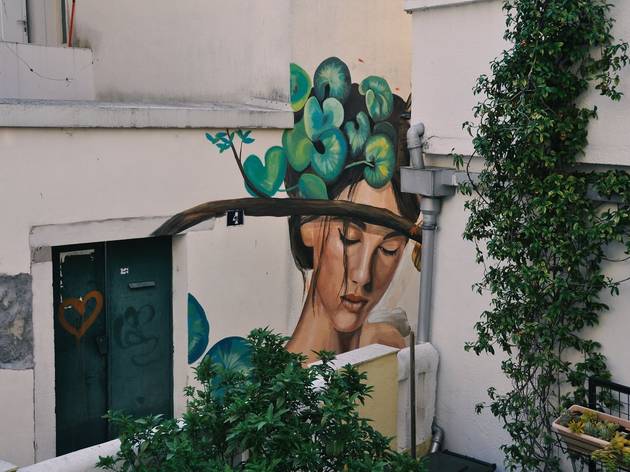 49/62
@ Art Festival Zen Opuzen
'From Pjaca to Riva' by Argentine artist Mabel Vicentef in Opuzen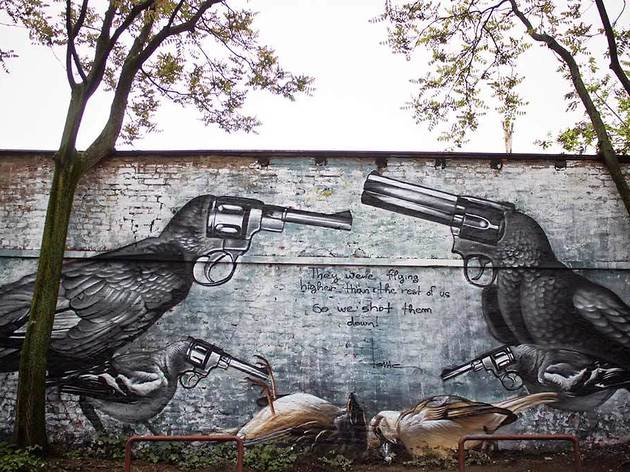 50/62
@ Lonac
'Flying Higher than the Others' by Lonac in Zagreb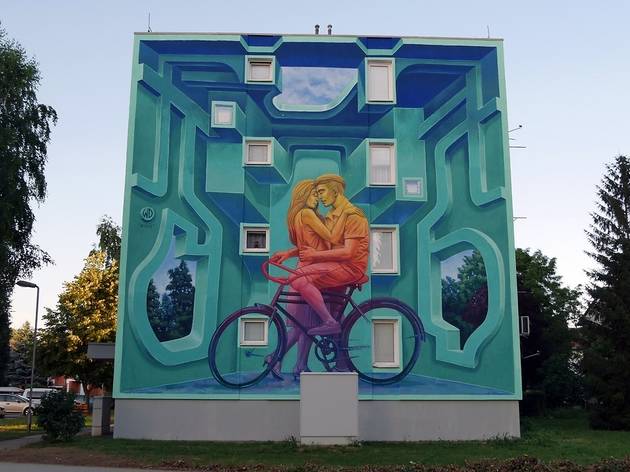 51/62
@ Vukavar Art Festival
Mural 'Dating' as seen at Vukavar's Art Festival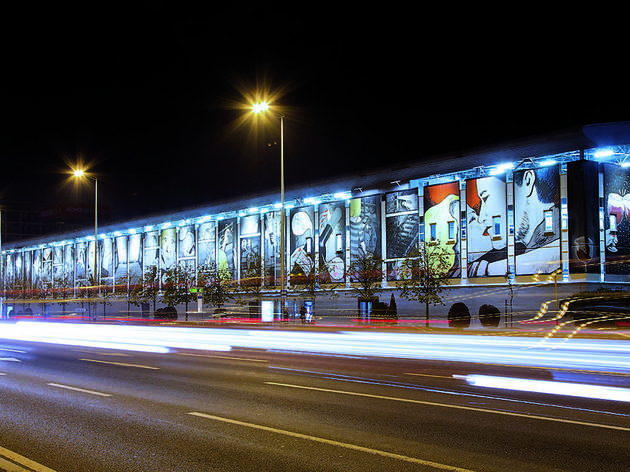 52/62
© Igor Nobilo - www.igornobilo.inf
'Digital Love Story' by Stipan Tadić lights up a Konzum store on Zagreb's Slavonska avenue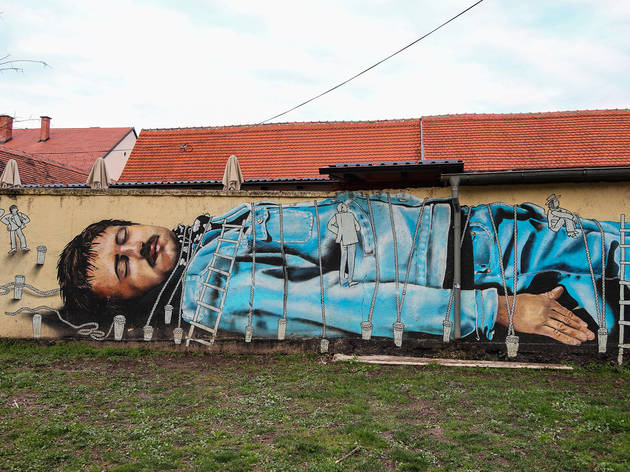 53/62
@ Pascale Nicoulaud
Work by French artist Pascale Nicoulaud in Zagreb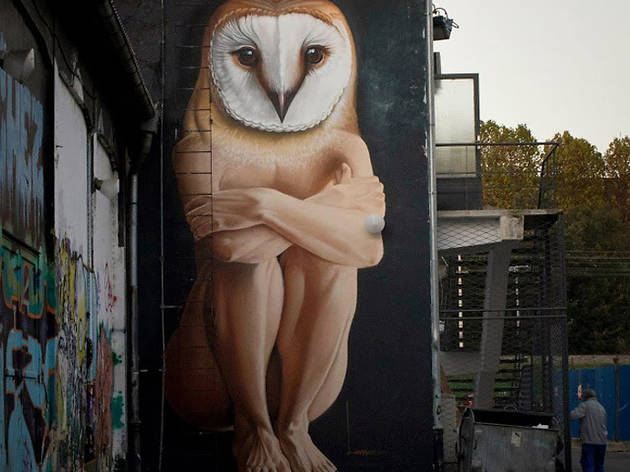 54/62
@ Lonac
'Owl', a mural by Lonac at Zagreb's Student Centre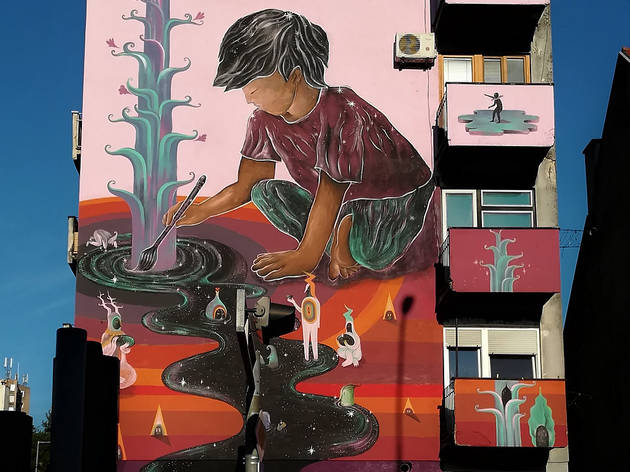 55/62
@ Šumski
A marvelous mural by Šumski in Sisak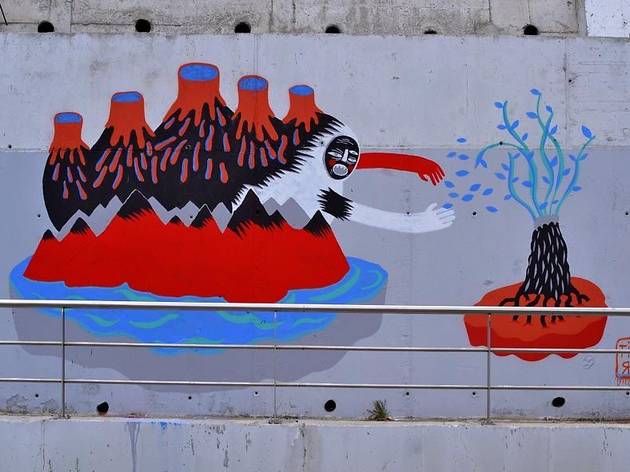 56/62
@ Ekran festival
Wonderful work by Serbian artist Tifani Rubi on display in Šibenik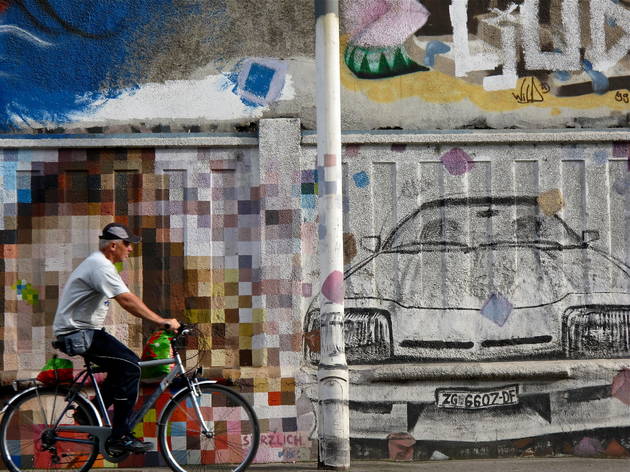 57/62
@ Alex L'aventurier
'Accident waiting to happen', a mural in Zagreb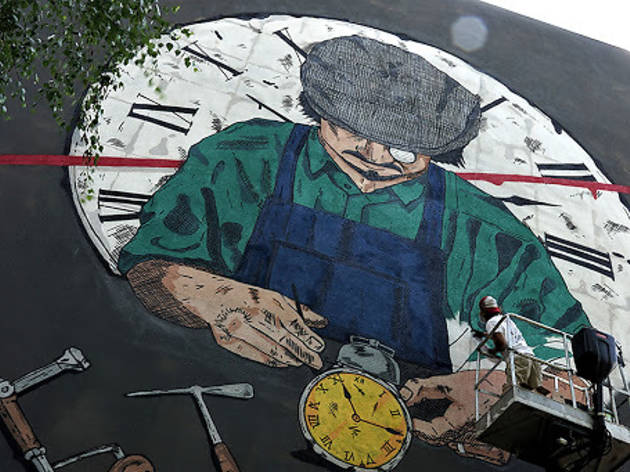 58/62
@ Grif Brewery
Boris Bare's piece for Grif Brewery in Zagreb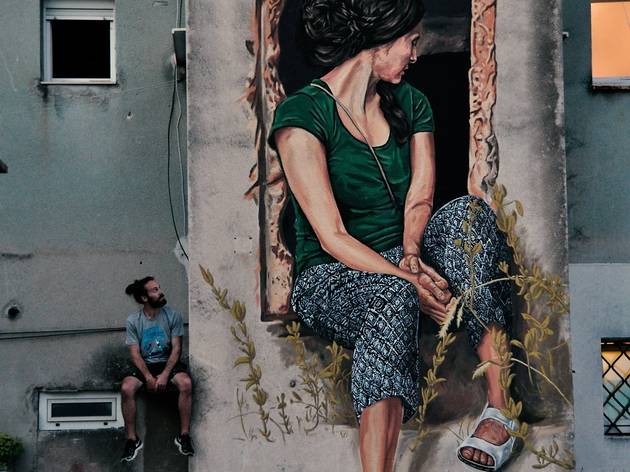 59/62
@ Art Festuval Zen Opuzen
'Čatrnja' by Anthony Brooks in Opuzen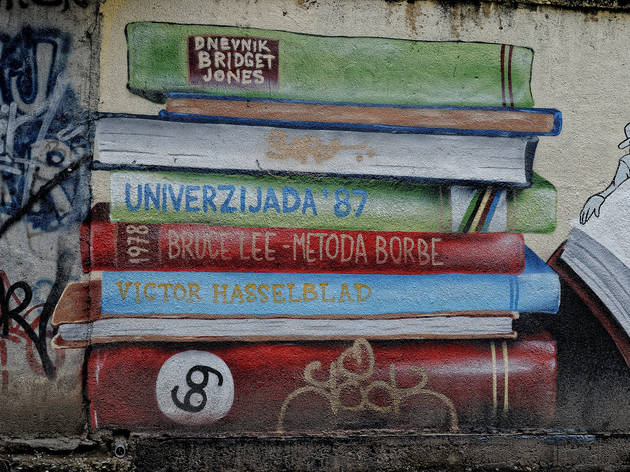 60/62
@ Zoran Mirković
A mural featuring books with titles in Croatian in Zagreb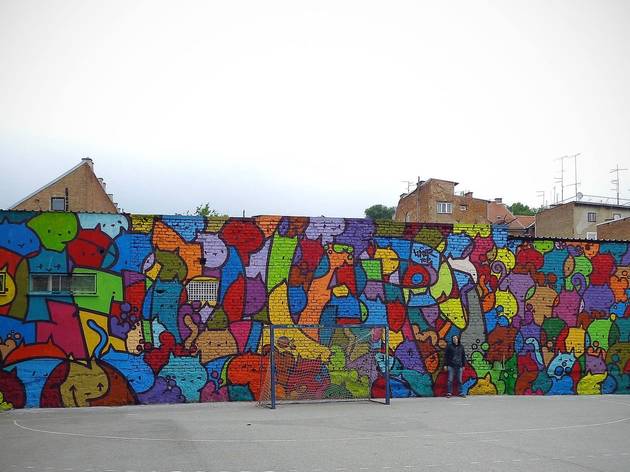 61/62
@ Lunar
A colourful wall by Lunar in Zagreb brightening up a cloudy day
62/62
@ Boris Bare
Opatovina street in Zagreb, made even more beautiful by Boris Bare
In pictures: 62 photos of Croatia's superb street art
Captivating street art illuminates the country's urban facades
Croatia's cities and towns could double as open-air art museums. Works by world-famous graffiti artists, as well as ingenious amateurs, capture eyes across the country. Street art, by nature, tends to come and go. Sun, rain and wind take their toll, buildings undergo reconstruction, new murals replace old. Take in the best of Croatian street art - some of which is now gone - with our gallery of 62 photos including lifelike portraits, marvelous mazes of geometric shapes and way-out abstracts.