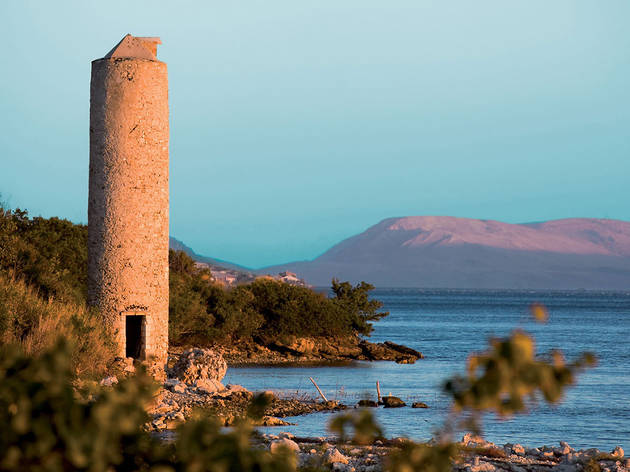 1/48
© Makol Agency / Novalja Tourist Board
Ruins of the mostly sunken Roman town of Cissa are today replaced by the modern city of Novalja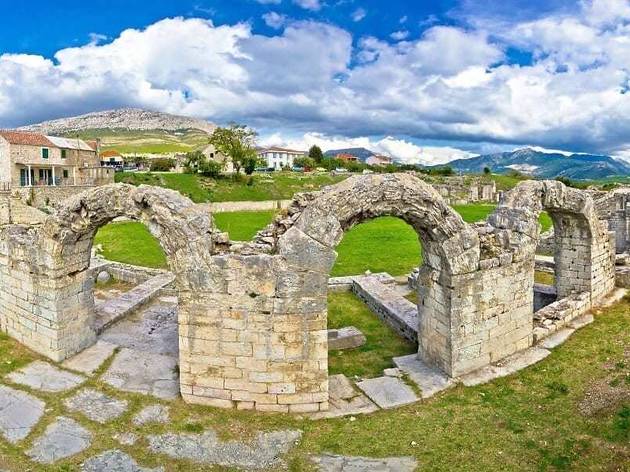 2/48
© xbrchx
Salona was originally an Illyrian settlement turned by ancient Romans into Dalmatia's central city of the time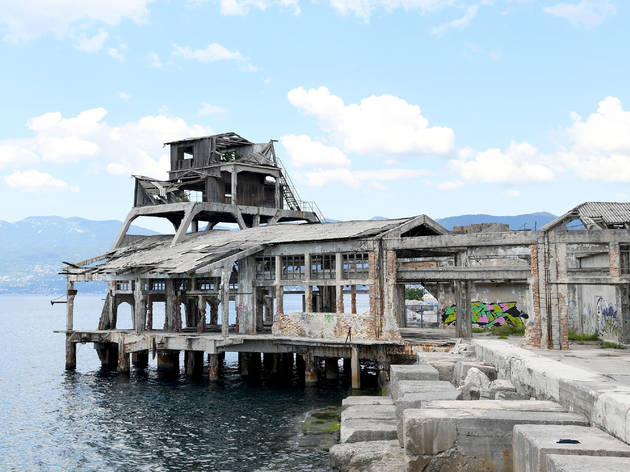 3/48
© Rijeka 2020 European Capital of Culture
The torpedo was invented in Rijeka by local Ivan Luppis, and the city's torpedo factory peaked in the 1900s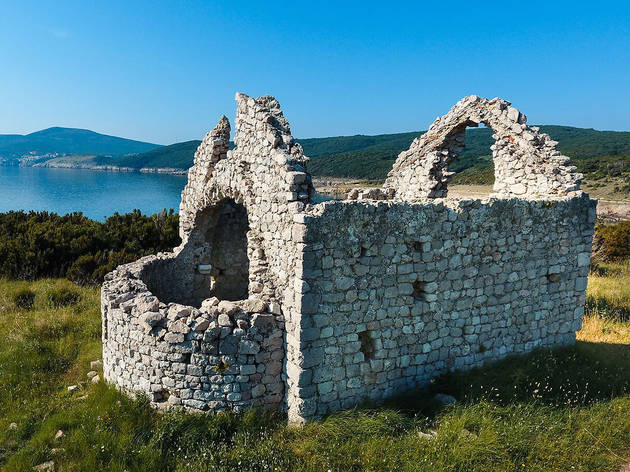 4/48
© Island of Krk Tourist Board
Ruins of the Romanesque Church of St. Maraka on Krk island date back to the 12th or 13th century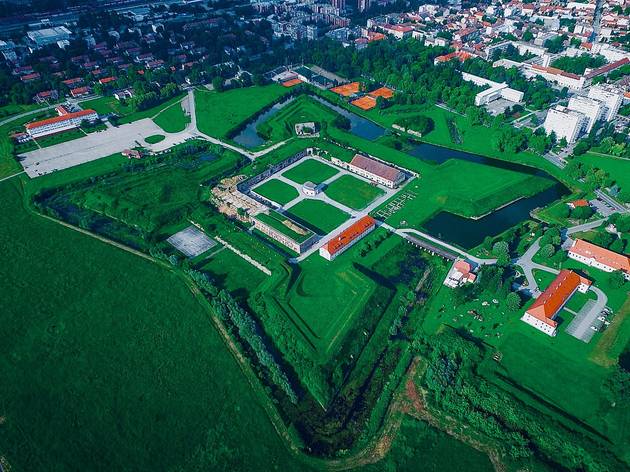 5/48
© Princeps d.o.o.
Construction on the now semi-ruined Slavonski Brod fortress began in 1751 and lasted over 60 years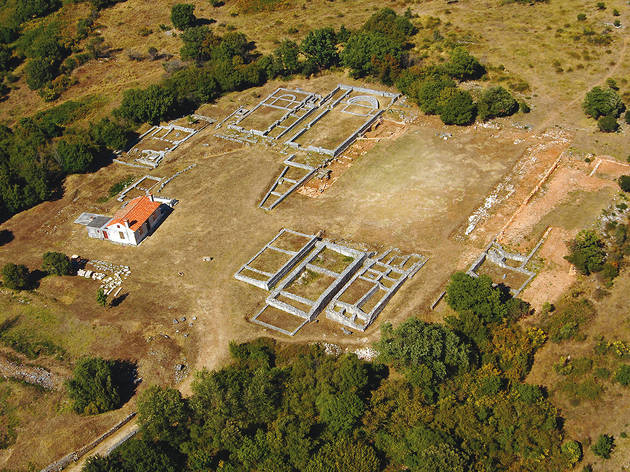 6/48
© Istria Culture
Nezakcij, one of Croatia's most important archeological sites today, was Istria's oldest city and dates back to pre-Roman times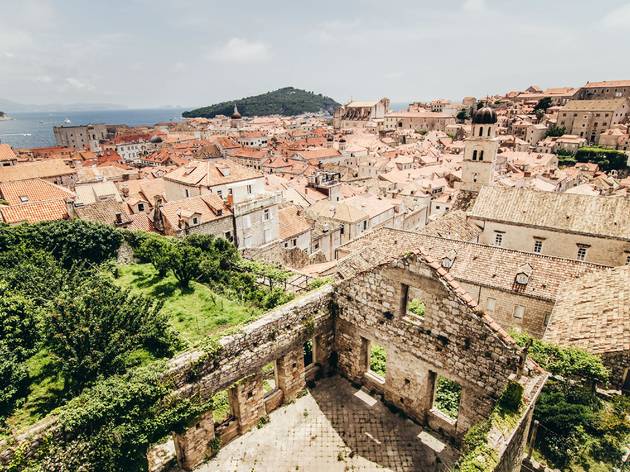 7/48
© radkovsky
A ruined stone house overlooks Dubrovnik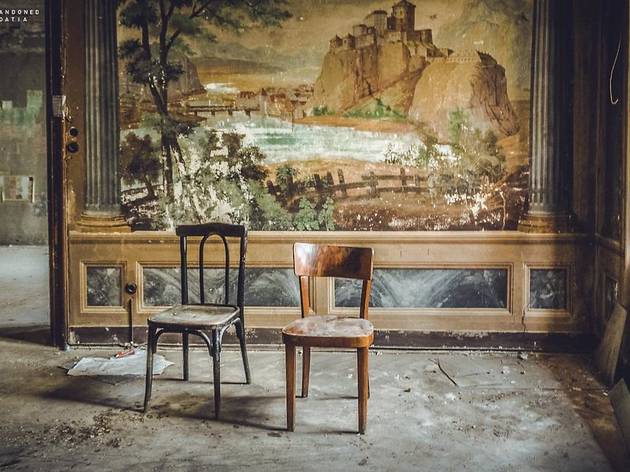 8/48
© Abandoned Croatia
18th-century Grlečić Jelačić palace murals still attempt to light up the crumbling space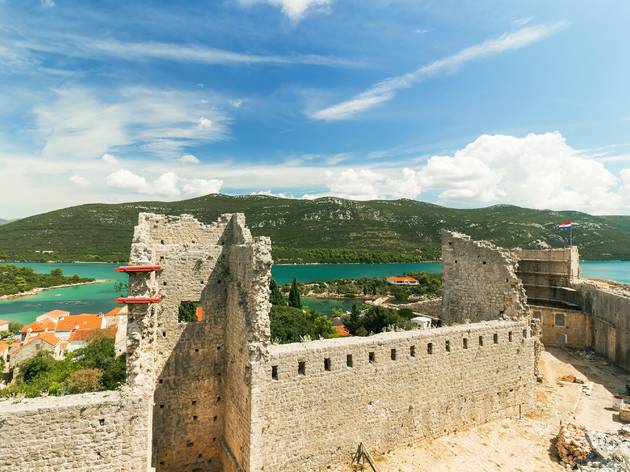 9/48
© Tomasz Pacyna
Built in 1333, the Ston walls served to protect the nearby Republic of Ragusa (today known as Dubrovnik)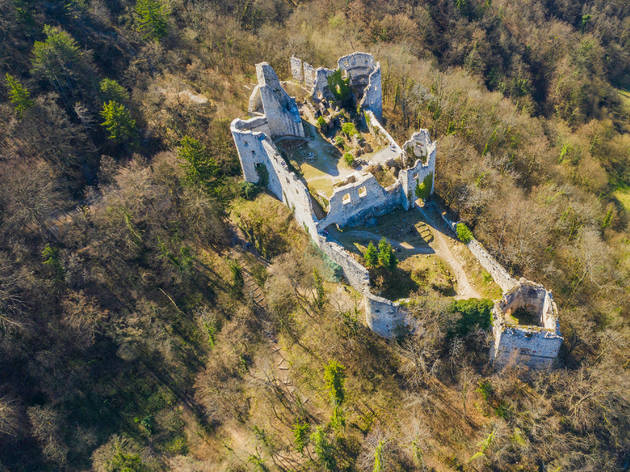 10/48
© ilijaa
Samobor's Old City overlooks the modern-day town and was built in 1268 by Czech King Otokara
11/48
© Boris Kačan / Croatian National Tourist Board
Vela cave on Korčula, which was inhabited from the Stone Age (around 20,000 B.C.) to the Middle Ages, houses ruins today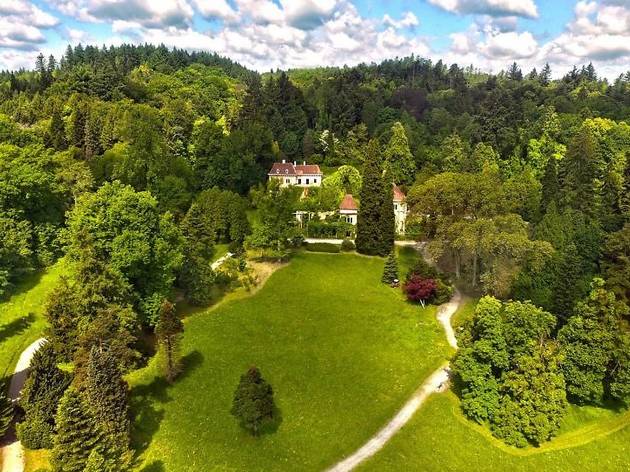 12/48
© Eivanec
Overgrown with various flora today, Opeka manor in Varaždin County is said to date back to the 18th century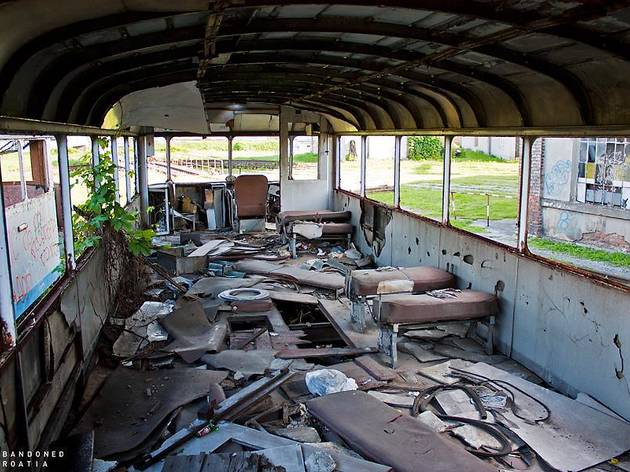 13/48
© Abandoned Croatia
Diesel trains known as 'Šinobuses' once connected northern Croatia but were replaced in the 20th century - they now sit in a train graveyard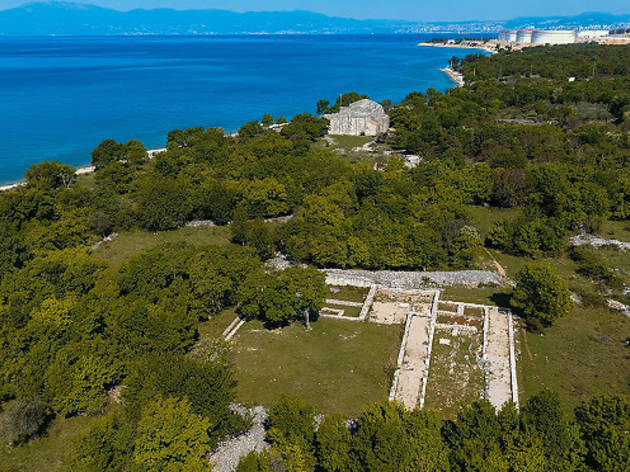 14/48
© Visit Krk
The Roman-era town of town Fulfinum on Krk island dates back to the 1st century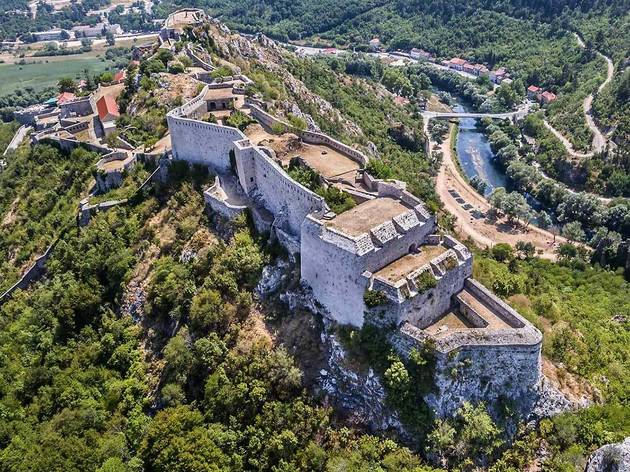 15/48
© Museum of Knin
Construction on the Knin fortress, which overlooks the Krka river, began in the 9th century AD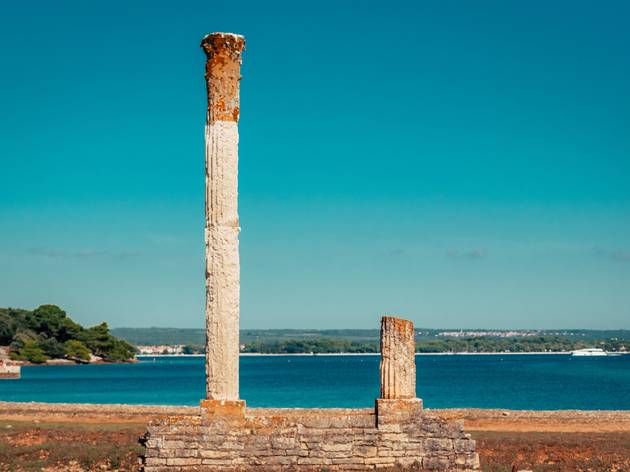 16/48
© Nick Kane
The Island archipelago of Brijuni houses Roman-era ruined villas which date back to the 1st century AD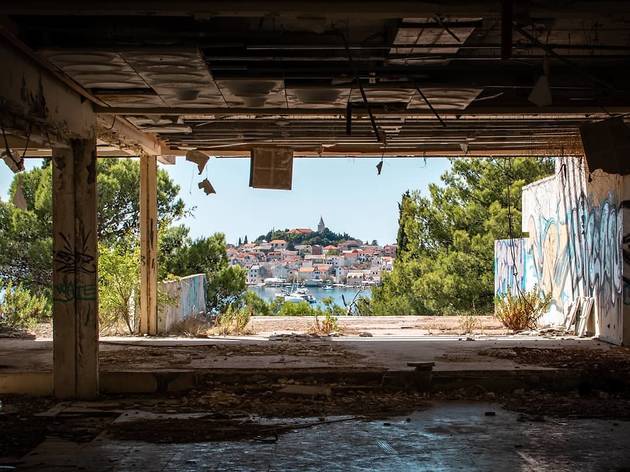 17/48
© Lauh47
Primošten peeks out from the ruins of 20th-century Hotel Marina Lučića, thought to have owned Europe's first nudist beach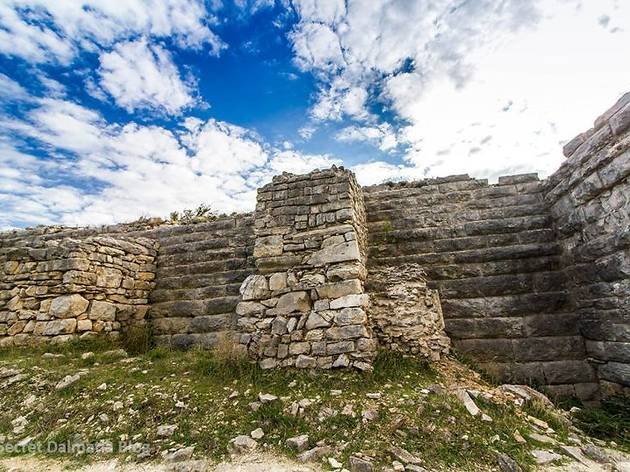 18/48
© Secret Dalmatia
30 km from Zadar, ruins from ancient settlement Asseria preserve the memory of its inhabitants from prehistory to the late Roman era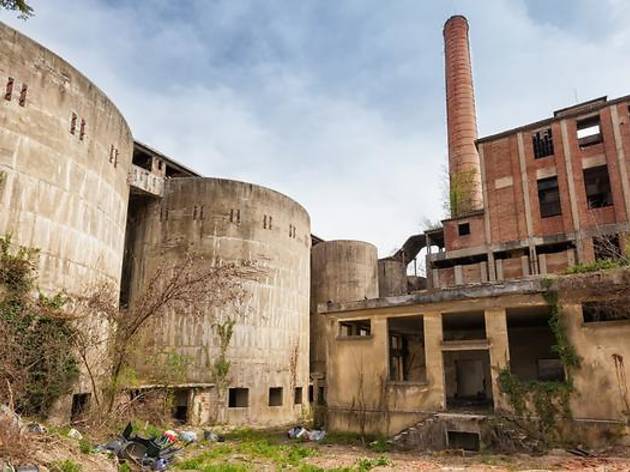 19/48
© Boytronic
The Zagreb industrial zone of Podsused was home to a massive cement factory in the 20th century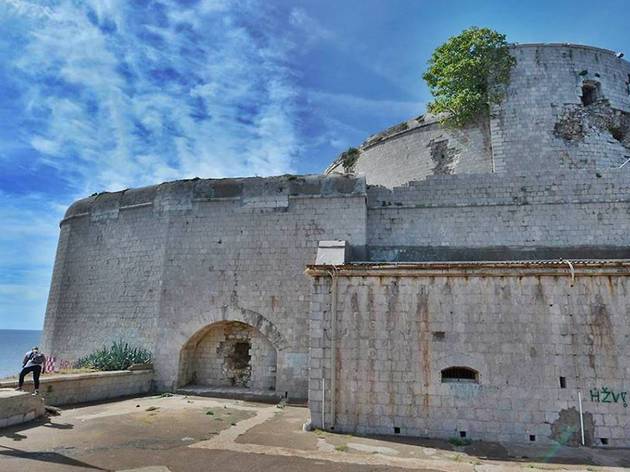 20/48
© Just Dubrovnik
Prevlaka fortress was built in 1853 and sits on Croatia's southernmost peninsula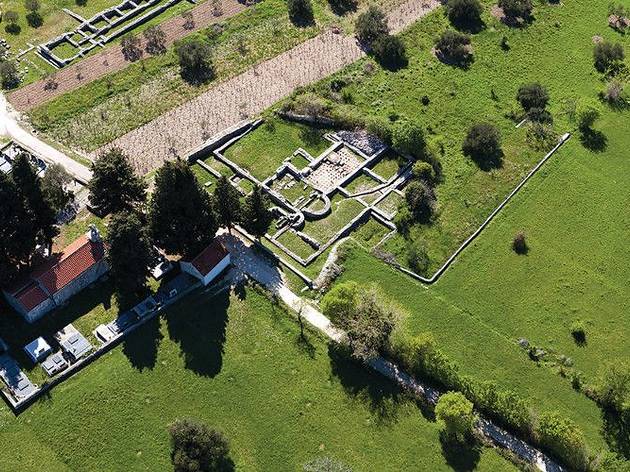 21/48
© Tris
The Danilo people lived on the Dalmatian coast from 4700 to 3900 B.C. - pictured are their ruins near Šibenik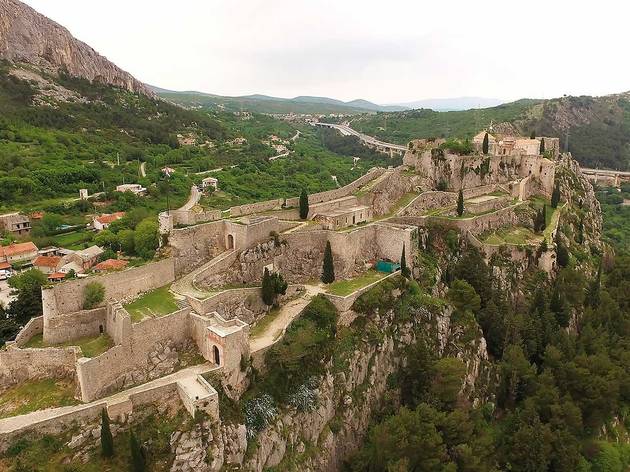 22/48
© Ivo Biočina / Croatian National Tourist Board
The medieval-era Klis fortress was built on a hilltop inhabited by Illyrians during the 2nd century B.C.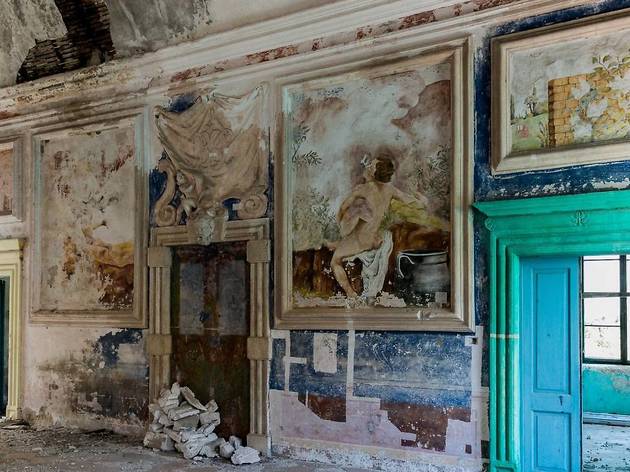 23/48
© Nela Laptoš
Bozdari mansion, built in the early 18th century, was a summer residence in Dubrovnik for the aristocratic Bozdari family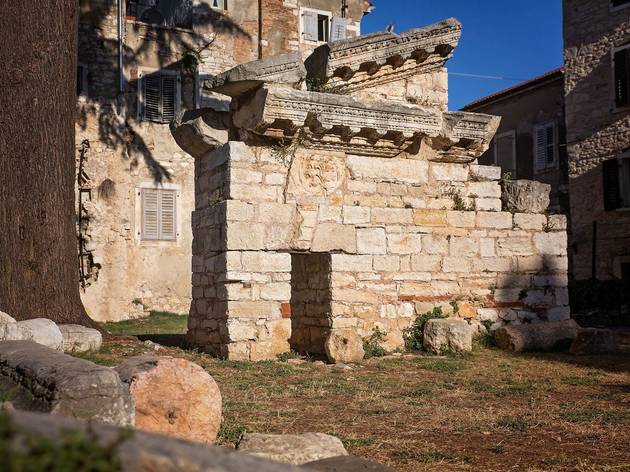 24/48
© Sasa Halambek / Poreč Tourist Board
Ruins of Poreč's Temple of Neptune, built in the 1st century AD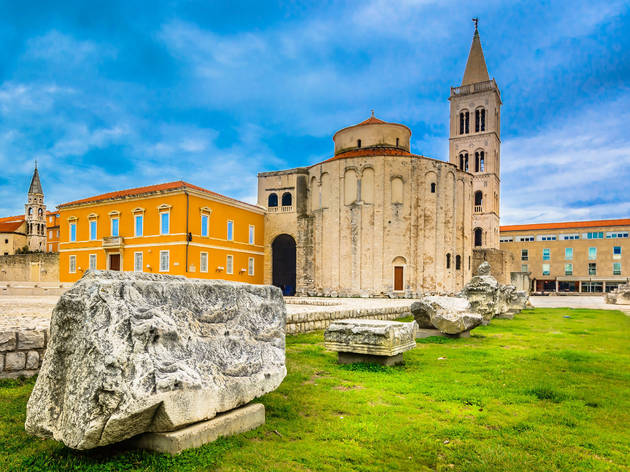 25/48
© dreamer4787
Zadar's ancient Forum was built between 100 B.C. and 300 A.D.
26/48
© Ivo Biočina / Croatian National Tourist Board
Stari Grad Plain on Hvar was inhabited in the 4th century BC - stone wall ruins still mark the settlement today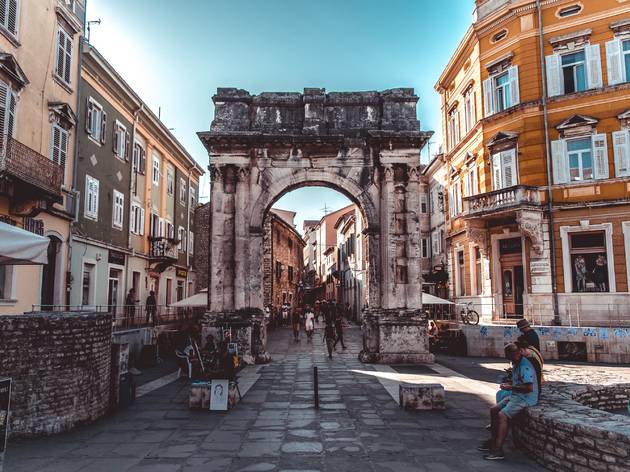 27/48
© Nick Kane
Pula's Roman-era 'Gate of Hercules' was built in the 1st century B.C.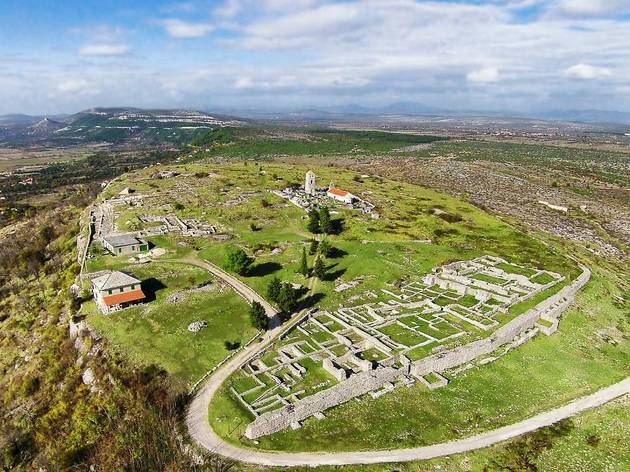 28/48
© Jasmina Paric
This hilltop dubbed 'Little Head of Bribir' is 15 km from Skradin and has ruins tracing from prehistory to the Middle Ages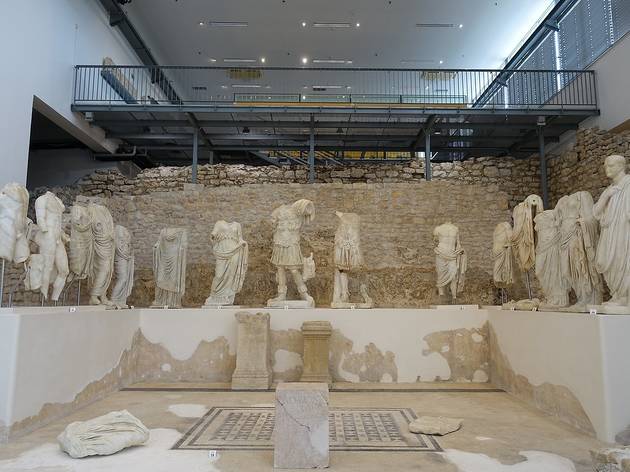 29/48
© dennisalexandrov1976
Narona Archeological Museum near Metković houses ruins of a Roman temple and 17 marble statues from the 1st century B.C.
30/48
© Miroslav Vajdić
Karlovac's Edison Cinema was the first self-standing movie theatre in Croatia, built in the 20th century and since abandoned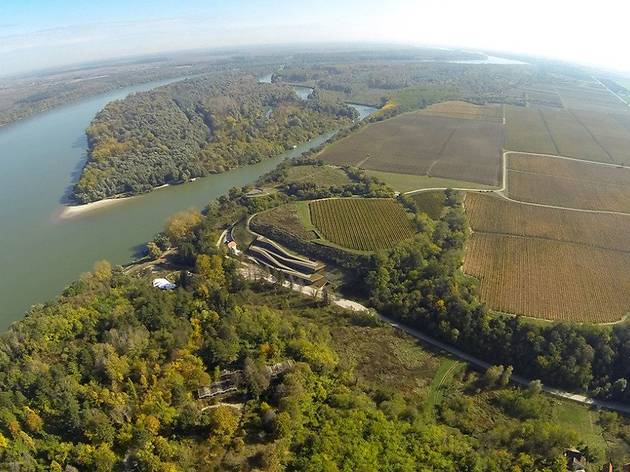 31/48
© dennisalexandrov1976
Vučedol Culture Museum near Vukovar houses excavations from the Vučedol culture which flourished between 3000 and 2500 B.C.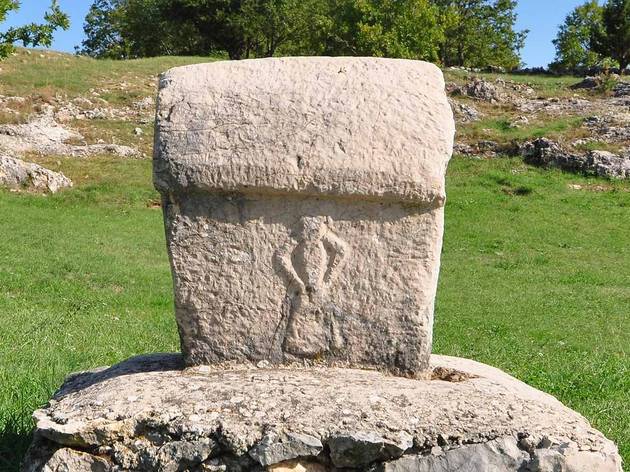 32/48
© Nikola Štambak / Croatian National Tourist Board
Over 4000 UNESCO-protected medieval tombstones called 'stećci' can be found in Dalmatia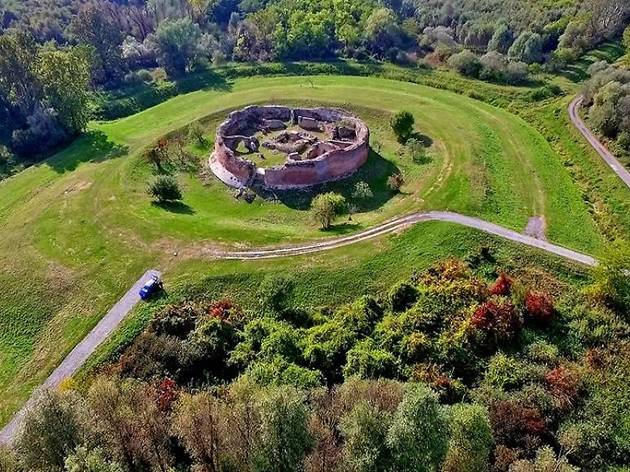 33/48
© Nikola Štambak / Croatian National Tourist Board
The snaking ruins of Kolođvar tower near Osijek date back to the 13th century, built as protection from the then-prevalent Tatar attacks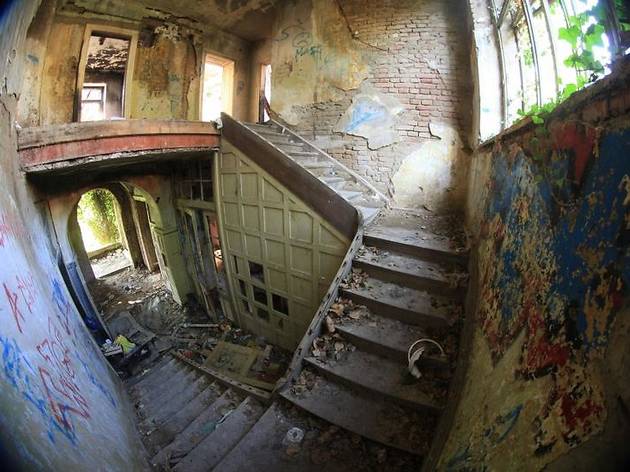 34/48
© Boris Ščitar / Pixsell
Built in 1910, a rich man's villa named 'Hutter' in Zagreb's Podsused is unrecognisable today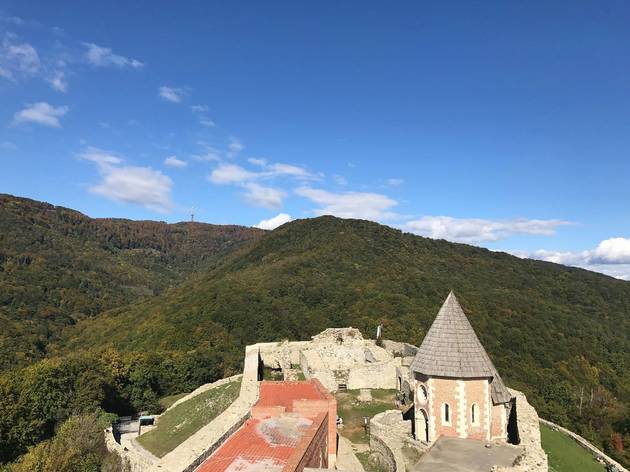 35/48
© Lara Rasin
1254 Medvedgrad castle on Zagreb's Mount Medvednica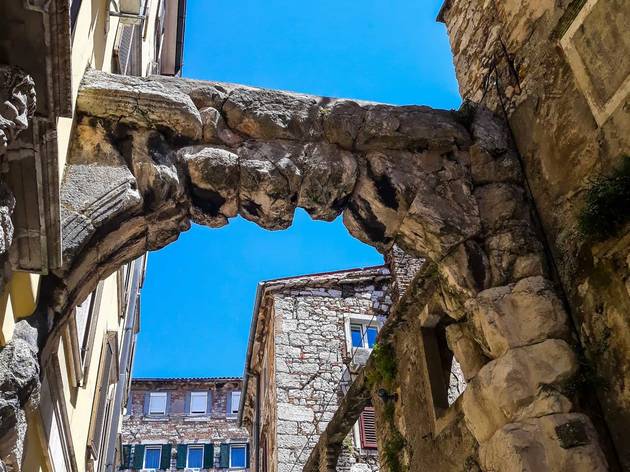 36/48
© Darky Dark
Late Roman-era compound Tarsatica, and its main entrance (pictured), have since been engulfed by the modern city of Rijeka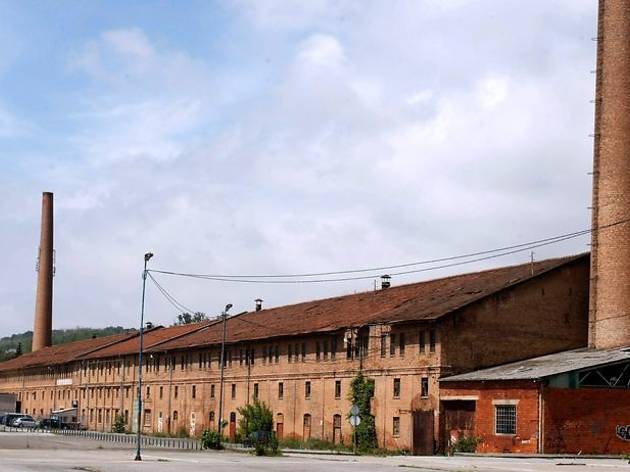 37/48
© Ranko Suvar / Cropix
Zagreb's 'Old Brick Factory' sits at the west end of Ilica street, abandoned since the 20th century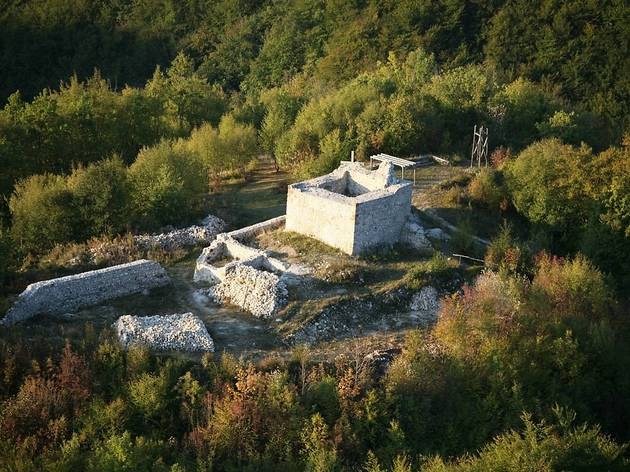 38/48
© Zagreb County Tourist Board
Nestled in the Žumberak mountain range, Žumberak Old Town dates back to the 13th century when it was built as a fort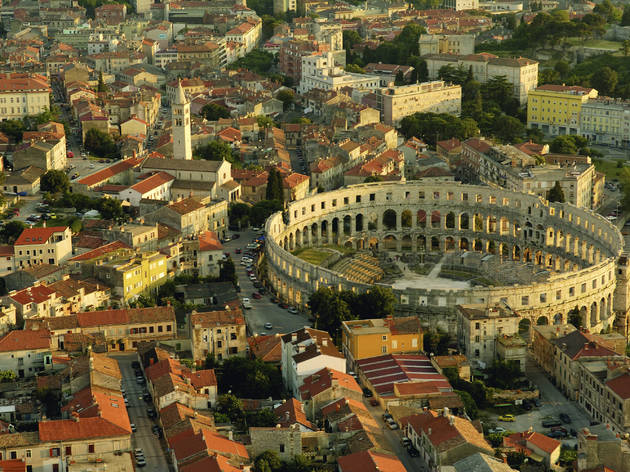 39/48
© Istria Tourist Board
Once a site for gladiator fights, the Pula Amphitheatre was built in the 1st century A.D.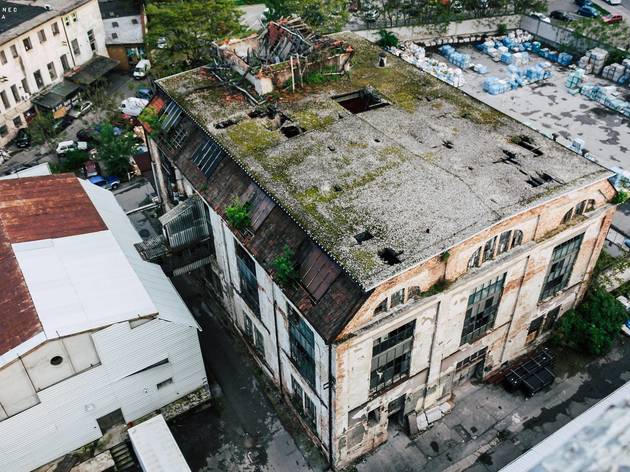 40/48
© Abandoned Croatia
Badel 1862, the largest Croatian liquor producer, had a once-lively industrial factory in Zagreb; now abandoned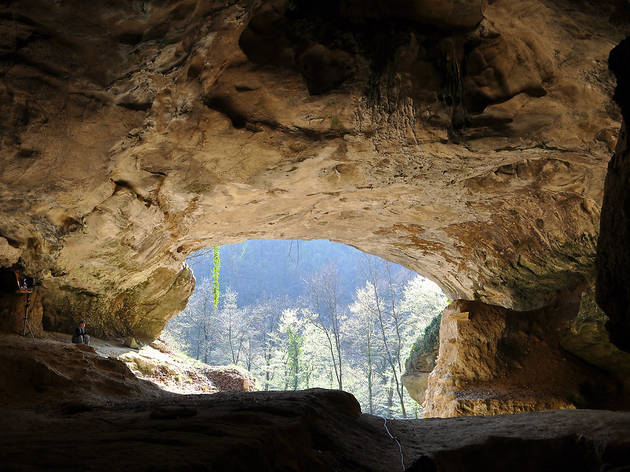 41/48
© green5HR
Vindija cave in Krapina is the biggest site of Homo neanderthalensis remains and artefacts ever found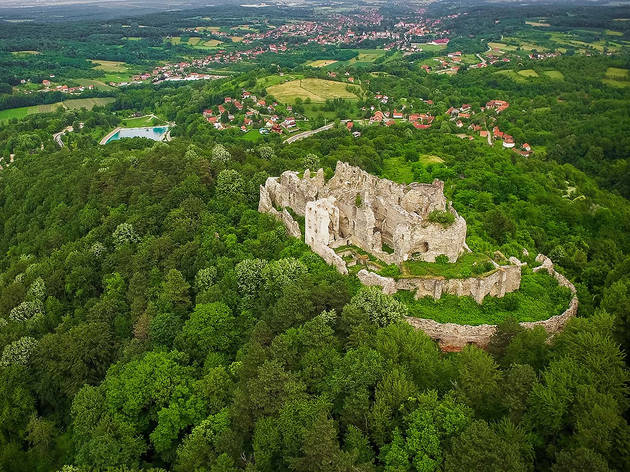 42/48
© Ivo Biočina / Croatian National Tourist Board
Ružica grad ('Rose City'), hidden within UNESCO Geopark Papuk in Slavonia, was first recorded in 1357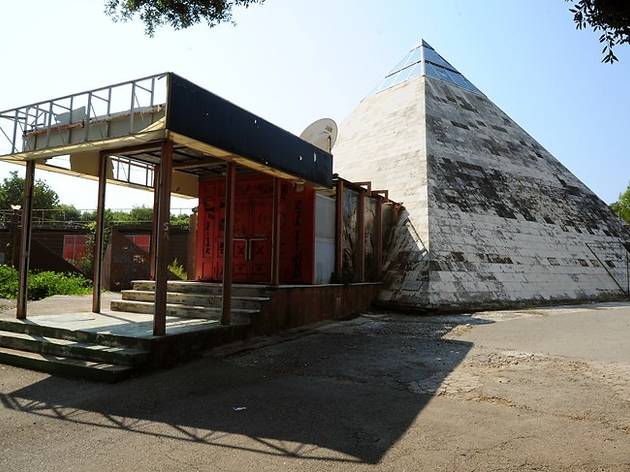 43/48
© Milan Pavlović
Cult club Piramida ('Pyramid') in Pula was an 80s-90s hotspot, but has since been abandoned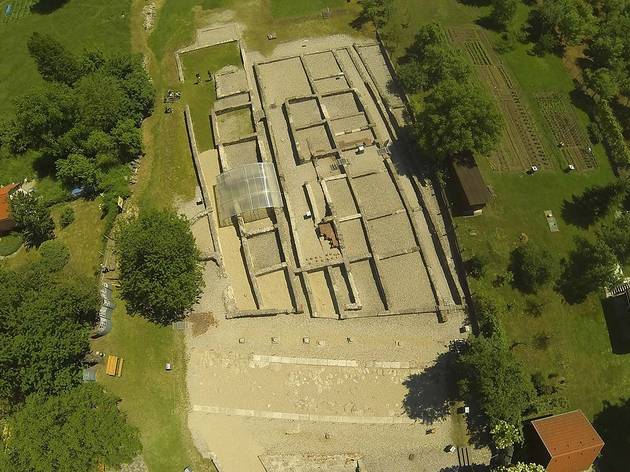 44/48
© Archeological Museum in Zagreb
Destroyed in the 5th century during the Great Migration, the Roman-era town of Andautonia sits ruined in Ščitarjevo near Zagreb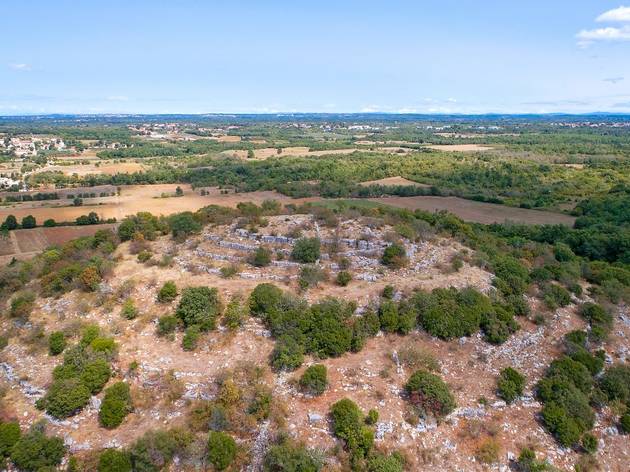 45/48
© My Poreč
'Picugi' are a group of three Iron Age hilltop settlements located a few kilometres from Poreč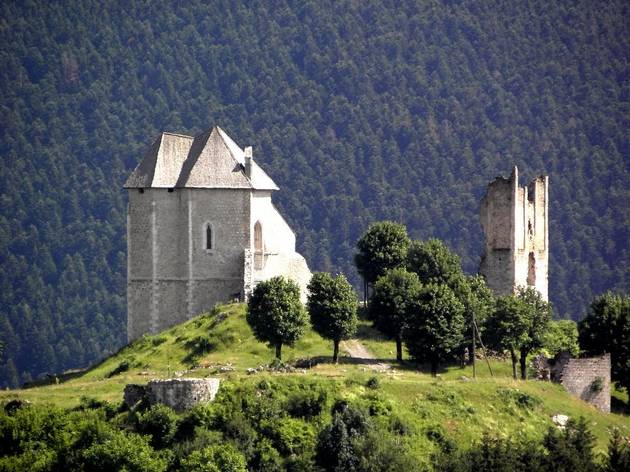 46/48
© Croatia Reviews
Sokolac Castle in Lika-Senj County, once home to local nobles, was first mentioned in 1343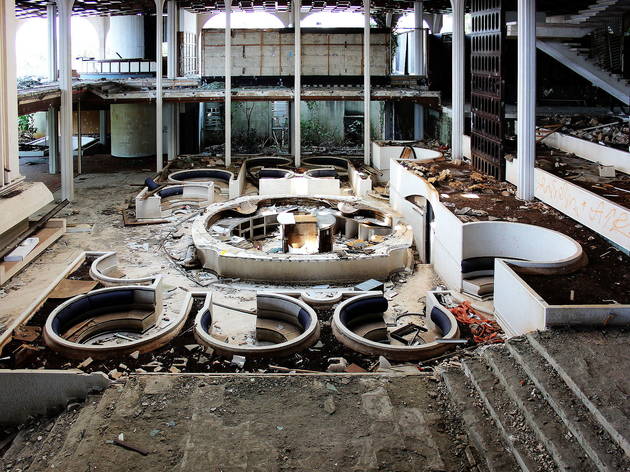 47/48
© Usien
Funded by Bob Guccione, the founder of Penthouse magazine, Haludovo hotel and casino on Krk went bankrupt after one year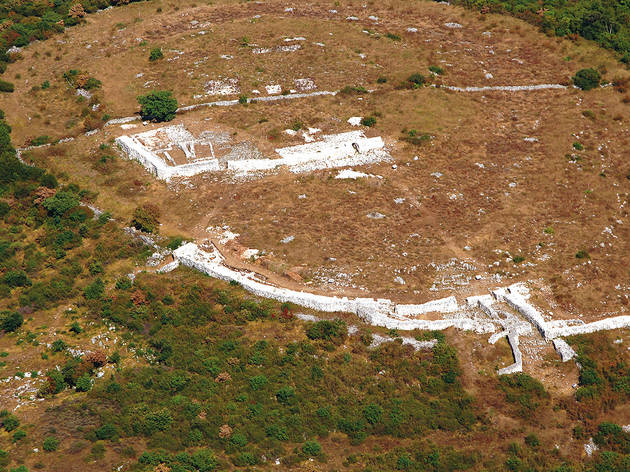 48/48
© Istria Culture
Monkodonja was home to a Bronze Age settlement and its ruins are located on a hilltop near Rovinj
In pictures: 48 photos of Croatia's fascinating ruins
Channel your inner Lara Croft or Indiana Jones
Croatia's rich heritage has been burgeoning since prehistoric times. Some relics of the past have been well-preserved, others wrecked by the wrath of nature, later settlers, or, simply, time. We're here to take you through the country's manifold ruins: from Stone Age settlements and Roman-era architecture to glam residences turned rubble and neglected nightclubs... plus much more. Behold our gallery of 48 photos exploring Croatia's most fascinating ruins.