Grape Expectations
Croatia prides itself on its wines, and wine-making in the country goes back to the pre-Roman Era. Award-winning sommelier Siniša Lasan offers his tips on the best wines and winemakers to watch out for in 2018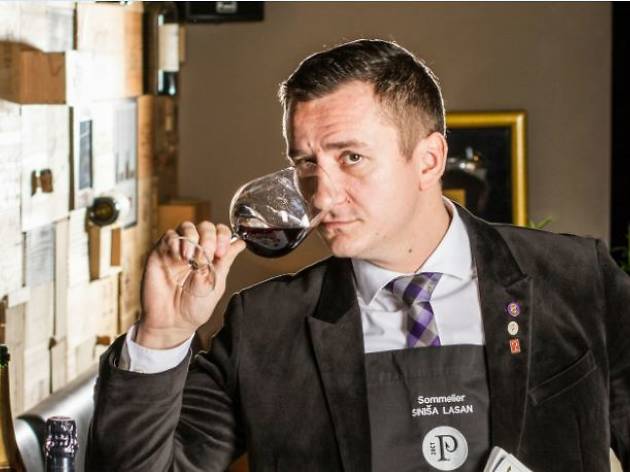 A prominent figure in the world of Croatian wine, Siniša Lasan is master sommelier at the newly Michelin recommended Proto restaurant in Dubrovnik, pairing his knowledge of exquisite wines with Croatian seafood and fish specialties. Siniša also sits on the judging panel at the Decanter World Wine Awards, and holds a range of workshops and wine tastings in Dubrovnik. He gives us a taste of what's in store for Croatian wine this year, and provides five of his all-time favourites with tasting notes. Bottoms up!
What makes Croatian wine different from the rest?
Croatia has more than 130 indigenous grape varieties, with Dalmatia being the richest in native varieties. This is a lot in terms of the country's size and total vineyard area. Croatia also has a long tradition of grape growing and wine production, dating back to 6 th century B.C. The most interesting thing when it comes to such a small country is the variety of climates in which grapes are grown – we produce everything from the finest ice wines in the north to boldest reds you can imagine in the south.

Do you have any predictions for new trends in Croatian wine?
Our wines are getting better every year. The quality is really high, and we're receiving more awards than ever before. This year, I believe that there will be a big shift from international varieties to native varieties. New technologies are playing an important role as winemakers revitalise old plantings and find new ways of producing wines unique to their local landscape.

What regions should we be paying particular attention to this year?
Keep an eye on vineyards in Međimurje in the west. As our country relies on tourism along the coast, we need light wines which can be enjoyed in the summer heat. This is where Međimurje kicks in, and with recent investment in production and vineyards, it will become an important part of Croatian wine listing the coming years.

Who are the newest producers to look out for?
Croatian winemaking is experiencing a generation switch, evident in the style of our new wines. Some of the new generation producers to look out for are Štampar, Crvik, Kolarić, Kurtalj, Testament, Radovanović, Toreta, PZ Nerica, Križ and Solum. Alongside these newcomers, wines by iconic producers Krauthaker, Mrgudić, Bura, Šember, Tomac, Degrassi, Zure are always on my radar.

What about dessert wines?
Croatian dessert wines often win the shiniest medals in competitions. This was certainly the case with ice wine Graševina 2015 from the Jakopić family who won Platinum at Decanter World Wine Awards 2017. This is an exceptional sweet wine with plenty of character, an excellent example of ice wine that has a great balance of acidity.

Is Croatian wine getting the recognition it deserves?
Slowly but surely. The past few years have seen really good results in important international competitions. The biggest problem with international recognition is the quantities of our wine, as we may not be able to meet demand. We are witnessing tourism grow from one season to another, and demand in Croatia itself is quite high, leaving almost nothing for export.

Can you recommend a great wine tasting tour?
Each region is special but since I am in the south, I'd say Pelješac, Korčula or Konavle. These areas have an amazing combination of sea and land, and offer the most beautiful vineyard views. However, an important thing to consider is having a knowledgeable person with you to get the most from the experience, so choose companies with experts such as Insider Holidays.
Siniša's top five wines
This has very rich Mediterranean notes on the nose as well as stone fruits, creaminess and richness on the palate, with great balance of alcohol and acidity.
Irresistible notes of violet and forest fruits on the nose, soft and light bodied, silky and rounded tannins.
Santa Lucia white Kozlović 2006
This is a powerful wine full of ripe fruit, and perfect balance of alcohol and acidity on the palate, with pronounced minerality. It's an exceptional example of Istrian terroir in Malvazija.
This orange wine is a different style that has lots of tropical fruit and wide palette of aromas on the nose including dominant yellow flowers, a perfect balance of freshness and good minerality on the palate.
Classic Bordeaux varieties in the context of Slavonian terroir, a lot of black fruits and sweet spices, Slavonian oak wonderfully integrated in the wine which has excellent softness and richness with ripe and velvety tannins and very long finish.