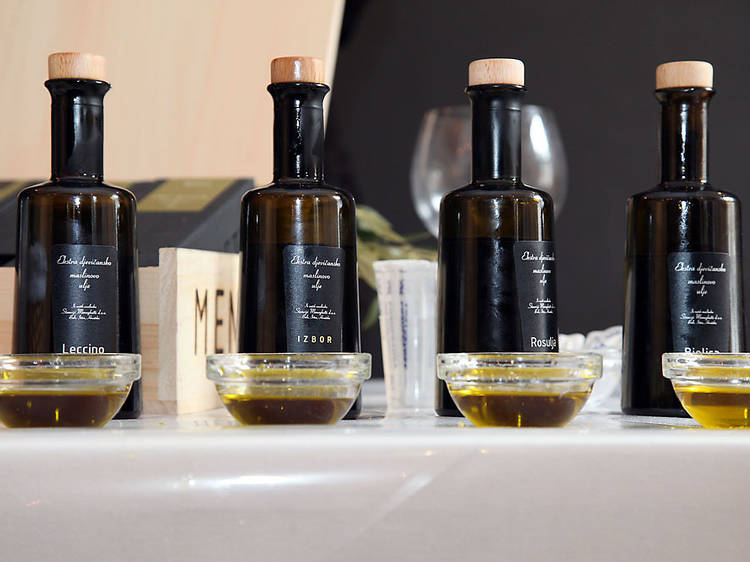 © Zagreb Wine Gourmet
Croatia sits on the magical 45th parallel that includes Burgundy, Bordeaux and Italy's Piedmont region, and wine-making in the country dates to the pre-Roman era. Although the issues to overcome here after the collectivism of the Yugoslavia era were manifold – small production; a tardiness in embracing technology; and a general reluctance toward experimentation – it was only a matter of time before winemakers started to come to the fore once again. Now, with the success of events like the annual Zagreb Wine Gourmet Festival and the sterling efforts of some UK importers, Croatian wines are starting to gain an international profile. When you're out drinking in wine bars like Kota, there are three main wine-producing regions to experience: Istria, Dalmatia and Slavonia.
When it comes to Istrian wines, you'll want to try out a drop of Malvasia, once seen as just a decent local white wine but now one of the most important whites in Croatia. Expect an usually dry wine with intriguing tropical-fruit aromas and acacia blossom notes: a nice one to pick if it's on the menu is the Clai Sveti Jakov. When it comes to red, grab a glass of Teran, a glorious fruity-nosed red: the Teran 'Gran Teran' Moreno Coronica has a lovely nose, black fruit and high acidity and is ideal matched with grilled meats.
Among Dalmatian wines, Plavac Mali (related to Zinfandel) is the most important grape variety. You can find a lot of good labels on the market and they usually have names related to appellation where they're cultivated – Dingać (Pelješac peninsula), Postup (Pelješac peninsula) and Ivan Dolac (Hvar). These wines have a deep colour, and are rich, fruity and full-bodied, with lots of tannins and high alcohol levels (13%-15%). Meanwhile, Pošip is a white, indigenous variety which has become more popular in the last few years: it' s a fruity, fresh but full-bodied wine. If you possibly can grab a bottle from Vinarija Korta Katarina, from the Pelješac peninsula in Dalmatia, which has a fresh, mineral nose, nice texture and a honeyed finish.
Finally in Slavonia there's a big influence from Austria as well as a lot of international grape varieties, chief among them being graševina, which comes in all sorts of different varieties, including fresh and fruity wines and full-bodied and aromatic ones aged in Slavonian oak: try the Krauthaker version.