Raise a glass
Feeling thirsty? We present your need-to-know guide to the local drinks available in the pubs, bars and cafes of the nation's capital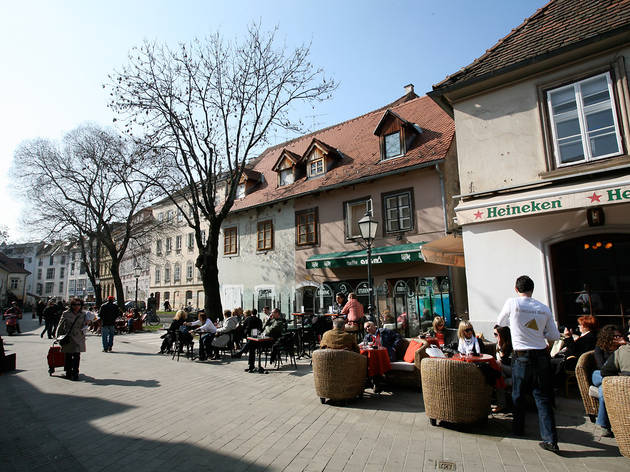 Zagreb's residents like a tipple – and they're spoilt for choice both in places to drink and in how to fill their glasses. Walk around town at any time of the year, and any time of day, and you'll see bars and cafés brimming with locals drinking and chatting, perhaps along Tkalčićeva, down Savska in the business quarter; and especially in a hub around lounge-bar central, Preradovićev trg, by the flower market (Cvjetni trg). Whether you're a vinophile, a beer-lover or a spirits-drinker, you'll find your heaven here.
RECOMMENDED: the best bars in Zagreb.
1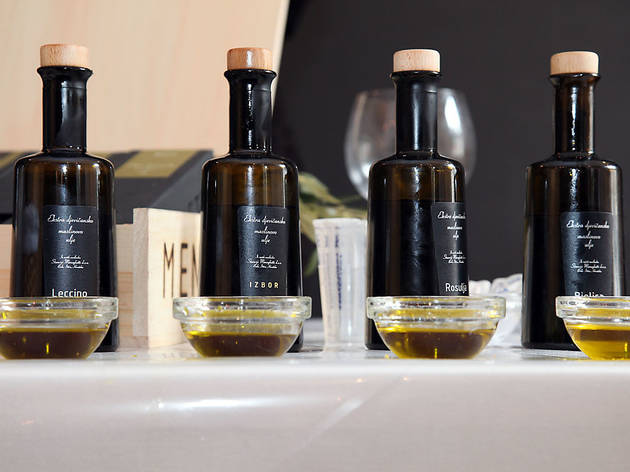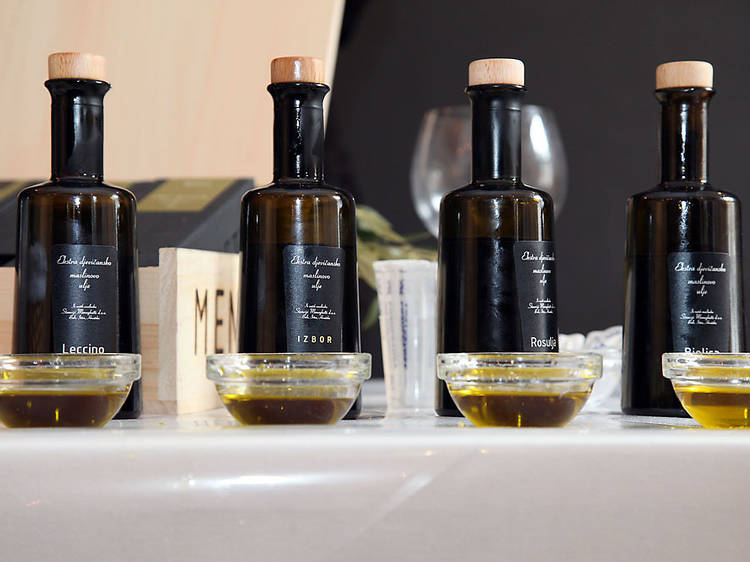 © Zagreb Wine Gourmet
Croatia sits on the magical 45th parallel that includes Burgundy, Bordeaux and Italy's Piedmont region, and wine-making in the country dates to the pre-Roman era. Although the issues to overcome here after the collectivism of the Yugoslavia era were manifold – small production; a tardiness in embracing technology; and a general reluctance toward experimentation – it was only a matter of time before winemakers started to come to the fore once again. Now, with the success of events like the annual Zagreb Wine Gourmet Festival and the sterling efforts of some UK importers, Croatian wines are starting to gain an international profile. When you're out drinking in wine bars like Kota, there are three main wine-producing regions to experience: Istria, Dalmatia and Slavonia.
When it comes to Istrian wines, you'll want to try out a drop of Malvasia, once seen as just a decent local white wine but now one of the most important whites in Croatia. Expect an usually dry wine with intriguing tropical-fruit aromas and acacia blossom notes: a nice one to pick if it's on the menu is the Clai Sveti Jakov. When it comes to red, grab a glass of Teran, a glorious fruity-nosed red: the Teran 'Gran Teran' Moreno Coronica has a lovely nose, black fruit and high acidity and is ideal matched with grilled meats.
Among Dalmatian wines, Plavac Mali (related to Zinfandel) is the most important grape variety. You can find a lot of good labels on the market and they usually have names related to appellation where they're cultivated – Dingać (Pelješac peninsula), Postup (Pelješac peninsula) and Ivan Dolac (Hvar). These wines have a deep colour, and are rich, fruity and full-bodied, with lots of tannins and high alcohol levels (13%-15%). Meanwhile, Pošip is a white, indigenous variety which has become more popular in the last few years: it' s a fruity, fresh but full-bodied wine. If you possibly can grab a bottle from Vinarija Korta Katarina, from the Pelješac peninsula in Dalmatia, which has a fresh, mineral nose, nice texture and a honeyed finish.
Finally in Slavonia there's a big influence from Austria as well as a lot of international grape varieties, chief among them being graševina, which comes in all sorts of different varieties, including fresh and fruity wines and full-bodied and aromatic ones aged in Slavonian oak: try the Krauthaker version.
2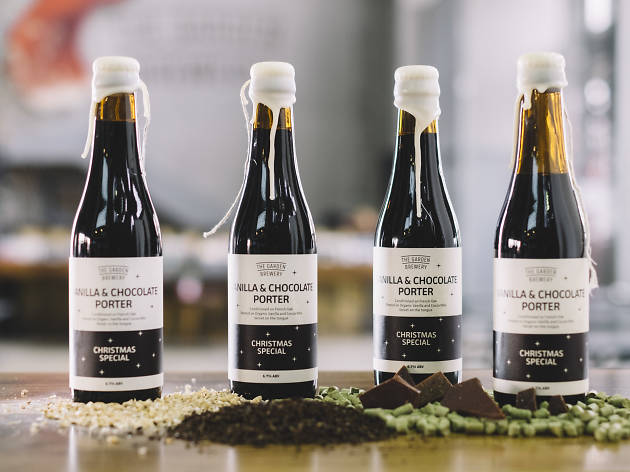 The best-known brand of Croatian is Ožujsko, brewed since 1893, and the main national competitor to Karlovačko. After years of market dominance from these behemoth brewers, the craft beer scene has finally found its feet in Zagreb, gently morphing from a group of home-brewing obsessives into a multimillion Euro industry. Craft beer is increasingly ubiquitous: these days, you'll even find an artisanal bottle or two in Zagreb's traditional boozers. The ones to look out for are The Garden Brewery, Nova Runda and Zmajska pivovara.
Tomislav has been produced by the Zagreb Brewery since 1925, on the thousandth anniversary of the coronation of Croatian King Tomislav in 925. It's a strong porter ale, with a marked taste of overfried malt and a seven-per-cent alcohol tag. Velebitsko, both ale (smooth, not unlike certain English bitters) and porter (intense but not too thick) is a cult favourite in Zagreb. Handle it with care, as this beer is produced according to the German Purity Laws, Reinheitsgebot, of 1516. Although Croatians drink no more than a modest annual 70 litres of beer per capita, they don't lack for choice. Most bars will also have an imported Erdinger, Paulaner or Löwenbräu; a Belgian Leffe or Hoegaarden; or a Guinness, Harp or Kilkenny. Oh and don't miss another local favourite, a nice cold Medvedgrad beer.
3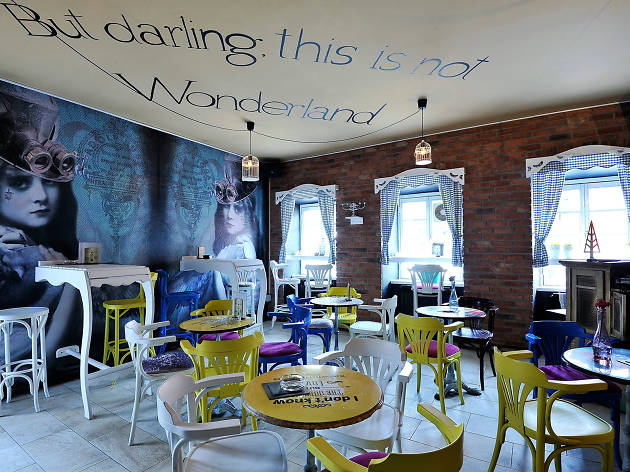 Boris Kovacev / CROPIX
The variety of strong drinks available in many bars and restaurants beggars belief: if it grows, then some Croatian, somewhere, will have popped it into a bottle. Typical are the clear brandies known as rakija or loza, sold both from the shelf and, in the case of the (stronger) home-made variety, from under the counter. Also popular is the honey-based medica, orahovica from walnuts and biska from mistletoe. There's a baffling selection on offer at Rakhia bar.
Earning its rightful place in the canon of Croatian spirits is Pelinkovac, a dark digestif along the lines of Jägermeister. A bitter liqueur based on wormwood, Pelinkovac comes in varying strengths and with different levels of sugar content.
Finally, look out for Maraska, a sweet cherry liqueur made in Zadar, where it is a major industry. Produced since the 17th century and a favourite of Queen Victoria, this sticky red tipple has engendered a wealth of classic retro advertising, displayed around a bar which takes the drink as its theme: Maraschino.