Hostels have come a long way in Croatia in the last decade. Just eight years ago, there was one hostel option in the Croatian city of Rijeka; today there are 21. But, quantity doesn't always mean quality. And no hostel in Croatia has perhaps done more to imaginatively improve its quality and offer than Zagreb's Swanky Mint.
'We are a hostel in name only. What you see here is more like a playground, ' says Swanky Mint Hostel's managing director Ana Kovačić. 'Even from this start, this was always supposed to be so much more than accommodation.'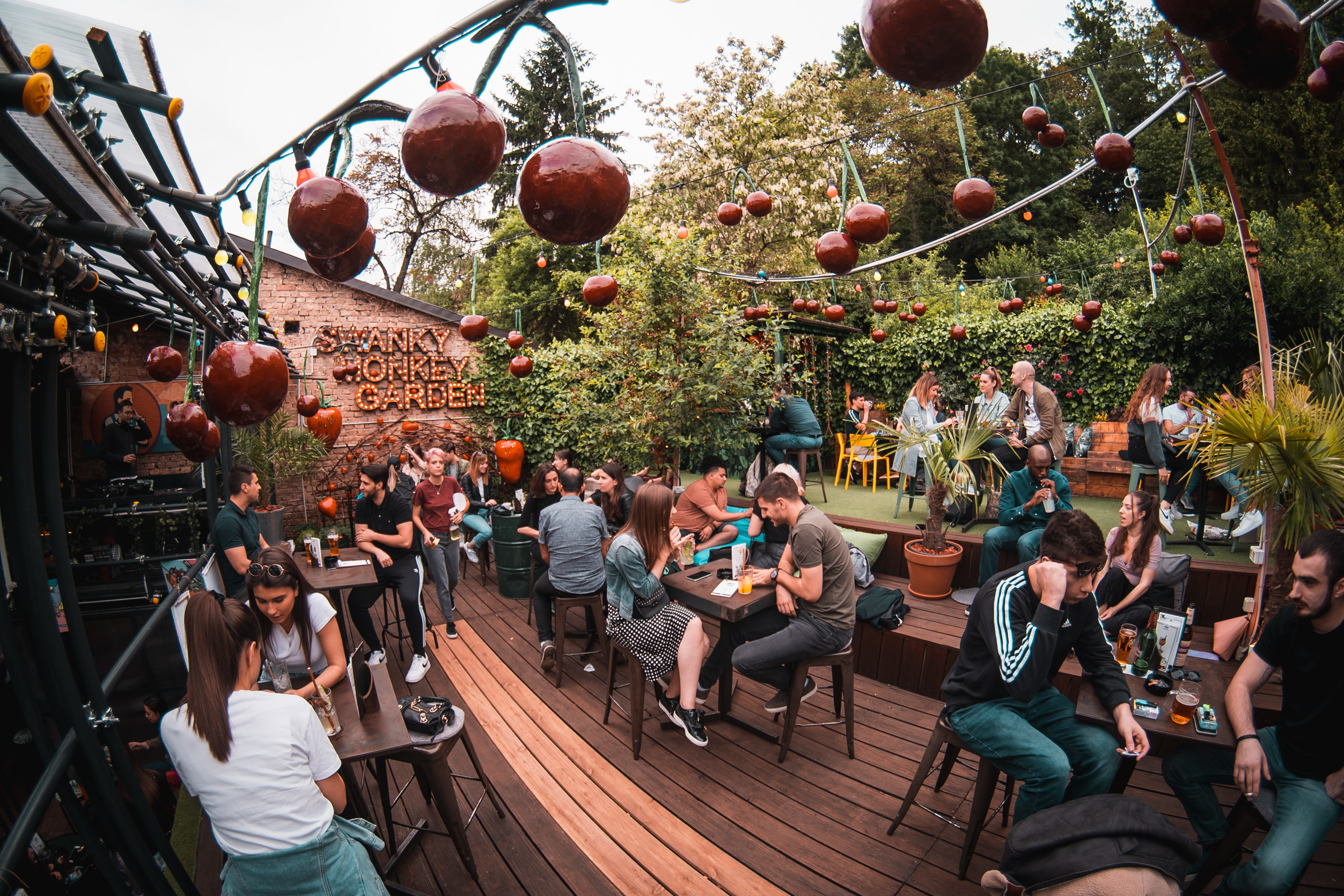 © Leon Grdić
Positioned in a quiet, former industrial courtyard, just off Ilica in the heart of Zagreb, it's easy to see just what she means. Set across multiple levels, Swanky Mint Hostel has enough going on within its walls that you needn't even leave in order to enjoy Zagreb.
Beyond its 24 hour reception and sleek, modern rooms, which include ten private bedrooms, two studio apartments and eight dorms, the hostel is set across multiple levels and is a bustle of activity at any time of day.
Guests tuck into Asian street food, available from the impressive new on-site restaurant. The much-anticipated SOI fusion bar arrived this summer to lots of local hype, serving up a solid range of Asiatic dishes - from vibrant bowls of tuna poke to sizzling satay skewers. Locals also drink cleverly constructed cocktails at the bar, rubbing shoulders with travellers from across the world. Groups of backpackers make plans with newly found friends and solitary students sit comfortably alone, catching up on work or an overdue Skype call to the family back home. Drinks can be enjoyed several of the levels of the terrace; indoors, where board games and afternoon activities entertain those gathered around tables, or on the outdoor section of the terrace where sunlight peeks through the overhead shade. Not in the mood for drinks? Then why not cool off in the pool?
That's right, a hostel with a pool. Zagreb has multiple hotels in its city centre, some of them boasting four and five stars (and the price tag to match). Only two of them have pools.
Swanky's pool might not be Olympic-sized, but it's the perfect place to cool off after an afternoon on the summertime city streets. What's more, this early addition to Swanky Mint Hostel is an indicator of their ambition and individuality.
© Swanky Mint Hostel
Over the years since it has opened, Swanky Mint Hostel has won more awards than any other hostel in Croatia, rewarded for its innovations and offer to guests. It's safe to say that this complex of a hostel, bar and extra facilities has become Croatia's most famous hostel, mentioned in British broadsheet newspapers, used as a location in Chinese and Korean reality shows and regarded as an industry leader by peers across Europe. They've done a good job here, although Swanky Mint Hostel are not ones to rest on their laurels.'If you do that, you're done. You're not an award-winning hostel any more.,' says Kovačić. 'It's constant work (to keep improving), but it's what fuels us the most.'
© Petar Santini
Swanky Mint Hostel's imaginatively expanded offer doesn't only exist across the tiers of its actual premises. By the hostel's front door you can now find a bicycle station from where you can rent a bike and tour the city at your own pace, taking advantage of the excellent lanes for cyclists which run throughout the city. Visitors wishing to journey further afield can take advantage of Swanky Mint's tour and travel offers. Want to visit Plitvice, Croatia's most famous national park, where you can wander the nature and waterfalls all day? You can do that with a Swanky Mint organised trip. Or, if you're wanting to stay closer to home, they can also offer guided tours around the city of Zagreb.
© Petar Santini
That so many visitors take Swanky Mint up on their extra offers is perhaps more understandable after you've experienced the atmosphere of the hostel. Within its walls, there seems to be no distinction between the staff, locals and visitors. The lack of hierarchy creates a truly welcoming, family-like atmosphere and it's easy to see why so many backpackers decide to extend their stay after arriving. One former guest liked the experience so much that he moved to Croatia to take up a position working in Swanky Mint. Like the rest of the staff, he can now be found milling around the bar, the smiles of customers mirrored on his face as it is on those of his workmates. There's no better advertisement for the hostel than this.