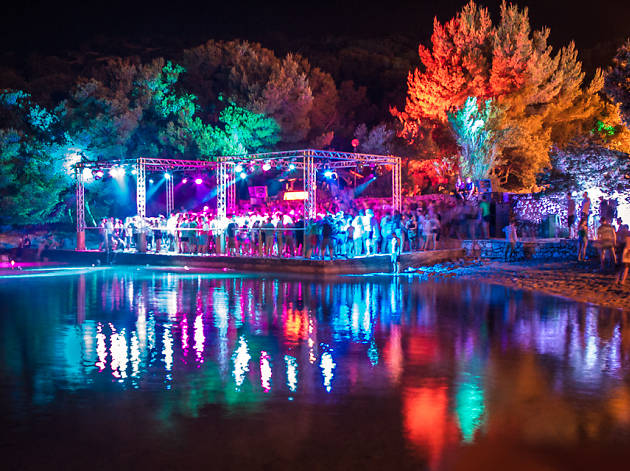 The decade-long Garden Festival has waved goodbye, but expect more full-on fun from Love International, as the Adriatic odyssey continues...
Ben UFO, The Black Madonna, Craig Richards, Gerd Janson, Heidi, Honey Dijon, Horse Meat Disco, Job Jobse, Jazzanova, Midland, Mood II Swing, Optimo, Palms Trax, Paranoid London, Prosumer, Ryan Elliott, Tim Sweeney, Tony Humphries, Young Marco, Axel Boman, Dave Harvey and many more.
Nick Colgan organised the first Garden Festival over a decade ago, steadily transforming a drowsy Dalmatian fishing village into the summer festival capital of Central Europe. The legendary Garden fest waved goodbye in 2015, but Love International picks up where it left off, providing five days of full-on-fun in Tisno. The Garden's chief programmer Dave Harvey (of Future Boogie and Bristol's Love Saves the Day fame) has taken over in a symbolic passing of the disco torch, showcasing the world's finest purveyors of beats and baselines. This year's dance-focused cast includes Ben UFO, Black Madonna, Axel Bowman, Gerd Janson and Horse Meat Disco, ensuring the spirit of The Garden remains safe in the hands of Dave and Team Love.
The beauty of Love International is that it's small compared to other festivals, fewer than 3,000 people, making it easy to manoeuvre back and forth between stages, the beach, your apartment and the boat parties. The festival is encased in a cove-like atmosphere, caressing the music into a cozy shindig, with a forest to shade you from the sweltering Mediterranean sunshine. Within 15 minutes' walk is the fishing village of Tisno, where you can enjoy fresh seafood and sizzling steaks.