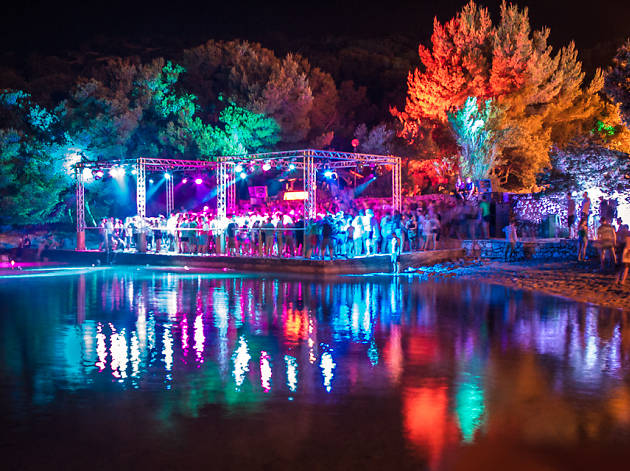 The decade-long Garden Festival waved goodbye last summer, but expect more full-on fun from Love International, as the Adriatic odyssey continues...
Ben UFO, Gerd Janson, Craig Richards, Joy Orbison, Midland, Horse Meat Disco, Dixon, Eats Everything, Bicep, Jackmaster, Roman Flugel, Axel Boman, Young Marco, Crazy P Soundsystem, Felix Dickinson, PBR Streetgang, Harri & Domenic, Jennifer Cardini, Darshan Jesrani and many more.
Love International is the successor to the now legendary Garden Festival, which held it's farewell bash in Tisno last July. There's no need to lament, though, as the Garden's chief programmer Dave Harvey (of Future Boogie and Love Saves the Day fame) takes over this summer in a symbolic passing of the disco torch.
The debut line-up is a who's who of today's top sonic tastemakers, thanks to a genre-blurring programme of house, disco, funk and techno. The esteemed cast includes Ben UFO, Joy Orbison and Eats Everything, and looks all set to be the dance music event of the summer.
The beauty of Love International is that it's small compared to other festivals, fewer than 3,000 people, making it easy to manoeuvre back and forth between stages, the beach, your apartment and the boat parties. The festival is encased in a cove-like atmosphere, caressing the music into a cozy shindig, with a forest to shade you from the sweltering Mediterranean sunshine. Within 15 minutes' walk is the fishing village of Tisno, where you can enjoy fresh seafood and sizzling steaks.