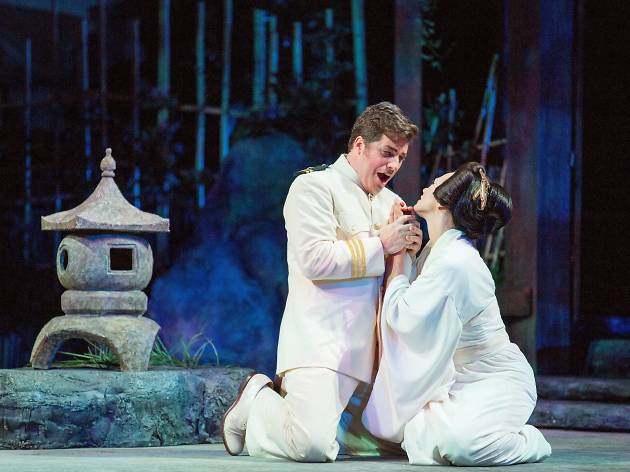 Time Out says
Giacomo Antonio Domenico Michele Secondo Maria Puccini may only be classed as Italy's number two opera genius (behind Verdi), but he is responsible for writing no less than three of the world's most popular and successful operas. As such, it comes as little surprise to find the composer's best-loved works celebrated and performed in the new season at The Croatian National Theatre Ivan Zajc Rijeka.
Inspired by an American play based on a French semi-autobiographical novel, Madam Butterfly is an opera in three parts, telling the tragic tale of a marriage between an American
serviceman and his young Japanese bride, Madam Butterfly. Departing shortly after the ceremony of what he regards as a marriage of convenience, serviceman Pinkerton is absent at and ignorant of the birth of his child. After an absence of three years, he returns. But, it is not at all the reconvening his innocent and devoted young wife had hoped for. It's all very emotional and, needless to say, ends very badly. Bring tissues.
Details