Repetitor: October Zagreb Tour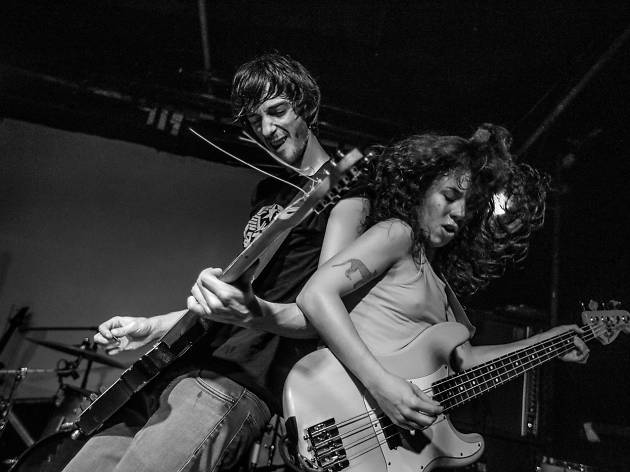 Time Out says
Thrilling Belgrade post-grunge trio play three Zagreb venues in three consecutive nights
Sometimes your enthusiasm for a local band or club night can gradually be eroded after lengthy periods of being subjected to songs presented in a language you don't understand. Without knowledge of the text, you're no doubt missing some of the music's emotional impact. You will never have that problem at a Repetitor concert.

The hypnotizing and dangerous energy of Repetitor's concerts have been enjoyed all across Europe, at festivals from Vilnius in Lithuania, to the sunny shores of Spain and everywhere inbetween. This, despite the fact that they sing in Serbian. The language barrier is irrelevant with Repetitor, as their raw and often aggressive emotion sweeps through their back-to-basics rock n roll sound, which is frequently distorted in acknowledgement of the post-grunge, noise rock age. At times comparable to The White Stripes or The Black Keys, Repetitor nevertheless offer something wholly their own, capable of Zeppelin-esque, monster heavy, blues riffs and mesmirizing quiet sections that could almost reference Balkan traditional musics.

In 2017 the band, who have released three brilliant albums, played three consecutive nights in three different clubs in their hometown of Belgrade. This Zagreb tour repeats the format, with Repetitor appearing at Medika/Attack on Thursday 18, at KSET on Friday 19 and at Vintage Industrial Bar on Saturday 20. Each night will hold different local support, details of which are yet to be released.
Details