Croatia's most acclaimed sculptor, Ivan Meštrović, died in 1962 in South Bend, Indiana, where he had been Professor of Sculpture. A decade before, he had bestowed to the people of Croatia his family house and atelier in Zagreb, his family villa in Split and nearby art complex, and many of his works. We look at what you can see today, his other famous sculptures around Croatia – and in America, where Meštrović lived for 15 years.
Ivan Meštrović, one of Croatia's greatest sculptors, spent many years in Split in the 20th century. His self-built villa and nearby studio have since been converted into two major attractions: the Meštrović Gallery & Kaštelet. His villa was constructed on plots of land he had gradually bought in the late 1910s west of Split, and Meštrović hired architect Lavoslav Horvat and an expert team to create the structure over the course of the 1930s.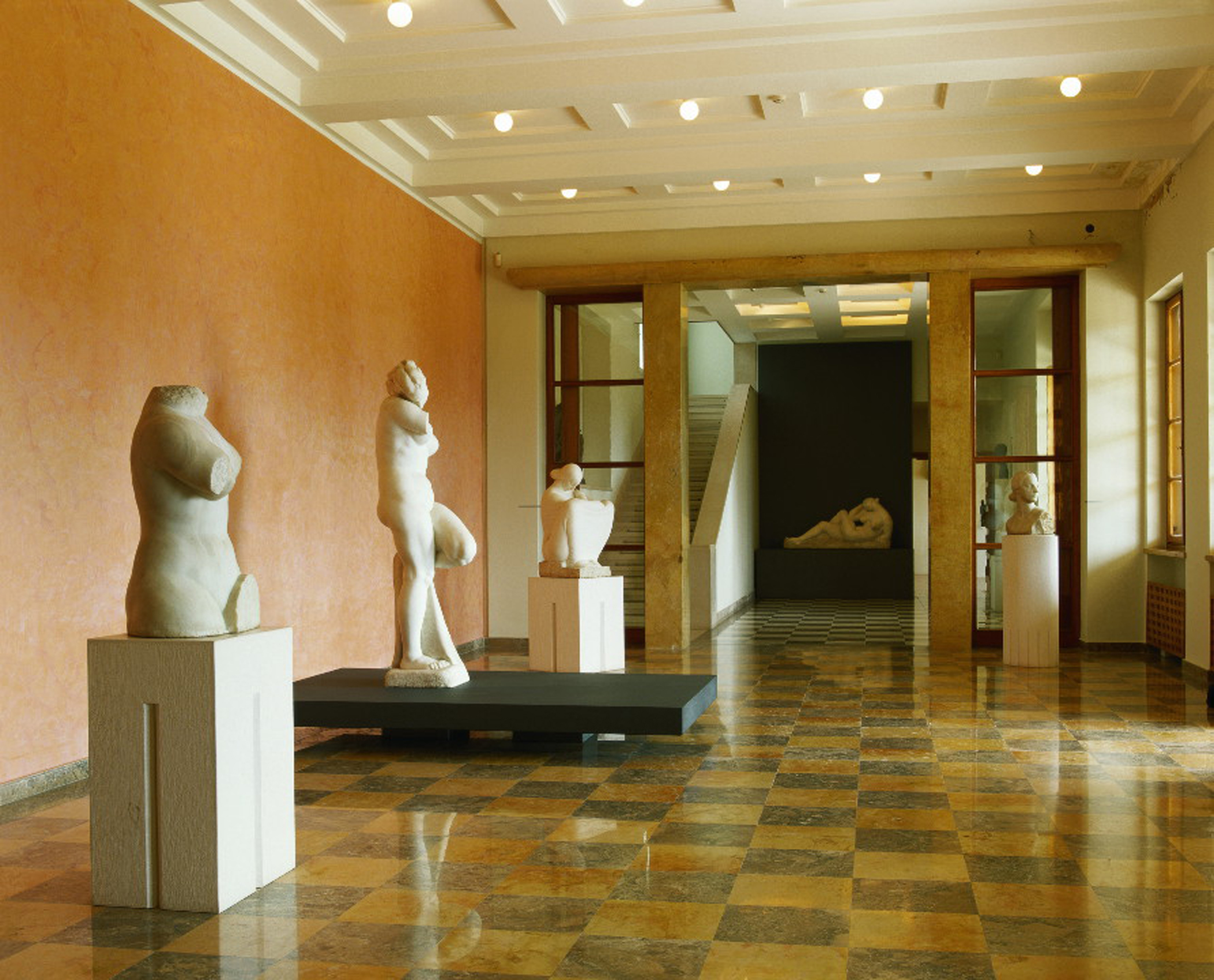 Sadly, his family did not use it for too long, as the sculptor was forced to flee to Zagreb in 1941 due to security concerns. He emigrated to America in 1946. Friends and relatives did manage to live in the villa until 1965, by which time Meštrović had already granted the property and its contents to the Croatian people. Works in marble include Psyche and Contemplation, in bronze Distant Chords and Cyclops, in wood Grieving Angels and Merry Angels, and in plaster, Pietà. These pieces cover nearly 30 years of the artist's oeuvre. Original furniture is kept in the dining room, along with original documentation mostly found in the family archive in 1952.
Nearby, at Kaštelet, is a series of his wooden reliefs depicting the life of Christ in a 16th-century estate that Meštrović himself called Crikvina-Kaštilac. Here, the sculptor held a birthday party in August 1959 on his last visit to Croatia from America. Although he vowed to come back the following year, ill health prevented it.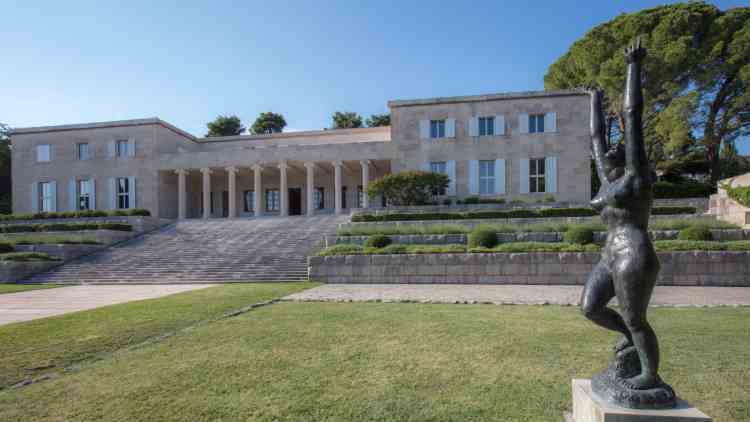 These two attractions are set on a leafy avenue overlooking the seafront, right beneath Marjan, a prominent hill. You'll also find the sculptor's works adorning Split itself. Look for his towering statue of Grgur Ninski next to Zlatna vrata, the Golden Gate (and rub his toe for good luck!), and another of Marko Marulić, the father of the Croatian Renaissance, at Voćni Square.
In Zagreb, while the Meštrović Atelier in the Upper Town is closed for long-term renovation, there are still plenty of his works you can still admire. Perhaps the most distinctive is Meštrović Pavilion, his pavilion built as an art gallery in 1938 and restored to its original function after extensive renovation in 2006. Co-designed by the same architect, Lavoslav Horvat, who worked on the Meštrović villa in Split, the pavilion is a rare example of a circular building to showcase art, as conceived by the sculptor himself. Interestingly, he also envisaged that it should have sections dedicated to three artistic disciplines, one being photography as well as painting and sculpture.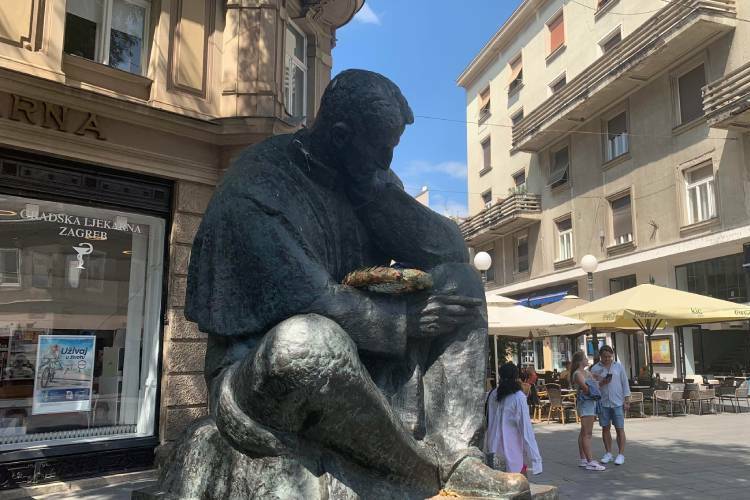 The statue of famous inventor Nikola Tesla, one of the sculptor's friends and contemporaries, stands at a central location near Cvjetni Square. Hailed as a national hero for his achievements in the fields of electrical and mechanical engineering, Tesla is so revered locals will place flowers, sold at the square alongside, in his lap.
A few minutes' walk down Masarykova, in the courtyard of the Law Department of Zagreb University, you find the Meštrović sculpture, History of the Croats. Completed in 1932, it comprises a matriarchal figure who represents a guardian of Croatian history and nationhood. The cross-legged figure has a stone slab in her lap with writing in ancient Croatian Glagolitic script. The sculpture wears a traditional folk costume from the Zagorje region of Croatia and is said to be based on the sculptor's mother.
One of the sculptor's earliest works is The Well of Life from 1905, depicting ten naked figures circling a small pool, each representing different human ages. The verdigris colour of the bronze contrasts with the white base, and the statue is dramatically backdropped by the Croatian National Theatre.
The sculptor's most personal work must be the Church of the Holy Redeemer in the village of Ružić, a short drive east of Šibenik. Close to the family homestead of Otavice, set on a small hill, this is both a mausoleum for Ivan Meštrović, his mother Marta, his father Mate and his two brothers, his son and daughter-in-law, and a working church. Again, architect Lavoslav Horvat was involved in the design of this huge, dramatic cube, built from local limestone and siltstone.
Meštrović spent the last 15 years of his life in America. Several of his commissions were carried out in Baton Rouge, Louisiana, including the Crucifix at the soaring St Joseph Cathedral on Main Street, and Madonna and Child, now housed in the Louisiana Art & Science Museum, in a former railroad depot by the Mississippi. His works also dot the campus of the University of Notre Dame, South Bend, Illinois, where the sculptor's later years were spent as a professor there. Look out in particular for large figures in marble and bronze, Christ and the Samaritan Woman, alongside O'Shaughnessy Hall. They also form part of the Shaheen-Meštrović Memorial, established in 1985.
This article is sponsored by The Croatian National Tourism Board: 'Croatia Full of Life'.