Croatia's most unique, boutique festival is back this month, with a location near the idyllic Plitvice Lakes for a gathering of no more than 700 visitors.
Taking place at Rudopolje between June 19-25, the Mystic Mountain Festival involves music, dance, workshops, seminars, lectures, group meditations, creative art and guided hiking tours.
Time Out Croatia speaks with its founder and manager, Darko Pribeg, about how the festival came about and what makes it different from the industrial-scale events now dominating Croatia's coast.
For more information and ticket details, please read to the end of the article.
Time Out Croatia: How did the Mystic Mountain Festival come about and why?
Darko Pribeg: It came about in 2017 from an idea to have a party in the beautiful landscape of the Velebit mountains. We were complete amateurs, two friends enthusiastic about psychedelic electronic music. One had a camp in the mountains, the other had a small sound system. We started from there and put on a weekend party for around 100 people.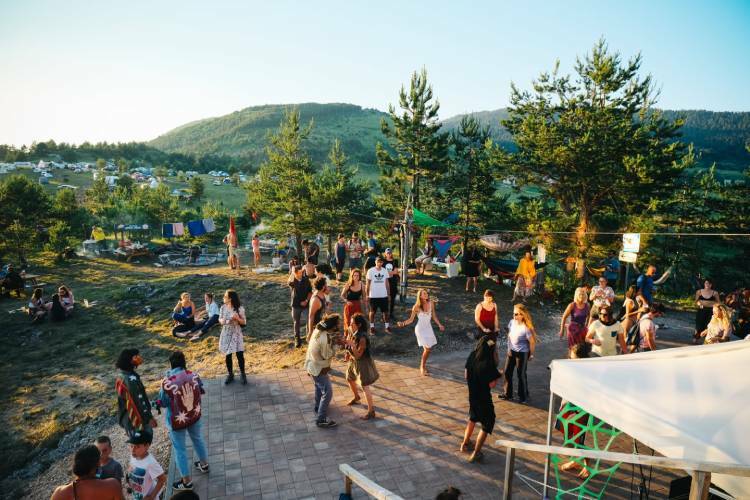 TOC: Why was this particular location chosen and how does it lend itself to hosting such a festival?
DP: The first location was this camp in Velebit, then with the pandemic in 2020, we had to change sites. We found this new one just after lockdown and practically organised the whole festival in three weeks. It was crazy!
The place we are at now was chosen for its beauty, panoramic views from almost any spot on the festival, for its infrastructure and the large camping area. It's where you find one of the largest ziplines in Europe and the guys running it love to co-create festivals with us.
TOC: Apart from having to stop for the pandemic, how has the Mystic Mountain Festival changed over the years?
DP: It's been growing and evolving. The artists change, musical directions a bit too, the venue has moved, but the core principle stays the same. We are creating a warm, powerful transformative space, a vibe of presence, openness and magic. We are not looking for a big production or big names. We are aiming to open our hearts together and discover all the beauty of life that is within us.
TOC: What can festivalgoers expect this year – and what does the Mystic Mountain Festival offer that other Croatian festivals don't?
DP: It is a special feeling of feeling, like home. With the people around you, with nature, with the help of beautiful music. We could say it is a deeply natural and relaxed feeling that emerges in people.
TOC: What plans do you have for the future?
DP: We live day to day and follow the passion that arises – therefore we leave the future to stay a mystery!
Mystic Mountain Festival, Rudopolje, Croatia. June 19-25. See here for ticket information.