Two of the countries with the most amazing waterways on Earth are Croatia and Norway. If they can, any sailor worth their salt should make room on their bucket list for sailing both Croatia and Norway.
Sailing Croatia
When it comes to Croatia, we've already got you covered.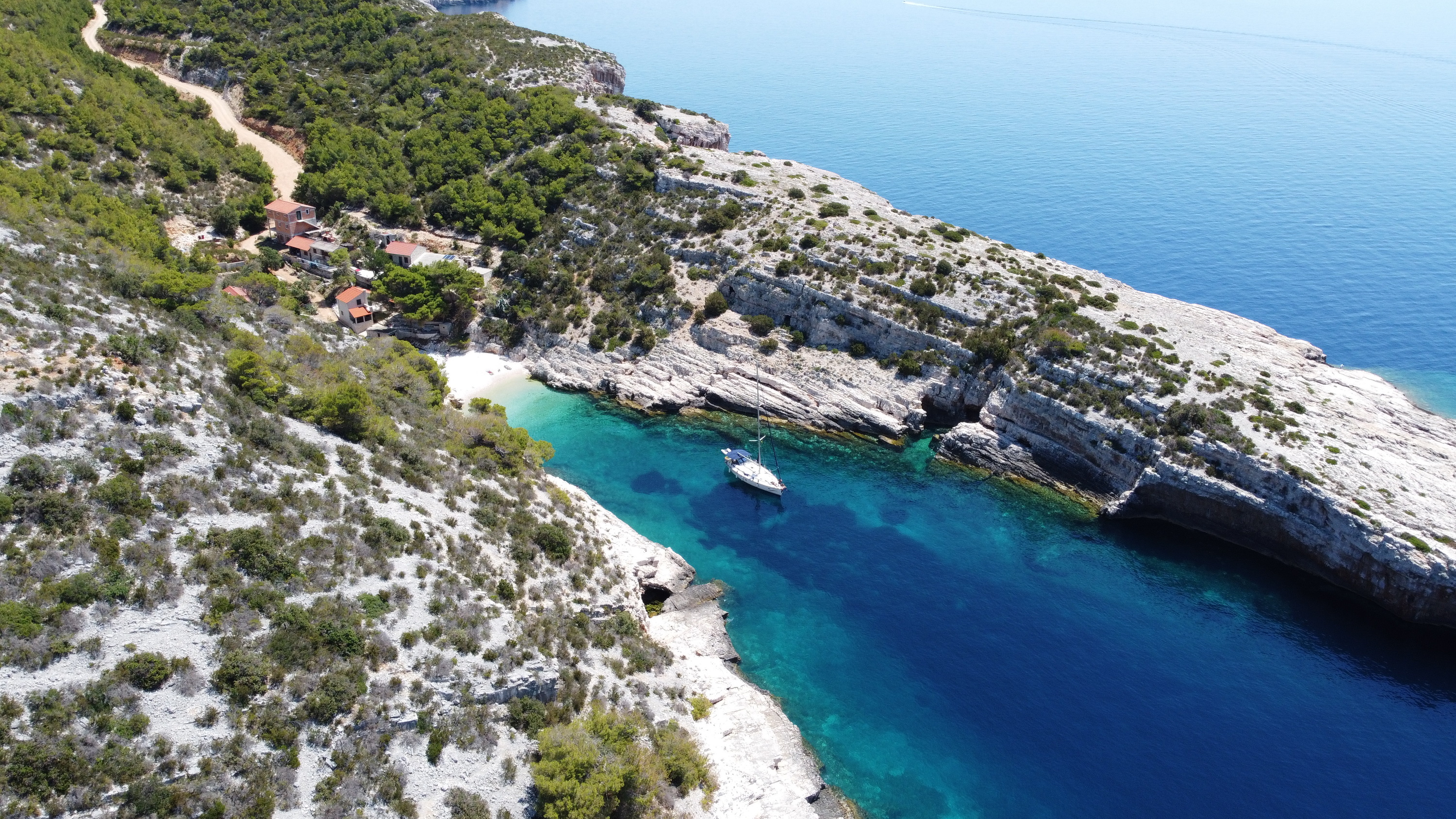 Find our tried-and-tested (and terrific!) seven-day sailing journey here, which will guide you from the medieval port town of Trogir, across some of Croatia's most historic and untamed islands, and back.
Sailing Norway
Norway has the most fjords of any country on Earth - over 1000 glacier-carved waterways dot its coast!
So, naturally, sailing your way through the fjords of Norway is the recommended course of action. And it'll serve as a stark, but equally striking, contrast to Croatia's vineyard-and-olive-tree-strewn Mediterranean coves.
Wondering how to pick where to sail in Norway? We've compiled a list of fabulous destinations you can choose from. Many are centered around the famous region known as Fjord Norway, a series of winding, perfectly carved-out areas along the country's west coast.
Awe at Altafjord
The 38-kilometer-long Altafjord stretches from the northern lights hub of Alta to the Stjernøya and Seiland islands, before splitting in two straits that flow into the Norwegian Sea.
Part of this gaping fjord is Seiland National Park, located right on the island of the same name. The national park hosts snow-capped evergreen forests, mini-fjords of its own, and towering glaciers - all against the beautiful backdrop of the surrounding Norwegian Sea.
Altafjord has its own river as well, Altaelva, with ideal conditions for bird watching many species native to Norway, as well as migratory fliers.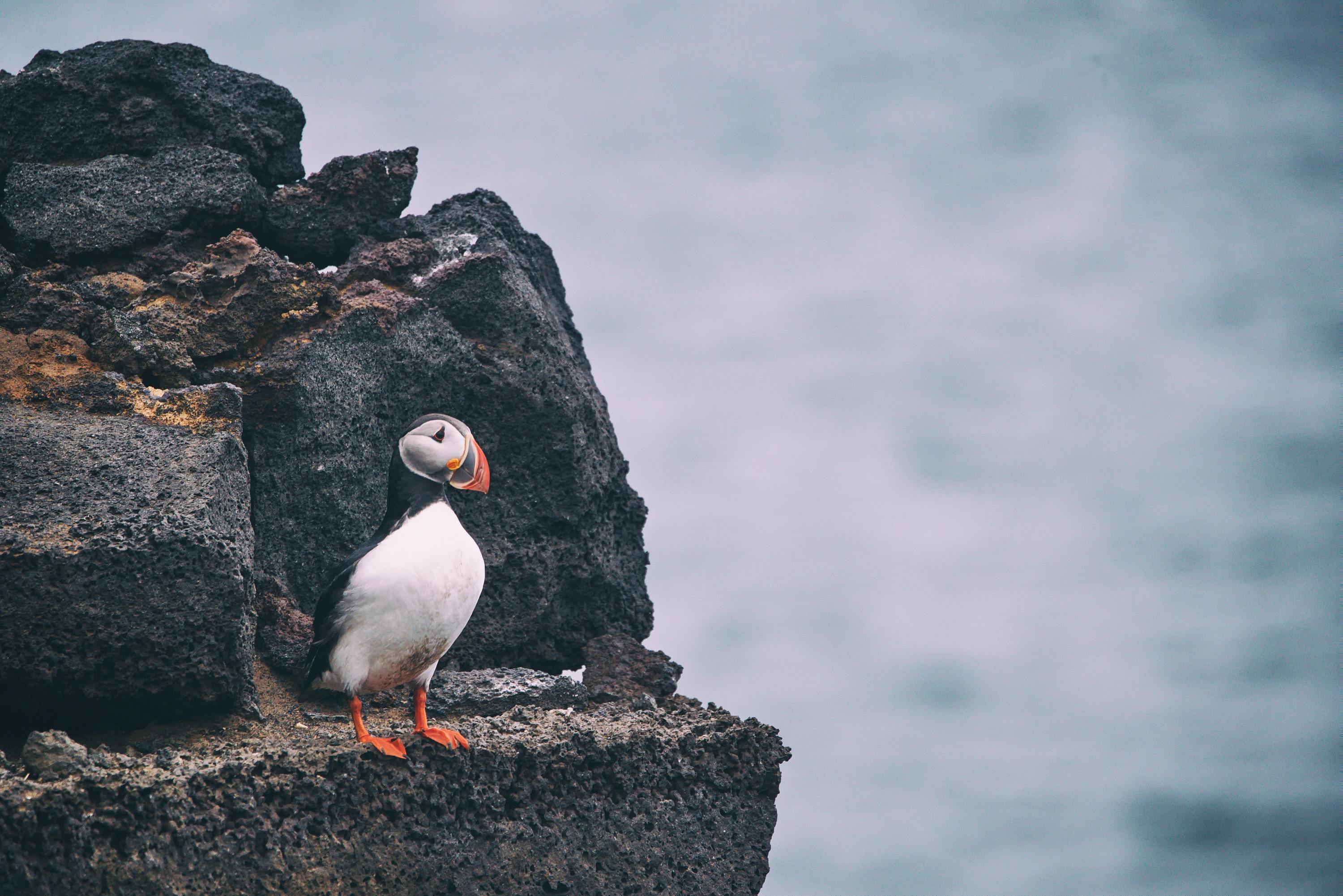 Wander around Voss
A tour around the southwestern Voss Municipality usually lasts around six hours, and it offers opportunities aplenty for both relaxation and action.
A short-and-scenic train ride from Voss to the iconic Myrdal train station is where you'll encounter one of the steepest railways in the world: the Flåm Railway (read more about Flam with Norway Today's guide to the lovely area here). After the train departs at Berekvam station, you can opt to bike the last 11 km down Flåm, where views of cascading waterfalls and pastel-coloured farm houses await.
Once in the village of Flåm, embark on your seaside journey, which crosses through UNESCO World Heritage-designated fjords, with chances to see local fauna such as seals and eagles.
The tour ends in Gudvangen, where a less-than-an-hour-long bus ride can take you back to Voss along one of the steepest roads in Europe, Stalheimskleiva - if you dare.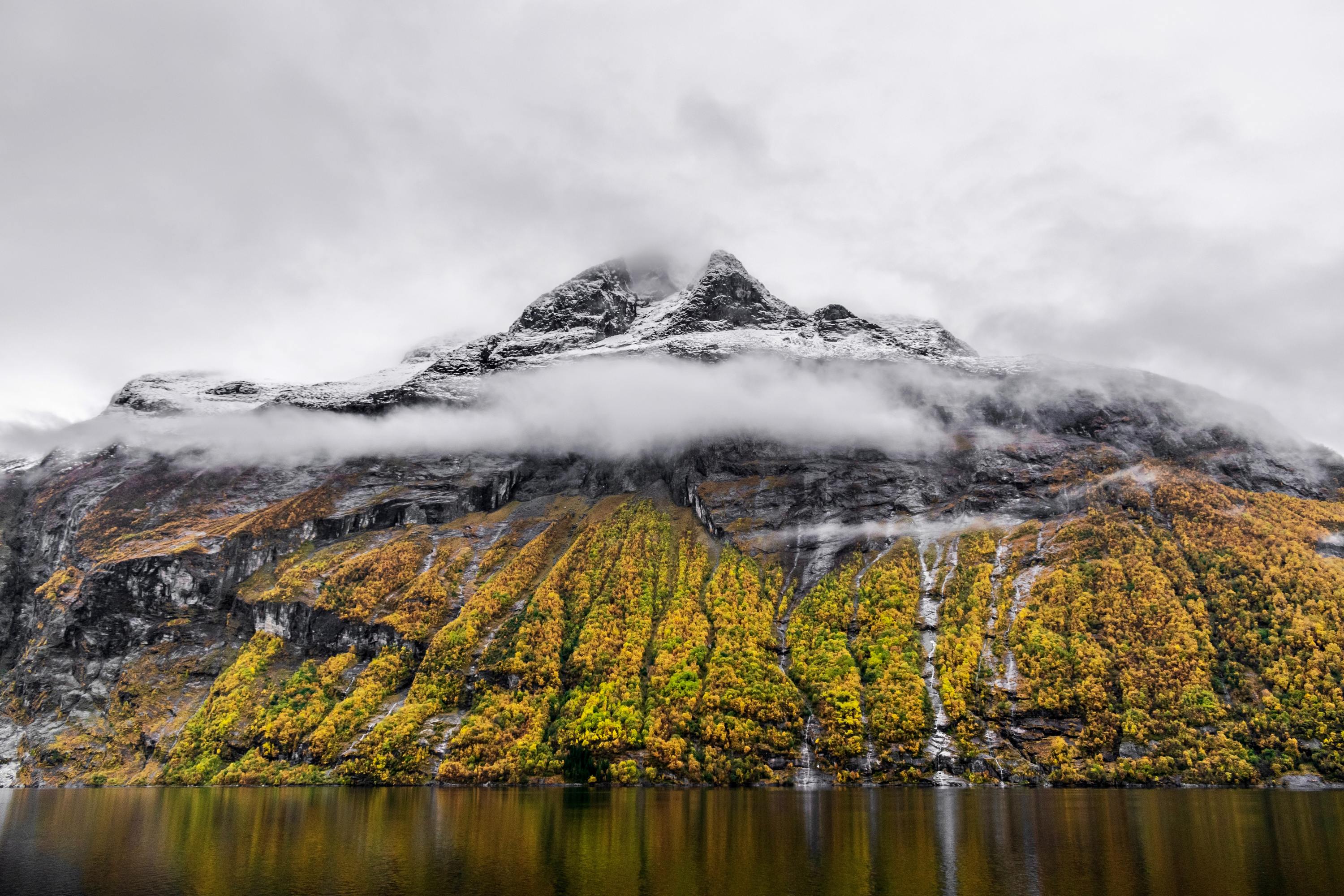 Let Sognefjord stun you
Sognefjord is known as the king of the fjords. Why? Its over-200-kilometer-long length makes it the longest fjord in Norway and second longest in the world. It cuts through almost half of the country's width, reaching almost halfway to Sweden!
A Sognefjord tour usually consists of a fjord cruise from the charming city of Bergen through Sognefjord and some of its amazing arms, with Flam as a fantastic final destination.
To return to Bergen, we recommend you hop on the the famed Flam Railway (mentioned above) from Flam.
Approximate time recommended to spend wandering around Sognefjord is at least two days - so you can indulge in as many out-of-this-world fjordscapes as possible.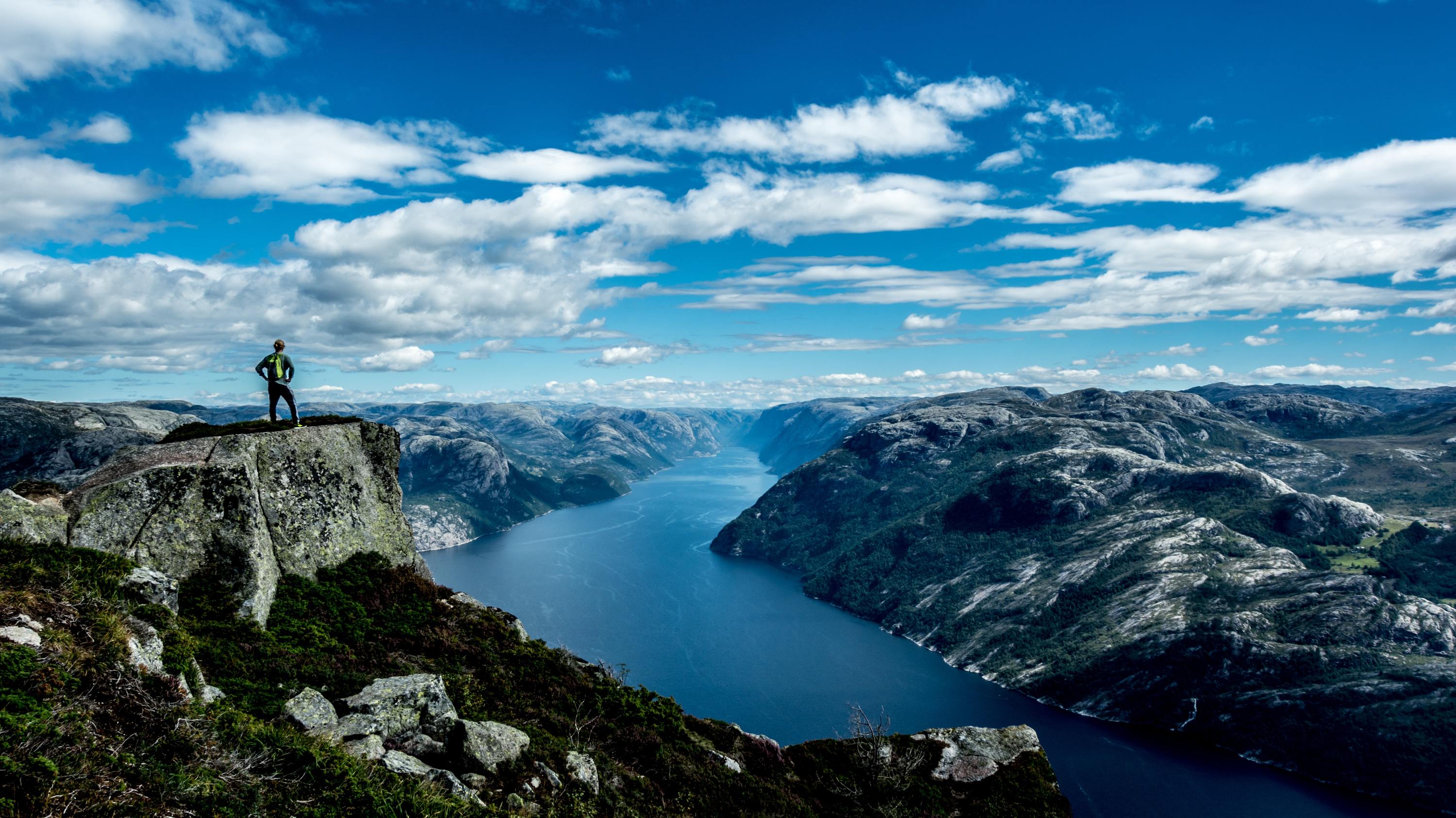 Behold lovely Lysefjord
Lysefjord is among Norway's most beloved fjord destinations, and it leaves its visitors (of which there are almost half a million each year!) in awe.
It's located on the southern end of Norway's western fjord area in Rogaland County..
A must-see site on Lysefjord is Preikestolen, also known as the Pulpit Rock. A towering, steep cliff, Pulpit Rock rises over 604 metres above Lysefjord. Atop the cliff is a plateau, spanning about 25 by 25 metres, regularly flooded with tourists.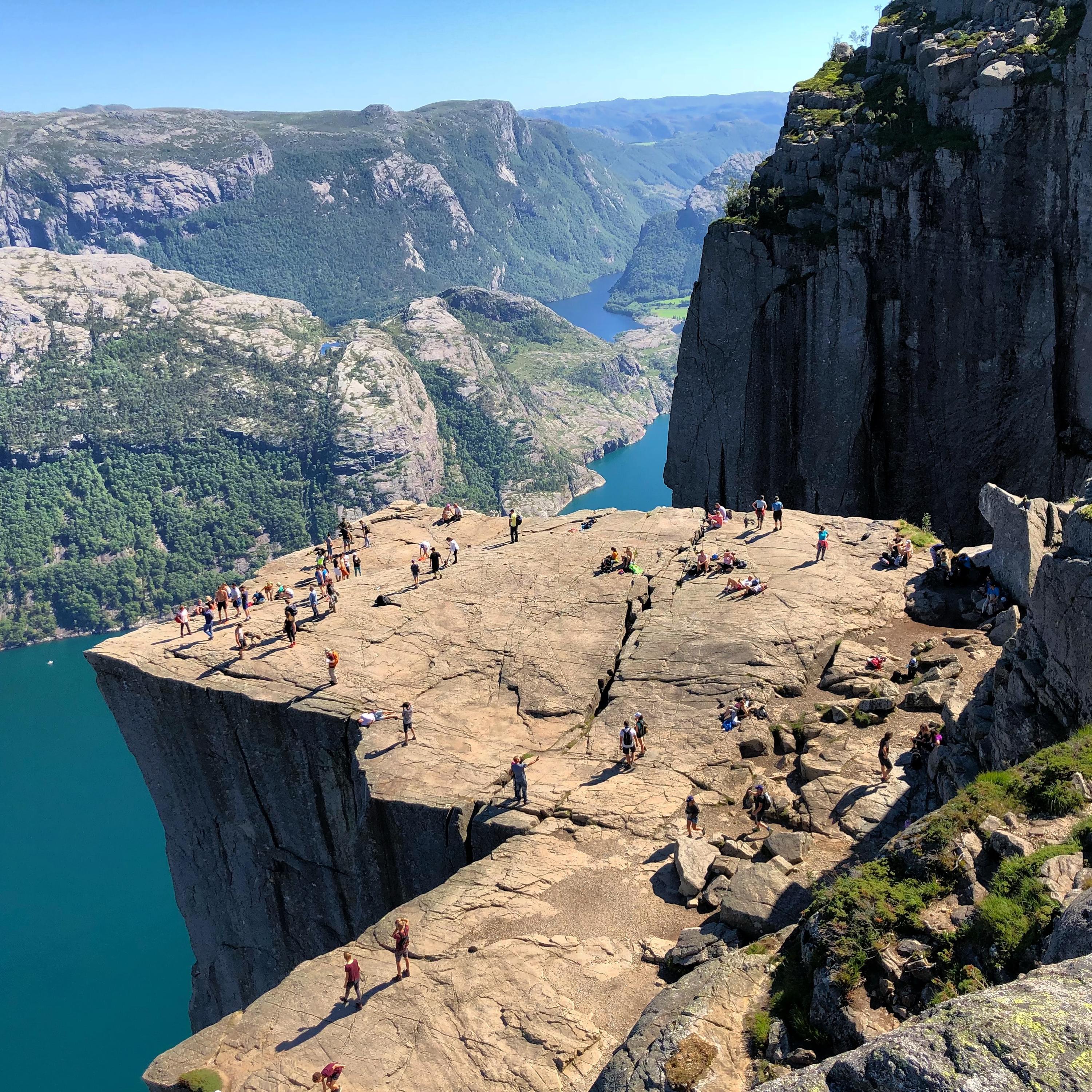 Venture into Hardangerfjord
The second longest fjord in Norway, Hardangerfjord, is a finger tip away from the second largest city in Norway, Bergen.
Hardangerfjord is around 180 kilometres long, and, in reference to its sheer length, immensity, and unmatched beauty, it's referred to as the queen of the fjords.
Local tourist offices can help you customize this tour any way you like - but don't miss out on riding the Bergen Railway from Bergen part of the way, and experiencing the sights and wonders of the fjord queen herself as well as the Vøringsfossen Waterfall.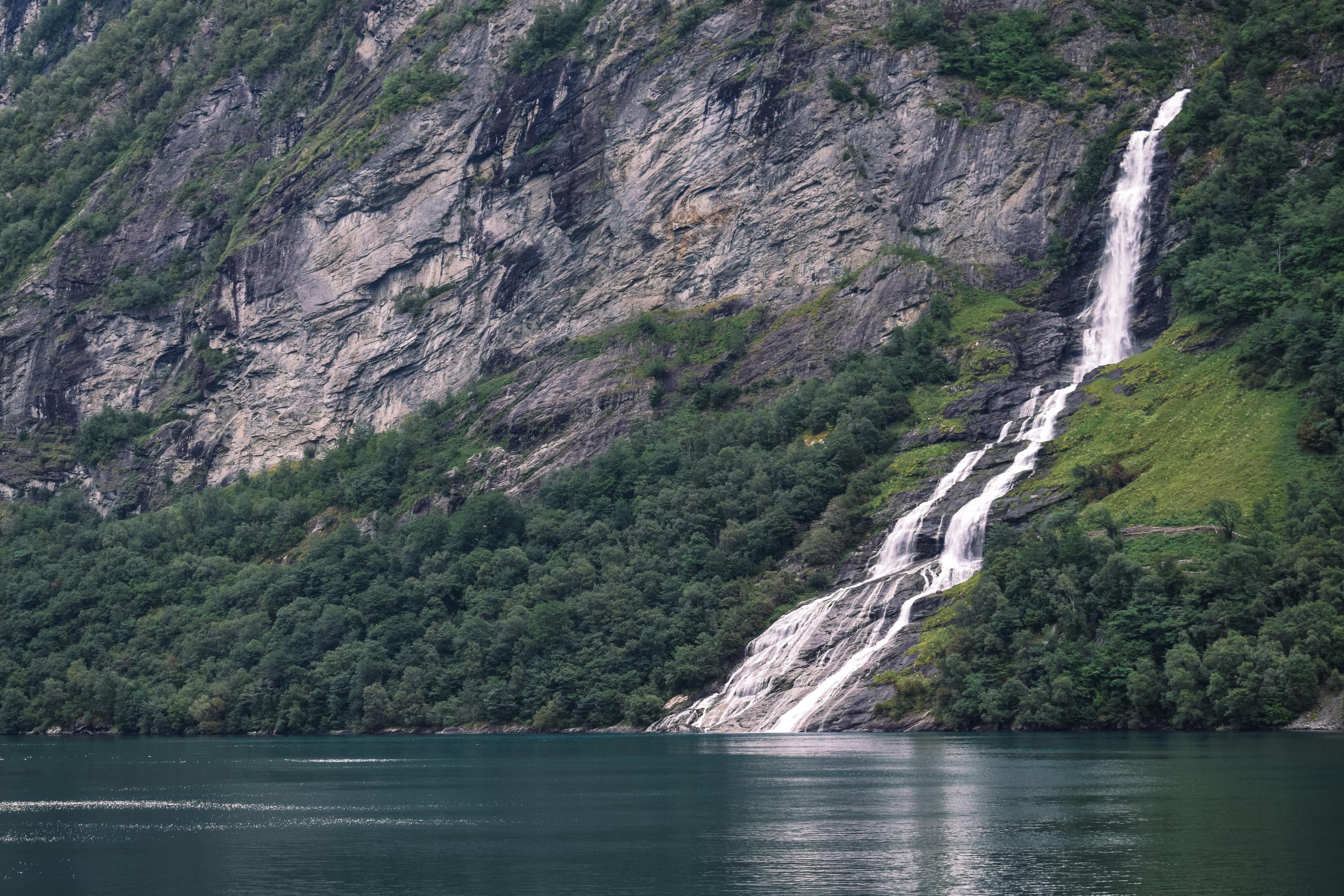 Vestland county's Nordfjord
While the name is catchy and easy to remember, the experience is impossible to forget.
Nordfjord is located right in the center of Norway. Hikes, lakes, and glaciers abound around Nordfjord. Take in sights such as Briksdalsbreen Glacier, Lake Oldevatnet and its adjacent Oldedalen Valley, and much more.
Accommodation and seasonal recreational activities are available at the fjord, one of the most popular being winter skiing.