Legendary performer Henry Rollins makes a welcome return to Zagreb for his solo show at Tvornica Kulture on February 8. Kicking off on February 1 in Reykjavík, the former Black Flag man's European tour of spoken-word performances, Good To See You, takes him from Bratislava to Bexhill-On-Sea over the next three months.
On the eve of his 58-date odyssey, Rollins gave an exclusive interview to Time Out Croatia. Now approaching his 62nd birthday, the singer, writer, actor and activist is as upfront as he was when hurling himself around the punk clubs of California 40 years ago:
Time Out Croatia: You've long been giving performances as a spoken-word artist – is it a genre you feel more comfortable with or do you occasionally miss being with a band on stage? Is there a happy medium between the two?
Henry Rollins: I don't think of it as a genre I'm in. As you've said, I've been doing shows on my own since the 1980s. I like being onstage by myself. It's far more challenging than being with a band. Music was harder physically, but being in a group, you're a part of something. On my own, I'm the thing itself and that requires far more exactitude. I like that aspect of the talking shows. Believe it or not, I don't miss being in a band. I did it until I had nothing left, so there's no unanswered questions, not ground that wasn't scorched.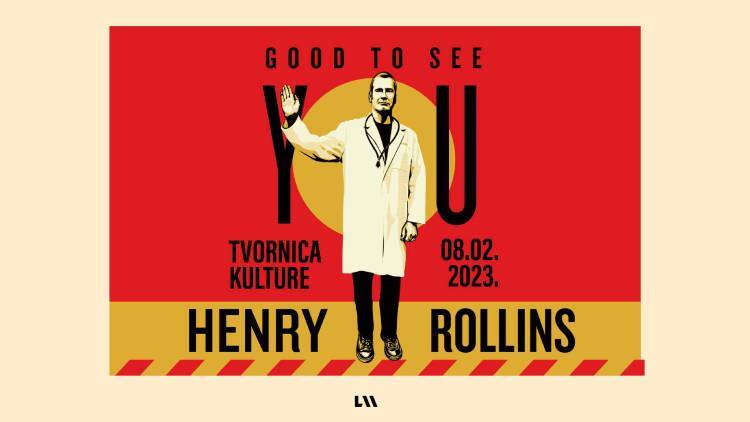 TOC: How much does the material change from night to night? Does it vary according to where you're playing, what you find there, and the audience?
HR: There are some set pieces that are in the show pretty much every night, then there's material that cycles in and out and then there's material I develop while doing the shows. Now and then, there's material that's particular to where I am. The shows I do outside of the USA are different in that there's less inside-of-the-USA material. Rarely do I improvise. That might work well for some but for myself, I like preparation, editing, in an effort to not waste an audience's time.
TOC: What did you miss most during lockdown? Touring? Ice cream?
HR: I missed basic mobility. I used to travel a lot, just as a part of my life. I'd go live in other countries as I worked on things like a book manuscript. That ended immediately. I don't know if I'll get back to that way of living. Also, an entire tour would cancel in a single email. Suddenly, three months of my calendar is empty. That was hard to take but I got through it.
TOC: This is a huge European tour – did you cherrypick some of the venues, such as the London Palladium and the Göta Lejon in Stockholm, for example?
HR: I don't pick the countries, cities or venues. I ask for as many shows and as few nights off as possible. What I get, I'm grateful for.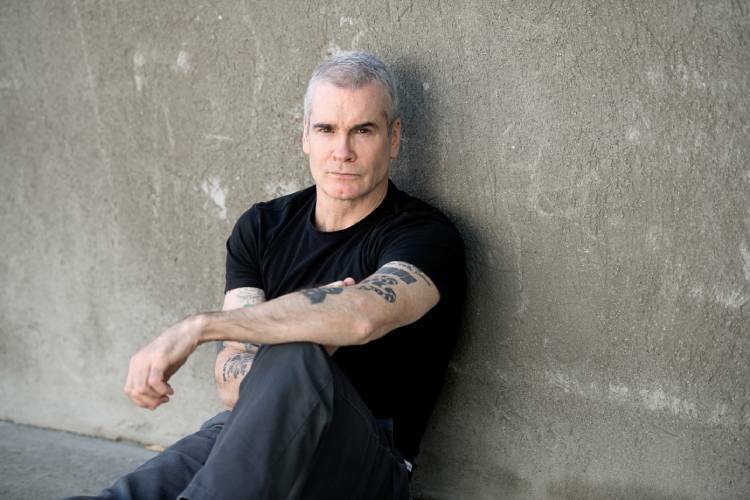 TOC: Zagreb and punk rock have a long and intimate history. This won't be your first time in the Croatian capital. What are your memories of previous visits, good or bad?
HR: I think it was in November of 1989, we played a show in Zagreb and the sound system went out, at least the front of house. The monitors were still working. While the sound guys were trying to fix the system, our drummer, Sim, took the microphone from me and proceeded to do this improvised stand-up routine/Q&A with the audience that was actually quite good. I think ultimately, we turned the monitors toward the audience and that was the PA for the night. I think that was Zagreb although it might have been Ljubljana the night after. I can't remember anything bad happening at any of the shows, which is usually how a show stands out.
TOC: What do you think the audience is expecting when they come to a Henry Rollins spoken-word show?
HR: How could I possibly know? Perhaps they've gone to YouTube, where apparently, there's a lot of me onstage and they've checked that out? Hopefully, it has been explained to them that it's just going to be me, telling stories and whatnot.
TOC: Could Washington DC in the early 2020s produce a Henry Rollins in the same way as a different kind of Washington DC did half a century ago?
HR: Good question. I'll try to answer but it requires assumption, so I'm losing before I start. Things are, in my opinion, quite different in 2023 than when I was say, 18, which would have been 1979. The racial divide was extreme as far as who lived where. If you were white, there were some neighborhoods and parts of DC, which is really small, that you might not want to take a chance in. It's just how things were. I didn't like it. I don't like anything that gives a racist a leg to stand on. The racial tension in the city allowed someone like my father to say, "See? See what these people are like?" or whatever.
This tension politicized me at a very early age, which in hindsight, I'm grateful for. The racism I experienced was getting called names, getting beaten up, robbed, chased. It was very scary. I'm not a tough guy so I was easily out advantaged. It didn't make me hate black people. It made me aware of the many flaws of the USA. To this day, racism, homophobia, misogyny are big issues with me.
I think things are perhaps a bit more level in DC now. When I go there to visit, there will be something like a record store Ian MacKaye and I will go to and it's located somewhere that I'd never be in 1975. I'd like to think things are getting better. I think I am quite a product of those times and wouldn't be the same if I was raised in DC and 18 in 2023. All this is speculative, so who knows.
Henry Rollins, Good To See You, Tvornica Kulture, Šubićeva 2, Zagreb. February 8, 8pm. Advance tickets 230 kuna/€30.54, on the door 260 kuna/€34.52. Capacity 500 seats, availability limited.