A huge snowfall covered Medvednica, Gorski kotar and the Lika region overnight, leaving a coating across the picture-postcard Plitvice Lakes and causing locals to break out the shovels in order to find their cars.
According to the Rijeka Regional Meteorological Service, 40 centimetres of snow fell in Delnice, the main town in mountainous Gorski kotar, while the steepest peaks of Učka and Ćićarija also turned white.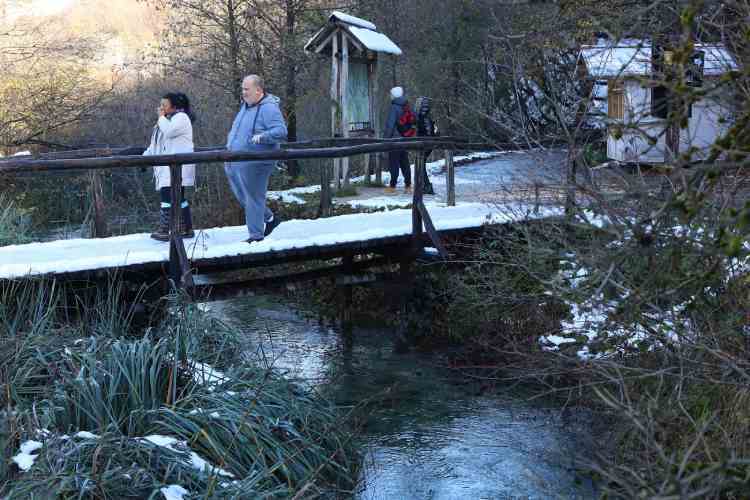 Around the Plitvice Lakes, in the heart of the Lika region, the pretty tableau of shimmering water and golden leaves was further embellished by a sprinkling of snow that made the boardwalks extra slippery.
Meanwhile, Medvednica Nature Park overlooking Zagreb turned even more Alpine than usual after snow transformed the landscape into a winter wonderland.