Layered in the history of the region its much-travelled author has long called home, Istria Gold is the first novel by renowned film producer, Mike Downey. This many-faceted tale of truffles and avarice will not be his last, however.
As Mike tells Time Out Croatia, Istria Gold is the first of a trilogy.
"Rather than just a straightforward novel," explains Mike, "this is a grander concept, if you like, a conduit for portraying Istria at various times in its history".
Like the two novels to follow, Istria Gold is structured around three eras, Roman, the mid-1900s and the present day. The most recent introduces the chief protagonist, former undercover cop Marco Mihailić, whose forefathers are involved in equally clandestine activities in the 1940s. The truffle trade drives the narrative in each. Centuries beforehand, the lure of the truffle helps the teenage Lucia escape the bloody confines of Roman Istria.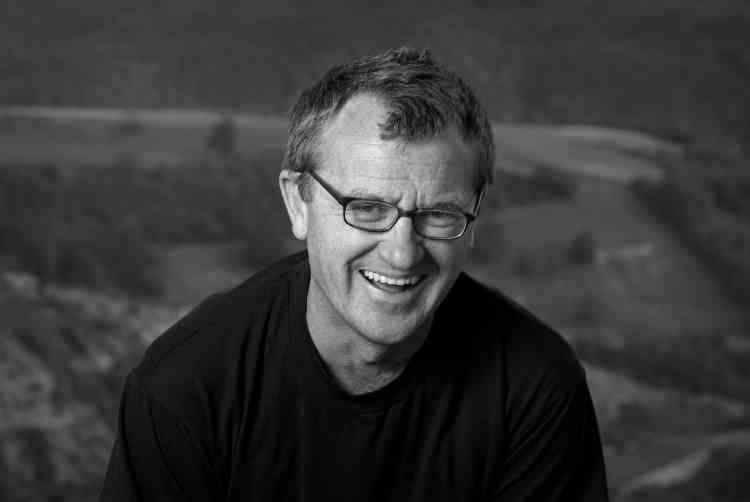 Now available on Amazon or as a discounted pre-order (see details below), Istria Gold precedes two further journeys into Istrian history and culture. Channelling his inner Kieślowski, the Polish film director who wrapped his celluloid trilogy around the colours of the French flag, Mike is currently halfway through his second Istrian novel interwoven by the theme of hate. The series will conclude with a third tale, underpinned by corruption.
For readers familiar with Mike's work, it's no coincidence that indie cinema immediately springs to mind. Founder of the Motovun Film Festival, chairman of the European Film Academy and awarded an OBE for his services to world cinema in 2021 by the now King Charles, Devon-born Mike has been involved in screen and stage for well over four decades.
"I first came to Croatia in 1979," he remembers. "I was studying at the Sorbonne in Paris and went to Yugoslavia with my girlfriend at the time, whose parents had a house in Premantura, on the southernmost tip of Istria. I ended up stayed there for three months to write my Master's. I was completely broke and ended up foraging for food, mussels, shellfish, anything I could find. I absolutely loved it."
"I'm Irish by origin and partly grew up there. Istria felt a lot like Ireland. People were hospitable and welcoming. It looks very similar, that green, green landscape. There's also the regular presence of the Catholic clergy…"
After gaining a BA in French with Theatre Studies at Warwick University, where he was recently granted an Honorary Doctorate, Mike worked as a theatre director across Europe, including the Belgrade National Theatre on his second visit to Tito's Yugoslavia. He became involved in the Pula Film Festival and curated three major seasons on Yugoslav cinema for the National Film Theatre in London.
In 1991, with the country on the brink of war, Mike worked as Associate Producer on a screen version of the Ivan Kušan novel, Charuga. Directed by Rajko Grlić, with music by Goran Bregović, it is now considered the last Yugoslav film, its themes touching upon what was happening at the time. "Of the 100 films or so I've been involved in, the very first for which I received a named credit was Charuga," says Mike, who remained friends with Grlić as the Palme d'Or-nominated director saw out the 1990s in LA and New York.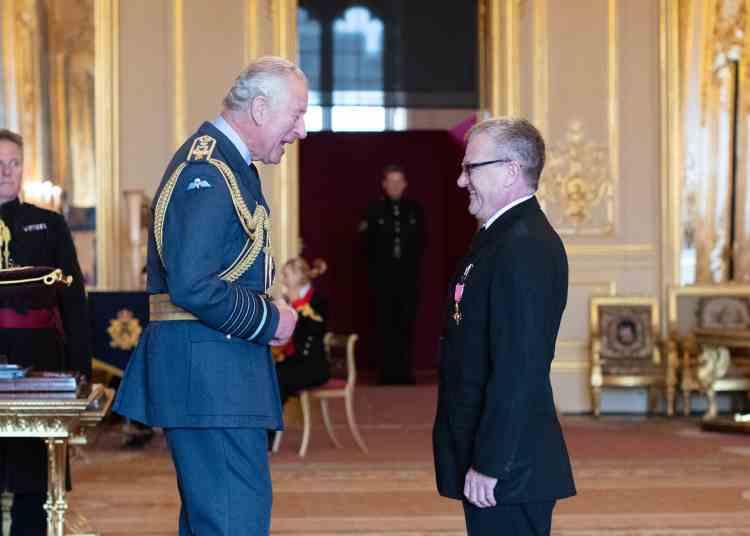 Back in the UK, Mike set up Film & Production Entertainment with Sam Taylor, making several independent films a year. As Croatia emerged from war, he was involved in Grožnjan's Imaginary Academy, a film-school project funded by the Hungarian financier, George Soros.
"Post-war cinema in Croatia was very difficult. There was no investment, distribution was near impossible as there weren't really the cinemas. But there was a hunger for independent films and an intelligent, free-thinking audience keen to watch them."
"As there was nowhere to show them, we'd heard that there was a little cinema in Motovun. We gave it a look, then when we stepped outside, the idea came to us straight away that the main square would be perfect for film screenings. That's how the Motovun Film Festival was born. It later became the biggest cultural event in Croatia."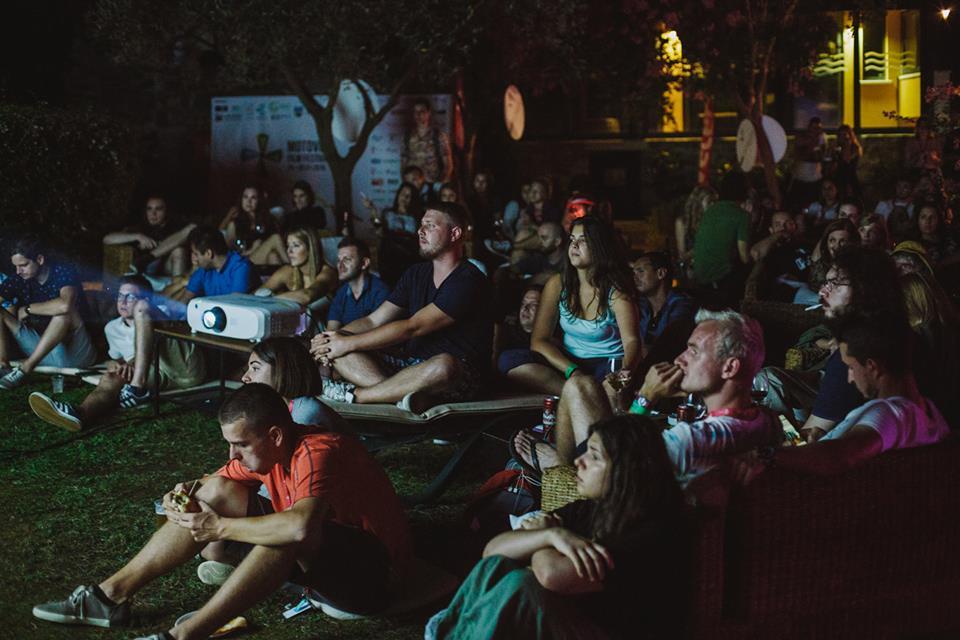 At the Jeunesses Musicales International, a music school also based in Grožnjan, Mike met his life-long partner, Marijana, to whom Istria Gold is dedicated. Together they live in a picturesque villa in Grimalda in the heart of Istria. Mike also spends time in London and Dublin, and wherever a film or a festival might demand his services.
The aptly named Istria Gold might help usher in a change of lifestyle: "Film production is a young man's game," admits Mike. "You're in charge of large numbers of people, huge budgets and big productions. I don't think I want to spend my sixties doing it."
While Istria Gold is Mike's first novel, it's by no means his first book, having produced several publications mainly related to film and financing. "Writing is in my DNA, it's second nature. I'm always writing in one way or another."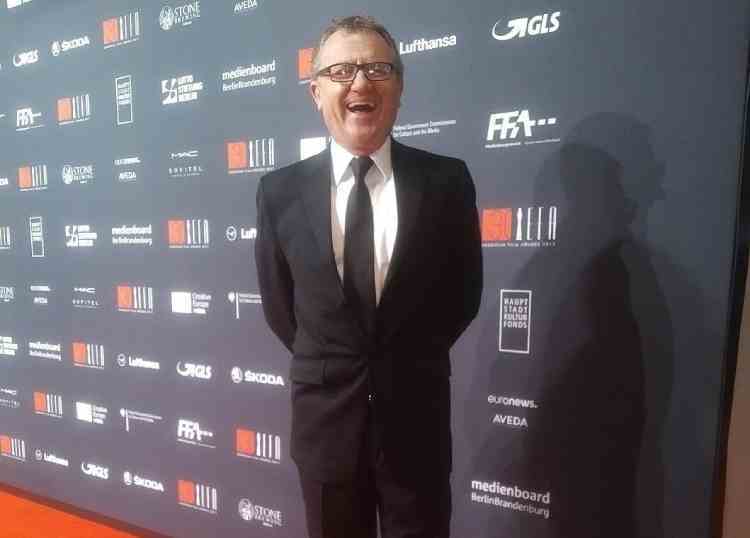 Now the novel form has provided Mike with, as he puts it, "another exciting way to tell stories. People who spring off the page and talk to me. Tell a vivid story in as compelling a way as possible. Keep the audience there".
A Croatian edition is already in the pipeline, to be published by Jesenski i Turk.
Once he's dealt with Tito's Istria, World War II and other story-rich motherlodes in the next two volumes of his trilogy, Mike will then seek treasure elsewhere, in the Far East, amid the myths surrounding the writer Anthony Burgess. Having discovered Istria by way of Ireland, Paris and Belgrade, a smooth career path for this genial adventurer was never going to be an option.

Istria Gold is currently available for pre-order from Calm Productions with a 25% discount using the voucher GOLD25. It is also available from Amazon. Publication date is October 6.