Portable, ornamental and perhaps edible, crafted artefacts created in Croatia have the hallmark of quality and authenticity rather than the feel of something cheaply made in foreign parts.
Here we suggest a number of gifts and souvenirs you may want to look out for on your next visit to the coast or a major city inland.
Brač stone
Used to build Diocletian's Palace in nearby Split, fine stone from the island of Brač is still crafted today on the island, most notably in Pučišća, where you find one of the only schools of stonemasonry still active in Europe today. The results are laid out for display on the main promenades of Bol and Supetar, fashioned and polished into decorative or useful items for the home and kitchen.
Cheese
Natural conditions and generation of expertise go into the making of Pag cheese, paški sir, from the island of the same name. Here, the strong Bura wind sprays salt across the harsh landscape, dotted with aromatic herbs such as sage. Sheep here roam freely, producing milk of unique flavour that goes into the tangy cheese for which Pag is justifiably famous. Human craft does the rest. Available at restaurants and shops across Croatia, Pag cheese is best sampled and bought locally, ideal if you're staying in Kvarner or northern Dalmatia.
Cravats
Worn by Croat light cavalry during the Thirty Years' War across Germany and Central Europe, the cravat became a fashion accessory adopted by their French counterparts. The Gallic soldiers duly named it after the nationality of those who wore it. In recent times, a Cravat Day was established on October 18 and a Cravat Regiment in 2010, which performs an elaborate changing of the guard on Zagreb's St Mark's Square wearing bright uniforms similar to those worn by their military forefathers 500 years ago. Today you can buy cravats in all kinds of colours and designs, although the classic Croatian ones of red and white seem to be the most popular with foreign visitors.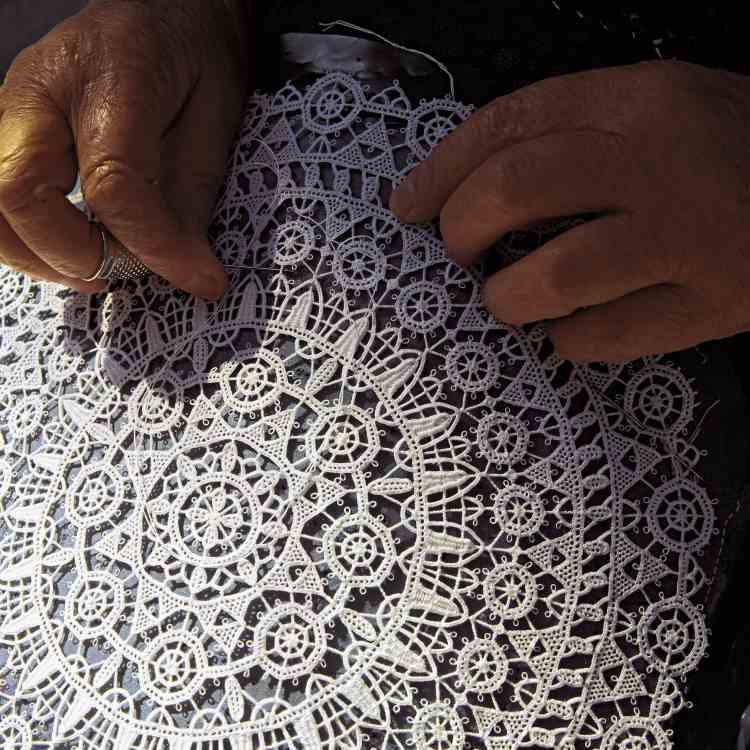 Croatian lace
So entwined with the country's cultural heritage it was included on the UNESCO List in 2009, Croatian lace is used for tablecloths, clothing and linen – or the finest examples can be framed and mounted. Pag is considered the home of this decorative art form, and you'll still see old ladies in the shade of a doorway, painstakingly labouring over a piece, needle in hand. The other hubs of this age-old craft are Lepoglava, near Varaždin, home of bobbin lace, and Hvar town, where locals make lace from the leaves of the agave plant.
Cured meat
Air-dried ham, pršut, is a Croatian speciality, produced by leaving it for several months in the salty air and local winds in Istria and Dalmatia. The resulting meat may then be aged according to local tradition and natural conditions. In the east of Croatia, across Slavonia and Baranja, you find kulen, a spicy sausage embellished with paprika and garlic according to where it is made. Buying whole sausages to take home is the norm, or pre-packaged slices of cured ham that keep their flavour.
Lavender
Used by Romans to scent water for washing in, hence the name, lavender has long had many other purposes, medicinal, decorative and natural. Traditionally grown on the island of Hvar and increasingly elsewhere in Croatia, lavender can be bought as an oil or soap, as a scented cushion or pillow, or simply as dried flowers from markets, shops and gardens.
Licitar hearts
A symbol of love, Croatia or Christmas depending on who is doing the giving and when, these sweet biscuits are fashioned into heart shapes and are usually painted bright red with food colouring. Dating back to the Middle Ages, these light, affordable treats can be offered on Valentine's Day, hung on the Christmas tree or picked up as a souvenir to remind you of your trip to Croatia.
Olive oil
Available at airports in case you're only travelling with hand luggage, extra virgin olive oil is a healthy and practical souvenir that can be used for cooking and cosmetic purposes. Produced for generations around Dalmatia and Istria, where you can go on tours to see how it is made and sample the goods in situ, Croatian olive oil has been celebrated for its purity and quality since Roman times. If you're buying it as a gift for someone, you can find olive oil in attractive presentation bottles or, if it's for the kitchen, pick up a litre from a local producer.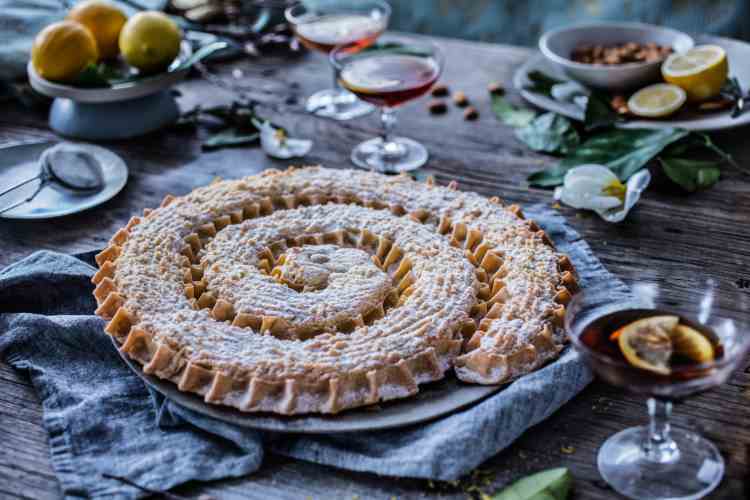 Rab cake
A tasty delicacy from the island of Rab, Rapska torta is made with almonds and Maraschino liqueur, perhaps with a dash of lemon zest, all of which approximates how Benedictine nuns prepared their special cake for the visit of Pope Alexander III to consecrate the Cathedral of the Assumption in 1177. The recipe has since passed down over the course of a millennium. Rab cake is still made for special occasions and makes a handy souvenir as it is known to last for several weeks.
Rakija
Each country has its national spirit: rakija is Croatia's. Made from distilling fermented fruit, most notably pears, apples or apricots, clear rakija can also be augmented with herbs, nuts, honey and sweeter fruit to produce different varieties. Pressed grapes go into lozovača, herbs into travarica, and honey into medica. The result can be taken home in small presentation bottles or litre-sized ones to recreate that authentic Croatian experience with your friends and family.
Samobor glass
Also known for its cream cakes, the picture-postcard town of Samobor is a popular day trip from nearby Zagreb. Here, the Tuk family began creating finely cut crystal at their own factory in 1839, and its exquisite glassware has been popular for weddings and other glamorous social events ever since. The most delicate examples are kept in the local Samobor Museum. You can visit the Kristal Tuk factory to see items being made or purchase a glass, bowl or ornament from the on-site shop or from one of several outlets around Samobor.
Wooden toys from Hrvatsko zagorje
Made of linden, maple, willow or beech, traditional toys have been fashioned by the craftsmen of Hrvatsko zagorje for generations. Women then take the pipes, rattles, animals, cars and doll's houses and paint them with bright colours and pretty patterns. They are sold at fairs and church festivals, most notably at the shrine of Marija Bistrica. A centre has also been established at Kumrovec, promoting a craft that is both a valuable alternative to disposable plastic and UNESCO-protected since 2009 as an example of intangible cultural heritage.
This article is sponsored by The Croatian National Tourist Board: 'Croatia Full of Life'.