Over the weekend of April 29-30, the village of Donji Kraljevec will again become the home of Croatian speedway, with fans flying into Zagreb and making their way to the unique track of Goričan, reopened in 2022.
Bars and trackside will be bubbling with the babble of speedway jargon that connects fans who travel Europe throughout the year, often to places off the typical tourist map. Here, they'll be in pleasant surroundings near the border with Hungary, in the wine-making country of the Alpine foothills where many choose to locate their holiday homes.
This is also where Daryl Mersom catches up with Tai Woffinden ahead of the race to discuss what makes Croatia a special place for him. Three-time Speedway World Champion, Tai has been racing at Croatia's first track at Goričan since his early twenties, his opponents including the son of the family that owns the 305-metre loop.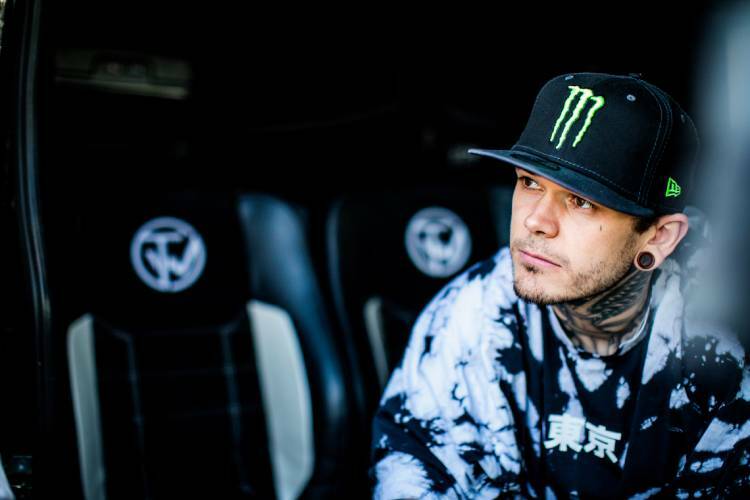 They built racer Jurica Pavlić a track in his backyard, every motorsport-obsessed kid's dream, catapulting him to success as 2007 Individual European Champion. Jurica went on to ride in the Polish Ekstraliga, the world's pre-eminent speedway league.
Tai now shares his memories of Goričan, looks forward to the season ahead and talks about other side projects he is involved with.
Time Out Croatia: What stands out for you about the stadium in Goričan?
Tai Woffinden: The Pavlić family runs it. They've been heavily involved in speedway for a long time, at least as long as I can remember. I used to race against Jurica Pavlić when I first started my career in Europe and at the world under-21 events.
It's a cool track, quiet and sandy. It's probably the only track like it on the circuit. When you drive in, they've got a big underground restaurant on the left and then you're into the pits and the stadium's there. It's a beautiful set-up.
TOC: How does the first event of the calendar in Croatia compare to others in the rest of Europe?
TW: Croatia is kind of similar to Prague. You get a lot of people travelling there from all over Europe so it's always a mixture of fans and different nationalities, which is supercool.
When you go to the other ones, it can be quite heavily fans from those countries. Prague, Teterow in Germany and Croatia – they all have that kind of mixed vibe about them with all the fans, so it's special, you know?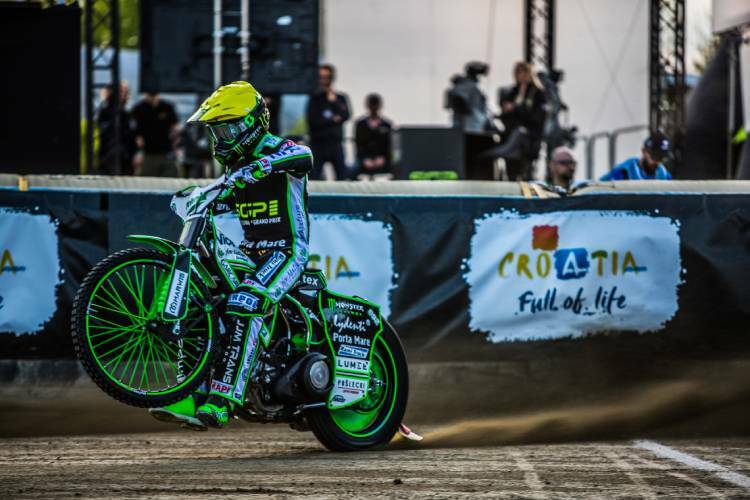 TOC: How have you seen the new deal with Discovery TV impact speedway in terms of how events are run and broadcast?
TW: For sure, the numbers are up, they do a lot of promotion leading up to events. I know that the Warsaw numbers from last year were huge.
They've just had a year figuring it all out last year. More things are being put into place this year, which is supercool, interesting and a pleasure to be a part of.
TOC: At Goričan last year you began filming vlogs, how is that going?
TW: I was just getting started with it. I was told by a lot of people to focus on my job and not on being an influencer. So, I took that on board. Not that I was trying to be an influencer, I was just recording what I get up to during the day.
It took no effort from me and I had someone there with me all the time. So, it didn't take anything away from my racing. But yeah, that's what I got told a few times. I thought I'll start DJing and now I DJ part-time.
So, the vlogs are taking a backseat. And maybe we can come back to that when I finish racing.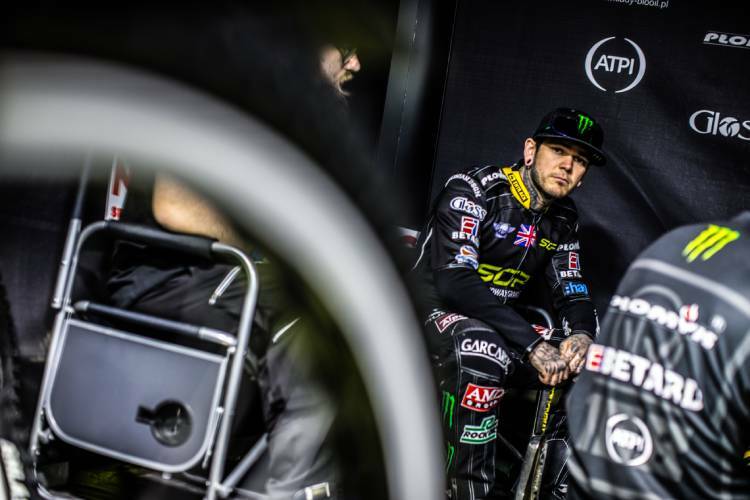 TOC: Last year you promised to get naked if you won at Cardiff, do you have any similar promises for the fans at Goričan for the first event?
TW: No, I'm just getting my head down at the moment and focusing on my job. And, yeah, I've got plenty on. Lots of research & development work that we've been doing over the winter. I'm actually at the track now to do a bit of testing with some other new stuff that we've done. And yeah, I'm excited to get out there and get myself back on top.
TOC: Snooker champion Ronnie O'Sullivan was also in the Cardiff audience at last year's British Grand Prix, how was it meeting him?
TW: It was cool. He's just a normal dude. You know, he excelled at what he did. And he's a normal, level-headed guy.
It was just a pleasure to have a chat with him and spend five minutes together, I showed him around the bike a little bit, told him what it's all about and what we do. I think he enjoyed it. It was something a little bit different for him. We'll see who comes out of the woodwork this year. Daryl Mersom
FIM Speedway Round 1, Goričan track, Donji Kraljevec. April 29-30