In Croatia, art is not confined to stuffy exhibition halls and galleries, but is bought out to the open air for everyone to admire and enjoy. By doing so, art becomes a platform for other forms of culture and alfresco social interaction to develop around it – as the artists behind the works would surely wish to happen.
Grisia
The most long-standing example takes place on a single steep, narrow street in the Istrian resort of Rovinj. Synonymous with the event itself, Grisia takes place on a Sunday in August when gallerists, artists, sculptors – almost everyone in the local community, in fact – hang out paintings, installations, anything colourful and creative – for perusal, purchase and assessment by a panel of judges. Prizes are also awarded but the main focus is on communal engagement.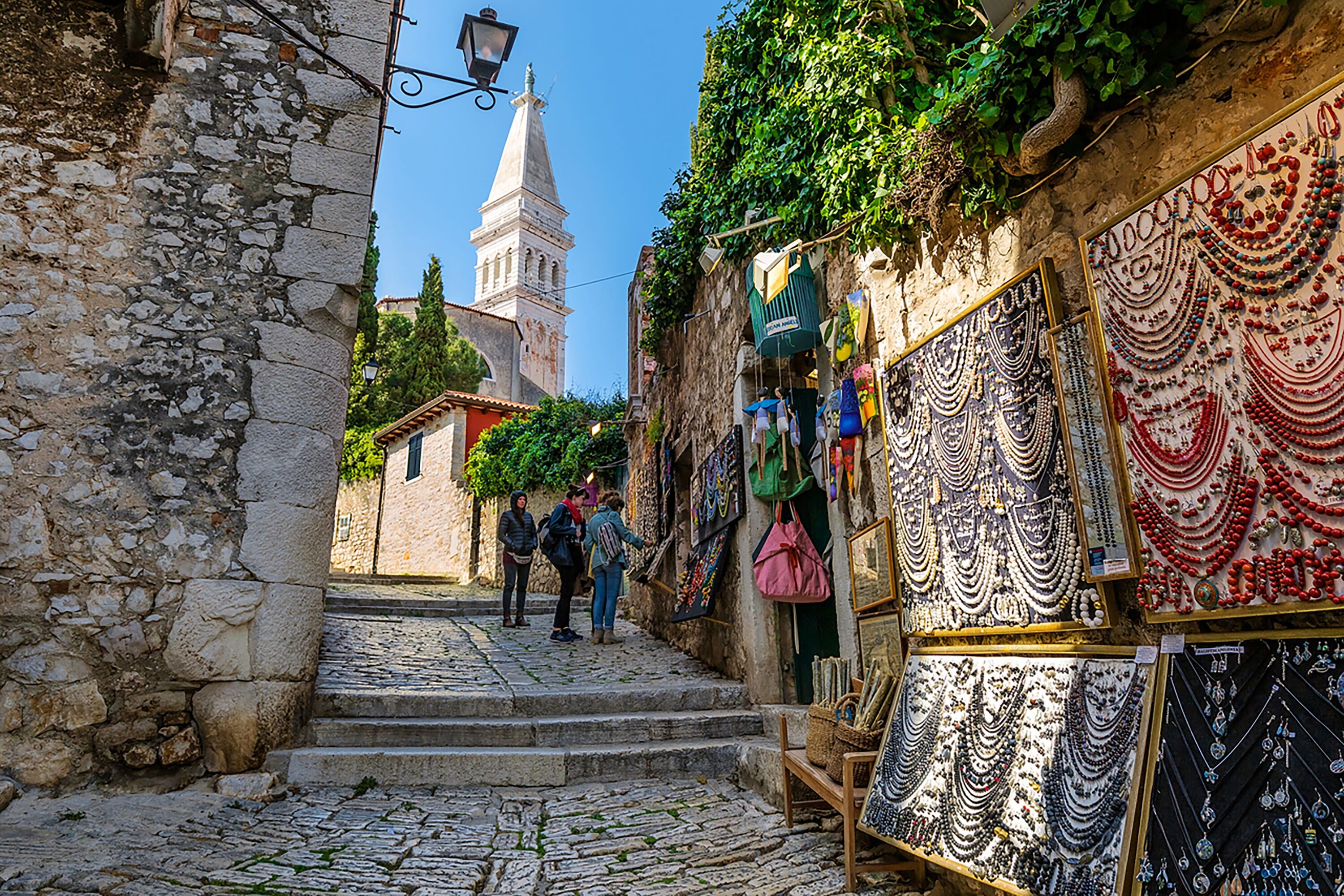 The idea for Grisia began spontaneously, one summer's day in 1966. A ship had docked and American tourists poured off the boat to look around this pretty, historic resort few may have heard of before they arrived. Discovering Grisia, where several artists had long set up galleries, some of them bought a few paintings.
So pleased were the locals with such interest, they set up an ad-hoc art show outside the following year. From 1967 on, Grisia has been a unique event to look forward to every August.
Zagreb
More contemporary in approach, with DJs, craft beer and workshops, Art Park Zagreb recently moved to Ribnjak for its latest iteration in June 2022. First organised by street-art collective Pimp my Pump and studio Lapo Lapo in 2016, APZ previously took place in a modest green space near Strossmayer Promenade.
As opposed to Grisia staged on single day, Art Park Zagreb stretches over the whole summer. Equally, though, it's free to enter. Its new prominent location in the shadow of Zagreb Cathedral should engage with more locals and tourists, who can browse the artefacts, laze in a hammock and watch a film or two, all on the same day. A party mood takes over after dark.
Another annual event, Okolo ('Around'), allows local artists to present their works in the streets and passageways of Croatia's capital over several days. Many of the creations are site-specific and quite unusual, making use of 3D figures and AR technology.
Zagreb is also home to some of Croatia's most inventive street art, particularly (but not exclusively) along Branimirova, the long street that runs alongside the railway tracks from the city's main train station, Glavni kolodvor. There's been a creative scene here for many years which has produced now international renowned artists such as the art graduate Lonac, who receives commissions from around the world.
So distinctive is Zagreb's street art that there are maps available to take your own city tour to find them.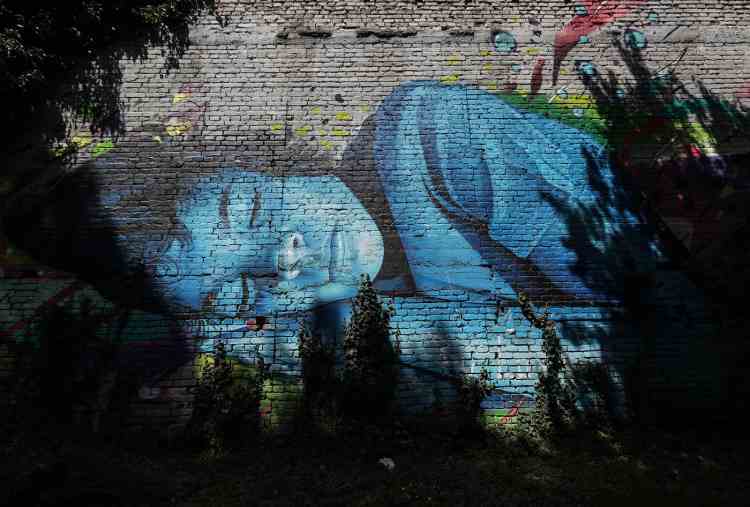 Zadar
Perhaps Croatia's most notable art installations, too, are site-specific and placed outside. In 2005, Nikola Bašić unveiled his completely unique Sea Organ beside the Adriatic in the centre of Zadar. Designed and created in his native Murter nearby, this seemingly invisible work is heard before it is seen, as it comprises a series of 35 organs whose unworldly tones are emitted from holes in the smooth concrete. The sea, literally, is playing the music. You can lie there and sunbathe, you can dance around it, you can sit on the steps and contemplate the Adriatic and let the noises wash over you.
Close by, Bašić then complemented his pioneering creation with Greeting to the Sun, synchronised with the same wave energy. Beneath the glass are solar modules that spring into life at sunset to simulate our solar system. Around the glass is a metal ring inscribed with local details from a medieval calendar originating from Zadar but now kept in Oxford. Whatever the technology, kids love it, with their ears to the ground listening to the sounds or chasing the light show around the solar system.
This article is sponsored by The Croatian National Tourism Board: 'Croatia Full of Life'.