International Women's Day has been marked for 110 years.
A short history of International Women's Day
The first "Women's Day" dates back to the early 20th century. It emerged during times marked by industrialization, as workers' organizations and women's movements for universal suffrage developed in parallel.
A movement started in the United States
In 1908, the US Socialist Party established the Women's National Committee, which adopted a proposal to mark "Women's Day" once a year.
Its fundamental goal? Fighting for women's suffrage.
The following year marked the first "National Women's Day" in the US, and with it came the first-ever mass, nationwide strikes. Some were a part of the continuous struggle for women's voting rights, and others encompassed numerous protests against awful working conditions in factories.
The first International Women's Day in Europe
In 1910, European socialists, inspired by events in the US, adopted the idea of a day for women. At the Second International Conference of Socialist Women, which took place from August 26-17, 1910 in Copenhagen, the first International Women's Day was organised. The then-President of the Conference, Clara Zetkin, began planning an international event with other members.
In 1911, they successfully led the first "International Women's Day." Compared to the previous national celebrations of Women's Day, this was the first-ever international women's event. Zetkin and Luise Zietz compiled information and conclusions reached at the Conference and published them in political journal Die Gliecheit (Equality), which Zetkin had edited since 1892.
One of the paragraphs read as follows:
In agreement with the class-conscious, political and trade union organizations of the proletariat, socialists of all countries will hold Women's Day every year. The ultimate goal of the day must be to achieve women's suffrage. This demand must be brought with women's issues in general, in accordance with socialist principles. Women's Day must have an international character and must be carefully organized.
In addition to universal suffrage and maternity rights, the Copenhagen Conference also discussed issues of war and peace, the role of women in the fight against nationalism, upbringing children in the spirit of anti-militarism, demands for an 8-hour working day, problems of night work for women and children, and more.
Over the years, it was decided to declare March 8 the day of International Solidarity of Women in the Fight for Peace, Democracy and Equality. And not only that, March 8 marked the official mobilization of the revolutionary women's movement and its affiliation with the class struggle.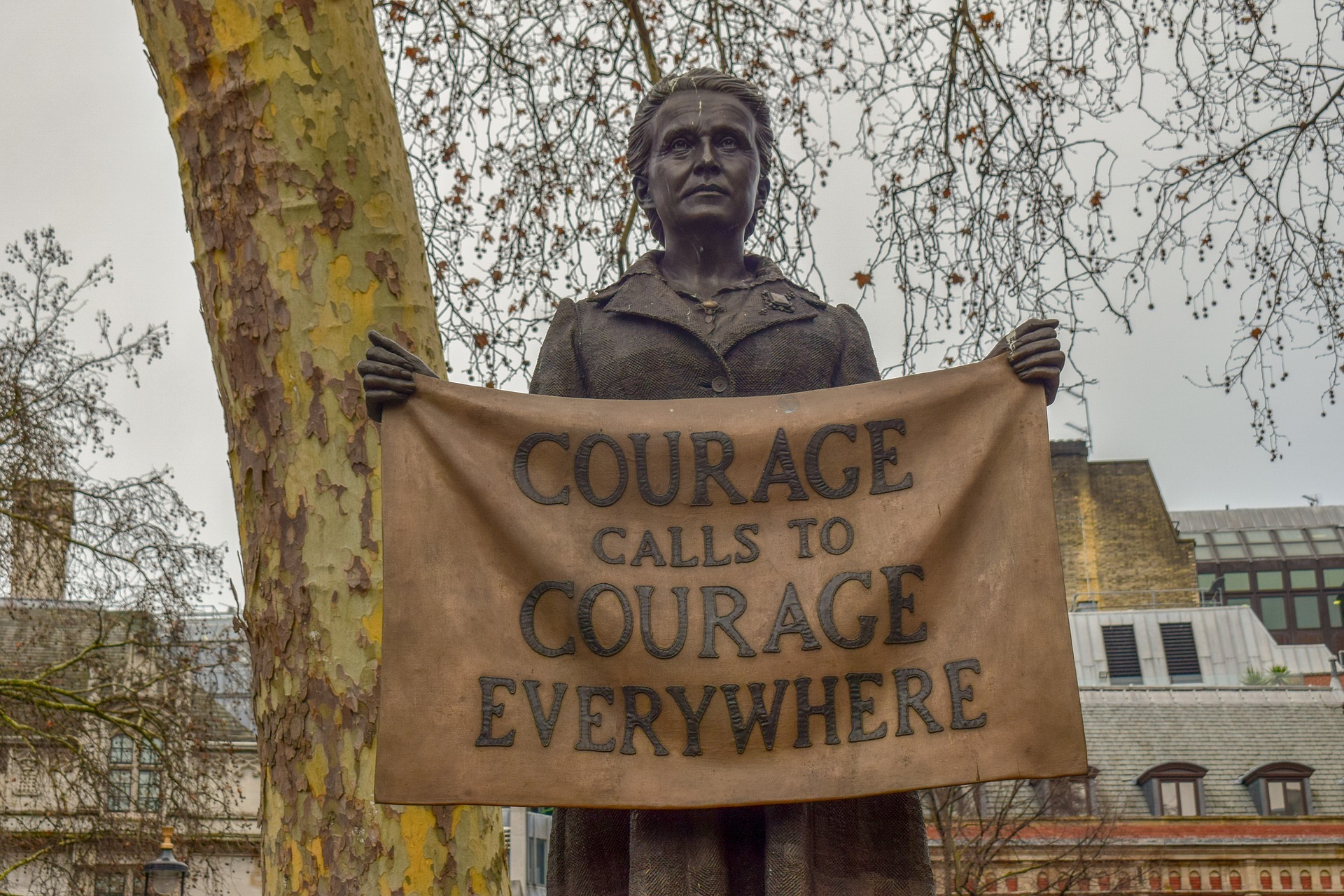 How Women's Day has changed throughout history
As times change, and reformism affects the labor and women's movement, so history fades. The initially revolutionary international event has become "Women's Day" and an opportunity to gift the "gentler sex". An open letter on the occasion of the March 8 Conference of the Social Activity of Croatian Women read as follows:
March 8 is International Women's Day and belongs to the revolution. No one has the right to turn it into a joke, to appropriate it for their petty-bourgeois endeavors that have nothing to do with the revolutionary meaning of that date, or to give it other meaning. Any degradation of the celebration of March 8 as Women's Labor Day is a devaluation of that contribution and ultimately a devaluation of the continuity of the revolution.
The message was clear. And, although we live in different times - and in spite of them - we remember the history, women's revolutions, and the sources of International Women's Day. Only 6 years after the organization of the first International Women's Day, in 1917, women were at the front of the Russian Revolution. Just as in Lyon in 1831, women went on strike with the Lyon weavers, in 1844 they went on a mass strike with the Silesian weavers, they took part in the revolution of 1848, just as in 1789 they took part in the French Revolution.
Across the world and in Croatia, women have continued taking to the streets en masse, protesting and striking.
Although women have won universal suffrage (and it was a bloody fight), in most countries around the world, International Women's Day retains its important as a day of international women's solidarity in the fight for economic, social and political equality. There is still work to be done.
Source: prof. dr. sc. Ankica Čakardić's article "The First International Women's Day and Women's Revolution", published on Libela
An inspiring Croatian woman in the spotlight: Marija Jurić - Zagorka
On March 8, 2021, let's additionally mark Women's Day by commemorating the life of an inspiring Croatian woman: Marija Jurić - Zagorka (often known as Zagorka).
Zagorka (born in Negovec on March 2, 1873; passed in Zagreb on November 30, 1957) was a Croatian journalist and writer. Due to family matters, which she spoke about in her autobiographical book Kamen na cesti/Stone on the Road (1938), she left high school before graduation.
In 1896, she anonymously published an article in newspaper Obzor titled Jedan časak (Egy Percz)/One Moment (Egy Percz), after which, on the recommendation of Bishop J. J. Strossmayer, she received a journalistic job in the Obzor editorial office. This marked the beginning of a rise in her journalistic career - which was burdened by the low position of women in the society of the time.
Her work in Obzor was very intense during 1898. In addition to reporting on everything from parliamentary debates in Zagreb to assessments of the political situation in Hungary, Zagorka also published sketches, humorous comics and short autobiographical notes. In those years, she began collaborating with the most prestigious literary magazines of the time; Vijenac and Sarajevo's Nada, too. Mostly on her own, Zagorka also both edited and filled the pages of Ženski list (1925–38), the first Croatian magazine intended for women, and Hrvatica (1939–41).
In 1903, Zagorka took an active part in social movements. When the editors of Obzor, J. Pasarić and Milan Heimerl, were arrested, she edited the newspaper herself. For some time she was a correspondent from Budapest and Vienna. In 1909, she also reported on the Friedjung trial.
Zagorka also wrote novels intended for a wider readership. Her assumption that she would achieve the best effect by writing historical novels proved correct. She published her first novel Roblje as a sub-leaflet of Obzor in 1899.
She gained widespread reader affirmation with the iconic novel series Grička vještica/The Witch of Grič (Male novine, 1912 - 1913). In the period of 1912 - 1953, she published about twenty novels. Readers eagerly awaited new sequels to the series, which was created according to the laws of the feuilleton novel and published in big outlets such as Male novine, Jutarnji list, Obzor, Ženski list, Hrvatski dnevnik and Hrvatica. However, her works were not given serious literary reviews at the time.
Zagorka is also important for the development of Croatian dramatic literature, with her historical dramas (Filip Košenski and Evica Gupčeva), comedies, one-act plays and satires. Her best stage work, the comedy Jalnuševčani (performed at the Croatian National Theatre in 1917), draws its thematic source from both the Croatian literary tradition and the Croatian reality of its time. She was also one of the first to try her hand at writing a crime novel (Kneginja iz Petrinjske ulice/The Duchess from Petrinjska Street, 1910).
Although her amazing work made her the most widely read Croatian writer relatively early, it was not the subject of serious interest of literary scholars until fairly recently.
I. Hergešić was the first to draw serious attention to her work from the literary community, preparing her works in 17 volumes. Zagorka also experienced literary re-evaluation in S. Lasić's monograph The Literary Beginnings of Marija Jurić Zagorka (1986). In 2004, a project to publish her collected works began, and in 2007, the Center for Women's Studies launched the Days of Marija Jurić Zagorka.
Source: Hrvatska enciklopedija (Croatian Encyclopedia)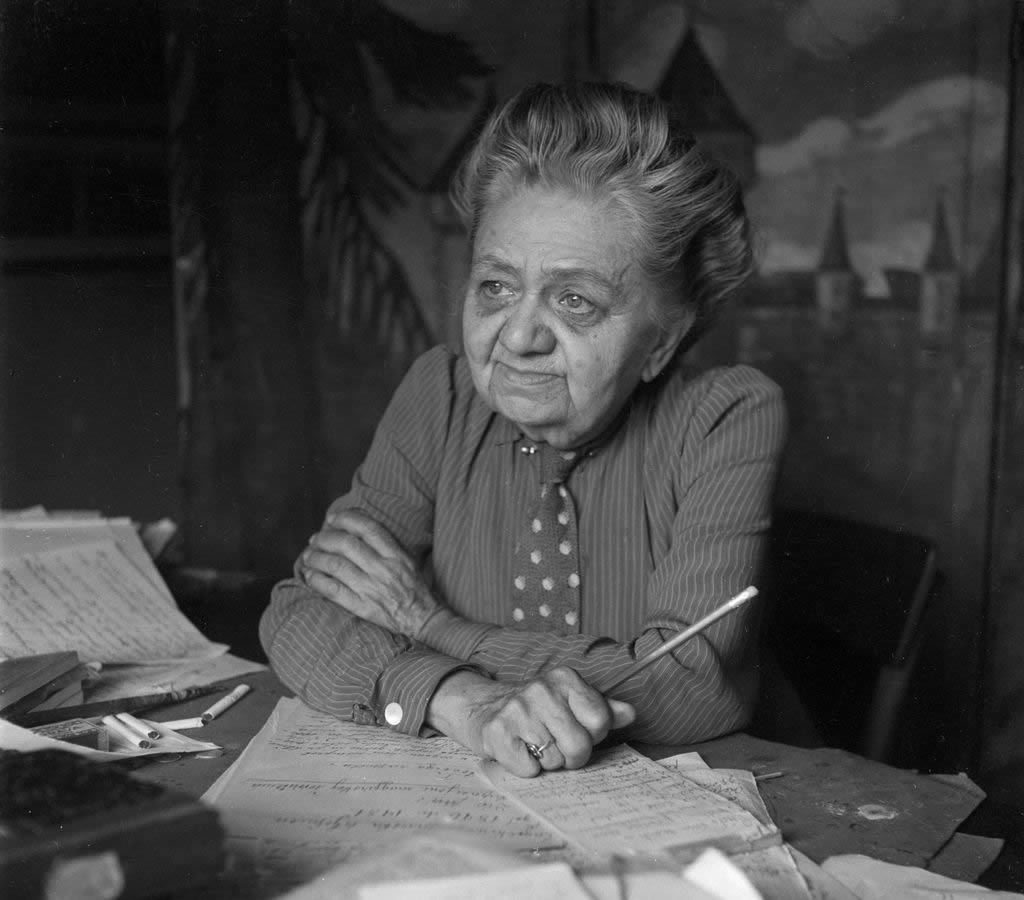 In Croatia? Enjoy this Women's Day at CineStar
CineStar cinemas across Croatia is preparing an evening for ladies of all ages this March 8, 2021.
With a purchased cinema ticket, each visitor receives a gift package from CineStar's partners FMCG company Violeta and publishing house Fraktura.
You can pick up the gift package at the cinema box office when you buy a ticket, or if you've already bought it online, simply show the cashier an online confirmation to receive your gift package.
Enjoy this Women's Day - as you also remember its origins.