Top-quality olive oil, strange stone huts and mummified saints attract visitors to charming little Vodnjan, conveniently located near Pula in the south-west of Istria.
Get lost in a maze of streets
Postcard-perfect Vodnjan conceals ecclesiastical treasures and a wealth of architectural detail around its medieval churches and Venetian mansions. Exploring focal Piazza del Popolo reveals façades and entrances bearing ancestral coats of arms, while the narrowest street in Istria numbers among the winding, cobbled thoroughfares. Getting lost is half the fun.
Admire Vodnjan's arty side
Vodnjan brings out the creative spirit, strikingly illustrated by the 30 murals painted across the city's façades for the Street Art and Boombarstick Festivals. Challenging exhibitions regularly fill a former apothecary, today the Apoteka Space for Contemporary Art, a few paces from Piazza del Popolo. In summer, El Magazein gallery stages exhibitions, poetry readings and book presentations. Its walls built by traditional elements of red clay and other materials local to Vodnjan, rather than plain concrete, El Magazein is known for its special acoustics, ideal for live classical and jazz performances.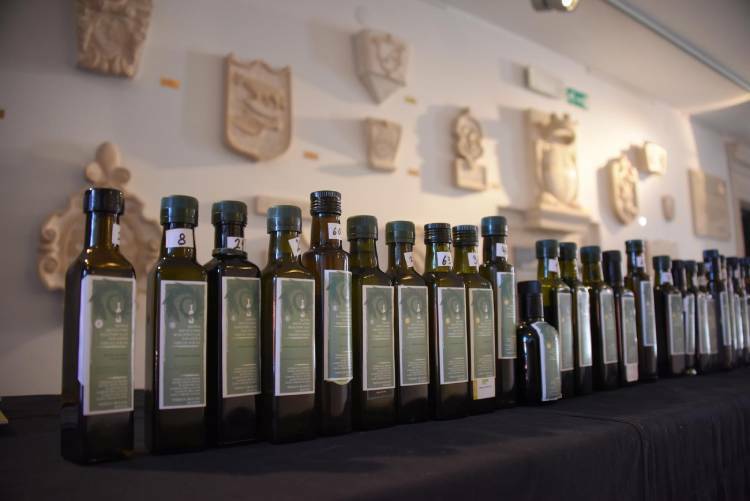 Sample supreme olive oil
Vodnjan is the centre of Istria's celebrated extra virgin olive-oil production. Olives have been produced here since Roman times. Because of Vodnjan's northerly latitude, olives ripen later and produce few acids. They are superior to those grown elsewhere in Croatia, where machines do most of the harvesting work. In Vodnjan, handpicking is the norm. Each crop may yield a relatively small quantity, but its quality is superb. The renowned authority on olive oil, Flos Olei, consistently ranks Vodnjan's producers as among the world's best, most notably Baioco, Brist, Cadenela, Chiavalon, Meloto, Oio Vivo, Salvela, San Antonio and Tonin.
Take a bike ride around Vodnjan's stone-craft heritage
The local craft of dry-stone walling was added to the UNESCO World Heritage List in 2018. The creation of these stone huts, kažuni, has been described as 'architecture without an architect', a single-use material deployed for the entire structure, few other components and rapid, economical construction. Today, the kažun gives Vodnjan a distinct identity and great local pride. One particular cycle route starts where Vodnjan begins, with the largest concentration of stone huts in the Mediterranean, Kažun Park. The trail then winds through unspoiled nature, Fontana pond brimming with bird life and traces of different cultures leaving their mark on the land.
Visit the Vodnjan mummies
One of Istria's most unusual attractions brings thousands of visitors each year to St Blaise Parish Church, right in the historic centre of Vodnjan. Among the treasures comprising a 700-strong collection of valuable sacred art, dating between the fifth and 19th centuries, the preserved bodies of three saints kept under glass are the biggest draw. The so-called Vodnjan mummies are thought to possess healing powers, hence the significant number of pilgrims among the tourists.
Relax at the beach
At Peroj, along a pretty promenade 2.5 kilometres long, you can catch a stunning sunset, chill at a beach bar and try your hand at water sports. On gentle summer evenings, live music plays on the seafront, backdropped by lovely views of the Brijuni Islands on the near horizon. Peroj also has two designated dog beaches and a special pet shower so four-legged friends can enjoy their holiday, too. For peace and quiet, nature lovers can head for the isolated beaches of Barbariga, where the sinking sun is particularly magical.
Experience rural life
Tradition, culture and local produce combine at the Istrian de Dignan – Ecomuseum. In a rustically furnished house, this innovative approach to sightseeing allows visitors to delve into many facets of Vodnjan's rich heritage. The Didactic Farm – Museum of Rural Culture shows how this produce has been cultivated for generations. As for folklore, August's annual international festival, Leron, showcases Vodnjan's own two-part singing tradition, bassi, included on the UNESCO Intangible Cultural Heritage List.
Savour traditional cuisine
Since 1966, the Vodnjanka restaurant has revered culinary tradition by using local, natural and seasonal ingredients for its famed home-made pasta, fine prosciutto and fabulous cheeses. Another local delicacy is boškarin, traditional Istrian beef. For dessert, there's the time-honoured Bumbarska torta, a melt-in-the-mouth almond cake.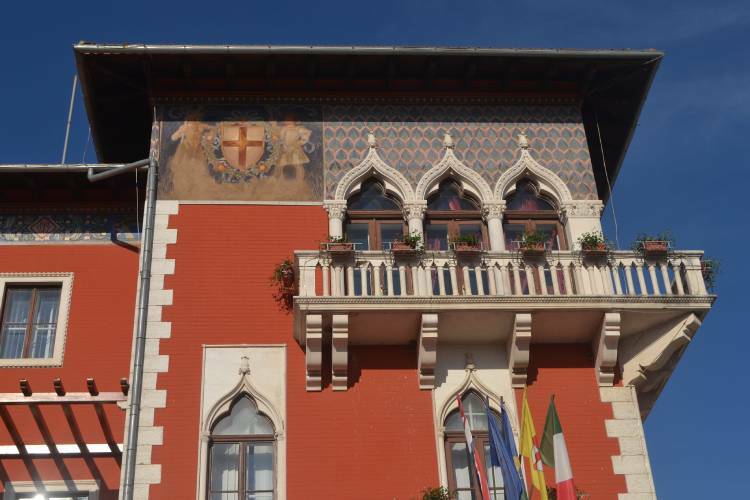 Discover Vodnjan's archaeological and ecclesiastical heritage
More than 60 historical churches and their remains are found here. The best-known and most intriguing are basilicas such as St Michael of Banjole, and St Fusca and St Stephen's Church in Peroj. The churches of Betiga near Barbariga rank among the oldest in Croatia. Around Vodnjan, the Romans left their particular method of land division, centuriation, in the regular grid layout that streaks the land. If you head towards Barbariga from Peroj, right on the beach, Dragonera displays the remains of a Roman villa.
Walk in the footsteps of medieval locals
Some 3km from Vodnjan, a marked trail to the medieval village of Guran takes you along pretty countryside past dry-stone walls, vineyards and olive groves. Along the way, you'll find the remains of the Church of St Simon, and Cijana Pond a little further on. Soon you reach Guran and, following a short climb, a three-aisled basilica from the Middle Ages, and the remains of St Cecilia Church. Afterwards, treat yourself to a bite at the Sia centre, famous for its Istrian cheese.
This article is sponsored by the Istrian Tourism Board