A new glamping resort has opened on the outskirts of Grabovac, near Plitvice Lakes National Park. The Plitvice Holiday Resort is situated in a picturesque spot by a water feature and beneath mountainous trees. However, the campsite's most remarkable feature is a set of impressive treehouses where guests can sleep.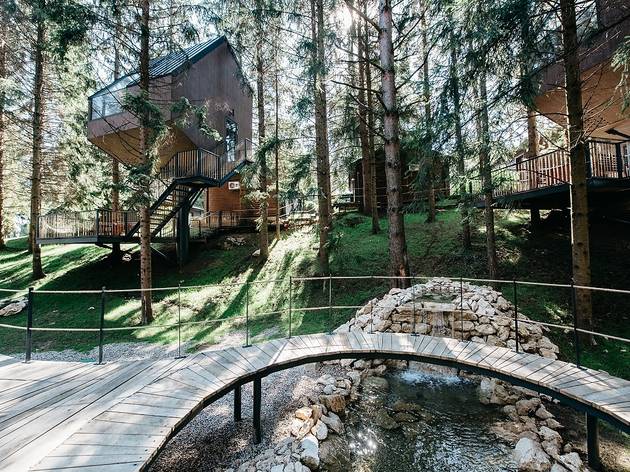 There are five of the treehouses within the resort. Each of the houses have been built from wood, as are the walkways that snake around and over the camp's water feature.




All of the treehouses hold two bedrooms, each with its own bathroom. Each treehouse also has a kitchen and a terrace and all come with WiFi and air conditioning.




Campers who don't quite like the idea of sleeping in the trees can still visit the campsite. The resort holds space for caravans, tents, plus has large in-situ wigwam style tents of its own. There are also nine small wooden houses with a similar design to the treehouses but located on the ground and by the waterside.