A country with more than 1,200 islands, Croatia is bristling with undiscovered nooks and hidden beaches. Beyond the most popular holiday destinations and tourist trails, the adventurous traveller is rewarded with remote villages, picturesque rivers and under-visited towns ripe for fresh discovery.
Bjelolasica
Bjelolasica is the highest mountain in the Gorski Kotar region and offers incredible views of forests, meadows and the neighbouring mountains of Velebit, Lička Plješivica and the islands of Krk, Cres and Lošinj. It's a rare sight to be able to look over each of Croatia's different regions – the coastal, continental and mountainous – from one vantage point, even more so from one whose views are undiminished by the season. Bjelolasica exists within one of the justly most popular areas for hiking in summer (there's great access for cyclists, too), while in winter it offers skiing.
Cetina river
Omiš is regarded as one of the prettiest towns in Dalmatia, but what makes this area so distinct is the river Cetina, which meets the sea at the town. Forget the beach for the day and venture inland, following this 100-kilometre-long river for as far as you can. There's a plethora of water-based activities as well, from boats that drop you at traditional eateries to canoeing, kayaking and white-water rafting. The river also has one of the best zip lines in Croatia, passing over the waters and steep canyon walls.
Daruvar
The Slavonian town of Daruvar has a history of winemaking dating back 2,000 years – although it is equally famous for its beer. The town is inhabited by descendants of the Czechs who populated the area from the 19th century. The town is bilingual and you'll regularly hear Czech being spoken. They brought their beer know-how with them and Daruvar has the oldest brewery in Croatia still at its original site. Staročeško is one of Croatia's oldest craft beers, since complemented by its newer cousins, the 5th Element range. Daruvar is also an old spa town and its thermal waters and treatments are the main attraction at pretty Daruvarske Toplice Park.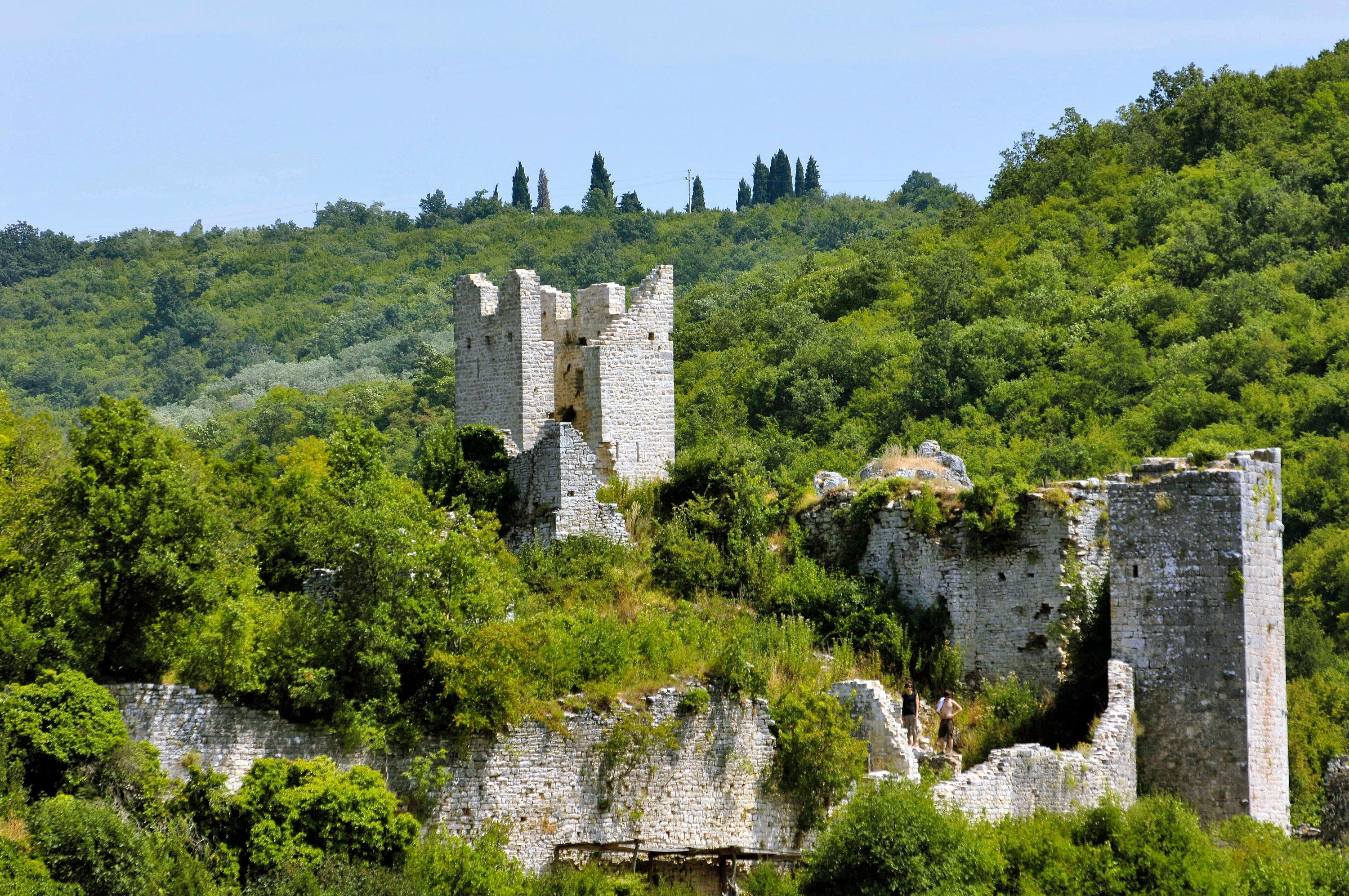 Dvigrad
The site of impressive ancient ruins, Dvigrad, meaning 'two towns', is a favourite with history buffs. The sprawling ruins of a medieval settlement just east of the Limski kanal in the heart of Istria have lain uninhabited for over 300 years. Dvigrad feels like a virgin discovery, untarnished by explanatory signposts or, indeed, many other tourists. You're peaceably left to your own imagination as you wander around this deserted, crumbling ghost town.
Klek mountain
Surrounded by forests and flower-filled green hills, the steep, rocky peak of Klek mountain in south Gorski Kotar is as attractive on approach as it is when observing the view from the top. In local legend, Klek was formerly a meeting point for witches, but these days it's better known as a site for mountaineering. The area is protected, and contains several species of rare flower and, as with much of Gorski Kotar, brown bears, wolves, deer, bats, butterflies and birds of prey encircling the mountain.
Roč
An Istrian treasure, Roč brims with history. Within this remarkably well-preserved medieval town, you can trace all of its former inhabitants, from the Romans who left their stonework, to the Venetians who originally owned the cannon which is on prominent display. The defensive settlement still has a working watchtower and several churches of architectural interest. Just outside, a seven-kilometre-long trail of outdoor monuments begins, a memorial to the ancient Slavic alphabet, Glagolitic script, which was once used here.
Silba
You're never far from the beach on Silba. Unsurprising really, as this north Dalmatian island only measures 15 square kilometres. That makes Silba the perfect place to explore on foot, which is just as well as there are no cars or roads on the island. If you're hoping to escape society on an island getaway, this is the place to do it. So serious are the islanders about preserving this peaceful pace that efforts are made even to curb the number of bicycles being brought over to the island. Their efforts are justified; an unhurried stroll across Silba reveals idyllic sand and pebble beaches, with crystal-clear, shallow, warm waters and beautiful picture-postcard coves. Visiting them feels like being let in on a wonderful secret.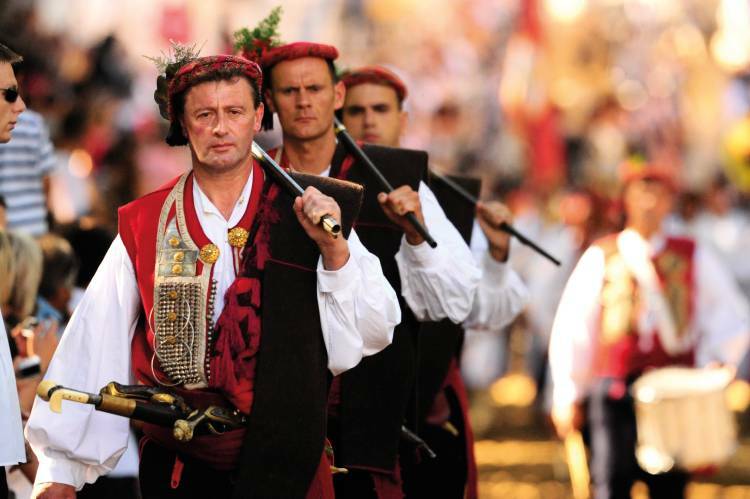 Sinj
A 40-minute drive from Split, Sinj is known as the site of the televised annual Sinjska alka event, which sees traditionally dressed riders competing on horseback, commemorating the victory over the Turkish army who held the town for over 150 years. But there are more reasons to visit Sinj, with its noteworthy museums and galleries, sculptures, fountains, statues and the ruins of the old fortress of Kamičak. The Church of the Miraculous Madonna of Sinj is still very much intact, and dominates the main square. The town was once known to have the highest number of café-bars per capita in the whole of Croatia, and there's still no shortage of places to relax once you're done exploring.
Zrmanja
Over the course of many centuries, the Zrmanja river near Zadar has been in a long-fought battle with the surrounding rock as it forged a path to the sea. Sometimes the rock has forced the river's course to bend and almost double back on itself, creating a beautiful pathway. At other points, you could call it an even match, as stubborn rock gives way to glorious waterfalls. But overall, you could claim this beautiful scenery as a victory for the river, as it has carved out one of the most beautiful canyons in Croatia. The meeting of the freshwater and seawater provides a rich habitat for a multitude of plants and creatures, which you can look out for from guided boat rides or gliding at your own pace in a kayak or canoe.
This article is sponsored by The Croatian National Tourism Board: 'Croatia Full of Life'.