Vegetarians and vegans will have a field day in Istria thanks to its top-quality, seasonal produce available at shops, restaurants and markets across the region.
Farm to table has long been a concept embraced in Istria, where small-batch producers work with the bounty around them, the fertile terrain cultivated in Roman times and by Illyrian tribes before them. Vineyards and olive groves have been a welcome feature on the Istrian landscape for 2,000 years at least.
In recent years, Istria's modern-day wine and olive-oil industries have lifted the region to global prominence, while the rise of agritourism has allowed visitors to spend time on family-run farms, sleeping there and sampling the produce grown there. Many operate as taverns, a few tables set up in rural surroundings, with a daily menu drawn up according to what's available and what's in season. Guests can even help the owners milk the animals and see how their herbs and crops are grown.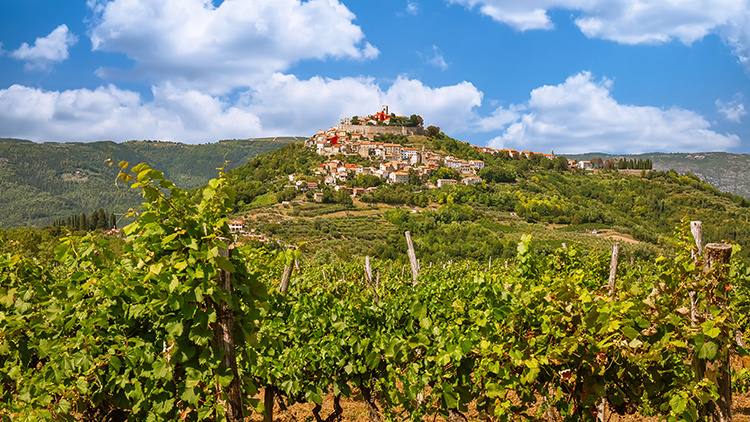 The Istrian calendar
Passing expertise down from generation to generation, Istrians work with the seasons. Wild asparagus appear on menus and market stalls in spring, truffles and mushrooms in autumn.
Rich in minerals and vitamins, wild asparagus was once gathered by Istrian shepherds and families on spring outings. Now it's considered a delicacy and essential to dishes such as fritaja, a mix of scrambled eggs and chopped asparagus stalks. Thick green bunches are sold at markets.
Truffles are a signature delicacy in their own right. In the swathe of forest between Motovun and Buzet, mildly flavoured black truffles are found throughout the year, while the more highly prized white truffle only occurs between September and January.
Mushrooms also bring families out to the forest in autumn, particularly after a wet spring, picking golden chanterelles, black trumpets and the highly sought martinčića, the monk's head, common to this part of Europe. These and other local varieties can be picked up at markets and on restaurant menus. Those unfamiliar with the many genres shouldn't risk picking their own at random outdoors, but can join a group led by an experienced local.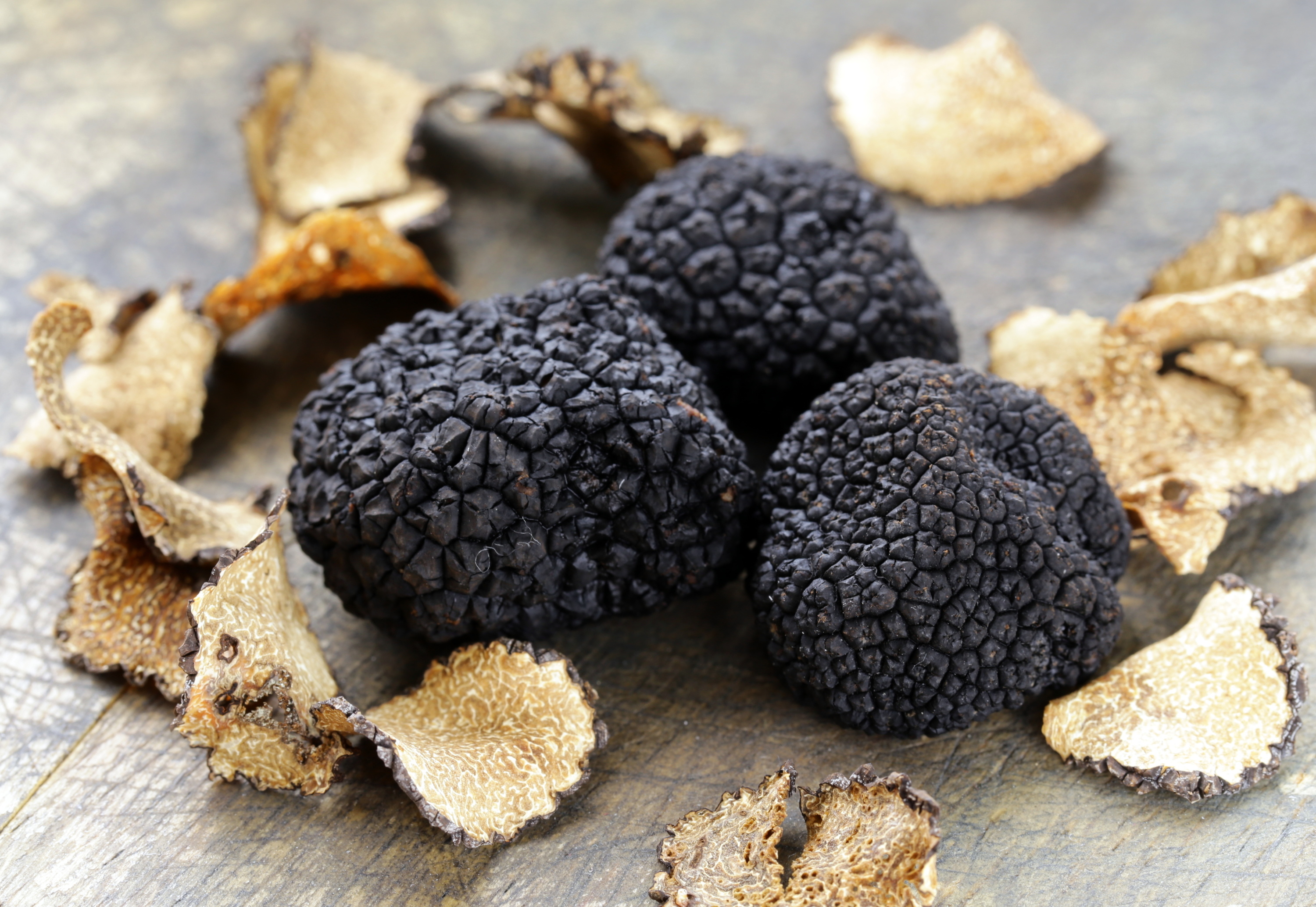 Istrian specialities
Truffle omelettes or truffle-garnished pasta dishes are frequently the best way to enjoy them, and it is with uncomplicated dishes like these that curious diners should begin their culinary exploration.
Popular examples include pasta twists with truffles (pljukanci s tartufima) and fuži pasta with truffles (fuži s tartufima). Istrian fuži (folded pasta tubes) come in many shapes and sizes, perfect for soaking up a creamy sauce garnished with truffle flakes.
In the colder months, look out for orzotto, a filling dish of pearl barley and vegetables in season.
The aforementioned fritaja is made of scrambled eggs and also prepared with either truffles, mushrooms or asparagus, depending on the season. Povrće na žaru (grilled vegetables) and blitva (Swiss chard), served plain or in a purée with potatoes, are vegan staples. Pizza can be ordered without cheese, bez sira, without your waiter so much as batting an eyelid.
Of the local fruit, many might be surprised to find exotic figs, pomegranates and kiwi fruit among apples, plums and cherries.
Herbs and plants
Locally grown herbs are available all year round, immortelle, laurel, sage and rosemary. These are not only used to flavour vegetable sauces but have also recently been cultivated organically in order to create a unique line of cosmetics exclusively produced from local sources. Lavender, mint and laurel go into soaps, essential oils and creams for hand, lip, facial and body care.
Medicinal plants are harvested and then steamed to provide the main ingredient in oils used for aromatherapy. These are available at specialist stores in Pula and Poreč, as well as online.
This article is sponsored by The Croatian National Tourist Board: 'Croatia Full of Life'.