After the crazy summer scenes of 2018 when Croatia reached the final, football watching in Zagreb might be a little more subdued this time round – for the group stages at least.
Due to make their introduction onto the world stage on Wednesday morning at 11am with a game against Morocco, Croatia then play Canada at 5pm on Sunday, November 27, and Belgium at 4pm on Thursday, December 1. The knock-out rounds take place from December 3, with the final scheduled for December 18.
With the 2022 tournament being played in Qatar during the European chill of winter, and with many day-time kick-offs given the two-hour time difference with Central Europe, the alfresco party fun of four years ago now gives way to wrapping up warm and watching the action indoors. With every main square in Zagreb occupied by Christmas markets, there are no big screens set up around the capital, although if Croatia do as well in 2022 as they did in 2018, the riverside park of Bundek might be an option in the later stages.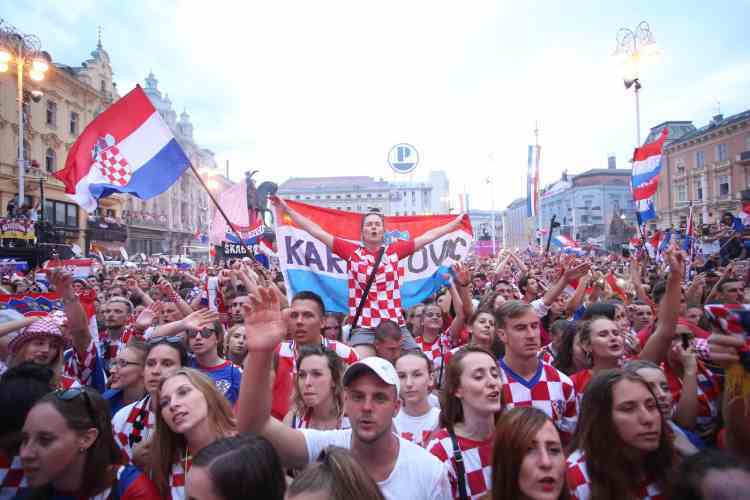 As everywhere else around the world, football fans in day jobs will be trying to watch games under the desk on their mobile devices, here the Minister of Education is allowing pupils to see Croatia play provided they make up the lessons another time. The Croatian Parliament closes briefly on Wednesday at 11am to reconvene later in the afternoon.
For those free from curricular or working responsibilities, the best atmosphere on match days should be along the main bar street of Tkalčićeva, winding the other side of the market from the main square. Here you'll find the Oliver Twist pub (No.60) and the Pivnica Mali Medo (No.36), with its in-house beer, alongside several spots with football on large outdoor TV screens.
Also close, on parallel Radićeva, Pinta appeals to local football fans with its homely atmosphere, TV and lack of tourists. A few buildings up, the MK Bar known as 'Krolo' after the writer Miroslav Krleža who lived here, is equally lived-in. By the market, Harat's is the extremely popular local branch of the successful Russia-wide chain of sports pubs.
Another main bar hub on the other side of the main square includes Charlie's (Gajeva 4), pub-cum-club-cum-restaurant Bulldog and the Golf. Rock bar Alcatraz is a lively spot, often full of locals. American-style Brewbites at Gajeva 10 is lined with TV screens showing sport, decked out in memorabilia and is serious about its burgers.