'It finally happened. In Croatia, we have a true, highly motivated, lover of contemporary art.' The words of Emil Matešić, director of KIC's gallery in Zagreb, excitably announced in his open letter last weekend. What inspired this declaration of giddy praise? Well, it wasn't a raving write-up or an enthusiastic message left in the visitor's book, but a thief who blagged a black and white photo right off the gallery's wall.
Security footage shows the unidentified assailant removing the picture, returning the frame to its place, slipping underneath her cardie and sliding out in less than a minute. Somehow inspired by this brazen act of thievery, the gallery has taken the unorthodox approach of giving amnesty to the crook if she comes forward, as well as offering her a fully paid job, hoping to channel her love of art into something a bit more law-abiding. A slick PR trick, or an honest approach to stirring up engagement in the arts? It's a tough one to call.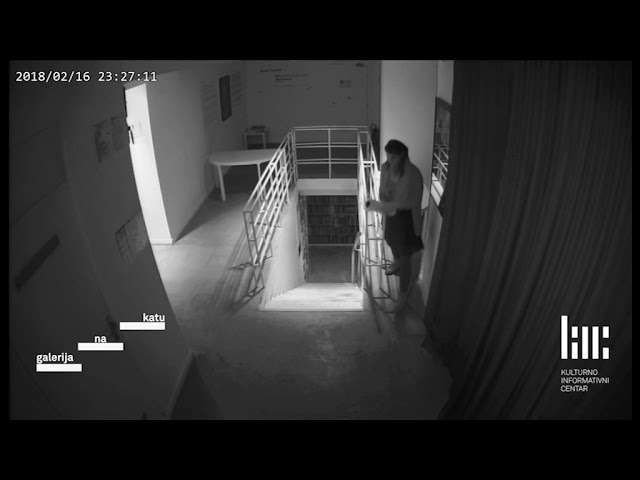 The stolen photograph is part of Goran Pavletić's first solo exhibition, Blue Streets. The collection, and the empty frame will be on view until Wed 7 March.