The best gableci in Zagreb
Cheap, traditional and filling: here's where to find Zagreb's best gableci lunches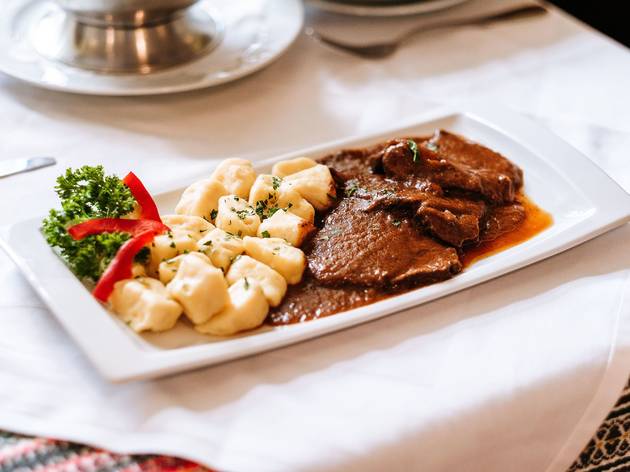 Simply put, gableci were cheap lunches for workers who started the day early with a coffee and a cigarette and were craving something warm, familiar and filling by 11am latest. 'Elevenses' of Winnie-the-Pooh lore doesn't begin to capture this concept – condensed milk and honey would get you laughed out of Zagreb – while 'brunch' is a Western invention perfected by upscale hotels. As working practices changed, so did eating habits. More and more salaried locals started their working days later and only had time for a quick sandwich eaten on the hoof, usually from noon. But the gableci tradition stuck – you could still see blackboards outside honest eateries with the day's specials chalked up and a price tag of, say, 35kn for two courses. Bean stew (grah), pasta squares and cabbage (krautflekerli), goulash and meat in breadcrumbs stuffed with ham and cheese (zagrebački odrezak) would be common dishes. Today the concept remains but has been stretched to include contemporary, even international, dining destinations simply offering cheap lunches. These may be included in November's annual Gableci Week established by a leading Croatian daily newspaper to keep the tradition alive – although, in truth, it has never gone away.
The best gableci in Zagreb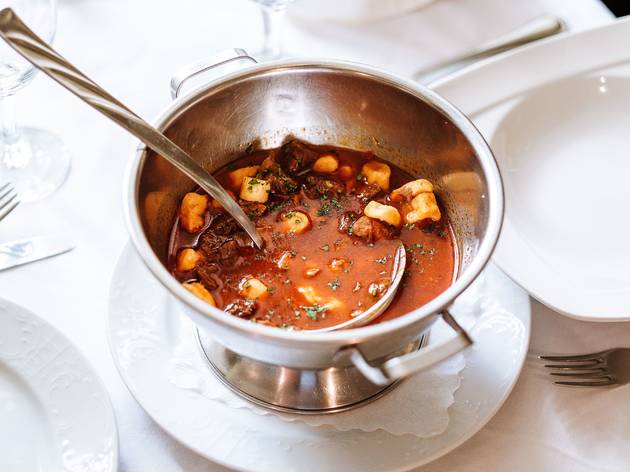 © Mirna Pibernik/ Time Out Croatia
Serving diners since 1848, the Stari Fijaker sits in an old tollhouse on Mesnička, where Habsburg-era novelist August Šenoa lived and died. All is still reassuringly traditional and the daily stew is still 35kn. Although you'll pay more these days for a classic purica s mlincima, turkey and dried flatbread, you're getting the authentic taste of Zagreb and Zagorje.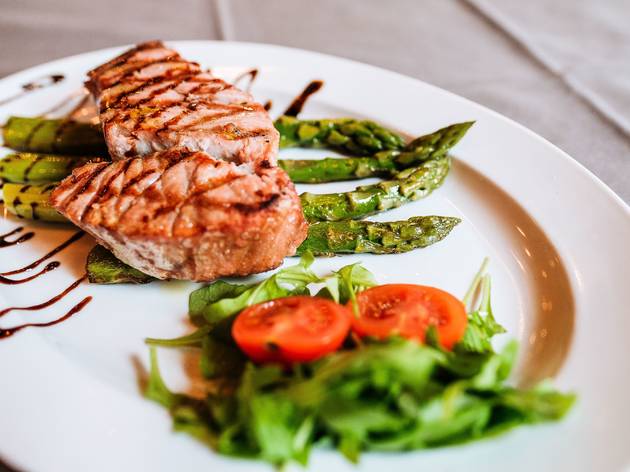 © Mirna Pibernik/ Time Out Croatia
One of the classic Zagreb locales, Tip-Top on Gundulićeva is known to its many regulars as Blato as it was once run by Korčulans. These regulars once included legendary poet from the mid-1900s, Tin Ujević, whose figure in a trademark hat is etched into the front window. Within, upon equally signature red-and-white checked tablecloths, classic gableci are served five days a week, with breaded pork zagrebački odrezak on Saturdays. The weekdays selections seldom waver – if it's Thursday, you can count on an exquisite octopus goulash – and prices hover around the 45kn mark. As of March 2019, Tip-Top has decided to move with times and now offers home deliveries within a 2km range of this classic street corner near the National Theatre.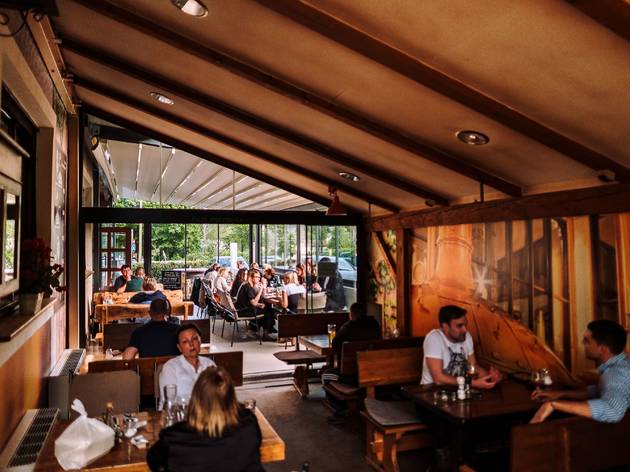 © Mirna Pibernik/ Time Out Croatia
Finally, on the way to the slopes of Sljeme on the city's northern outskirts, where hillside chalets all serve the turkey dish of purica s mlincima, the Pivnica Mlinarica not only offers great gableci with mlinci, strips of dried flatbread usually soaked in poultry fat, but also its top-quality namesake beer brewed on-site. It's close-ish to Mirogoj cemetery if you fancy combining some sightseeing in the same area, or hop on a No.8 tram to Jandrićeva from the bus station or the Sheraton Hotel, or the No.14 from the main square.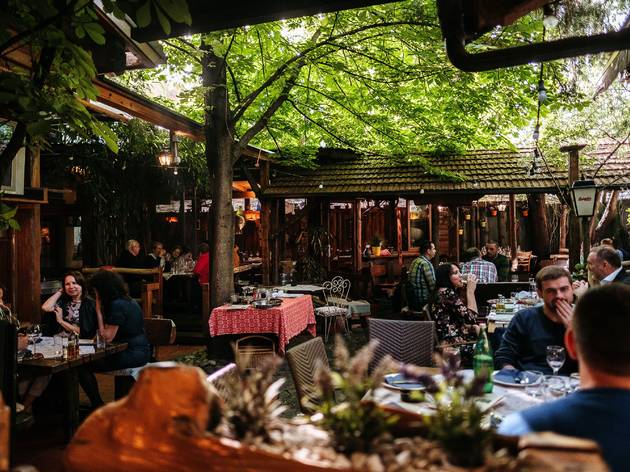 © Mirna Pibernik/ Time Out Croatia
Halfway between the Botanical Gardens and the Sava, Pri zvoncu is a world away from the gleaming office fronts of nearby Slavonska avenija, its rustic terrace open in the warmer months, its interior equally cosy. Like the Tip-Top, it offers cheap specific dishes on certain lunchtimes, cod on Fridays, čobanac meat stew on Wednesdays and grah sausage stew on Mondays. Depending on the season, you can also opt for pork knuckle (buncek) or stuffed peppers.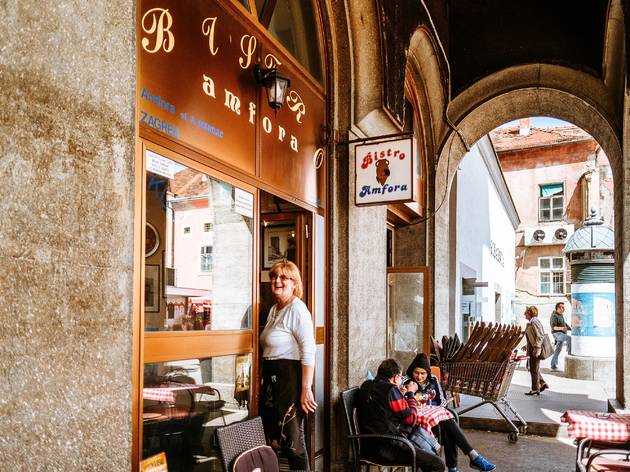 © Mirna Pibernik/ Time Out Croatia
Back in the very heart of town, at the city's Dolac market behind the main square, the Amfora fries up or grills anything it can find from the fishmongers, squid, sardines and anchovies, and serves them with potato salad and a glass of wine for 35kn. There are daily fish options as well, plus seafood favourites such as crni rižot, risotto in squid ink. This is all strictly no-frills but all the better for it – locals wouldn't eat here otherwise.