Vintage Zagreb
Snag yourself a bargain with our guide to flea markets, record stores and vintage shops in Zagreb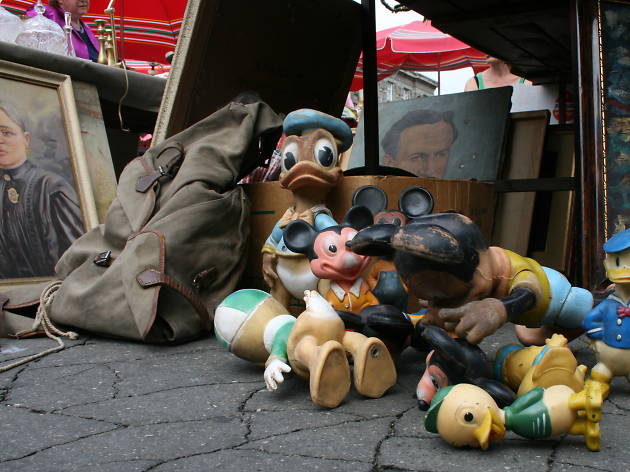 Cross Mladost Bridge southbound on a Sunday morning and the first thing you see will be an ant-like procession of human forms moving purposefully along the River Sava embankment. It's the weekly pilgrimage to Hrelić, a vast outdoor market that spreads itself across a gravelly lot, some 2km east of the bridge.
Here a grid-plan mini-city of stalls sells everything from cheap jeans and T-shirts to footwear, no-longer-fashionable toys, second-hand sunglasses, and spare parts for machines you never knew existed. Some sellers only deal in specialised items (one offers fishing rods, another accordions); others simply set their junk out on the gravel in a disorderly pile. If you enjoy rummaging for used clothes, or dream of finding that offbeat fashion accessory that you never even knew you wanted until you saw it gleaming up at you from a dusty car-park floor, then Hrelić is most definitely for you.
For a rather more genteel take on the same experience, the Sunday antiques and bric-a-brac market on Britanski trg provides the chance to browse the kind of junk that has been elevated to collectable status – old postcards, vintage magazines, second-hand books, and the kind of kitchenware your parents threw out years ago and now wish they hadn't. Prints, militaria, old coins, folk costumes, retro furniture and genuine antiques also turn up, making Britanski trg a crucial stop-off for the determined curiosity hunter. It's also an important Sunday social ritual, with the square's café terraces all a-twitter with look-what-I-bought chat.
Once you've scoured the stalls of Hrelić and cast a beady eye over Britanski trg, trophy-hunting in Zagreb can be a bit of a let-down: most of the antique shops in town sell the same kind of items as the markets, but at a considerable mark up. If it's vintage clothing you are after, then there is at least one dedicated shop in the shape of Küül, its hangers brimming with the kind of haven't-seen-that-since-the-seventies creations that simply cry out to be given a twirl. There are also leather jackets and Levi 501s aplenty.
If there is one collectable item Zagreb is full of then it's vinyl records. The former Yugoslavia was home to a thriving music industry, releasing albums by local acts as well as the big international names. A veritable torrent of vinyl was produced during the 1970s and 80s, and much of it has ended up in Zagreb's second-hand shops. There is a lot of local music well worth collecting: the Zagreb New Wave acts of the 1980s (Film, Azra, Haustor) are particularly worth discovering. World-Music fans should note that the former Yugoslavia also released more records by ethnic Roma pop acts than any other country, and Zagreb's second-hand record racks are yet to be picked clean by the collectors.
Vinyl-hunting expeditions should start at Roxy, a place where the level of service is in inverse proportion to the miniscule size of the premises. However obscure your tastes, the agreeable owner will dig out at least something that you'll regret leaving the shop without buying. Offering the most in terms of browser-friendly pleasure is Karma, a sunny shop so full of cacti that at least one customer assumed that it was a garden centre that sold records on the side. The sheer profusion of neatly filed discs in all genres will have you flicking through the racks for hours. European prog-rock is a speciality, while the huge catalogue of 7-inch singles, movie posters and popular-culture magazines will soon start you fretting about your home-bound baggage allowance.
Where to go vintage shopping in Zagreb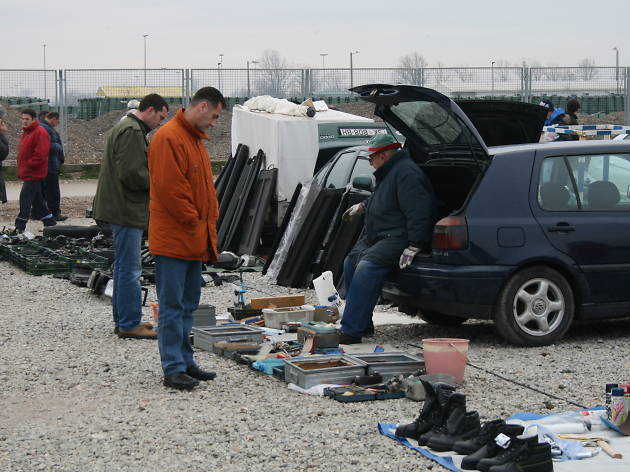 Shopping, Markets and fairs
Jump a cab or tram Nos.6, 7 or 8 over the Sava river to Novi Zagreb and the Sunday morning flea market at Hrelić. Many of the goods here are cheap – clothes, CDs, sports shoes – but you'll also find piles of oddities and rarities from all over the Balkans.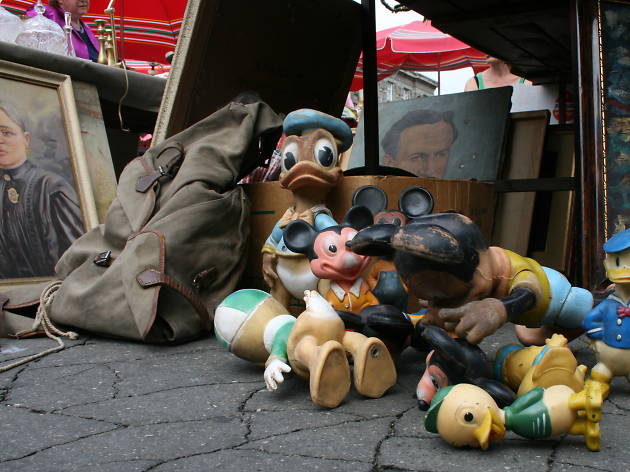 Shopping, Markets and fairs
On Sundays this market's fruit and veg stalls are cleared and an attractive bric-a-brac and antique market is laid out, with some 100 stallholders trading goods from first thing in the morning. Paintings, jewellery, old currency, badges, glass bottles, posters, crockery, silver, old farming tools and religious icons are all on display on wooden trestle tables: marvellous.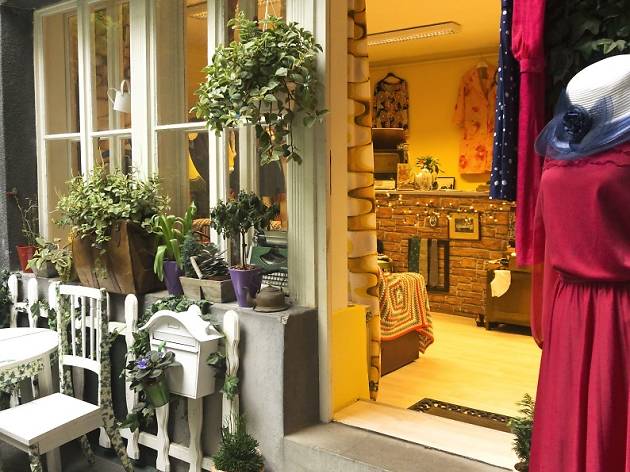 Second-hand clothes shops are ten-a-penny in Zagreb, but few of them really reward a long and dedicated rummage. Except that is for Ulični ormar ('Street Wardrobe'), a vintage clothes boutique whose stock is so well chosen that it has attracted a torrent of adoring prose from the local style magazines and fashion blogs. Located in a courtyard off Jurišićeva, it's nevertheless easy to find, with a slogan-daubed suitcase advertising its presence rather than a straightforward shop sign. Most retro styles are catered for, with ladies' coats, blouses, gloves and bags particularly well represented. Prices are not exactly rock-bottom, but the acquisitive instincts of the ormar team have at least spared you the job of sorting the fashion jewels from the jumble.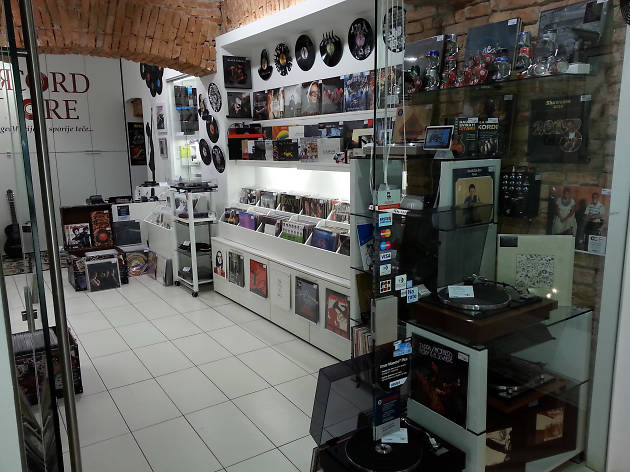 Shopping, Music and entertainment
A vinyl shop that looks like a fashion boutique, thanks to the white walls and smart presentation, Record Store looks like the kind of place where you need to try your new record on in a changing room before proceeding to the till. They sell new vinyl as well as old – it's a great place for tracking down the cream of the Croatian and ex-Yugoslav new wave scene, giving you the feeling that staff have rummaged their way across the entire country in order to save you the bother, although prices are on the high side. Record Store also sells new, top-quality turntables to initiate those into the way of the gramophone.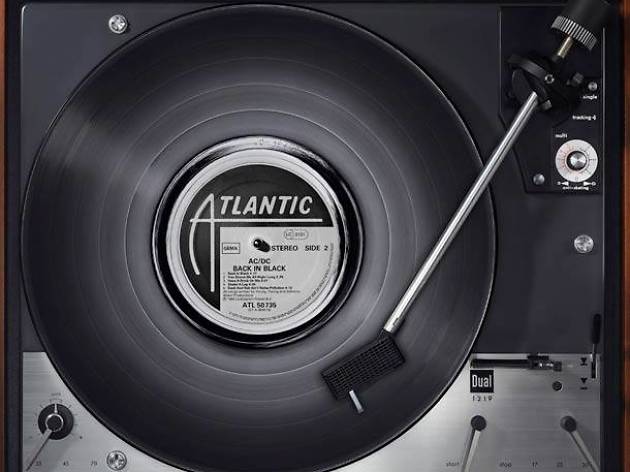 Shopping, Music and entertainment
A bright conservatory full of cacti provides a rather welcoming environment in which to browse one of Zagreb's biggest and best-arranged collections of collectable vinyl, with sections devoted to just about every genre imaginable. Sideboard drawers are packed with 7-inch singles, and there's a growing collection of second-hand films on DVD. Karma also have a huge collection of vintage film posters, and piles of pop-culture magazines.
Possibly Zagreb's grandest antique shop, Badrov functions perfectly well as a gallery-type attraction too. Nearly all of Zagreb's styles – most influenced by Vienna – are gathered under Badrov's high ceiling: Baroque, Art Deco, Secessionism and Biedermeier are on display in the forms of silverware, tea settings, sofas, clocks, chests, jewellery, and art. One can merely peruse the pieces that have filled well-to-do Zagreb homes (Rosenthal figurines or chandeliers, for instance) for generations or take one for yourself for prices that range from a couple of hundred to thousands of kuna.
Run by delightful twins and designers Morana and Martina, Boudoir has been open for more than ten years. It sits on the cobbled street running parallel to Tkalčićeva and up to the Stone Gate. Inside the shop – where their grandmother once made women's hats - are one-of-a-kind designs, which combine funkiness with satin and lace, elegance with Moulin Rouge and the little black dress with the MTV music awards. Their customers are both international and Croats, with locals usually reserving their purchases for special events. The pair, like their grandmother, design hats, which are also displayed. Dresses are priced from 2,000kn to 12,000kn.
Shopping, Music and entertainment
Hidden away in an off-street courtyard, this is a most unusual and unexpected combination of second hand bookshop and hand-made cosmetics boutique. Let's begin with the cosmetics - there's a range of organic products, including hand and face creams and body lotions, made from olive oil and Adriatic herbs by Šibenik-based firm Sapunoteka. The soap can be bought in big slices priced by weight, or in nicely packaged 100-gram bricks (25kn). There's a big choice – particularly recommended are Three Colours White (3 boje bijelo; with aniseed), Not Everything is as Grey as You Think (Nije sve tako sivo; fennel and lemon), or the excitingly grainy Little Witch (Mala Vještica; poppy seed, clay and lavender). On sale in the other half of the shop are over 4,000 book titles - almost half in English - and T-shirts with subversive slogans, badges, and a variety of rabble-rousing books.
Shopping, Music and entertainment
In business since 2001 under Josip Matć, SoM houses mostly CDs, 7,000 in number, with 1,500 LPs, new and used, from prog rock to psychedelia, blues to new wave. LPs and CDs can be ordered from all over the world, including Japanese rarities.
Formerly known as the Kovač second-hand record store, this cute shop tucked away in a city-centre courtyard has been reincarnated as Kloto, the retail outlet of an association of local artists, clothes designers and accessory producers. The accent is on steampunk and Goth lite – and the plethora of bags and brooches adorned with skulls, bats and black cats will appeal to the average high-school witch. The shop is named after Clotho, the youngest of the Three Fates in Greek mythology, and the one responsible for spinning the thread of human life. Kloto also sells advance tickets for several concert events throughout the city, providing another reason to pop in.
For a niche clothing store with attitude there are few better places than Rebel Yell, a deliciously punky-metal-psychobillyesque sort of store that stocks the kind of rock-and-roll gear that fits into many a non-mainstream wardrobe. As well as selling clothes by Folter (makers of tartan mini-skirts, retro dresses and other clubby items), they also have a good collection of jeans, belts, boots, and rock-band T-shirts. There's a selection of vinyl records, and CDs released by legendary local garage-punk label Slušaj najglasnije.
With three branches in the city centre, Jesenski & Turk is the best stocked and most browser-friendly of Zagreb's second-hand bookshops, with a clearly arranged selection of old prints, antiquarian titles, English-language novels and attractively illustrated art and photography books.
Tucked away in a residential street just beyond Kvaternikov trg, the 'World of Strip' is a one-room temple to the art of the comic book. Every inch of available wall space is covered with blow-ups of well-known cartoon characters and comic front pages, while table-side bookshelves are packed with magazines that you are free to browse. There's a special section devoted to Alan Ford, the accident-prone American secret agent (actually dreamt up by Italian writer Max Bunker) who became a cult in the former Yugoslavia and remains the cornerstone of much local humour. Acoustic gigs and jam sessions are organised at weekends.
More great places to shop in Zagreb