12 unmissable destinations in the Zadar Region
From moon-like islands to ancient cities and famous sunsets, the Zadar region offers an array of diverse - and frankly, unmissable - destinations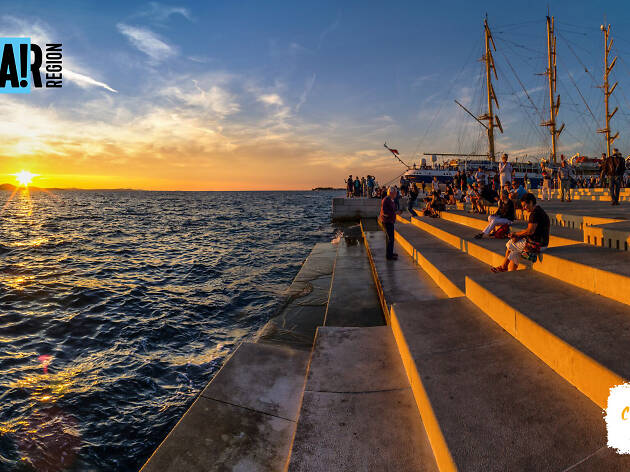 Zadar Region is rich in tradition with an amazing cultural heritage, best illustrated at coastal towns such as Biograd and Nin, not to mention Zadar City itself. The remarkable natural environment of the region is one of the main reasons why so many nations coveted this land. The long and indented coast of sublime beauty and splendid mountain peaks only hint at the diverse natural wonders to be found around you. National parks, nature parks, islands, nature reserves, forests, bays, coves and beaches are all integral to Zadar County. Don't forget to explore the island of Pag, with its gastronomic delicacies revered across Croatia, or the Paklenica Riviera, where a dramatic day's climbing can be followed by relaxation at an extraordinary resort built on an ancient Roman city.

This article is sponsored by the Zadar region and The Croatian National Tourism Board: 'Croatia Full of Life.
12 unmissable destinations in the Zadar Region
Sailing in the Zadar Channel, with its pleasant mistral wind, gentle coves, intimacy and serenity, reveals outlines of ancient fortifications and churches, scattered verdant islands and abundant pine and olive trees encircled by a crystal-clear sea. A dozen first-rate marinas and cosy moorings, welcome anchorages in lovely attractive coves, impressive charter fleets and experienced skippers are at the disposal to all those looking to embark on an exciting journey of inspiring exploration and rewarding self-discovery.
Once continuously inhabited more than any other in Croatia. With an illustrious cultural heritage and many historic landmarks, Zadar owes its urban structure and importance to the time of Julius Caesar and Emperor Augustus. Later, it was strengthened and fortified with impressive City Walls created by the Venetians in the 16th and 17th centuries. Zadar is also a UNESCO location with splendid churches and lively squares, a coastal resort lined with panoramic promenades, basking in the world's most beautiful sunset. Its contemporary revival is best illustrated by the public art installations conceived by local artist Nikola Bašić, the Sea Organ and Greeting to the Sun, both lapped by the Adriatic that surrounds the historic centre.
The remains of this impressive Roman square are located right in the historic centre of Zadar, in front of St Donat's Church and the Archbishop's Palace. Built from the 1st century BC to the 3rd century AD, commissioned by the first Roman Emperor Augustus, the Forum complex had an elaborate design of temples and colonnades, with one proud column still standing intact to this day.
Nin was the first political, religious and cultural centre of medieval Croatia. This is the oldest Croatian royal town and the place where the Croatian State was born – but its history dates back even further. As you can see at the Museum of Nin Antiquities, this was once the important Roman municipality of Aenona, most prominent under the Emperors Augustus and Tiberius. A grand and ancient history is not only evident in its numerous antique mosaics and imposing architectural remains, Nin also fosters a centuries-old tradition of exceptional salt production. As a modern-day tourist destination, it offers all types of activities around exquisite sandy beaches and intimate coves.
Spreading out from the ancient medieval and ecclesiastical capital of Nin, a lagoon settlement colonised thousands of years ago, sandy beaches extend for up to eight kilometres. Here, walkers, joggers, windsurfers and kitesurfers have acres of space to themselves, perfectly backdropped by bright orange sunsets. It's not all sand – here, the medicinal mud attracted King Tomislav and his queen, for whom this was her favourite spot, now known as Queen's Beach.
Located on a small peninsula on the Adriatic, Biograd is a beautiful seaside resort with a long tradition of high-quality tourism. First recorded in the mid-900s, this was the coronation city of Croatian kings and seat of the local bishops. Today, it is surrounded by national parks and nature parks. As a city for holidaymakers, Biograd is tailored to suit everyone's needs, ideal for active and family breaks, with fine beaches and promenades, and opportunities for sailing, diving, hiking and biking.
An historic port characterised by its dramatically indented coastline, and in modern times by a contemporary marina featuring 1,000 berths 200 land berths, a yacht facility and all additional amenities, Biograd is the ideal option for a sailing trip. Around it, the entire extensive archipelago has mild tide movements and weak sea currents, the islands lined with pines and home to sandy lagoons and hidden caves and coves.
Built on the foundations of the ancient Roman city of Argyruntum, Starigrad Paklenica is a historic village and picturesque port, where you can find prehistoric ruins, Roman remains and medieval relics. Although the ancient city, described by Pliny the Elder, has not been preserved, many artefacts such as ceramic and glass dishes, jewellery, weapons and containers have been unearthed. Starigrad is also the gateway to the national parks of Velebit and Paklenica, and a whole range of outdoor activities. Nearby, Posedarje is the setting-off point of one of the most challenging Ways of the Cross processions. It's also where you find particularly fine prosciutto ham, air-dried by the cold bora wind that carries along the scented particles of crystal sea salt and fragrant herbs.
Near Starigrad, the national park of Paklenica offers all kinds of hikes and climbs. Its two canyons, Velika and Mala Paklenica, are surrounded by dramatic rock formations and fringed by pine forest. Guides can take you on an educational trail, pointing out the wildlife around this karst river canyon. You may even spot a golden eagle, a brown bear or peregrine falcon. Paklenica is also popular with spelunkers, Manita peć the most accessible cave.
10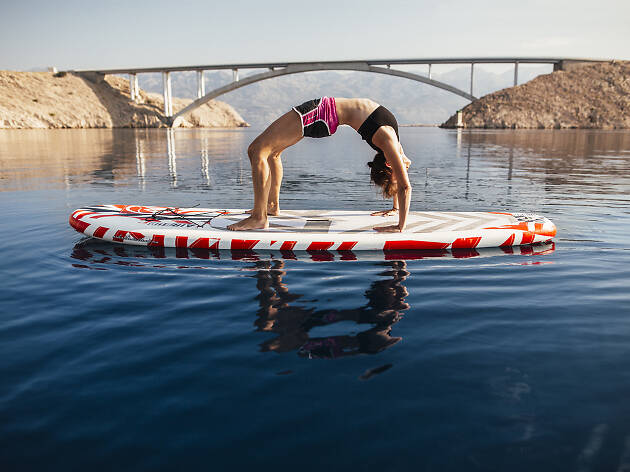 Nikola Matic
Pag is a fascinating island with unique geographical features, a rich cultural heritage and gastronomic specialities known all over Croatia, most notably its cheese and lamb. This fifth largest island of the Croatian coast also produces a top-notch white wine called Gegić. It has the most indented coastline in the Adriatic, and is home to unusual ornithological reserves such as Velo Blato and Kolansko Blato. Numerous beaches and lush olive groves allow for bucolic relaxation amid the rich fragrance of sage shrubs.