A year-round list of awesome Zagreb events (plan your procedure accordingly!)
These are (a few of many) awesome events in Zagreb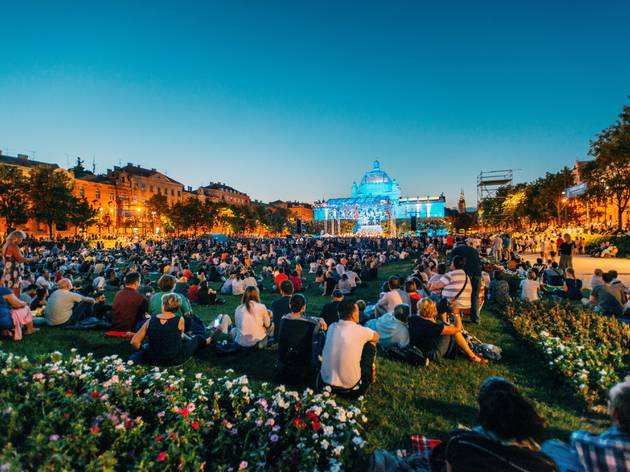 Zagreb proudly held the position of the most successful city break destination in Croatia for three consecutive years, last in 2018. With additional awards under its belt, such as the Croatian Hotel of the Year for the Esplanade and Europe's Best Christmas Market for Advent, Zagreb clearly understands the tricks of the trade of successful tourism.
The city has mastered the art of year-round events for its citizens and tourists, including everything from cocktail-and-book festivals to live classical music nights. Whatever time of year you visit Zagreb, you'll be sure to find an event that'll make you come back for seconds.
We're bringing you a guide to (a few of many) awesome events in Zagreb to help you plan your medical tourism visit.
Advent
Advent in Zagreb has been voted Europe's Best Christmas Market from 2016 to 2018 - no small feat. December in the city is a delight, with Christmas-themed treats and activities as far as the eye can see.
If you arrived through the main station (Glavni Kolodvor) via bus, tram, or train, walk in the direction of gliterring Christmas lights, upbeat music, and beautiful open-air skating rink. For many, skating into the Christmas spirit is a holiday ritual. After your round ends, hit up the food and drink stands, where you can sip on mulled wine or rakija (a fruit-based Croatian brandy) and savour sweet fritule, Croatian fried dough balls.
At the Strossmayer Promenade, more gastronomic fun awaits. Musician will DJ or guitar twang the day away as you meander your way through the endless stands serving domestic and international cuisine. While each stand's food is different, you can be sure that a cup of warm local wine will be available at almost every one to warm your stomach and your heart.
The market also stretches through Zrinjevac Park and the main square, Trg Bana Josipa Jelačića, where you'll be able to gaze at the sparkling decorations woven across the sky and try one of the traditionally eaten sausages.
Advent spans across different locations (all of which are gorgeous) in the center but also in some other parts of the city, and the event and activity offer is diverse. There are numerous cultural events, from holiday-special museum exhibitions, to open-air classical music concerts.
Cest is d'Best
The fabulous Cest is d'Best was Zagreb's first summer street festival.
Established in 1997, the reputation of the festival's talented artists has garnered international recognition. Using the city as their canvas, they colour the streets and squares as they please. Cest also welcomes special entertainment such as magic shows, a garbage man race, and open-air dance shows.
Cest is more than just a street festival. Musical performances, sports events, outdoor art, and street theatre are all welcome to be a part of Cest – that's why it's the best.
Food and Film Festival
Your favorite food paired with your favorite film is many a person's Saturday night dream.
But the Zagreb Food and Film Festival makes it a grand reality.
This festival is most often held from early to mid-September, which usually makes for perfect weather for a movie theater under the stars.
Grab anything from an award-winning hamburger (Zagreb has quite a few) to Latin-fusion tacos, rent a complimentary blanket if it's a chilly night, and cozy up.
Festival of Lights
Usually held in mid-March, this spectacle of a festival is meant to celebrate the blossoming of spring.
Zagreb's center is adorned with cutting-edge light installations, with the Upper Town additionally hosting unique audiovisual installations and projects. All are meant to illuminate the city's centuries-old heritage and cultural treasures.
Zagreb's first Festival of Lights in 2017 featured a lit-up harp and laser maze. In just three impressive years, the festival has expanded to include the Grič Tunnel-turned LED forest, a lighthouse projection atop Lotrščak Tower, a light aquarium, and a full-blown laser show at Tuškanac.
Grab a friend and a drink - and follow the inspiring illuminations.
INmusic Festival
Since June 2006, INmusic Festival has remained one of the regions largest contemporary music festivals.
Its location adds a fantastic setting as well: the main part of the festival takes place on the Isle of Youth, centered in Jarun Lake. Previous performers have included N.E.R.D, the Yeah Yeah Yeahs, Lily Allen, MGMT, and the Arctic Monkeys. Two of Jarun's islands, Trešnjevka Island and Univerzijada Island, are reserved for overnight campers for an unforgettable experience.
When you're not jamming out to eclectic tunes, you can enjoy Jarun Lake's fun offerings, including swimming, soccer, rollerblading, cycling, table tennis, mini golf... And more!
At INmusic, you additionally have the opportunity to go on an organized trip to the stunning Plitvice Lakes or kayak on the Mrežnica and Una rivers. It's hard to find another festival that aims to please as much as INmusic Festival. Don't miss checking it out for yourself.