Heads up! We're working hard to be accurate – but these are unusual times, so please always check before heading out.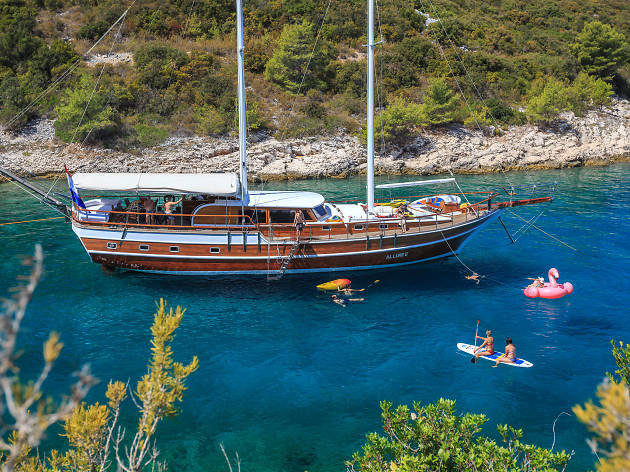 Four fabulous Croatia sailing routes
Explore some of Croatia's best known cities and islands using these itineraries
Crystal-clear waters and hidden beaches that bask in the shade of scented pines. Incredibly well-preserved medieval towns and Roman architecture. Kilometres of pristine beach, sheer rock cliffs that suddenly stop to reveal calming, sheltered bays. Vibrant cities, romantic hamlets, shoreline bars and restaurants. World famous nightclubs and music festivals plus some of the best opportunities to catch big fish like tuna anywhere in Europe. These are just a few of the experiences you could sample if choosing to holiday in Croatia. With a coast that never seems to end, speckled with thousands of islands, undoubtedly one of the best ways to explore Croatia is by boat.
Hiring a gulet yacht from Goolets offers you the opportunity to do so in groups of 8 to 36 people at a time. It's the perfect option for a family or group holiday of a lifetime or a business-based excursion which you and your accompanying travellers will never forget.
With so many things to do, there are multiple options you could choose on such an excursion. Here are four suggested tour itineraries, tried and tested by local experts from Goolets that will ensure you get the most out of any sailing holiday in Croatia.
Four fabulous Croatia sailing routes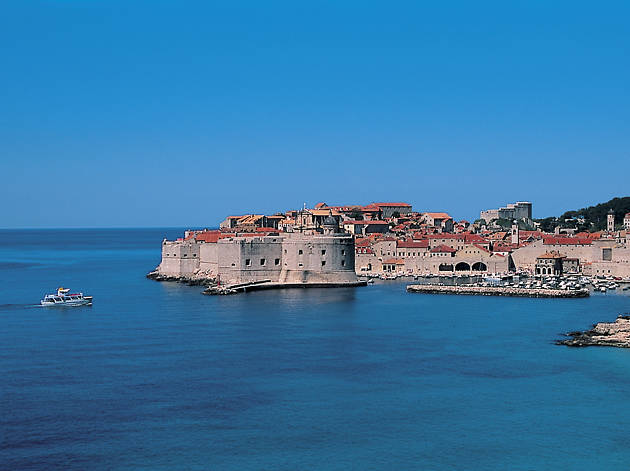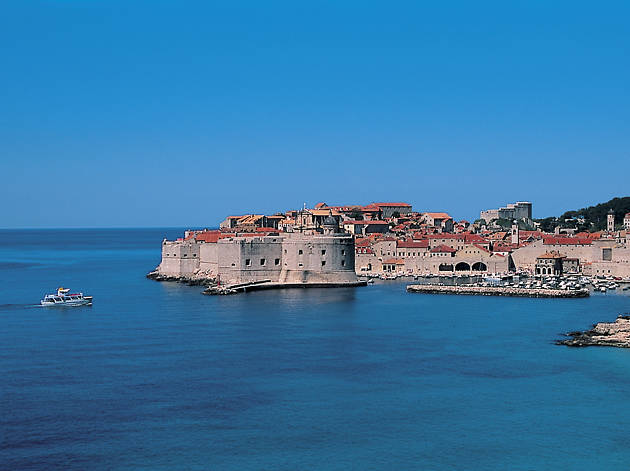 Andrija Carli
South Croatia and islands: From nature and culture
Starting in Trogir or Split, a tour of south Dalmatia can be as flexible as you want, offering contrasting options that would please any group with divergent interests. This route offers the opportunity to walk the world famous old city walls of Dubrovnik and Split, but also get away from the crowds and explore the islands of Brač, Korčula and Mljet. On Hvar, also a potential part of this tour, you can do both; the famous island holds both a vibrant nightlife scene and smaller nearby islands where you could end up spending much of the day alone. If you like the idea of spending one day mingling among the crowds and the next in virtual solitude, save for your crew mates, this could be the route for you.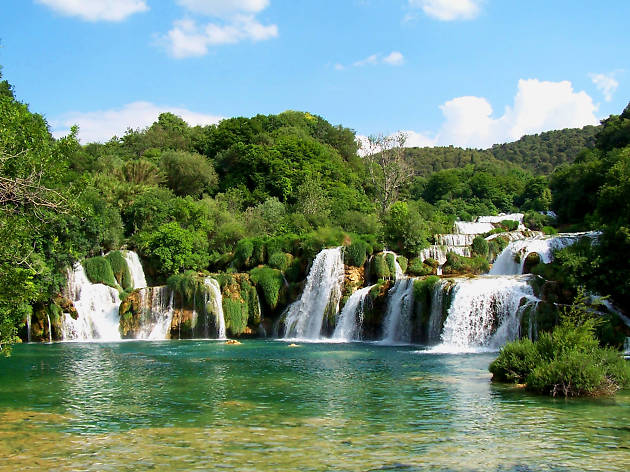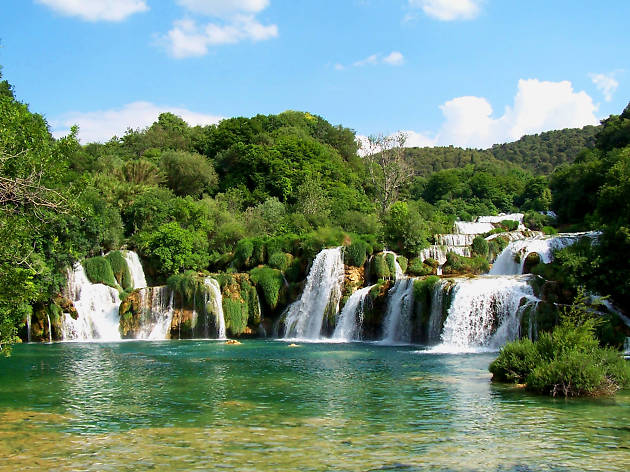 Wild and preserved: explore Croatia's breathtaking nature
Starting in Trogir, Split or Zadar, with the latter two having their own international airports, this tour is a must for anyone whose first priority on holiday is to experience nature. The nature you will see on this tour is simply breathtaking, such as the blue Krknjaši lagoon on the east coast of the island Drvenik or the beach, bay and contrasting natural textures of Levarnaka. Some of the natural wonders on this trip, such as the perfect sea and nature of Telaščica, the waterfalls of Krka and the hundreds of (mostly) uninhabited islands of Kornati, are so precious to Croatia that they are preserved and protected with National Park status. If you enjoy being active when on holiday, love experiencing stunning natural landscapes and care not for mingling much with other tourists, this could be the trip for you.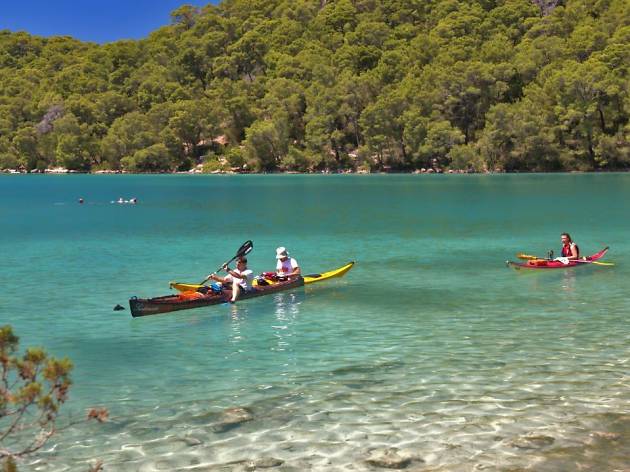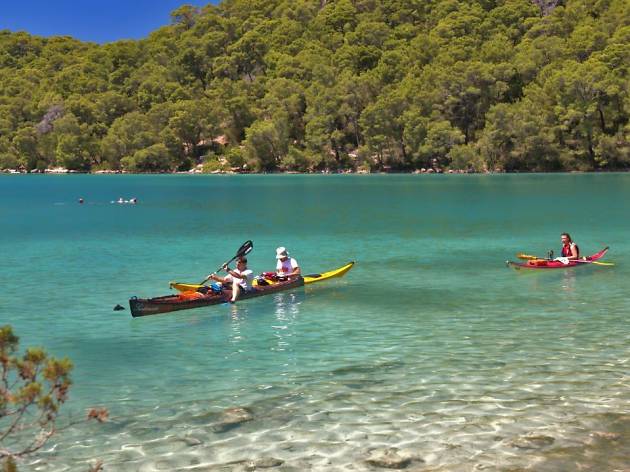 National Park Mljet
Natural Dalmatia, as seen through a tour of famous islands
Some of the islands available to visit on this tour are famous, but this particular option allows you to avoid the areas most populated with tourists and discover the more remote and relaxed areas. If visiting calm and quieter bays and beaches, with wonderful natural backdrops, is the holiday for you, then this tour is for you. Stay on anchor throughout your holiday, avoiding busy ports, spending your time swimming, snorkeling, and relaxing in nature as you take in charming, small villages and spots like Mljet, Badija island near Korčula, the Pakleni Islands and the less populated aspects of Šolta and island Hvar.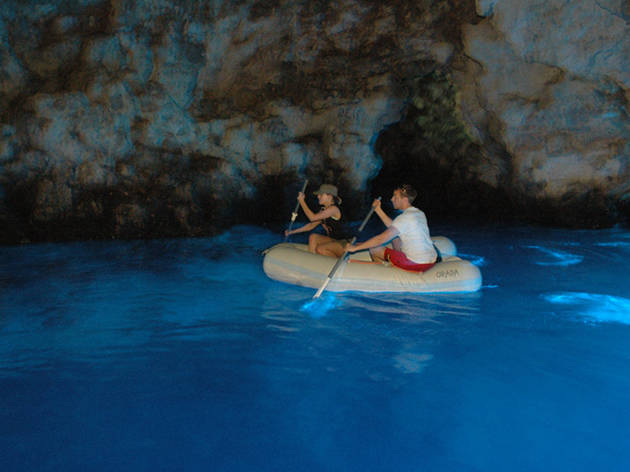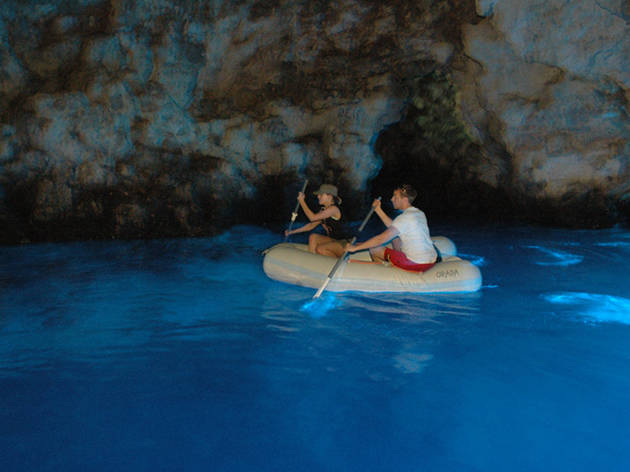 © Carly Calhoun/Time Out
Tour of Croatia's most famous islands
Croatia has so many island options, most holding their own individual charms, but the most well known are not for no reason world famous. Taking a tour of central Dalmatia's islands such as Hvar, Vis, Brač and Šolta offers a holiday experience that can vary wildly from day to day, depending on what mood takes you. You can mingle with the crowds and experience popular restaurants, nightlife and beaches, or head for less trodden paths, but the flexibility of this tour means that you can very easily combine the two. You can explore a different town or village every day on this route, visiting intriguing spots where man has left his mark, such as the old military base visit on island Vis. The next day you could be relaxing in crystal clear seas, swimming at famous sand beach, the Golden Cape on Brač or snorkeling somewhere in the Krknjaši archipelago. Stunning natural features available on this route include the Blue Cave at Biševo and the blue Krknjasi lagoon on the east coast of the island Drvenik, both being unforgettable sights.