UZMS offers an accredited course in medicine for international students. The six-year course is run in the English language and accepted across the world. Students achieve the academic title of doctor of medicine on graduation. To date, the international programme has been running for 15 years, with graduates from USA, Canada, France, Sweden, Germany and Israel returning to their home countries, gaining top positions and successfully embarking on medical careers.
University of Zagreb School of Medicine © University of Zagreb School of Medicine
Studying medicine at a top European university can provide an excellent education, a professional qualification and an international perspective. The course is in-line with the content and approach of leading medical schools in Europe and across the world. The curriculum offers over 5500 hours of innovative, student-orientated teaching. The education is mostly carried out in small groups and focused on problem-based learning.

Factual learning is integrated with the development of practical and communication skills. In the final year, the student can spend time working within institutions in the Republic of Croatia, travel abroad to learn about other health systems or return home to gain experience and develop contacts. Joint electives are organized with the University of Kent, University of Pompeu Fabra Barcelona, Imperial College London and University of McGill.
University of Zagreb School of Medicine © University of Zagreb School of Medicine
Medical undergraduates in Zagreb can enjoy the clubs, cafes and culture of the beautiful city. The Croatian capital has a historic centre with plenty of street-art, music venues and cool bars, in which to enjoy a beer after a hard day's study. The monthly living costs in Croatia are competitive, ranging from 400 and 700 Euro.

Application is made by submitting an international application form, together with a CV, certified copies of certificates, photographs and a 200 Euro processing fee.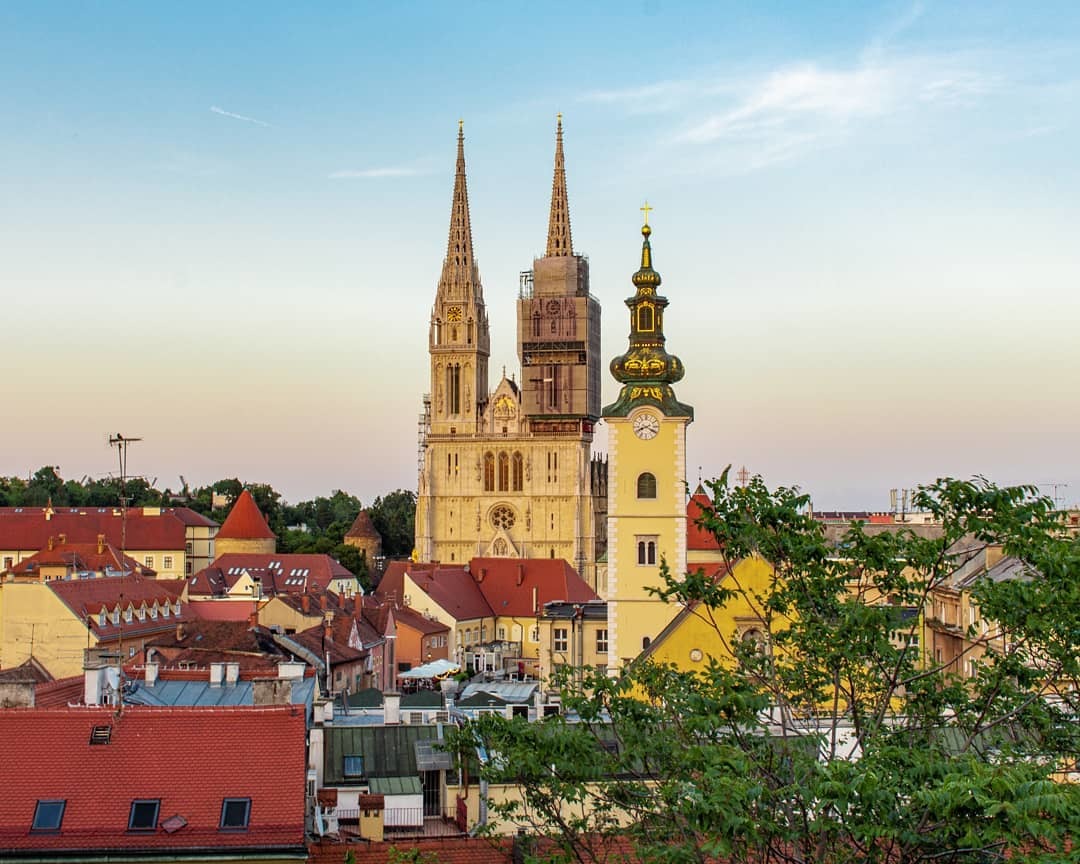 Zagreb cathedral © travelcultureguide
There are 50 places available each year. Students who have completed secondary education and passed their final examinations are eligible to apply. Applicants need a strong understanding of high-school biology, chemistry and physics and proficiency in the English language.
Entrance is by evaluation of qualifications and admissions tests, which are held in Croatia and internationally between January and July each year. Candidates who already have recognised international exams, such as the MCAT, SAT or BMAT and those with degrees in natural sciences may be exempted from the exam.
University of Zagreb School of Medicine © University of Zagreb School of Medicine
Professional medical qualifications from the University of Zagreb School of Medicine are accepted worldwide. Graduates from the EU will automatically have their medical qualification recognized and are able to work freely across the European Union and the University is a United States Medical Licensing Examination liaison office for steps I and II of the USA state exam.

The tuition fee for admitted students is 12,000.00 Euro per year, or alternatively 6,100.00 Euro, paid in two instalments, prior to the beginning of each semester. This compares favourably to medical schools across Europe and in the UK and costs are estimated to be around a sixth of those required to study in Cambridge, USA.
Šalata 3, 10 000 Zagreb. +385 145 90268.
Content provided by a Time Out partner.