Heads up! We're working hard to be accurate – but these are unusual times, so please always check before heading out.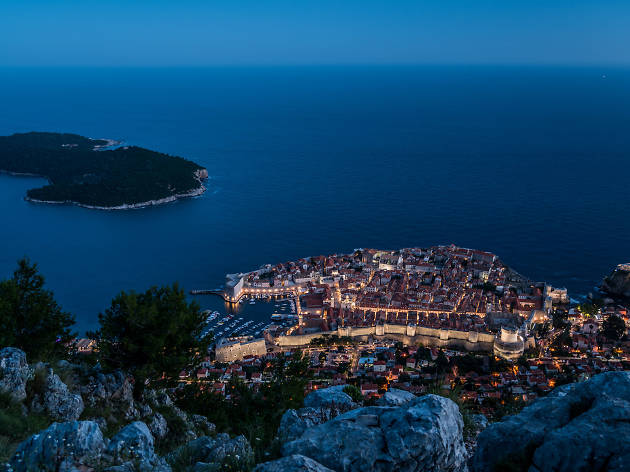 Secret Dubrovnik
Beat the crowds with our guide to hidden attractions and off-the-radar things to do in Dubrovnik, sponsored by Mastercard®
Pearl of the Adriatic, Dubrovnik traditionally attracts genteel older couples, cruise-boat crowds and high-spending visitors staying at five-star hotels.
So where's the action?
Dubrovnik may be all pristine and marble on the outside but Croatia's prime holiday destination knows a trick or two – you just need to know where. No, it's not Hvar, and you won't see Prince Harry letting his freak flag fly. Nor is it Split, its main Dalmatian rival for the tourist kuna, with so many bars you can barely find your way from one to the other.
But Dubrovnik is different. Away from the mainstream bustle, you can sea kayak at sunset, explore an abandoned hotel, find your own cave beach or choose from two haunted islands where no soul has slept in decades. After your day's adventure, there are bars offering the latest Croatian craft beers or every local rakija grappa known to man, even bars where you can sink a beer, leap into the moonlit Adriatic and climb back up to order another one as you towel down.
Not of all this is scheduled or timetabled and sometimes you'll have to rely on a local to row you over to an island or zip out on his little motorboat – but way down at Croatia's southern tip, alongside the border with Montenegro, you're deep in the heart of the Balkans where random adventure is commonplace.
Dubrovnik also still has its bohemian streak, a hangover from the 1960s when artists and musicians gathered here and stayed. Though some of the bars and galleries they later opened have fallen victim to the trends of high-spending tourism, you can always find that quirky venue, that haven for those who prefer an alternative.
Given its long-term catering to foreign visitors, however, Dubrovnik is not the kind of cash-only destination you may find in more remote parts of Dalmatia. Here your Mastercard will go far and will be accepted in a significant number of establishments.
For deserted islands and off-the-beaten-track beaches, however, you'll have to bring your own sustenance – and your own entertainment.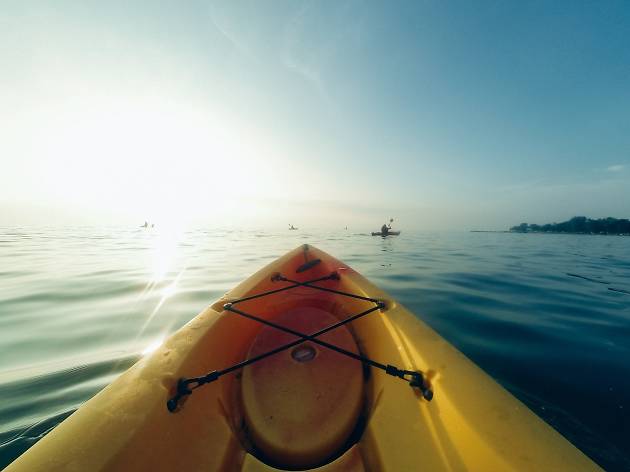 1. Discover your own cave beach
Close to the centre of Dubrovnik yet only known to locals, even closer to the grandiose Grand Villa Argentina above it yet never visited by hotel guests, the hidden cave of Betina špilja is only accessible from the sea. A perfect shelter and picnic spot in one, Betina špilja comprises a large cave entrance and a carpet of fine white pebbles. This spacious empty beach washed by a crystal-clear Adriatic a few steps away. There are no sunloungers, no showers, no amenities whatsoever, just you, the beach and the sea. To reach it, head down to Dubrovnik's Old Port, ask a local to boat you over, agree a fee and a pick-up time. Don't forget about the pick-up time – if he doesn't come, you may be here for a while.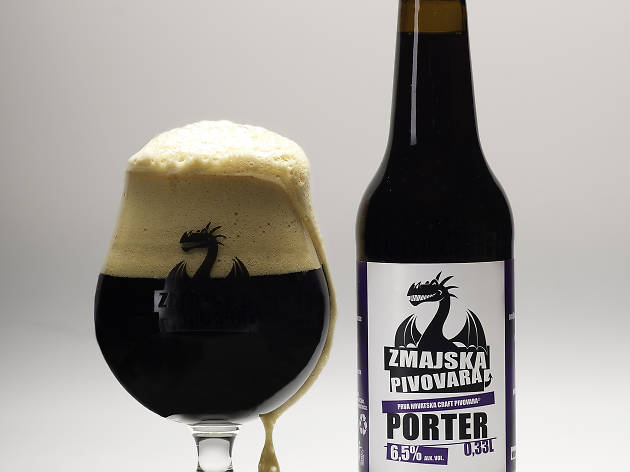 The craft-beer craze has not been confined to the UK. Here in Dubrovnik, brews such as San Servolo from Istria, Zmajska from Zagreb and Vunetovo from Hvar can be found here and there – if you know where to look. Hidden in plain sight along Prijeko, traditionally the street in Dubrovnik most associated with tourist-trap restaurants, the Buzz Bar attracts discerning ale aficionados, also putting on live music at weekends. With seats outside and air-conditioning (hooray!) around a neat interior, it's a convivial spot to sample a few glasses, maybe moving on to cocktails as the night takes hold. Payment by Mastercard should make things easier. Buzz Bar stays open until 2am, seven days a week.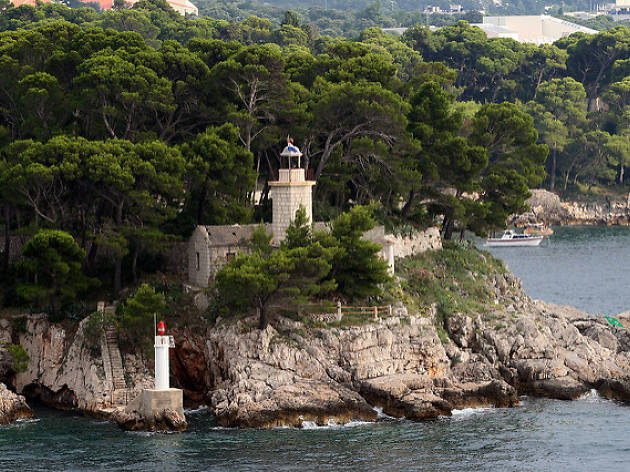 Intiaz Rahim
3. Head to a haunted island
Nobody goes to Dakša. There's no boat schedule, no water taxis, no nothing. In fact, locals would rather not go there. And there's a reason for that. Those lucky enough to be staying at the high-end Dubrovnik President Hotel may look out its panoramic windows and see a verdant idyll of surrounding Adriatic azure – but Dakša has long been left to decay. Once occupied by monks, Dakša was where Tito's war-time Partisans, who swept through Dubrovnik in 1944, took the Fascist sympathisers they had rounded up. After their mass execution, no graves were found. For decades, this chilling site was off-limits to the general public. A discovery of remains in 2009 led to a reburial and memorial ceremony. Today, you can pay a local to take you over in his boat from Dubrovnik and have the whole island to yourselves. Arrange a time for him to pick you up – you wouldn't want to overnight here.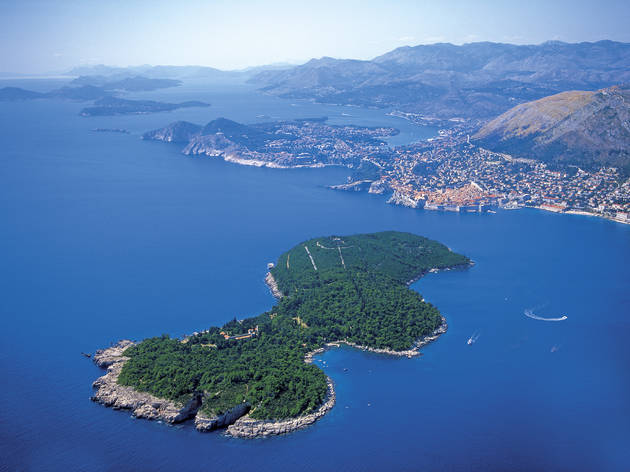 4. Head to a haunted island (2)
Served by regular taxi boats from Dubrovnik's Old Port, Lokrum is large and varied enough for you to find your own private beach and have it to yourselves for the day –naked, if you so feel. There are no hotels on Lokrum. People come for the day then head back to the mainland before sunset. The reason for the lack of lodging, they say, is that the island is haunted. It was here that Richard the Lionheart's ship ran aground in the late 12th century. The Benedictine monks who looked after him would stay here for centuries until one specific night in the late 1700s. Warned that Napoleon's troops were in the vicinity and would occupy the island next day, the monks placed a curse on their evictors. Sure enough, when sundry Habsburg royalty arrived decades later, bringing exotic tropical birds and establishing botanical gardens, strange circumstances would lead to their deaths. For those who come here today, Lokrum is an island idyll, strolled around by peacocks, with a lake, ruined fort and those hidden beaches to discover.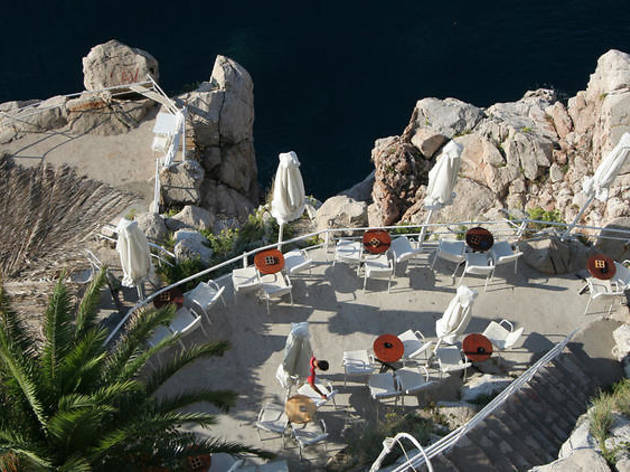 By now, the allure of Dubrovnik's Buža bars is well known. Cut into the cliff-face a short walk from Old Town bustle, these alfresco haunts face onto an infinite backdrop of Adriatic blue and cloudless sky, bar tables propped up on the rocks and a seemingly makeshift bar counter dispensing drinks. Of the two, the one signposted as 'Cold Drinks With The Most Beautiful View' is slightly more formal, which is to say staff have logo'd T-shirts and there's a thatch of roofing over the bar counter. This one you find behind St Ignatius Church, taking a right from the square it stands on, poljana Ruđera Boškovića, and finding a gap in the wall. Buža I is a different proposition. It's accessed through a door-sized hole in the wall, marked with the scrawl 'Topless Nudist', opposite the terrace of the Azur restaurant where the streets of Pobijana and Ispod Mira meet. Down some rough stone steps, you see people sunbathing and drinking. Below, you won't yet have noticed a metal set of steps that leads straight down into the sea. Here, you can order up a beer from the bar, plot up on the rocks, and dive into the Adriatic as much as you please. By moonlight is best.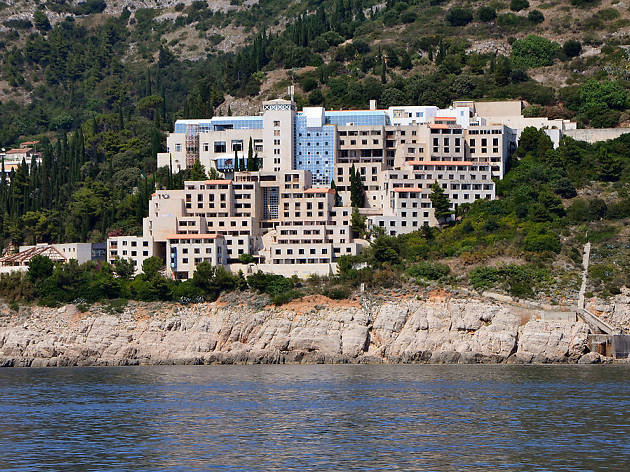 6. Explore an abandoned luxury hotel
At a prime spot on a headland overlooking the Adriatic and Dubrovnik's iconic Old Town in the distance, the Hotel Belvedere is an easy bus ride or 25-minute walk from the centre. Here in 1985, a luxury hotel was built, on the same side of the city as the airport, where guests could relax around the pool, dine and drink at several bars and restaurants, and party afterwards in the nightclub. It only lasted six years, before war broke out, everyone was evacuated and the hotel was bombed. Unlike the Old Town, it was never repaired and remodelled. In the early 2000s, it was used for DJ parties. A decade later, it served as one of the many sets around town for hit TV series 'Game Of Thrones'. Recently, a Russian entrepreneur bought it, but its renovation will take years. In the meantime, though fenced off, the hotel is worth exploration.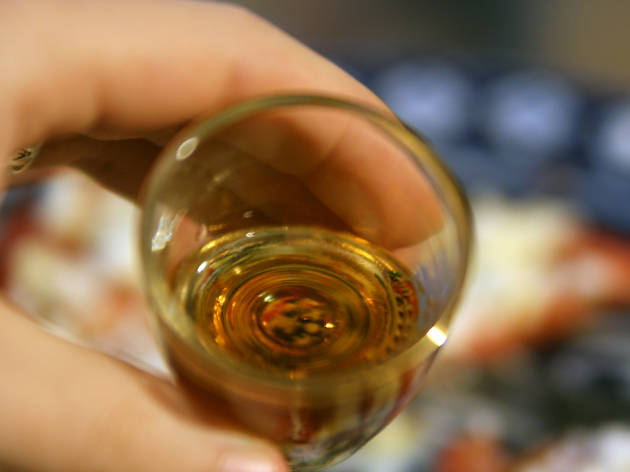 ©Flickr
'Quirky' is the word most bandied about where the Art Café bar in Dubrovnik is concerned – they even use it themselves. And no wonder, for here close to the medieval Lovrijenac fortress, guests sit in customised bathtubs, sipping drinks from glow-in-the-dark bar tables and surrounded by gaudy colours. But another reason to visit the Art Café is not only its funky furnishings but its range of rakijas, the grappa-like spirit popular throughout Croatia and created with any number of flavours. As well as fruit such as plum and pear, figs, herbs, honey and even mistletoe go into this strong spirit. Here in Dalmatia, nuts are also used. As the Art Café is close to Sulici beach, you can spend the day bathing before heading here for drinks – a Mastercard might make life easier in terms of paying for them afterwards.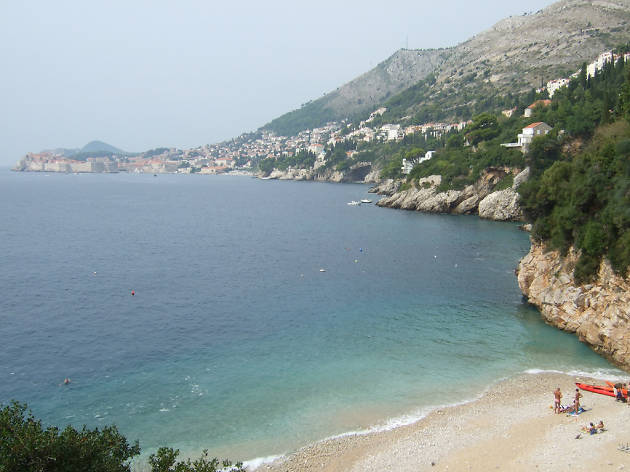 Just outside Dubrovnik by the Ploče Gate, Banje beach packs every day of summer, tourists delighted to be able to swim and sunbathe within a five-minute walk of the Old Town walls. But locals don't bathe here. Locals head out about 15 minutes along Jadranska cesta, past the Villa Dubrovnik, to Sveti Jakov. Rarely crowded, Sveti Jakov has everything you need from a beach – sunshades, showers, a bar and restaurant close by – but with a couple of major extras. First, the water is pristine, even clearer than by the Old Town – you can chuck in a pebble and watch it drop. Secondly, the view – particularly once sunset sinks over the Old Town in the distance. Priceless is the word you're looking for.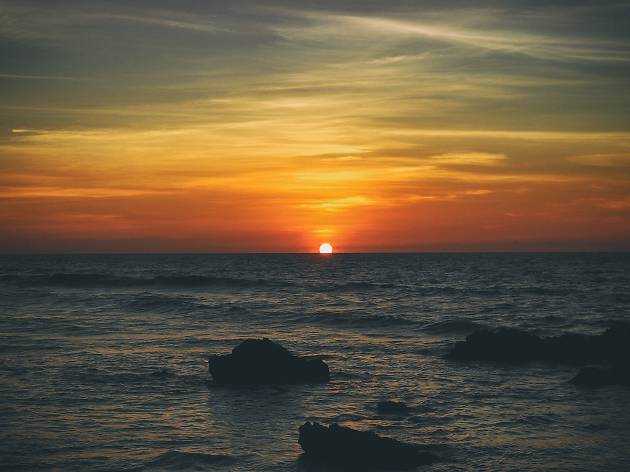 Sea kayaking has long been popular outdoor activity around Dubrovnik, the calm seas and nearby islands providing the perfect day out. Day trips usually incorporate a picnic lunch before a return to the mainland. Beginners are welcome, and newbies are given a quick lesson in kayaking before setting off that morning. A twist to all this is given by Adventure Dalmatia, who organise these tours so that everyone start heading home around sunset, after a late-afternoon swim and snorkel. Heading back to the Pile Gate, kayakers are treated to memorable scenes as the sky turns a glowing orange over the Elafiti Islands, before they are welcomed with a glass of wine on dry land.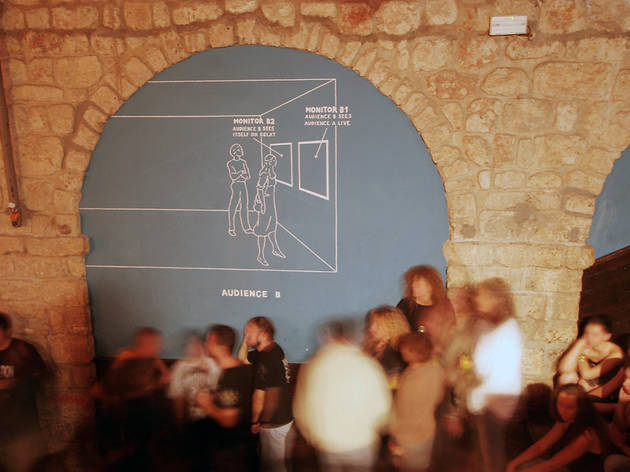 © Rajko Radovanovic/Time Out
10. Throw some shapes at Lazareti
An arts complex in a former quarantine barracks in Napoleon's time, Lazareti is the city's best place to party. While the programme is hit and miss, when it hits – a top-notch Croatian DJs or live act – it hits hard. And the location cannot be gainsaid, a rambling complex facing the Adriatic, a five-minute walk from the Ploče Gate in the Old Town. DJs spin in the main building at sunken level, while revellers are free to roam around the courtyards where Napoleon's soldiers would have been recovering from war wounds. Take your drinks out and imbibe under starry skies.