Heads up! We're working hard to be accurate – but these are unusual times, so please always check before heading out.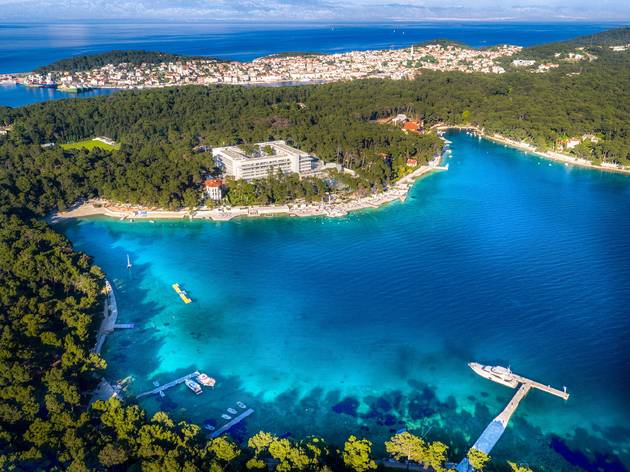 The best beaches in Lošinj
Whether you want to sunbathe, surf, or paddle with the kids, here's our pick of the finest beaches in Lošinj
Which of Croatia's islands should you visit? There are worse decisions to be faced with, but with over a thousand unique options on offer, choosing is no easy feat. But if it's rejuvenation you're after, Lošinj has few contenders. 'The island of vitality', as it's come to be known, is blessed with great weather, sweeping landscapes and lustrous vegetation - a combination said to have uncanny healing powers. The two larger towns on the island, Mali Lošinj, and Veli Lošinj, are surrounded by some of Croatia's most unspoiled beaches, all of which offer clear turquoise water and the chance to spot dolphins leaping in the waves. That leads you to your next head-scratcher: which idyllic beach to choose?
The nicest beaches near Mali Lošinj, with either rocky or pebbly surfaces, are to the west and north of town, in the wooded bays of Čikat and Sunčana Uvala, an area with several resort hotels that can be reached on foot from Mali Lošinj or via special hotel buses. In Veli Lošinj, Timi beach near the old cemetery and Rovenska beach in Rovenska harbour provide pebbly and concrete surfaces, plus snack bars. Follow the coastal path from Rovenska and you pass more secluded rocky beaches. If you continue along this shore for close to three kilometres, however, you'll reach quiet Javorna, a small but beautiful crescent of pebbles, backed by fragrant woodland.
Northwest of Mali Lošinj, this long, undulating bay fringes a forested park. Čikat Bay boasts pebbled, concrete and sandy beaches. If you're looking to get active, you'll find a range of surfing and diving centres here, plus water aerobics and an aqua park. There are massage pavilions too, so you can wind down after a long day of watersports (or lying on the beach).
Rovenska, which shares its name with the harbour at the edge of Veli Lošinj, is popular with locals and tourists alike. That's partly thanks to its proximity to the town centre and its ample amenities (there are showers and toilets, plus a lively beach bar where young locals gather in the evenings), and partly to its simple charm - it's overlooked by a scattering of colourful houses, and has a long concrete boardwalk for romantic strolls into the sea.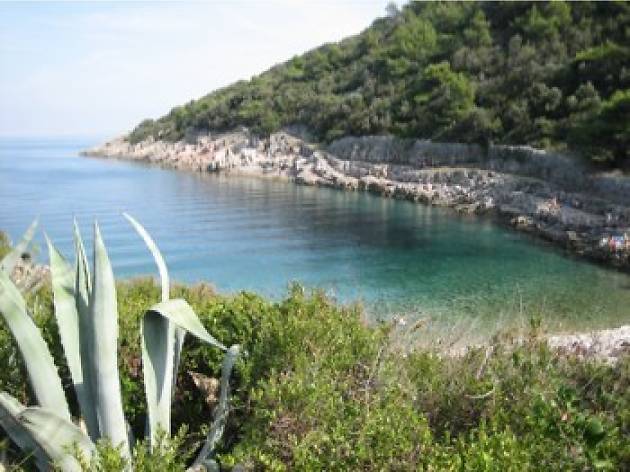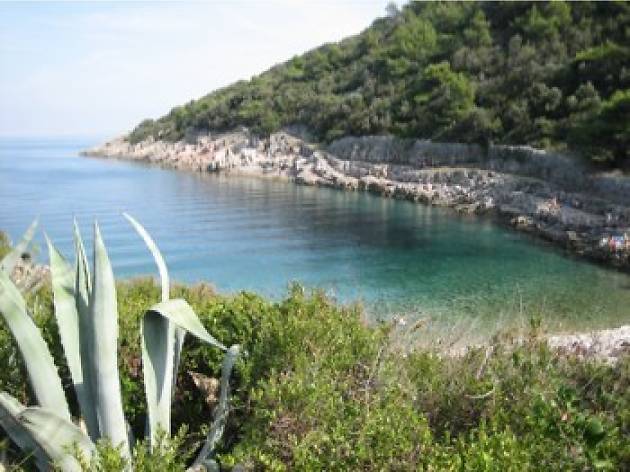 © Darko Tepert Donatus
The dense forests surrounding this beach lend it a rich, green backdrop and unrivalled seclusion. Shallow waters make it ideal for swimming with children, although you might want to pack swim shoes - the clear sea comes with a bed of rocky soil.
One for the more adventurous beach-goers, Krivica lies an hour and a half's hilly walk from Veli Lošinj. But it's worth the sweat: this slim beach, tucked away in a wind-proof shield of pine trees, has an air of undiscovered magic about it. And, with a flourishing array of sea flora and fauna, it's an excellent spot to go diving.
One of the most stunning wild beaches on Lošinj, Zabodarski comes complete with smooth pebbles, ample shady pine trees, and shallow water - making it ideal for family trips. It's just 8km from Mali Lošinj, and easily accessible by car. Despite the ease of access, it's rarely overcrowded, so you can enjoy its views of distant islets in peace.
The sheer natural beauty of Veli Žal made it the first of Lošinj's beaches to earn a 'blue flag' - part of a scheme to protect precious marine and coastal environments. The water is pristine, and the surrounding forests breathe out cool, clean air. This pebbly beach is ideally placed, backing on to a range of restaurants and wellness hotels.
Veli Lošinj's city beach, Timi, was designed alongside Lošinj's first hotel. Covered in smooth concrete, it's a prime sunbathing spot, and behind the beach lies a small cemetery which overlooks the sea - perfect for an evening wander.