Heads up! We're working hard to be accurate – but these are unusual times, so please always check before heading out.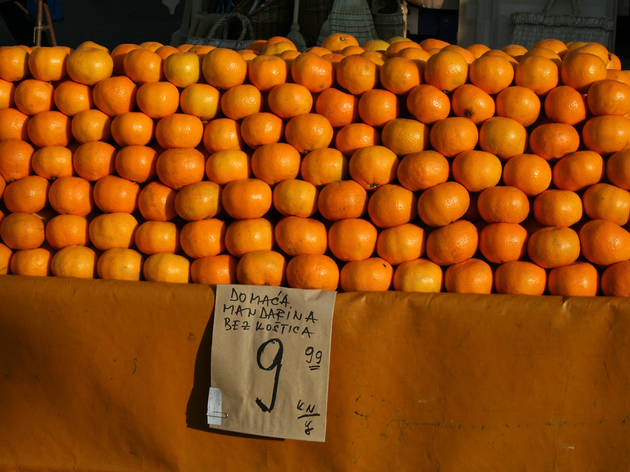 1/5
© Matt Fields/Time Out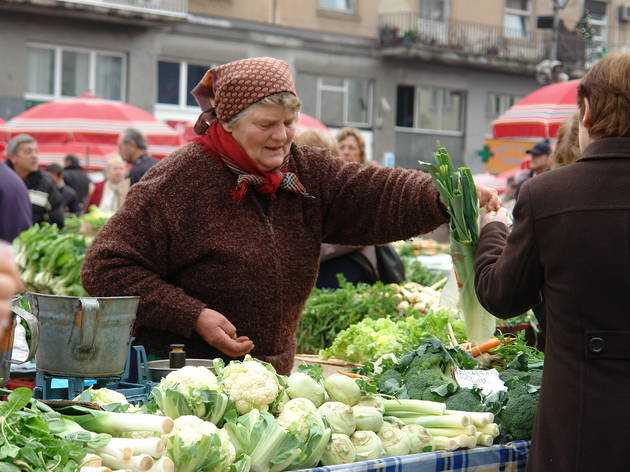 2/5
© Matt Field/Time Out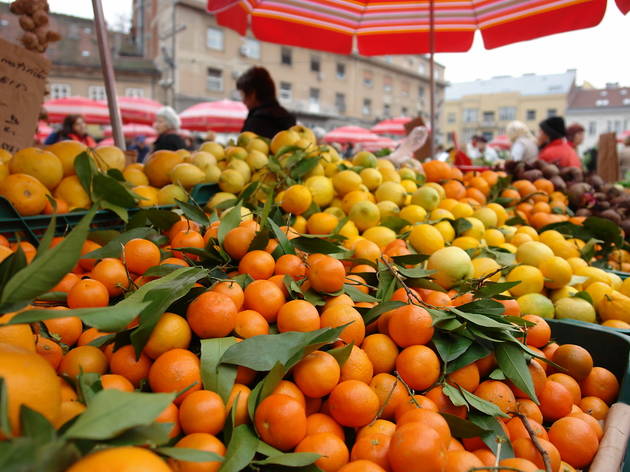 3/5
© Matt Field/Time Out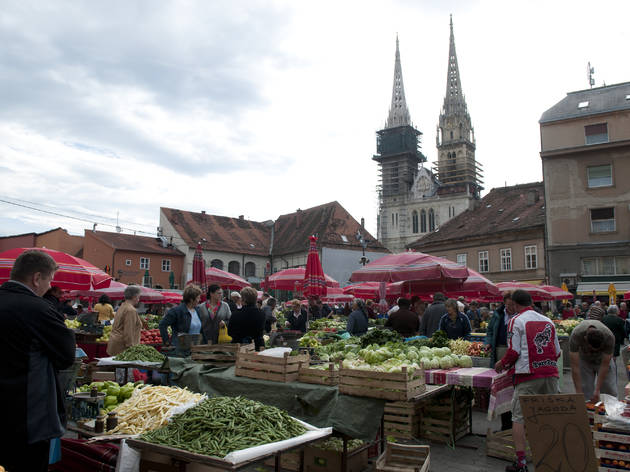 4/5
© Fumie Suzuki/Time Out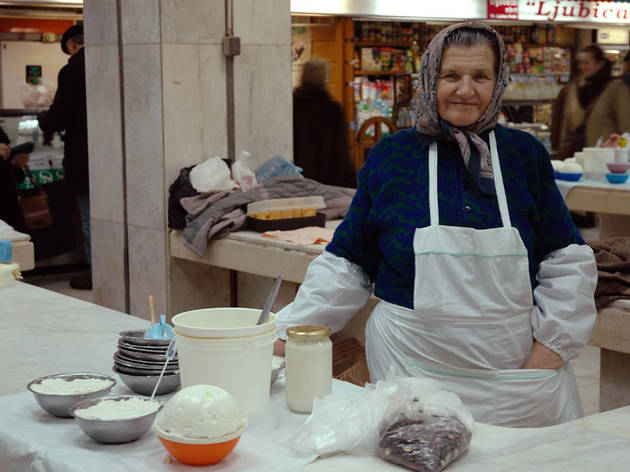 5/5
© Fumie Suzuki/Time Out
More than just a trading place: Zagreb's Dolac market
Zagreb's central market Dolac is its most popular living landmark
Overlooking the main square, and in the shadow of the Cathedral is Zagreb's most precious resource: the Dolac. This is more than just a place of trade. In this fractured capital of Upper and Lower towns, the Dolac is a constant, a hub of classless social interaction, a weathervane of the local economy and Zagreb's connection with the surrounding villages, even with distant Dalmatia. Traders voices are either distinctly urban (Kaj), provincial, or come from the deepest south. Around the square are little bars and eateries offering gableci, cheap late-morning lunches. Daily from 7am, the Dolac is abuzz until the early afternoon.
After considering several locations, the city fathers had a main market built between Kaptol and Tkalčićeva, Zagreb's most atmospheric thoroughfare. Opened in 1930, it comprised a raised open square lined with stalls of fruit, vegetables and eggs. At street level was an indoor market for meat and dairy traders, then in 1933, a fish market – based on the one in Trieste – was set up alongside. This layout remains in place today, with the addition of a mezzanine in the indoor section and the bright reconstruction of the Ribarnica (the fish market). Florists now occupy the top level, where the Dolac meets Opatinova.
Entering from the street, you walk through the main hall of bakers and butchers. Pekara Dinara from Sesvete is so renowned there are queues outside its two downtown outlets. Of the butchers, Pečun-Pečun is a quality purveyor of sausages from Dugo Selo while Leka Crijeva I Zacinj allows you to make your own from the pig's intestines they provide.
To the right is a separate area for Mliječni Proizvodi, the dairy producers; for many locals this is sufficient reason for a visit. Sir i vrhnje is the cream cheese that forms a definitive Zagreb staple. Sold by the plastic cup (or you can bring your own receptacle), it can be sprinkled with salt and paprika, embellished with a few diced onions, some kružnjak cornbread and, at a stretch, spots of špek ham or slices of dried sausage. The typical producer, name and address placed on each stall, is a friendly woman of a certain age: the kumica. A cross between 'traderi' and 'godmother', the kumica is a much-loved figure. Shoppers have their own favourite; a kumica statue even stands at the market entrance.
At the back of the main hall are buckets heaped with sauerkraut. Upstairs you'll find poultry and game with frozen goods (octopus, cod) in between – and two bars at each end, the latter where traders lay into cheap čobanac goulash after a hard morning's work.
Wooden cabins sell olive oil, which is best put to use on the fish on offer in the Ribarnica where pretty mosaics depict the seafood for sale. You won't find fresh fish on Mondays, or when the Jugo or Bora winds blow; also note that out of season much of what is on sale has been farmed.
Next door at the Amfora, you can sit on the terrace with a plate of grilled sardines and a glass of wine, observing the Dolac in action. Traders from Zagorje and Dalmatia have cabbages, blitva and other local vegetables while little bundles of mixed veg (grinzaig) are ideal for soups. A hike of 1kn in the price of this culinary essential is as fair an indication of the local economy as any interest rate increase by the Bank of England.