Where to find the best comfort food in Zagreb
Jonathan Bousfield takes a look at winter food and where to find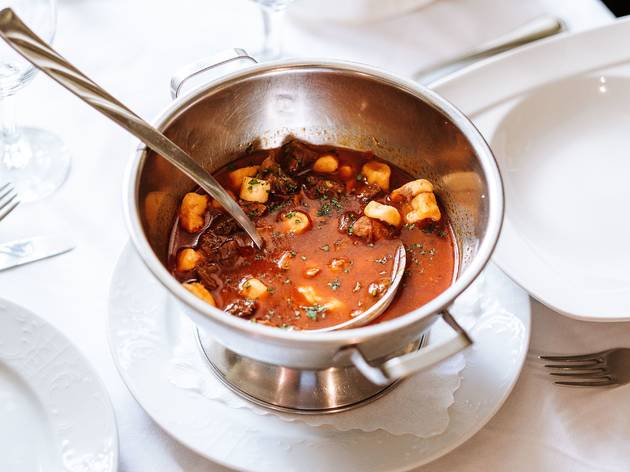 While Zagreb has seen a boom in creative cuisine and global street food in the last few years, this has in no way taken the shine off the enduring appeal of the traditional hearty lunch. Luckily the Croatian kitchen repertoire is full of the kind of filling winter fare that will bring a rosy glow to your cheeks and – after an appropriate pause for digestion – a renewed spur to your sightseeing energies.
Thick stews and soups are central to the winter menu: grah (a thick stew of beans often served with sausage) and čobanac (a paprika-seasoned meat stew similar to Hungarian goulash) are frequently brought to the table in big tureens with massive ladles. Punjene paprike (peppers filled with minced meat), sarma (cabbage leaves stuffed with meat and rice) and ćufte (meatballs in rich red sauce) are the other home-comfort dishes that no self-respecting neighbourhood restaurant could afford to do without. For vegetarians, sadly, there is not a great deal of choice, although štrukli (doughy parcels filled with tangy creamy cheese) is one of those central-Croatian specialities that is safe to eat.
Despite the city's growing tourist reputation, there are still plenty of restaurants for whom affordable traditional fare remains the principal raison-d'etre, and have retained a loyal army of local customers as a result. Listed below are just some of our favourites.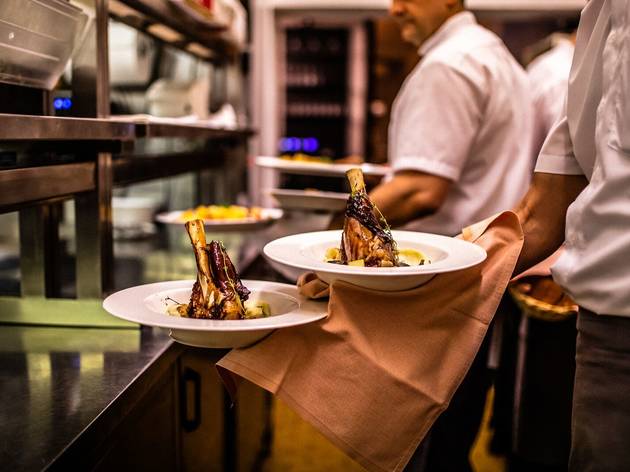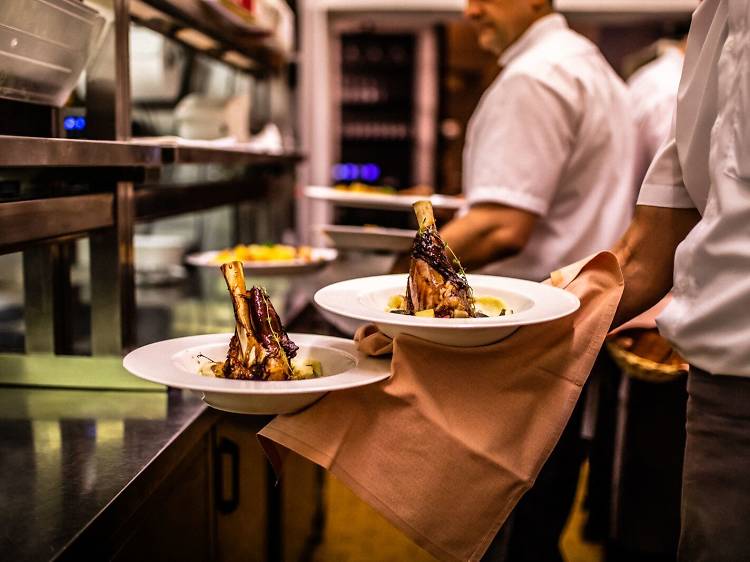 © Maja Danica Pecanic
This Zagreb institution has for years prided itself on offering everything under the Croatian culinary sun. Baked lamb, grilled fish, Mediterranean pastas and risottos: it's all here.
Best for: Vinodol is one of the best places in town to tuck into a dish of baked štrukli, although you can't really go wrong whatever you order.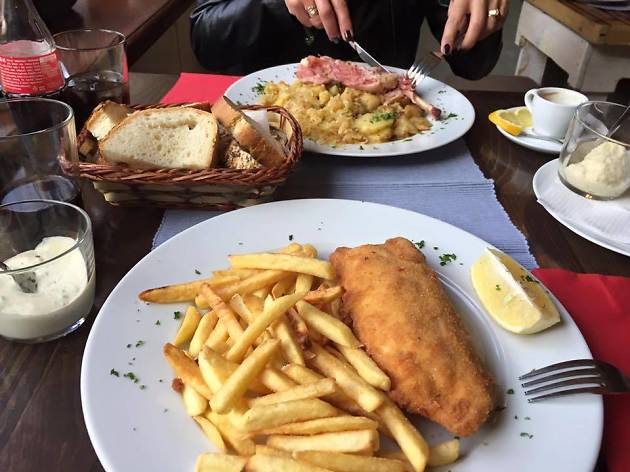 © Restoran Apetitlih
'Food like grandma used to make' it says on the website of Apetitlih, an intimate off-street bistro that concentrates on the meats-and-stews repertoire of central Croatia - with a bit of Mediterranean seafood thrown in. The tiny front parlour is invariably packed at lunchtime; there's an overspill dining-room in the basement if you can't find one of the better seats.
Best for: stews (varivo) made with seasonal vegetables; lungić (lean pork chop, delicately grilled).
Purger is something of a Zagreb lunchtime classic, an enduringly popular place that has resolutely refused to change its decades-old way of doing things. The menu hits all the right bases with grilled meats, tripe soup, and an exemplary grah.
Best for: punjene paprike (stuffed peppers), here served in a creamy red sauce and an accompanying platter of mashed potato.
Delivering rustic charm in the heart of a modern suburb is a difficult trick to pull off, but Pri Zvoncu manages it with aplomb. They cook up vast pots of fare on different days of the week, offering grah with sausage on Mondays, tripe soup on Thursdays, sarma and stuffed peppers according to the season.
Best for: Pri Zvoncu specializes in hearty meat dishes ideal for a winter blow-out. With everything from schnitzels to roast veal knuckle and suckling pig, this is one place to come hungry and linger.
With its solid wooden furnishings and folksy tablecloths, this traditional restaurant has been a tourist favourite for some time and may get crowded at lunchtime. The restaurant cooks up pretty much everything in the meat-and-two-veg repertoire and also scores top marks for štrukli.
Best for: Zagorska juha ("Zagorje Soup"), a thick chunky soup that makes for a quick-lunch in its own right.
As you might expect from a restaurant that specializes in eastern Croatian cooking, Vallis Aurea is one of the best place in the city to sample paprika-laden čobanac and other goulash stews. Daily specials from Monday to Friday feature grah, meatballs, ričet and other stomach-fillers.
Best for: domaće pečenice (home-style sausages), tasty thin bangers served with lashings of pickled cabbage.
A legendary neighbourhood bistro perched above a popular park, Kod Šime is the place to go for stews and grills, with a daily list of ready meals chalked up on a board outside.
Best for: grah with sausage (act quickly as this ultra-popular dish usually sells out by 2pm)