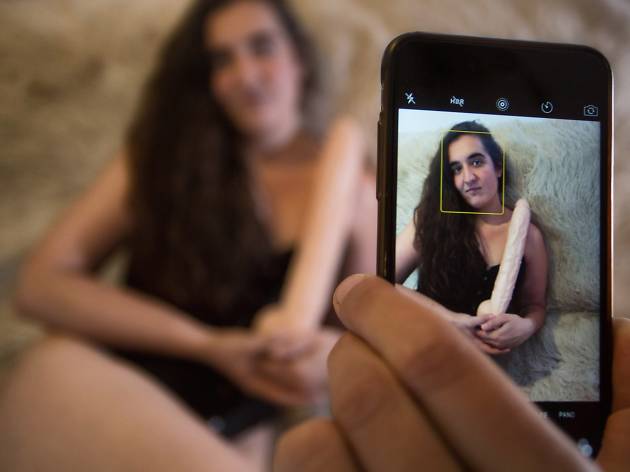 Time Out says
Ninth edition of annual, multi-discipline, performing arts festival focuses on sex work
Established in 2010, Zoom is a performing arts festival that utilises many different disciplines, from installations, exhibitions, theatre, dance and more. On each occurrence, the festival focuses its attention on a distinct author or theme. This year's chosen theme is sex work, with events taking place at either t Filodrammatica or the Croatian Cultural Centre on Sušak.

On Wednesday 24th and Thursday 25th at Filodrammatica there will be three sessions each night of Olja Grubić and Živa Petrič's digitalised performative installation 'Red Web', which examines an internet sex chat room scenario. An unflinchingly candid look at webcams and sex chat rooms, this interactive piece guides spectators through a profoundly intimate experience, exploring the limits of digital communication and the lines between online life and reality and public and private space. At the same venue, from Friday 26th until 1st November, Iza Pavlina presents her very clever Rule 34 exhibition. It looks at peculiar sexual fetishes as expressed online, with the artist using her own body as a medium to enact them, although there is no explicit content in the exhibition.

On Saturday 27th at 8pm, again at Filodrammatica, sometime Marina Abramovic collaborator Ina Sladić presents her conceptual dance play 'Ola', a piece in which the dancer responds to spontaneous direct instruction. At the same time and venue on the following night, a performance of '6', a play which looks at issues surrounding the housing of a group of underage asylum seekers. At 8pm on Monday, Eisa Jocson presents a dance performance at the Croatian Cultural Centre. In this performance, Eisa inhabits a role usually held exclusively by male disco dancers in her own native Philippines. The piece is entitled 'Macho Dancer'.
A brave and thought-provoking subject matter, Zoom Festival 2018 should shine a spotlight on a topic that is rarely discussed in the open and challenge preconceptions associated with the issue, such as sex work being 'the world's oldest profession' and other issues surrounding the rather simplistic-sounding task of 'selling one's body'.
Details
Best selling Time Out Offers