Croatia's third-largest city with a population of 150,000, Rijeka has a busy port that handles million of tonnes of cargo and a quarter of a million passengers a year. It's a lively, quirky place for a city break, during which you can enjoy the city's fascinating history, great restaurants and kicking year-round nightlife. This is not a tourist-oriented city, which is part of its charm: in Rijeka you will be dining, drinking and dancing with locals.
The city you see around you still shows many traces of its Habsburg past. Much was destroyed by a devastating earthquake in 1750. Most monuments predating it were wiped out; hence the consistently Central-European in town.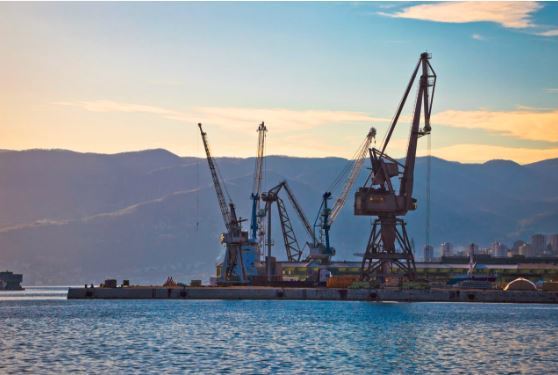 Rijeka's Port
Founded by the Romans, and Habsburg from the 1400s, Rijeka fell under Hungarian control in the late 1700s. The landlocked Magyars built a new harbour, Baroque landmarks and an infrastructure, including a railway station that still has links with Budapest.
Fiume, as Rijeka is still known to Hungarians, had no indigenous Magyar population. When their legitimacy was challenged in 1868, the Hungarians switched papers on Emperor Franz Josef at the signing ceremony, and the Slav population endured 50 more years of rule from Budapest. As a result of the indignation expressed in the influential local newspaper Novi List, displaced Dalmatian intellectuals stirred up a groundswell of opinion that resulted in the Declaration of Fiume 1905, a call for a united land of South Slavs. It failed but it helped spread the notion of 'Yugoslavia' – one that would come to fruition after World War I.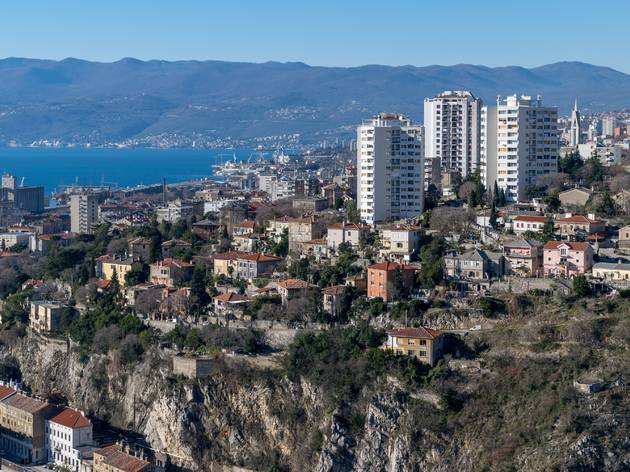 Rijeka
Anyone visiting Rijeka in the early 1900s would have found a complete mix of nationalities, with Italians in the majority – it was here that later New York mayor Fiorello La Guardia served in public office at the start of his career. Along with Croats, Slovenes and Hungarians, an Englishman, Robert Whitehead, had made his name by inventing the torpedo here.
Like its near neighbour Trieste, main port for the Austrian Navy, Rijeka, main port for the Hungarian Navy, had coveted access to the Adriatic. With the collapse of the Habsburg Empire after the war, the Hungarian governor fled his magnificent palace, and in marched Italian patriot, pilot and poet Gabriele D'Annunzio with 200 soldiers to proclaim 'Fiume' as Italian and his own state.
From the stately Governor's Palace, D'Annunzio would have seen the battleship sent by Rome in 1920. Italian forces duly chased him out to control Fiume while the neighbouring community of Sušak was overseen by the newly formed Kingdom of Serbs, Croats and Slovenes, the forerunner of Yugoslavia. The border between Fiume and Sušak ran along the waterway near the Hotel Continental, which still stands today.
After World War II, Rijeka industrialised under Tito, and Italian influence waned. Its main street remained the pedestrianised café-lined Korzo, parallel to the harbourfront Riva. Its Habsburg façades faded behind modern shops and edifices. Juxtaposed with working-class Rijeka, beyond lay Opatija, the Queen of Adriatic resorts, today easily reached by regular bus.
Korzo
While the grand hotels of Opatija were modernised as a newly independent Croatia emerged from the war of the early 1990s, Rijeka struggled to find its feet. Developments such as the motorway from Zagreb and the road bridge from the nearest airport on Krk island have brought change. Rijeka is the hub of transport and commerce in the northern Adriatic, a centre of social and cultural life too. Urban tourism has been boosted by February's carnival, a huge Mardi Gras parade preceding Shrove Tuesday.
Rijeka has realised the need to offer visitors enough to stay in town and not head off to the nearby islands – at least not straight away. Attractions include the newly relocated Museum of Modern & Contemporary Art, a clutch of fine restaurants and historic landmarks such as Trsat Castle and the Capuchin Church.
Promised within the framework of Rijeka's status as European Capital of Culture 2020 are 1,000 cultural events, with nearly half that number also staged in the run-up to ECoC year. Some four million visitors are expected to arrive – a chance for Rijeka to show off all its Habsburg and contemporary finery.
Museum of Modern and Contemporary Art