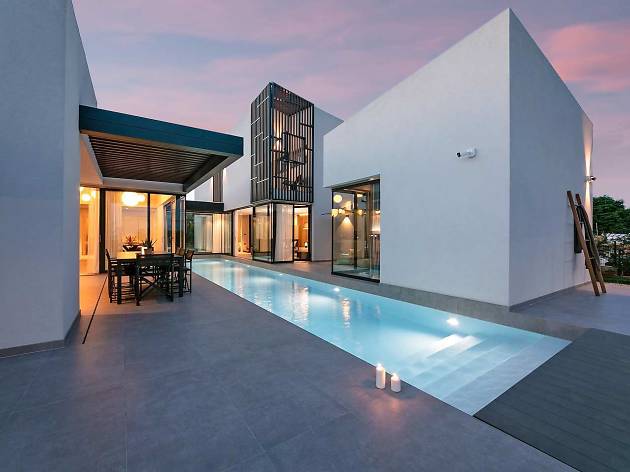 Croatia villa holidays with Villsy
From secluded luxury with your own private pool to holidays by Croatia's historic sights or world-famous festivals, Villsy's villas in Croatia have all the options
A land of over 1000 islands and almost six thousand kilometres of pristine coastline, Croatia villa holidays are often the very best way to experience and explore this beautiful country. And with over 1000 properties scattered all across the country, Villsy are one of the best choices for Croatia villa holidays.
Whether it's the preserved, historic architecture of Pula, quiet coves and beaches reachable only by boat, epic national parks, world-famous music festivals in Dalmatia or bustling cities like Split and Dubrovnik, Croatia is a country with countless offers for the visitor. Choosing to spend your nights in one of Villsy's luxury villas will allow you the freedom to explore whichever part of Croatia appeals to you and your fellow travellers, whether they be family members, business colleagues, friends or just that special someone.
Here are five destinations with distinctly different offers, each of which can be explored while on Croatia villa holidays with Villsy.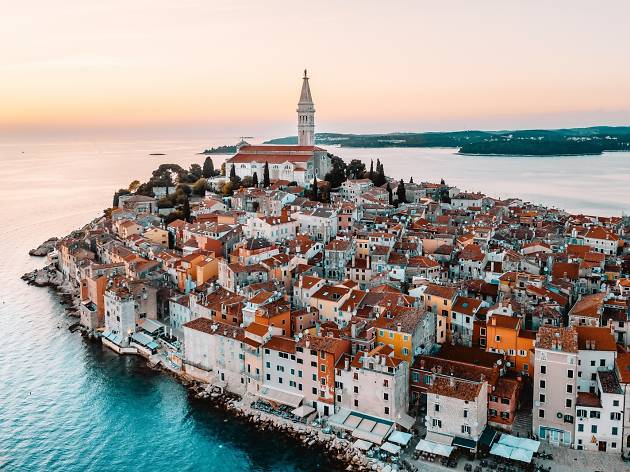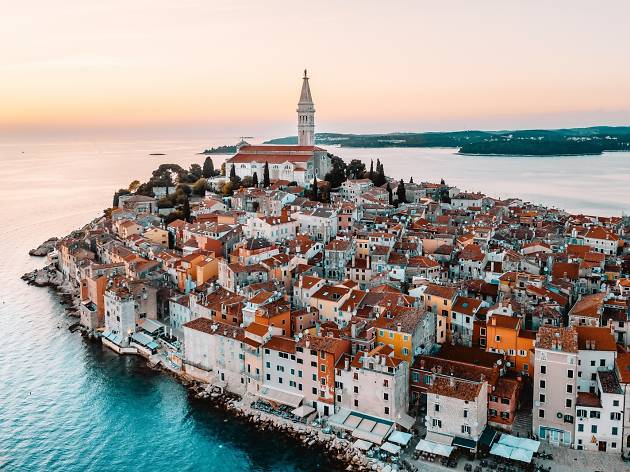 © epepa.eu
Located in the north-west of Croatia, the Istrian peninsula's triangular shape has two of its sides resting in the Adriatic, offering tonnes of coastline for the visitor to choose from. There are quiet, isolated beaches to discover all along this shore or, if you prefer to be more active, seaside cities like Pula offer some of the most well-preserved Roman architecture in the world, including the incredible amphitheatre. Smaller, but perfectly formed, Rovinj's cobbled streets are a delightful walk into the Mediterranean of old and the sunset's colours change spectacularly on its sheer, pastel-coloured edifices. A little further south, the city of Poreč offers the most spectacular piece of Byzantine art in Croatia, the Euphrasian Basilica. Within quick and easy reach of the city is the village of Višnjan with its world-famous observatory and the incredible cave system at Baredine. If family fun is more your thing, Croatia's largest water park, Aqua Colours Poreč, lies on the city's outskirts.
Villa #1
A stylish and spacious open-plan villa, Villsy's Villa #1 near Rovinj allows easy access to the popular city and its surrounding shore, but also has its own private pool for days you just don't feel like bothering with other people. With four double bedrooms, each with an en-suite bathroom, plus a beautiful design, it's the perfect place for a family holiday or a group of friends.
Villa Vela
If Poreč sounds more for you, the incredible design of Villa Vela, which comfortably houses ten guests within grounds holding a garden, pool, games room and outdoor living area, might be the best option.
Villa Ružić
Close by, Villa Ružić is one of the most architecturally original and luxurious modern holiday homes in Istria and in addition to its (heated) private pool, also holds exclusive features like a whirlpool, solarium, steam bath and outside shower.
Villa Puccini
Villa Puccini, located just two and a half kilometres from the sea, is less isolated and is well-positioned for local shops, facilities and services, not least those of the nearby Lanterna holiday resort, which villa guests have use of. Its design is a mixture of contemporary and classic, with private, covered terraces and wooden roofing under which you'll find four double bedrooms, private heated pool and a wellness area featuring an organic/Finnish sauna, a steam bath and whirlpool.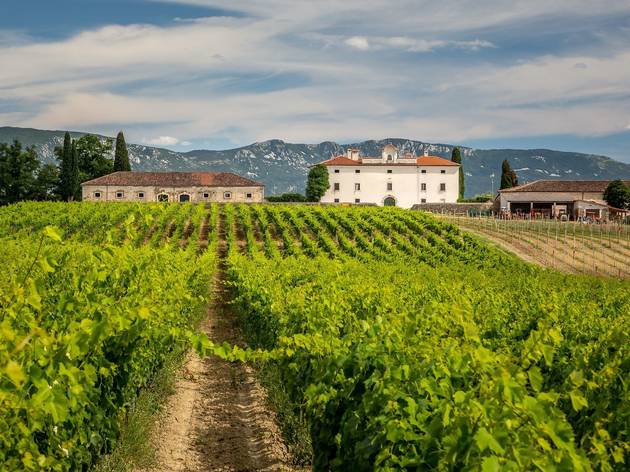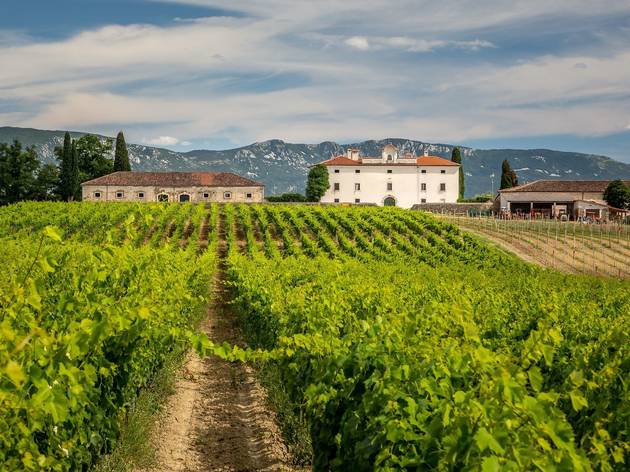 © Istria Tourism Board
Inland Istria is one of Croatia's true natural gems, a stunning gift of a landscape littered with historic hilltop towns and valleys filled with vineyards and olive groves. This is the region whose olive oils, white wines and black and white truffles are heralded the world over, although its standing as a blissful holiday location are spoken of in much more hushed voices. If your perfect holiday includes fresh air, rolling countryside and a tranquility rarely broken by the sound of a single car engine, this is the place for you. Inland Istria offers you the chance to take your holiday at your own pace, whether that be the speed at which you stroll, cycle or hike through lush surroundings or whether you even bother at all to leave the terrace by the pool of your villa.
Villa Mariva
If peace and quiet are paramount for your holiday experience, look no further than Villa Mariva near Žminj in central Istria. The detached, modern villa is located on the edge of a village, its spacious, green garden and pool offering quiet seclusion in which you can enjoy those accompanying you on holiday. Offering three double bedrooms, but with space to sleep eight, the villa's outdoor but covered dining area is the perfect place to serve local gastronomic delights.
Villa Gimino
Also on the outskirts of Žminj, Villa Gimino's four bedrooms, all with en suite bathrooms, can actually accommodate up to ten guests. Coupled with its outdoor heated pool and a games area that features table tennis, table football and darts, this makes the villa perfect for a holidaying family or group of friends, as do local services such as horse riding and a golf course.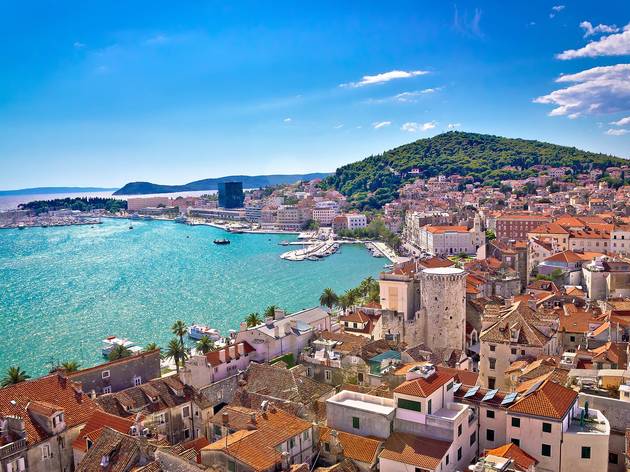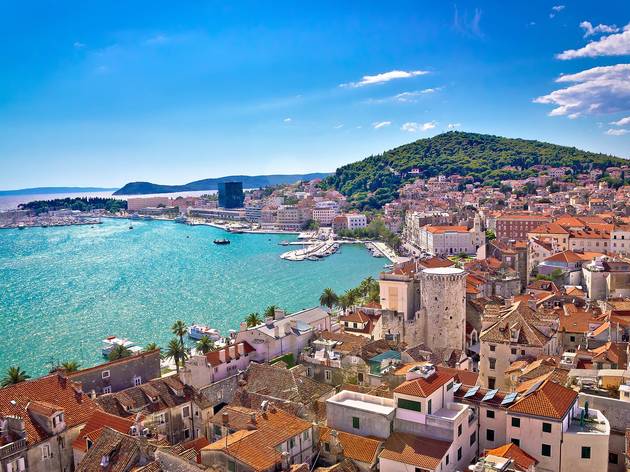 © Split Tourism Board
The most famous and most popular seaside region in the country, to many, Dalmatia offers the quintessential Croatian holiday. A long stretch of sun-filled coast set before a stunning backdrop of the Dinaric Alps, Dalmatia is a region of traditional Mediterranean villages, unmissable cities and is the gateway to Croatia's best-known islands. In the south, the walled city of Dubrovnik has a heritage that dwarfs its recent immortalisation in Game Of Thrones. The UNESCO World Heritage Site of Diocletian's Palace is still the living heart of Croatia's second city, Split and a gastronomic renaissance continues to gather pace in and around the surrounding old town. Dalmatia's northernmost city and county are both called Zadar and within the latter, you'll find a season-long calendar of celebrated electronic music festivals visited by the world's best DJs. The party continues on islands like Hvar and Pag, whereas others offer nature parks or an escape from the crowds. And, wherever you go, you're never far from a restaurant serving the freshest seafood and the powerful red wines for which the region is best known.
Villa Ivan
Located a short, local bus or car journey outside of Split, Villa Ivan lies on the actual shores of the Adriatic, its raised terrace and pool area offering a stunning panoramic view of the sea and Brač island. Here, you can enjoy the very best aspects of Dalmatia, dipping into the bustling city experience of Split as you please or even the great local entertainment of the local town Omiš, but with a base offering quiet seclusion and thinly populated local beach. The villa itself has four double bedrooms, but can easily sleep ten people and features include a gym, sauna and amenities for children of any age.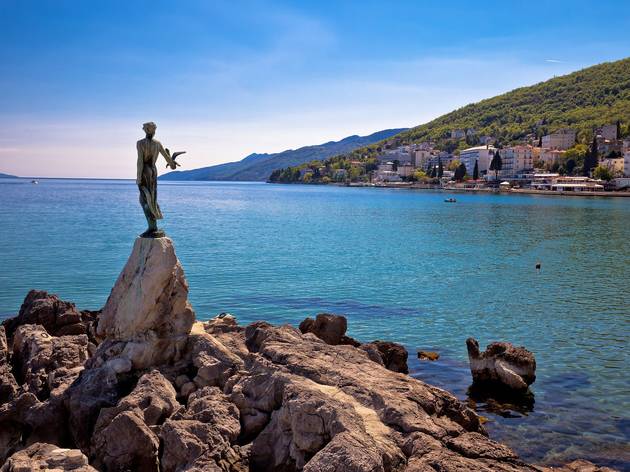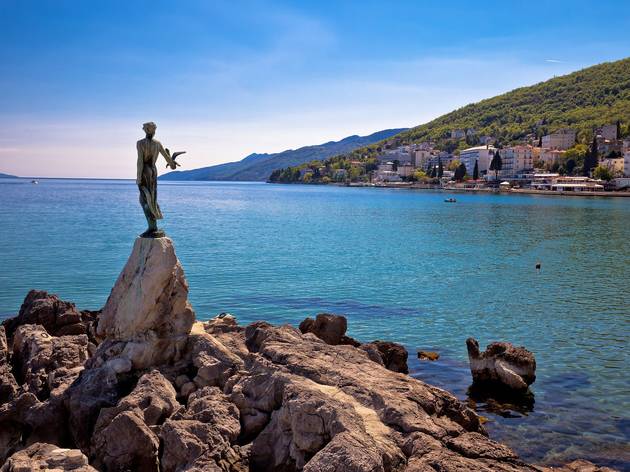 © xbrchx
Kvarner and Opatija Riviera
Despite being the oldest holiday destination within the era of modern tourism in Croatia, this region holds many facets undiscovered by most visitors and a range of wildly contrasting offers. Having hosted Europe's holidaying royalty 100 years ago, remnants of the region's upper class past are still here and are beautifully preserved. Coastal cities Opatija and Rijeka are completely unique within Croatia, their glorious Austro-Hungarian architecture an anomoly on an otherwise Mediterranean-looking coast. The whole region is famed for its health and wellness holidays. These days, its facilities have moved on considerably since Hapsburg family members strolled the beautifully-lined promenades of Opatija and its medical sector has grown in tandem with an international University of Medecine in Rijeka. In 2020, that city holds the title of European Capital Of Culture and has a spectacular cultural calendar filled with art, music and events from truly exciting international contributors. And, if such social centres can't hold your attention, the Opatija Riviera and coast south of Rijeka holds quiet, peaceful beaches and a hinterland filled with wild nature.