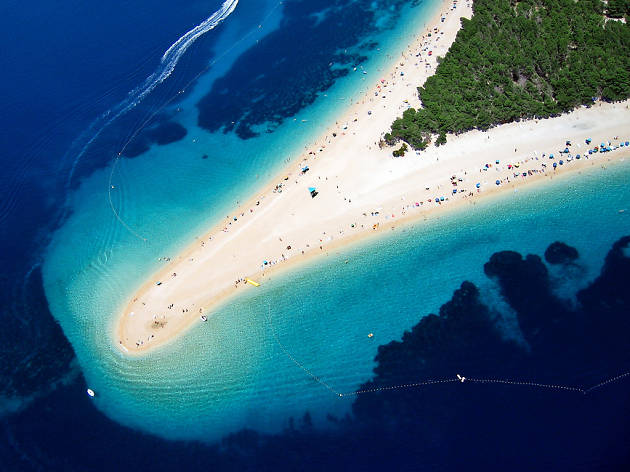 The best Croatian beaches
Want to find the best beaches in Croatia? Consider this your spade and bucket list
The first thing the foreign visitor should know about beaches in Croatia is that very few of them are sandy. Fine shingle is the closest you're going to get – and, in most cases, the beach is one of smooth pebbles or rocks. Only in rare cases – such as the city beach of Bačvice in Split – has someone come and dumped sand somewhere convenient because it's easier for people to play and lie on. What you see is what has been here for millennia, a long, rugged, indented coastline fringed by more than 1,000 islands, almost all of it unblemished by man, industry or motorboat. The range is astounding: some are pure serenity, while others attract toddler-wielding families seeking play-spots in the sun. On some you'll hear the background buzz of bars and café strips – on others, nothing but the waves.
Facilities around beaches are usually simple – at most a couple of cafés nearby. Don't expect showers or changing rooms, although beaches near hotels usually have a concrete platform to lay your towel on or dry off easily. Those in the main towns and major resorts will have the standard shops on hand, perhaps a restaurant with a panoramic view. In certain cases, a beach will be the ideal location for a nightclub, but it would be wrong to suggest that Croatia's coastline is built up – yet. The government sets strict guidelines on planning: no permission will be granted for a construction nearer than 100 metres from the Adriatic. Without much industry to speak of, the country depends on tourism, and here tourism depends on the quality of the country's beaches. Croatia's 1,100 miles of mainland littoral and 2,480 miles of island coastline are its riches. Here, we handpick the best.
RECOMMENDED: The best Croatian islands.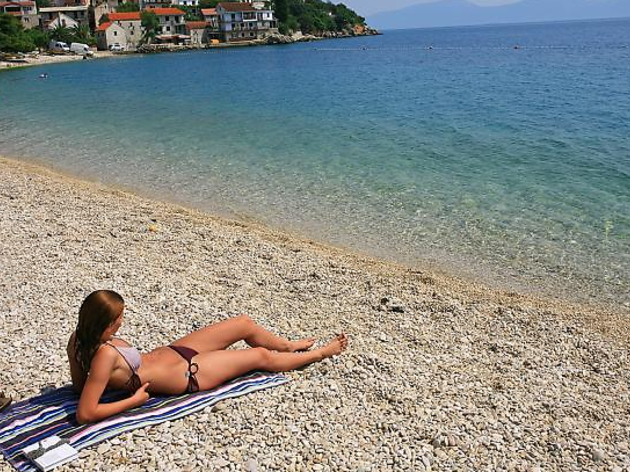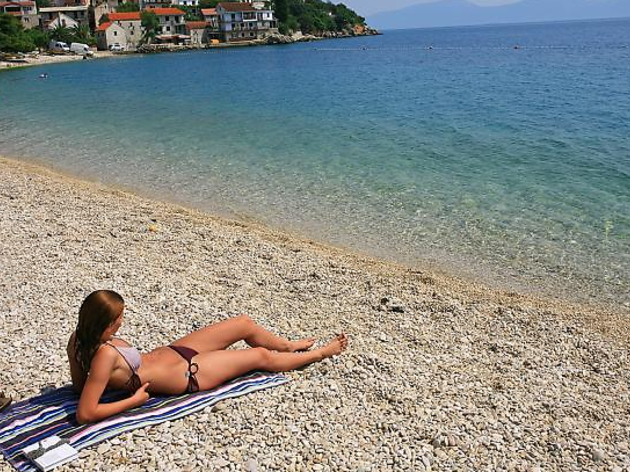 This, the largest beach on the Adriatic coast, sits at the southernmost end of the Makarska Riviera. It's a pallid expanse of alabaster-white pebbles, sheltered from port winds by olive groves and pine trees. The active can play sports here, and the free-spirited can amble down to a nearby nudist beach, shedding their swimsuits as they go.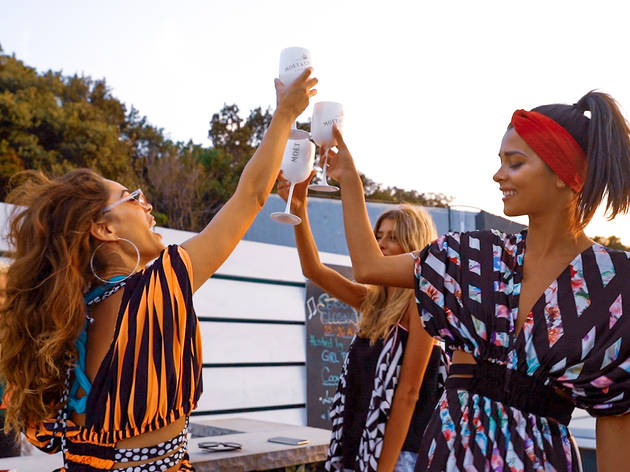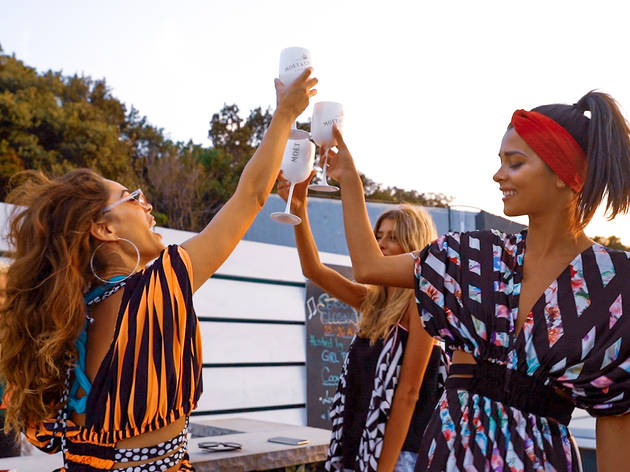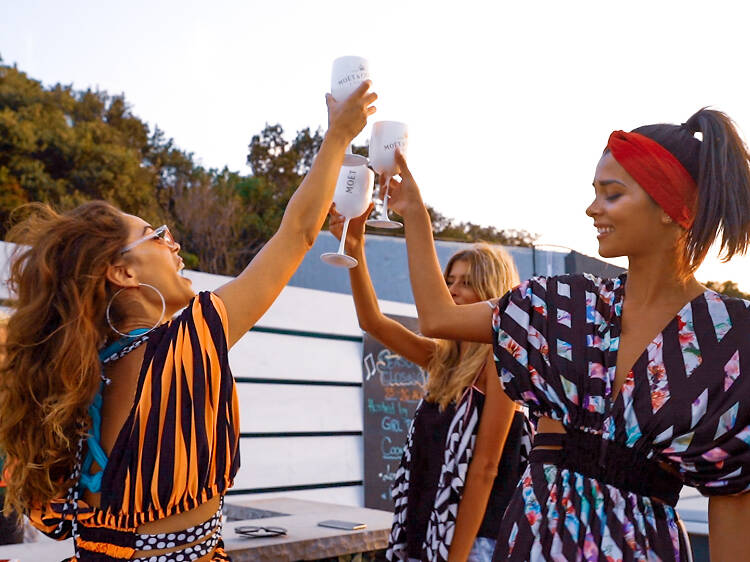 © Copacabana Beach
A half-moon of pebbles and gravel set in Seka Bay, Copacabana is one of Dubrovnik's best beaches. Studded with luxury white loungers and deckchairs, there's heaps going on to keep you amused with watersports, paddle boarding and inflatables for the kids. The beachside restaurant provides further inducement to spend the day here with breakfast, lunch and dinner covered. Craving a detox? There are deliciously fresh juices and smoothies available. Hedonists can even enjoy table service of cocktails to your sunlounger. The beach is fabulous for families - there's a giant stretch of coastline for the kiddies to explore, while you can get acquainted with the best of Croatian wine from the beach bar, or enjoy a post-swim massage. The sunset boat trip comes recommended, where you paddle out to see while Dubrovnik is basked in the golden light of sundown.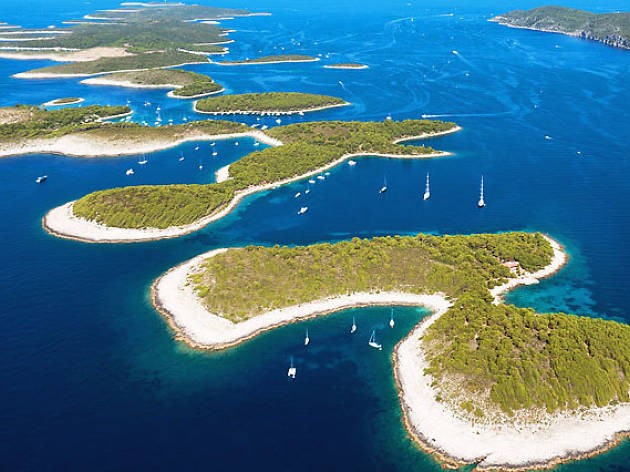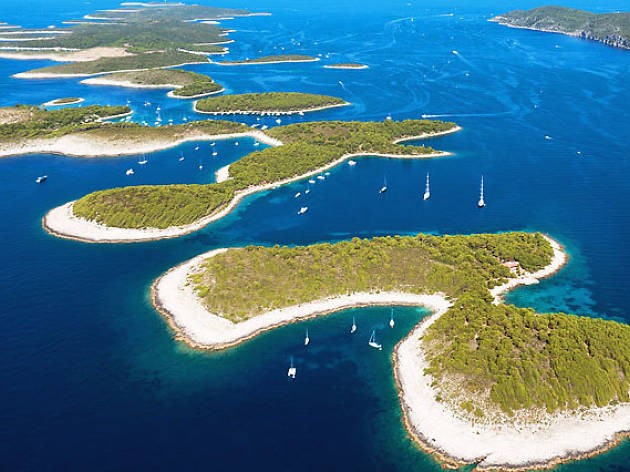 3. Pakleni Islands beaches, Hvar
They may only be a breeze of a taxi boat journey away from the mainland, but the Pakleni islands are other-wordly. The beaches on offer here are all glorious and unspoilt: among the selection are naturist havens Stipanska and Jerolim, and the famed botanical wonderland of Palmižana.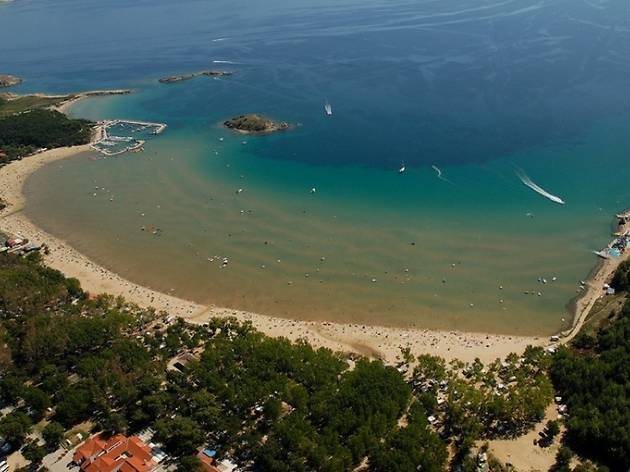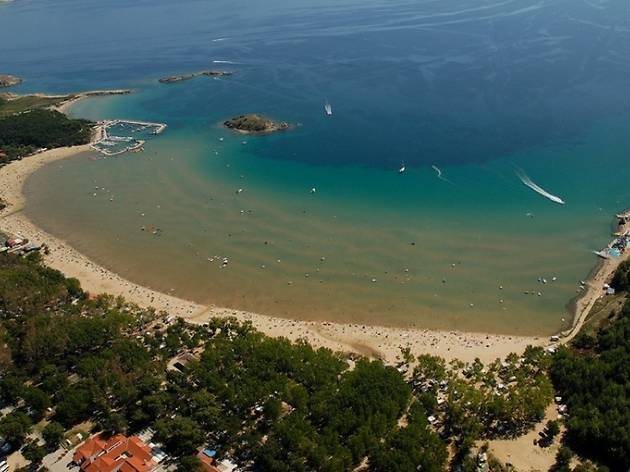 Rajska plaza (which translates, tellingly, as "Paradise Beach") ticks all the beachy boxes. It's long, sandy and shaded and the water is unusually shallow, meaning that you can paddle without panicking for a whole 1km – at the end of which you'll reach a little islet. You'll find the beach on the Lopar peninsula, at the northern tip of Rab.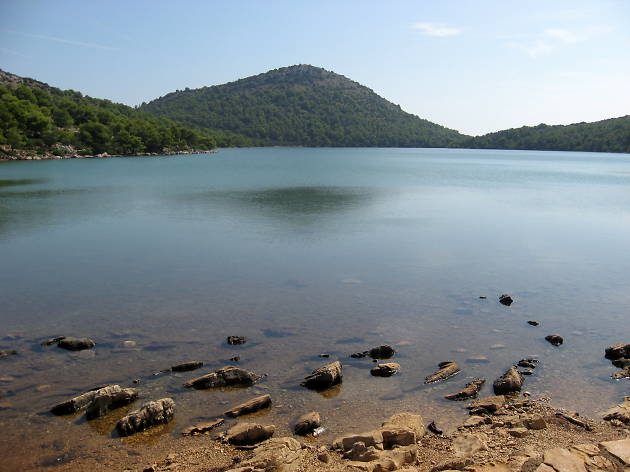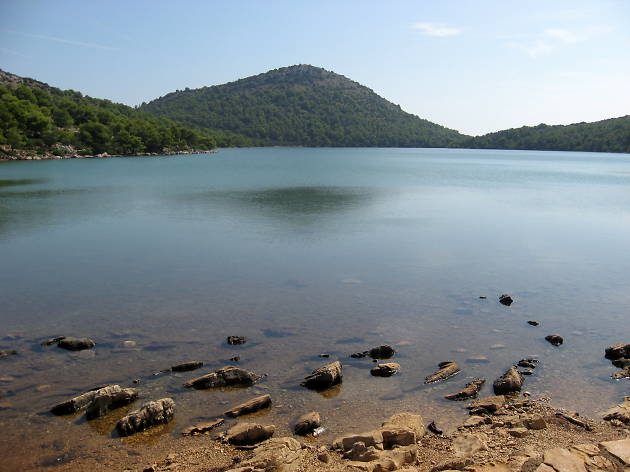 5. Telašćica Bay, Dugi Otok
On the Zadar archipelago, this nature park is one of the most healthy-looking places you can visit. There are a number of little coves at the cusp of a warm, saltwater lake – it's the natural world's sublime answer to the manmade spa.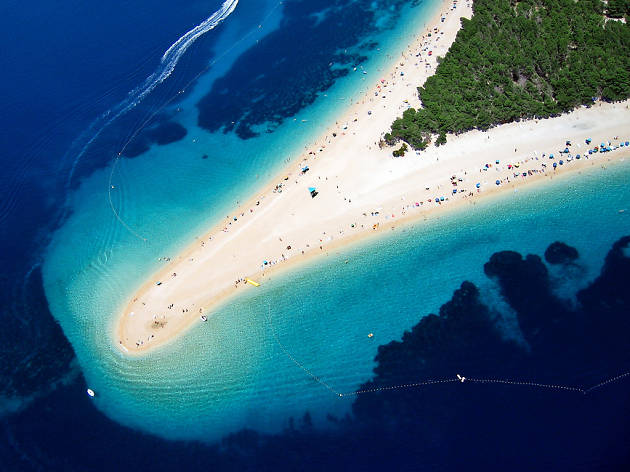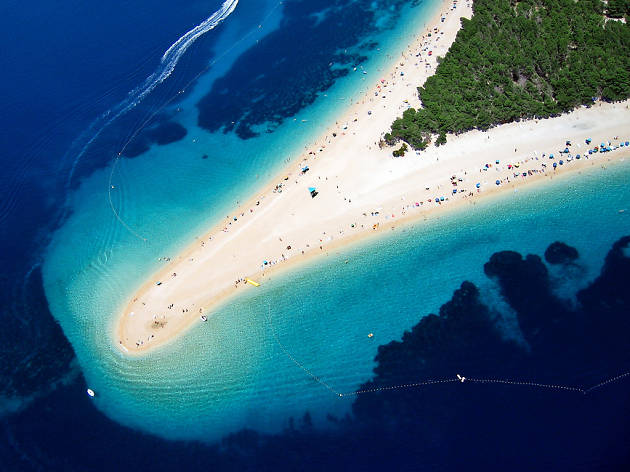 This is probably Croatia's most famous beach, and it deserves every accolade it gets. Often referred to as the Golden Cape or Golden Horn because of its distinctive shape, it is a gloriously golden stretch of pebbles that reaches out into the Adriatic, its shape ever altering slightly with the tide. This shifting tongue of shingle, 4km from Bol, is ideal for windsurfers.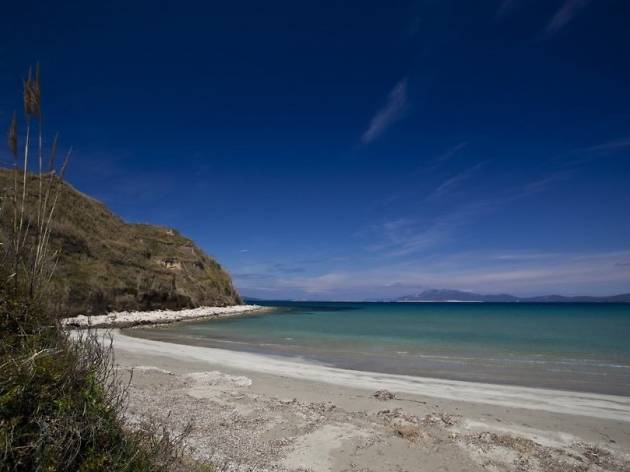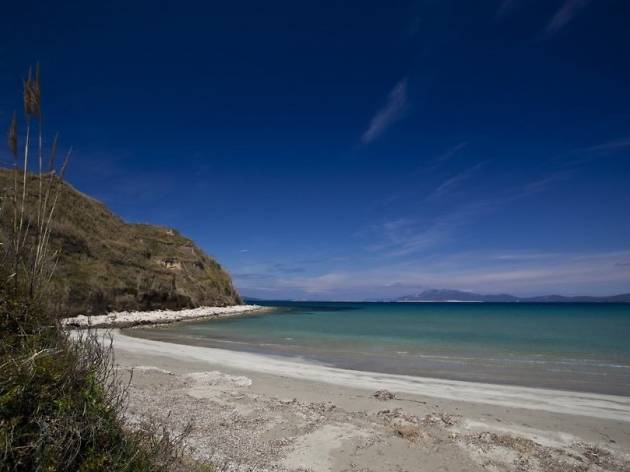 Susak island is the sandiest of all, and Spiaza beach is its majestic, shore-hugging centrepiece. The beach is at the fringe of Susak village, and is particularly child friendly because of its shallow bay, which remains at paddling depth for almost half a kilometre. The slightly quieter Bok bay is further east, behind a rocky headland. But both guarantee tranquillity – determinedly peaceful Susak has no roads, cars, or nightclubs (you can reach it by daily ferry from Lošinj or by catamaran from Rijeka).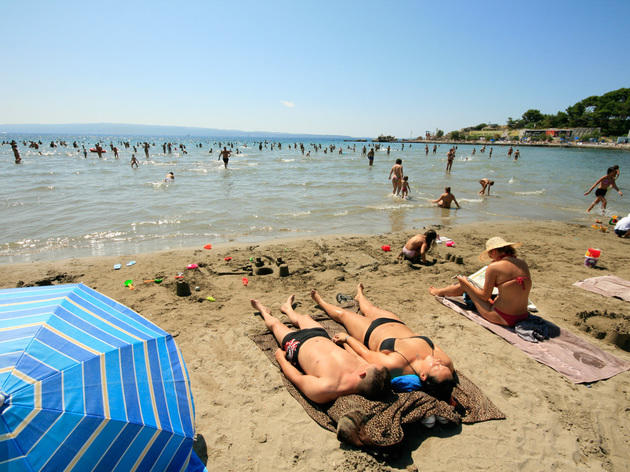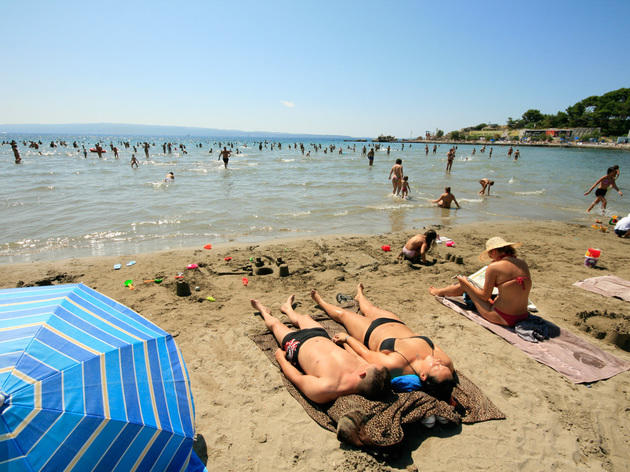 © Matt Field/Time Out
If you want to immerse yourself in local culture, Bačvice should be your beach of choice. Split residents are fond of this shallow, shingly bay, and generations of them will remember spending their childhoods frequenting it. The beach has a pretty swanky backdrop, too: an art-deco style pavilion presides over a lively collection of cafés and shops, where crowds dine and drink into the evenings. And it hosts hundreds of players of picigin, which is a bit like a Dalmatian version of water volleyball. While it doesn't offer the desert-island seclusion that others on the list do, it does have its own, giddy, café-culture charm.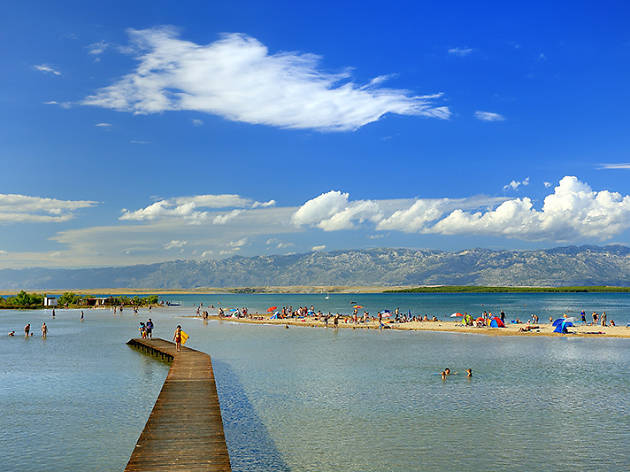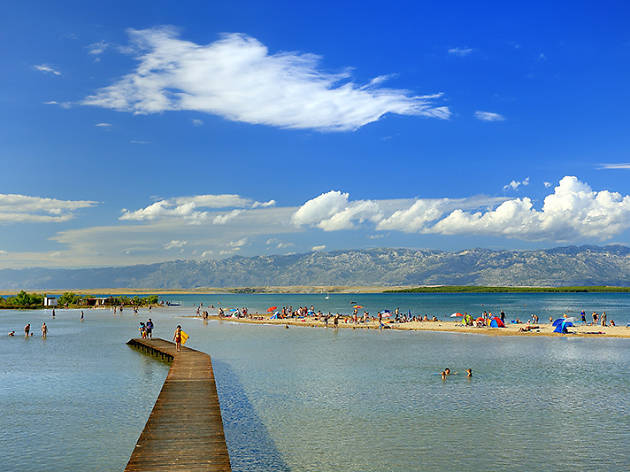 Boris Kačan
Nin, on the Dalmatian coast, boasts 8,000 staggering metres of sandy beach – largely untouched, and visited by only the most committed tourists. Most Croatian beaches are remarkably beautiful, but these have an unusual, dramatic edge: they're backed by grassy dunes, and the medieval town of Nin lurks in the background. Kraljičina plaža (Queen's Beach) is the area's crowning jewel. It offers a string of beach bars, and as you breathe in the sea air and gaze into the horizon, you'll be entranced by views of the Velebit Mountains. A trip to this beach can double up as a mini spa break, too: there's a bank of peloid mud just behind it, which soothes sore joints and muscles.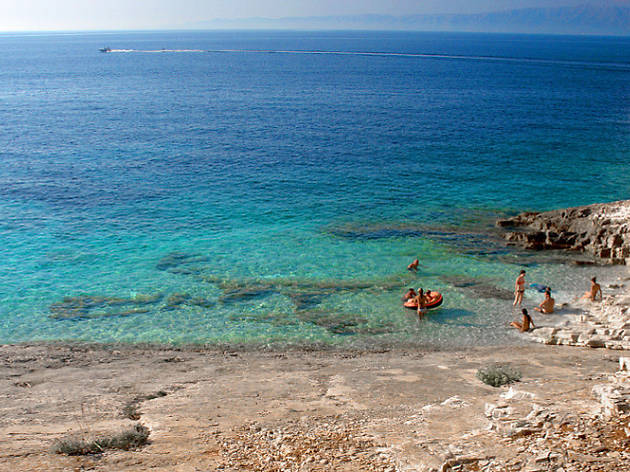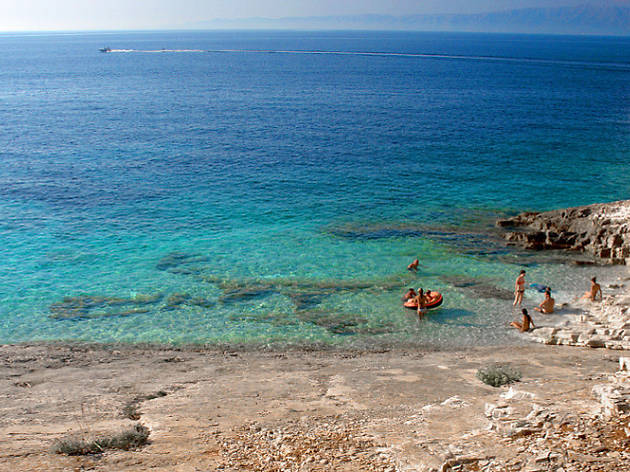 A ferry will take you from Split to Vela Luka, and a taxi boat will complete your journey to the deceptively basic-looking islet of Proizd. It is actually home to a quartet of bathing areas, each a five minute walk away from the next, and each tiled with hot slabs of stone lying in wait for sunbathers. People come here to skinny-dip, snorkel, or sizzle on a rock, and make their heady ways back to Vela Luka in the evenings to feast by the moonlit sea.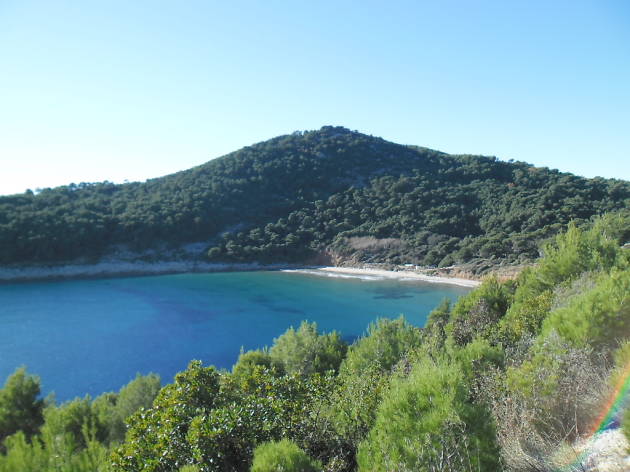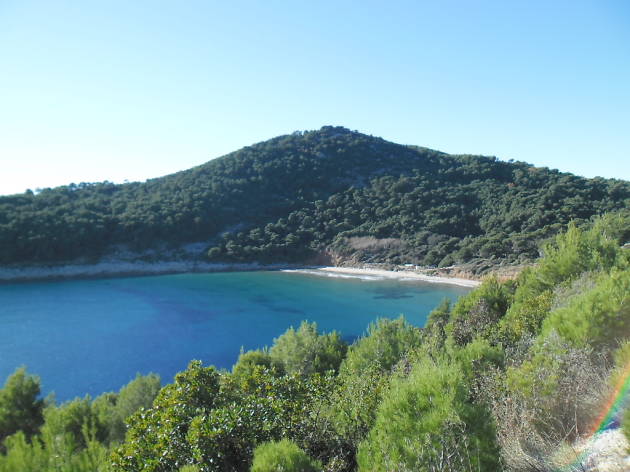 August Dominus
The scenic ferry ride from Dubrovnik to Šunj Bay lasts just shy of an hour. That's plenty of time for the uptight members of your party to brace themselves for the extremely laidback attitude on Šunj. Here, the close proximity of nudist and non-nudist sectors means that naturists rub (naked) shoulders with the covered-up. You have to work your way over the elevated central part of the island to get to the beach, but it's worth the breathlessness. Fine shingle and sand mingle in this sheltered spot, nestled between rocky, moss-covered hills.
Looking for travel inspiration?