The Jadranska Magistrala: Croatia's ultimate seaside drive
The Jadranska Magistrala is Croatia's most scenic sea-side drive. Plan your Adriatic Highway road trip with our guide to where to stop along the way.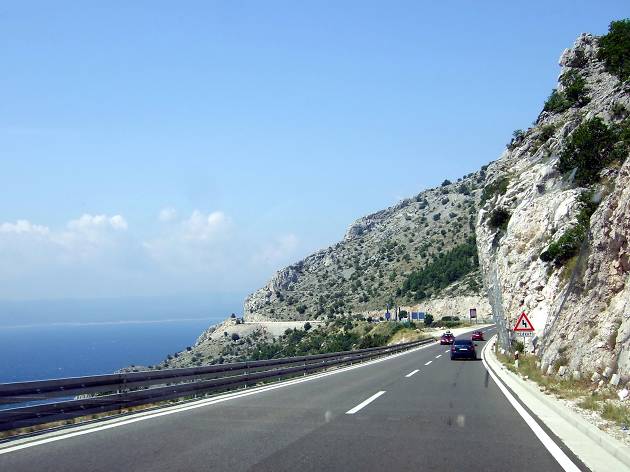 Running from Rijeka on the Kvarner Gulf to Karasovići on the border with Montenegro, Croatia's Jadranska Magistrala or Adriatic Highway offers one of Europe's most unforgettable journeys. Whether weaving its way round deeply indented bays or skirting scree-covered mountains, there's scarcely a single boring stretch in its 650 kilometre length. The Magistrala may frequently set your stomach a-churn with its endless twists and turns, but the views it offers are unforgettable, with the Adriatic's famously stark islands parading in stately procession before your eyes.
Travelling along the Magistrala used to be a severe test of holiday-season nerves, with its columns of caravans, straggling towns with speed restrictions, and enough blind corners to make overtaking a near impossibility. With Croatia's still-growing motorway network now taking the pressure off much of the route, however, it is re-discovering its reputation as one of Europe's greatest coastal odysseys.
The secret of enjoying the Magistrala is knowing when and where to turn off it. Some of the best-kept secrets of Croatian tourism lie three kilometres to the south, or a 30-minute drive to the north. The following are just a few places at which you should consider breaking your journey – the Magistrala is not the kind of trip that should be done in a hurry.
1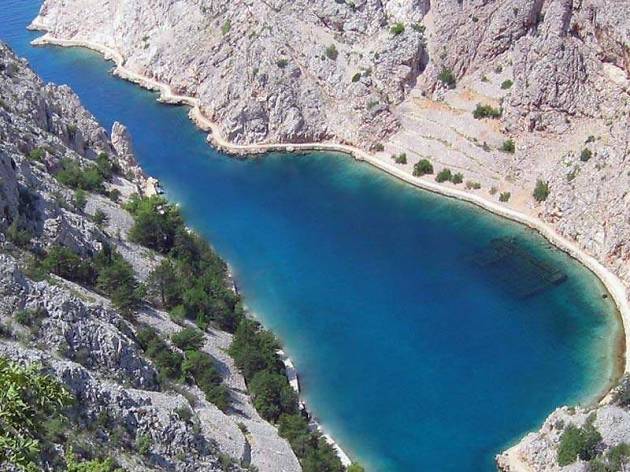 One hundred and ten kilometres south of Rijeka a side road descends from the Magistrala to the port of Jablanac, starting point for the ferry to the island of Rab. Many people jump aboard ship here without realising that one of the highlights of the Adriatic lies a short walk around the headland. A deep inlet squeezed between walls of dazzling white rock, Zavratnica Cove possesses the kind of stop-you-in-your-tracks beauty that will remain in the memory forever.
2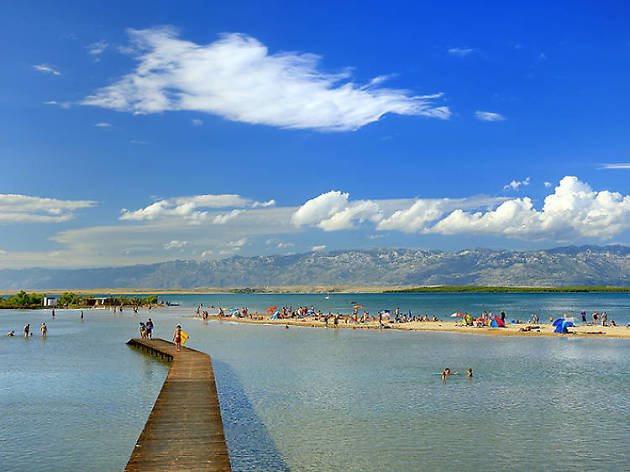 There are precious few sandy beaches along the Magistrala and certainly none that come with a handy parking spot. Consider therefore taking the quick detour to Nin, north of Zadar. A sandy spit curls round the northern end of this historic little town, and there's also a long sandy beach to the west – neither of which are exactly swarming with bodies. Nin's beaches offer an unrivalled panorama of the shore-hugging Velebit Mountains, which arguably look more majestic when viewed from the long perspective than they do from the Magistrala itself.

Nin tourist office Trg Brace Radića 3, Nin (023 265 247)
3
Roast lamb at Marin, Tisno
Roast lamb is at the heart of Adriatic culinary culture, although it's in unpretentious roadside restaurants rather than chic city-centre eateries that you're likely to experience roast lamb is at its best. One such place is Marin, right beside the Magistrala just opposite the turn-off for Murter Island. An idea of what's on the menu is immediately visible in the car park, where a spit-skewered carcass or two can be seen revolving merrily above the flames of a log fire.

Marin, Dubrava kod Tisna, Tisno (022 466 070)
4
Take a north-bound turn at Šibenik and you'll soon end up at Skradin, inlet-hugging entrance point to the Krka National Park. Skradin is a lovely little town in its own right, with a yacht-crowded harbour and an impressive handful of regional-cuisine restaurants. Rest up at the Skradinski Buk hotel, an attractive small-town three-star offering neat and cosy doubles for 1,200kn.

Skradinski buk (022 771 771)
5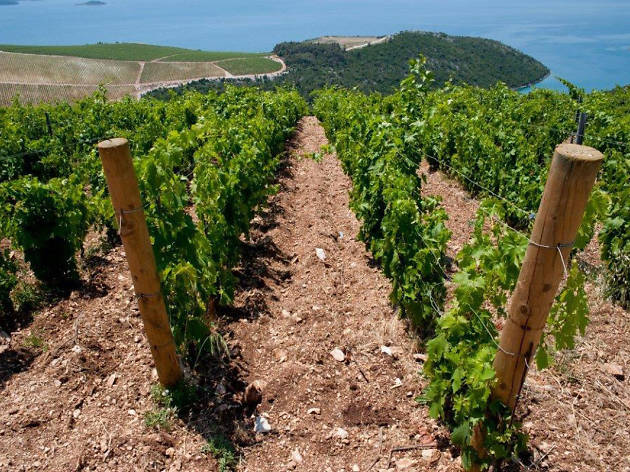 Frogs and eels in the Neretva Delta
One hundred kilometres south of Split the Magistrala bridges the Neretva Delta, a patchwork of orchards and irrigation channels that comes as something of a lush green shock after the unremitting aridity of southern Dalmatia. Rich in mandarins and other sunny fruit, the delta is also famous for the frogs and eels that hop and wriggle their way around the watercourses. Just three kilometres north of the Magistrala on the Metković road, the Villa Neretva restaurant serves up an especially fine Brudet od jegulja i žaba (eel and frog stew), a fiery paprika-rich concoction that will soon make you forget any squeamishness and dive right in.

Villa Neretva, Splitska 14, Krvavac (020 672 200)
6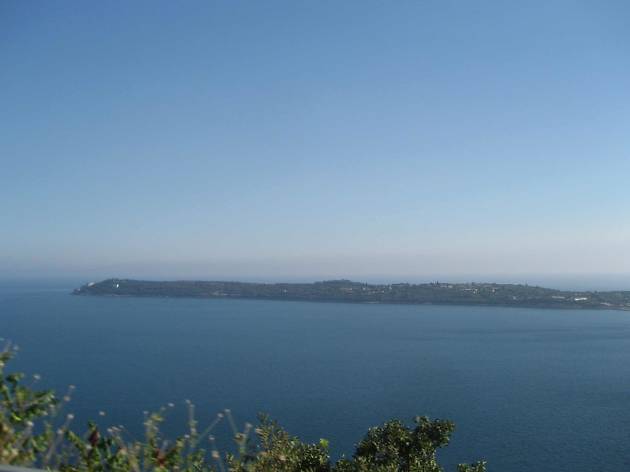 South of the Dubrovnik Riviera the Magistrala heads inland towards the border crossing with Montenegro. For a true end-of-the-Croatian-coast experience you should detour south to Prevlaka, a stony stub of land jutting southwards into the (largely Montenegrin) Bay of Kotor. Formerly the site of a highly secretive Yugoslav Army base, it is now well on the way to becoming a tourist attraction. You can either hire a bike or travel with a golf-cart-style tourist train past derelict barracks, finishing up at the echoing stone barrel of an Austrian sea fort at the end of the peninsula. The scrub-covered landscape has a desolately eerie quality, and the views towards Montenegro are splendid.

Park Prevlaka (020 791 555)